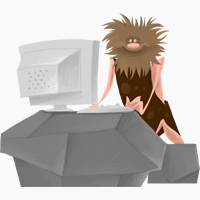 Remember back in January, when we teased you with the promise of bigger and better things still to come?
Well, the bigger and better things are finally here! We've added a whole new dimension to the site with a Paleo Cheat Sheet subscription, where you'll get personal support from the community and access to exclusive new content. Check out what subscribers will enjoy:
Cheat sheets. These are practical guides that simplify a lot of science into a few clear steps, laid out in an easy-to-read format with beautiful custom illustration: if you liked the Guide, you'll love the cheat sheets!
Forum access. Need some Paleo support? You'll get it here, with a community of fellow health-seekers and an extra layer of personal help from our veteran Paleo moderators. Make new friends, troubleshoot your problems, and chat about all things Paleo, from workouts to cooking tips.
If you're tired of just reading about nutrition and want some practical help for actually making it happen, the Cheat Sheet subscription was built for you.
We're making things even more interesting to those who get on board right away: Become a member in the next few days and you'll automatically be entered to win a brand new iPad Air.
Check it out here: