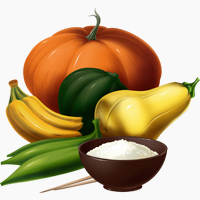 Get the latest Paleo news this week, and then scroll down to see a brand-new feature of our What's Happening posts: a quiz where you can test your Paleo smarts and see how much you really know about Paleo nutrition. This week, we're featuring carbs and sugar – do you know your Paleo starches? But first, for the news:
And now for the quiz! Test your mettle against some tough questions about carbs and Paleo (don't worry, the answers are all explained if you need a refresher). No fair cheating by looking anything up: do your best with what you know, and see what new information you can learn!
How'd you do on the quiz? Share on Facebook or Google+!