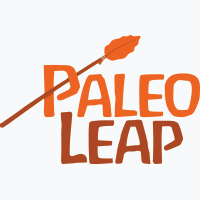 Think of a "diet," and what comes to mind? Probably some short-term gimmick to lose weight as fast as possible, typically abandoned after a few weeks at the most leaving the unfortunate dieter to regain the lost pounds with a few new additions along for the ride. Try to cram Paleo into this mold, and you'll get something like "shed pounds fast by eating like our cavemen ancestors!" – a sentence that should be very familiar from poorly researched blurbs in the mainstream media.
"Diet" is a word that perfectly captures everything Paleo is not.
Paleo is about health, not just weight loss. It's about learning from our evolutionary history, not mindlessly imitating cavemen.
It's not a "diet" in the sense of rigid rules and quick weight-loss fads
, and it's not even a "diet" in the sense of focusing only on food; it's a holistic approach to health and wellness that goes far beyond your dinner plate. We can learn so much more from evolution than what to eat; that's why the Paleo model of health also stresses lifestyle factors like sleep, stress reduction, and exercise.
Since Paleo isn't a "diet," it doesn't make sense to keep calling it one. And that's why we're so excited to announce that Paleo Diet Lifestyle now has a brand-new identity as Paleo Leap!
You'll still see references to a "Paleo diet" when we're talking about food (because there just isn't a better word to use), but the new name for the site as a whole gets away from the restrictive mindset of a "diet" and captures the energy of the Paleo community: people learning and growing, questioning everything and experimenting with what works for them, and then reaching out to help each other make it all work. In a community full of many different approaches to "Paleo," the name Paleo Leap clarifies our particular approach to food and health: learning from evolution, without being dominated by it.
To go along with the name change, the site is also getting a sleek new look and a more user-friendly design. You'll keep seeing recipes and informational posts, just in a new format with more intuitive menus, bigger recipe photos, and a simpler layout for easy browsing. Everything will still be posted to the Facebook page as usual, and all your old bookmarks will automatically redirect to the new site, so you won't have to manually update anything.
It's not just a name change and a facelift, though. Starting in just a few weeks, the site will be growing into entirely new territory – without spoiling the surprise, it's going to be big!
We'd love to hear your thoughts on the new name: let us know what you think on Facebook or Google+!
…And a Happy New Year
On top of a new name and new website, and to celebrate the arrival of 2014, we decided to let your get a copy of Your Guide to Paleo for a very special price. The beginning of the new year is the perfect time to make important diet and lifestyle changes in your life to lose weight, feel better and kick-ass!
We wanted to help by letting you in on the Guide, which will be your best tool to jump-start on Paleo! Hurry-up, because this offer is for a very limited time: