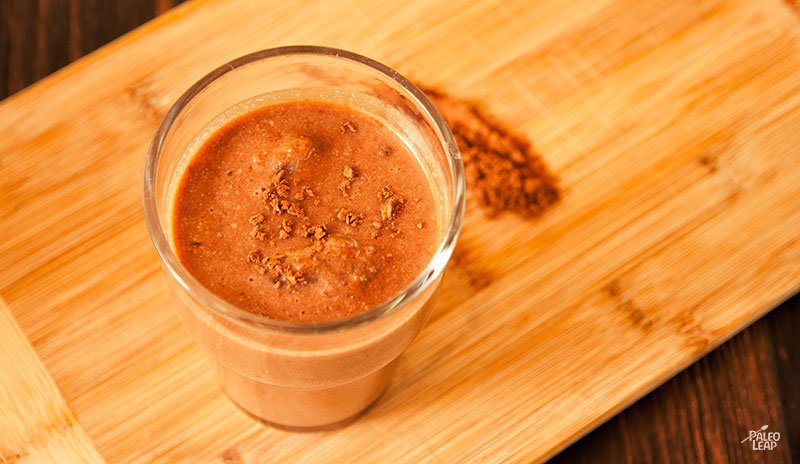 Chocolate can be a perfectly healthy food; it's all the other stuff we typically eat along with the chocolate that makes it so questionable. Fortunately, it's perfectly possible to tone down the bitterness of raw cocoa and make it delicious without adding a huge pile of junk. In this smoothie, you can re-create an almost Nutella-like taste with just three ingredients: cocoa powder, dates, and hazelnuts.
Just to be clear, the sugar in dates is still sugar like any other sugar, and there's nothing magical about "natural" sweeteners that makes them healthier, but three dates is still not a huge amount of sugar in total, especially not if you're making the smoothie as a treat instead of an everyday staple.
You don't have to soak the nuts overnight but there are two big benefits that you might find worth the wait:
The texture of your finished product will be smoother and silkier.
The nuts will be easier to digest and less likely to upset your stomach.
Even without soaking, it'll still be tasty, though, and you can still get more control over the texture by blending the finished smoothie for a longer or shorter time. Enjoy it as a special dessert or a pick-me-up treat whenever your day could use a little something sweet.
Frozen Chocolate Smoothie Recipe

SERVES: 1

PREP: 10 min.

Values are per portion. These are for information only & are not meant to be exact calculations.
Ingredients
¾ cup water;
¼ cup whole hazelnuts, without the skin, soaked in water overnight and drained;
1 tbsp. raw cocoa powder;
3 dates, pitted;
10 ice cubes;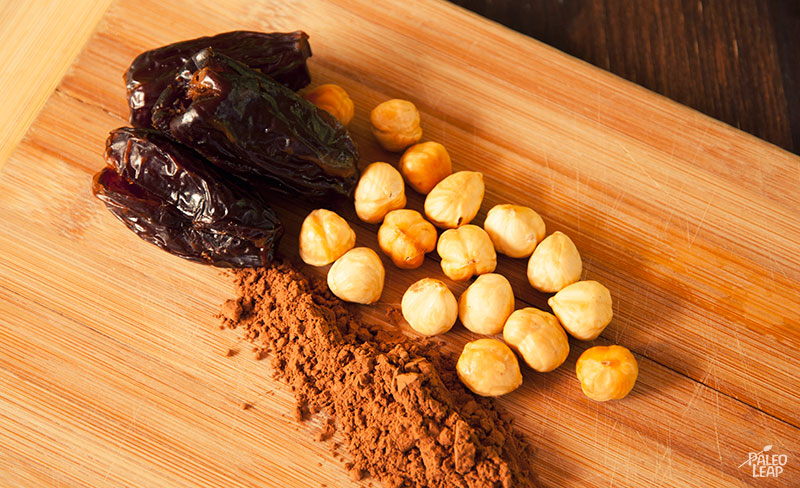 Preparation
Combine the water, the hazelnuts, the dates, and the cocoa powder in blender and blend until smooth.
Add in the ice and blend again until you get the desired texture.
Serve ice cold.