The search for the perfect Paleo pancake continues! Carrot cake pancakes are one way to do it, but what if you're not into a lot of almond flour? Well, here's a Sunday brunch recipe that doesn't rely on any kind of flour at all – in fact, it's completely nut-free, so even if you're avoiding nuts for some reason, you can still enjoy it.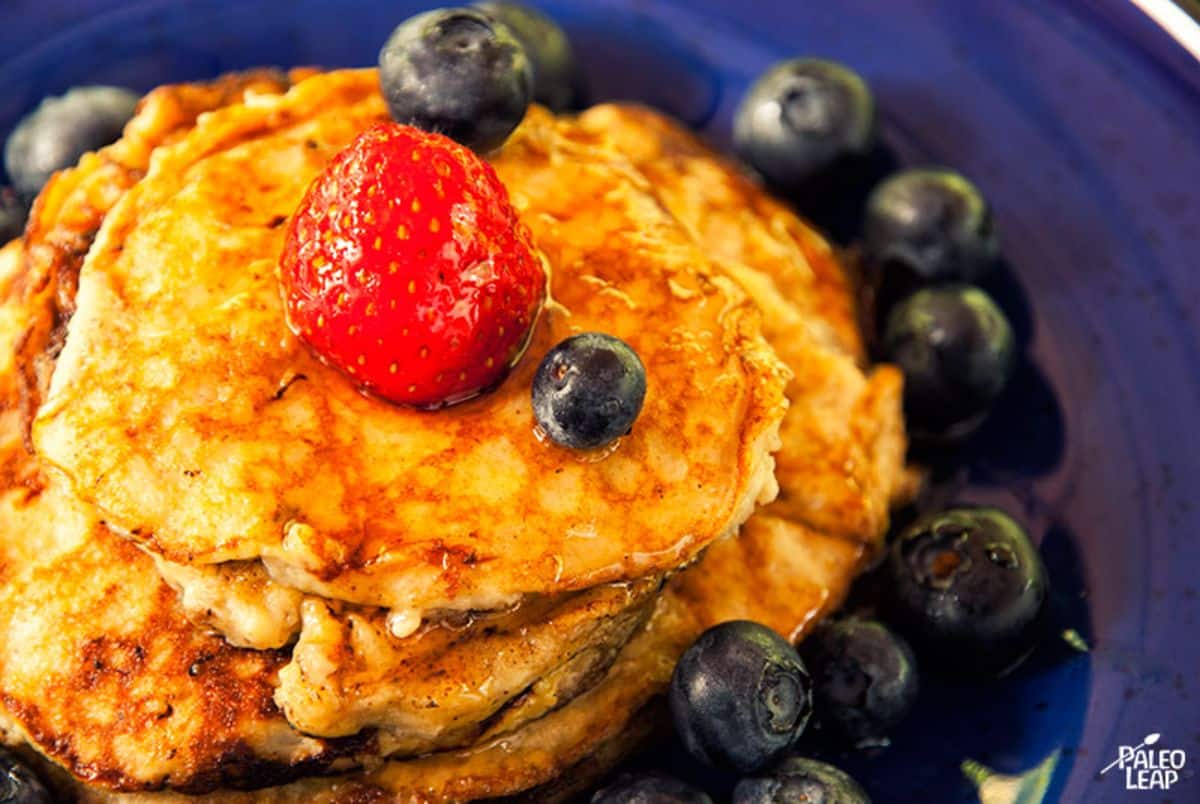 The recipe calls for vanilla extract and cinnamon, but you could add whatever spices you like – bananas make a tasty delivery vehicle for just about anything.
The instructions also give amounts for one person, but it's easy to modify for a group; just use the ratio of 2 eggs:1.5 bananas. For example, for four people, you'd use 8 eggs and 6 bananas.
You'll get the best results with this recipe if you use ripe bananas: go for the ones that already have brown spots.
And with just eggs as a binder, you'll also find it easier to make smaller pancakes: big ones have a tendency to break apart when they're flipped. Pile up a big stack of pancakes on your plate, top it all off with some berries and maple syrup (or honey, if you like), and enjoy!
Flourless Banana Pancakes Recipe
Serves: 1 Prep: 10 min Cook: 10 min
Ingredients
1 ½ large ripe bananas;
2 eggs;
½ tsp. vanilla extract;
¼ tsp. ground cinnamon;
⅛ tsp. baking powder;
Maple syrup; (optional)
Fresh fruits; (optional)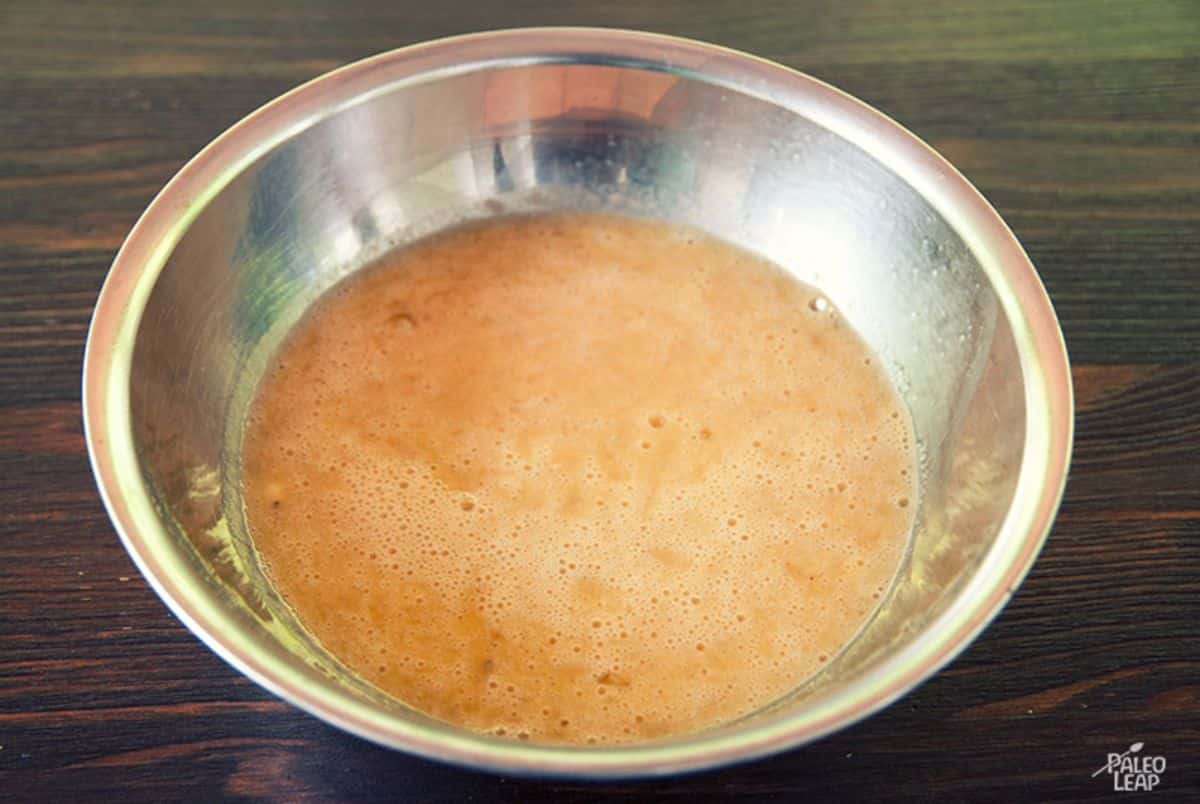 Preparation
Crack the eggs in a bowl and whisk them.
In another bowl, lightly mash the bananas with a potato masher or a fork.
Add the egg, baking powder, vanilla, and cinnamon to the mashed bananas and stir to combine.
Pour about 2 tablespoons of the batter at a time onto a skillet placed over medium-low heat and cook until the bottom appears set (1 to 2 minutes). Flip with a spatula and cook another minute.
Serve immediately, topped with fresh fruit and maple syrup (if you like).
Check out our compilation of Paleo pancake recipes for more great ideas.
📖 Recipe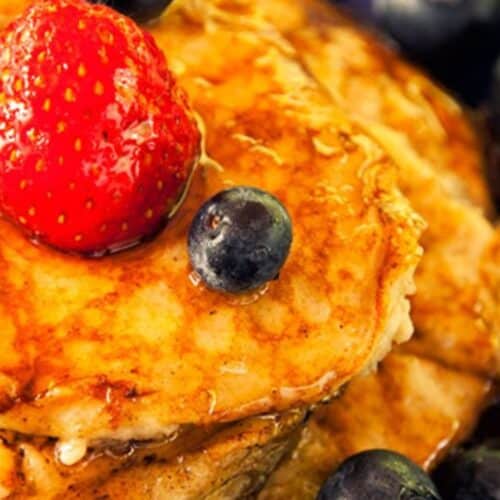 Flourless Banana Pancakes Recipe
A nut-free, flourless Paleo pancake recipe to enjoy for a special breakfast or brunch.
Instructions
Crack the eggs in a bowl and whisk them.

In another bowl, lightly mash the bananas with a potato masher or a fork.

Add the egg, baking powder, vanilla, and cinnamon to the mashed bananas and stir to combine.

½ tsp. vanilla extract,

¼ tsp. ground cinnamon,

⅛ tsp. baking powder,

2 eggs

Pour about 2 tablespoons of the batter at a time onto a skillet placed over medium-low heat and cook until the bottom appears set (1 to 2 minutes). Flip with a spatula and cook another minute.

Serve immediately, topped with fresh fruit and maple syrup (if you like).

Maple syrup,

Fresh fruits
Nutrition
Calories:
294
kcal
Carbohydrates:
42
g
Protein:
13
g
Fat:
9
g
Saturated Fat:
3
g
Polyunsaturated Fat:
2
g
Monounsaturated Fat:
3
g
Trans Fat:
0.03
g
Cholesterol:
327
mg
Sodium:
192
mg
Potassium:
764
mg
Fiber:
5
g
Sugar:
22
g
Vitamin A:
592
IU
Vitamin C:
15
mg
Calcium:
107
mg
Iron:
2
mg