Pizza just so happens to be one of the foods that most miss when going paleo. Thankfully for us, there are some real creative people out there in the paleo community that have made crusts you would never even imagine were paleo! There are also some really great ways to completely eliminate the traditional crust and use something different.
Here are 15 recipes you gotta try! We promise they'll please the whole family!
A classic margarita-style pizza turned paleo. And don't be fooled, while this pizza looks extra cheesy, it's not real cheese.
This recipe proves that pizza just so happens to be a great breakfast option, so long as it's loaded with all the right fixings.
Very traditional toppings that are enhanced by being cooked on the grill.
We now know that pizza is great for every meal of the day, desert included! Satisfy your sweet tooth with this tasty creation.
If you're paleo diet is a little more strict than others, than this nightshade and nut free pizza may suit your restrictions perfectly.
Another recipe for those looking to nightshade-free options. Tons of flavor without a traditional tomato sauce base.
This recipe takes pizza to a whole new level loaded with chicken, veggies, and a Thai chili sauce
This one's for the meat lovers out there! Aside from the delicious sausage topping, you'll also love the sweet herb sauce base. Not to mention, it's AIP.
A unique idea for recreating the flavors of pizza in a paleo-friendly package: finger-sized mini pizzas baked right into a "cup" of pepperoni.
Another breakfast pizza to add to the list! This time, instead of a traditional paleo crust, all your veggies and meat sit a-top an egg base.
This Mexican pizza is pretty much like your favorite taco thrown onto a pizza crust. It's oh-so-good!
All your favorite meat and veggie toppings packed on-top of such a good crust - you won't believe it's paleo!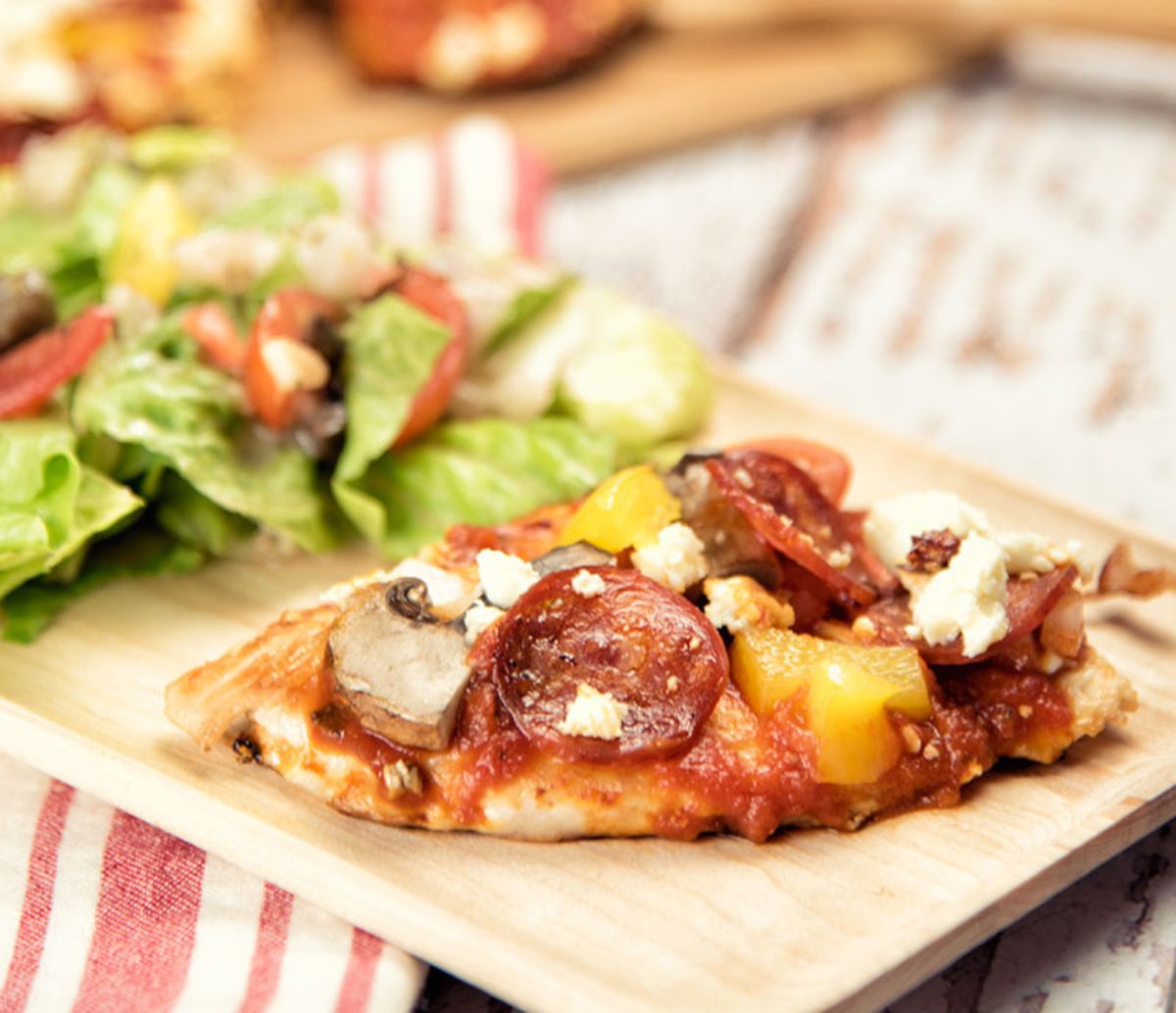 Avoid fussing with creating the perfect crust and use a chicken breast instead. You'll find that all your favorite pizza toppings match up well with the chicken "crust".
Your pizza can't possibly look any cuter than this! Makes for something fun the kids can both help make and eat.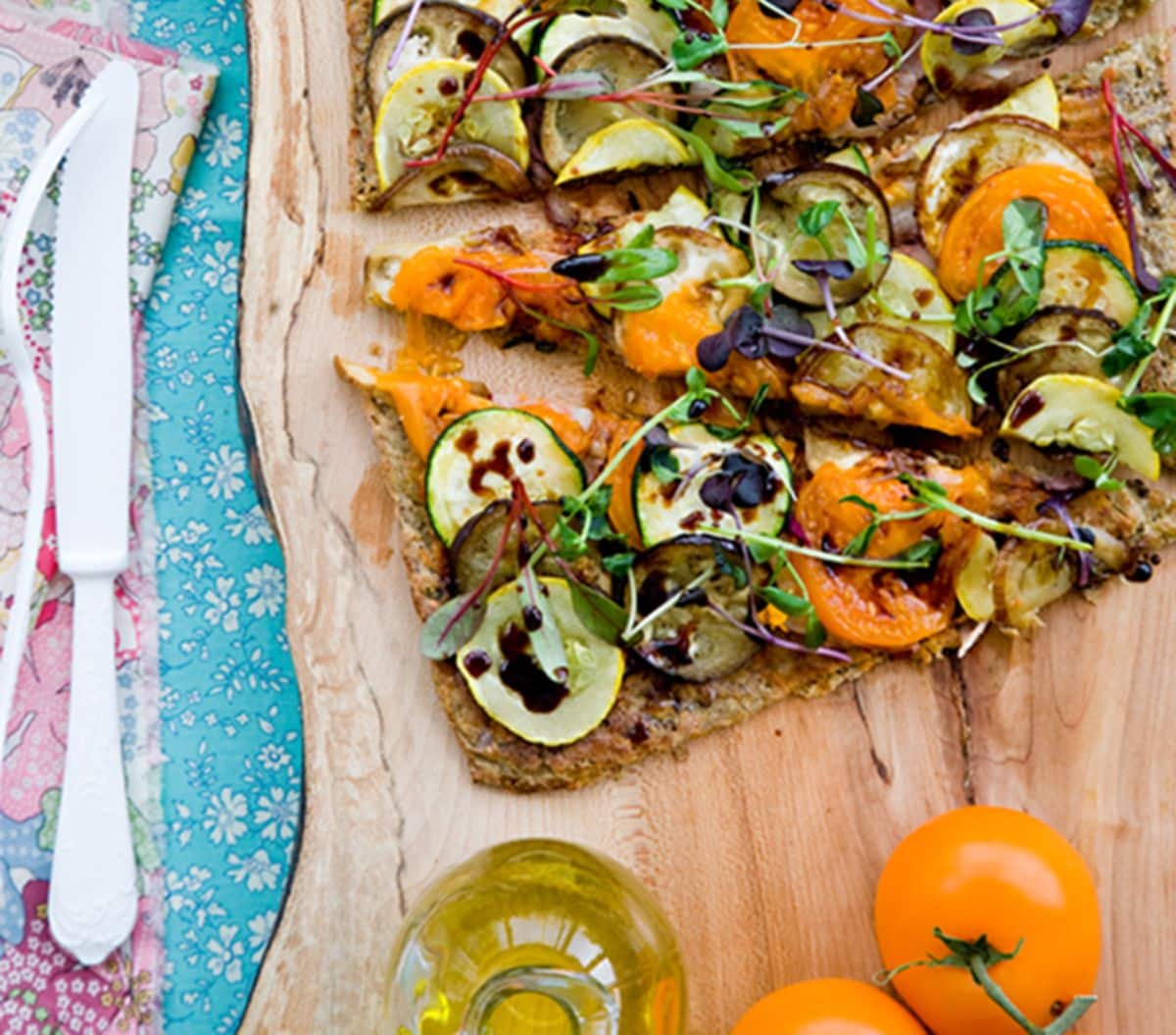 If you're looking to impress when it comes to both presentation and taste, than this is the one! Loads of flavor and loads of color. Also a great recipe to have on hand while your zucchini is fresh from the garden.