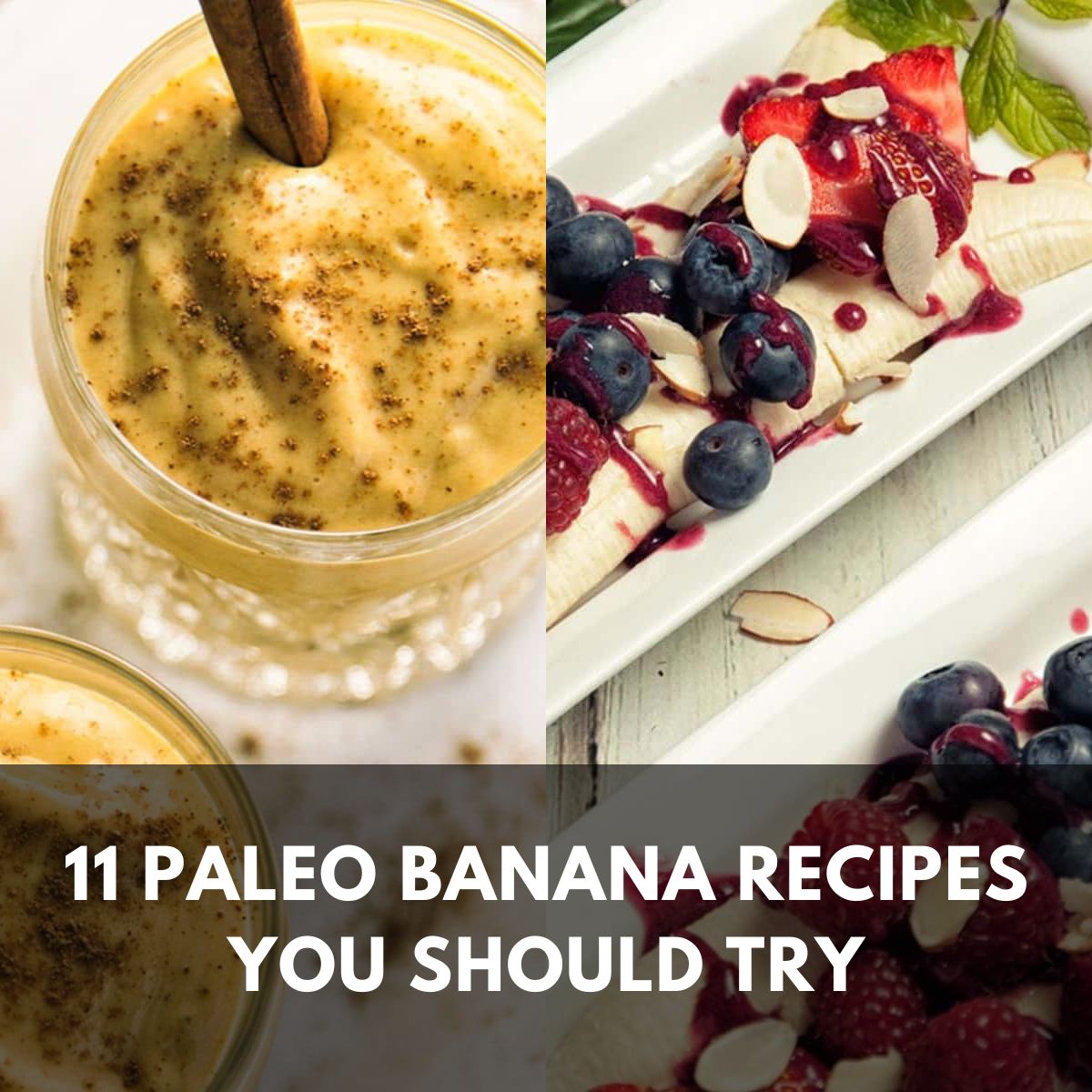 Are you looking for delicious and nutritious paleo banana recipes? If so, look no further. We have a variety of options that are sure to satisfy any palate. From banana pancakes to banana ice cream, these recipes will help you create wholesome meals without compromising flavor.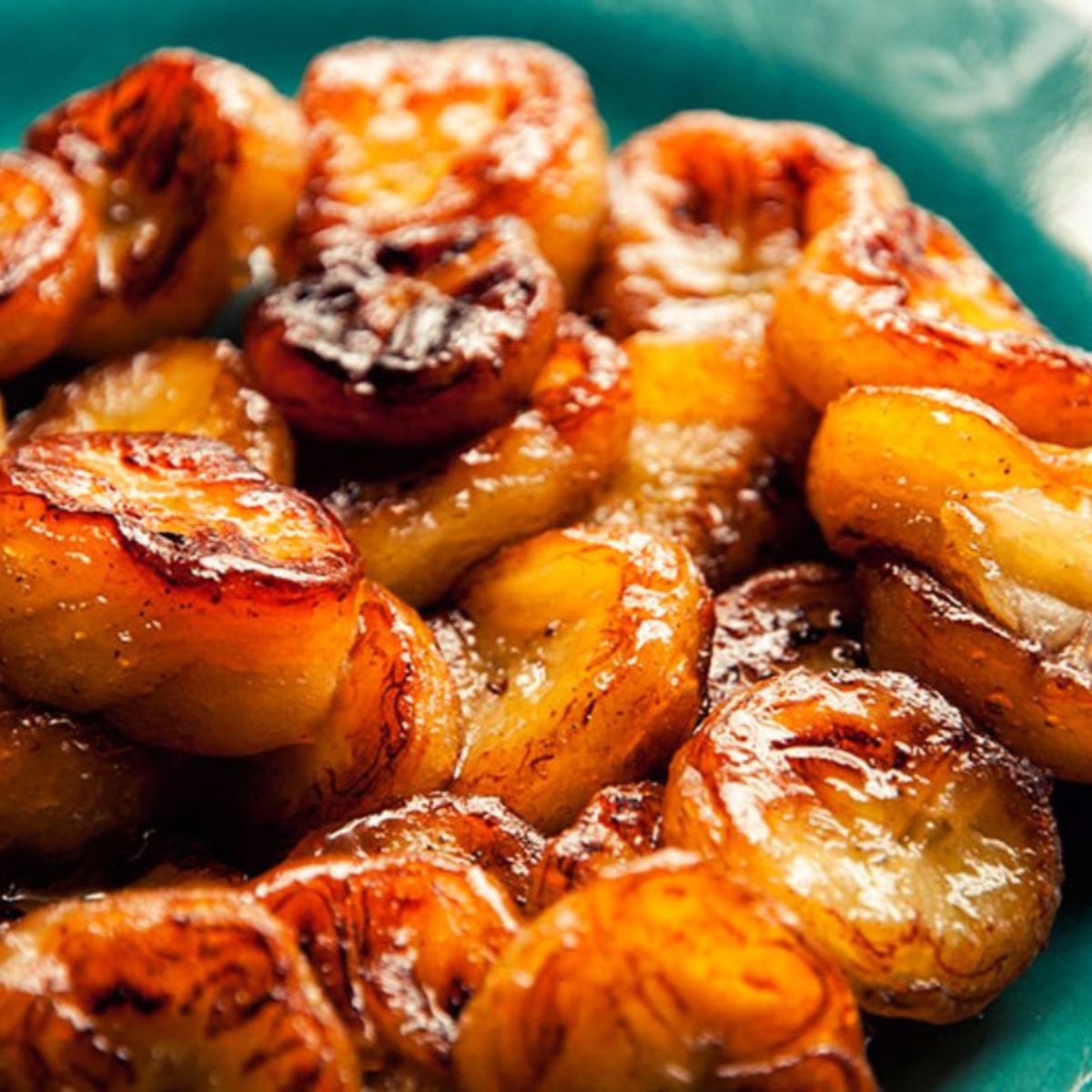 Fried honey banana is a delicious paleo recipe. This dish is easy to make and requires only a few simple ingredients.
The key components are ripe bananas, honey, coconut oil, and cinnamon. You only need to place the banana slices in the hot oil and fry them for about two minutes. Drizzle with honey and sprinkle with cinnamon for extra flavor before serving warm!
Fried honey banana is an ideal snack or dessert option for those following a paleo diet – it's sweet yet healthy at the same time!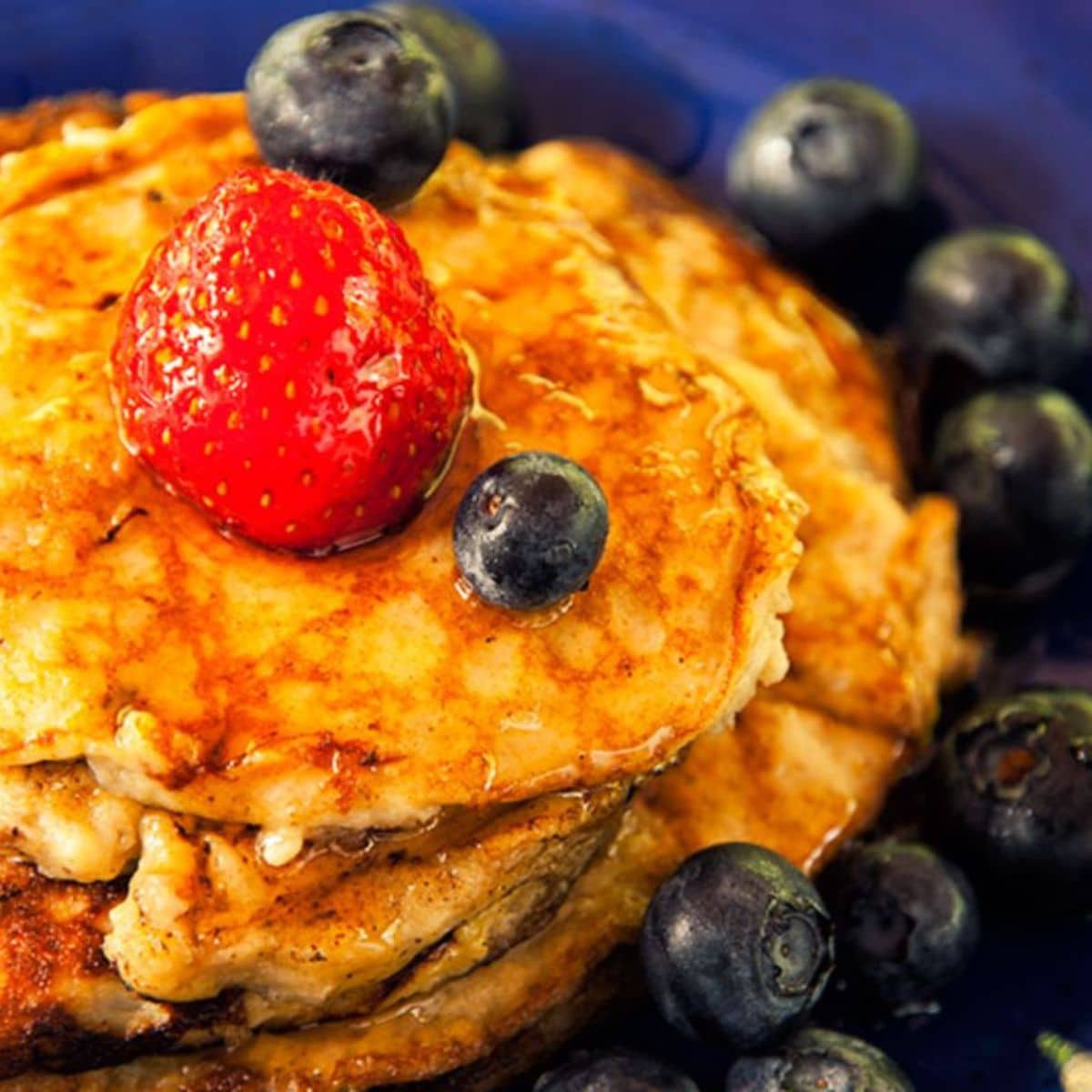 This recipe for flourless banana pancakes requires just three ingredients – ripe bananas, eggs, and coconut oil. You can also add a pinch of cinnamon or a teaspoon of salt.
You can serve these fluffy and delicious pancakes with melted butter, honey, or maple syrup drizzled on top. Some freshly sliced fruit like strawberries or blueberries on the side can complete this dish and add a hint of sweetness.
Flourless pancakes are also great when topped with Greek yogurt and nuts for added crunchiness!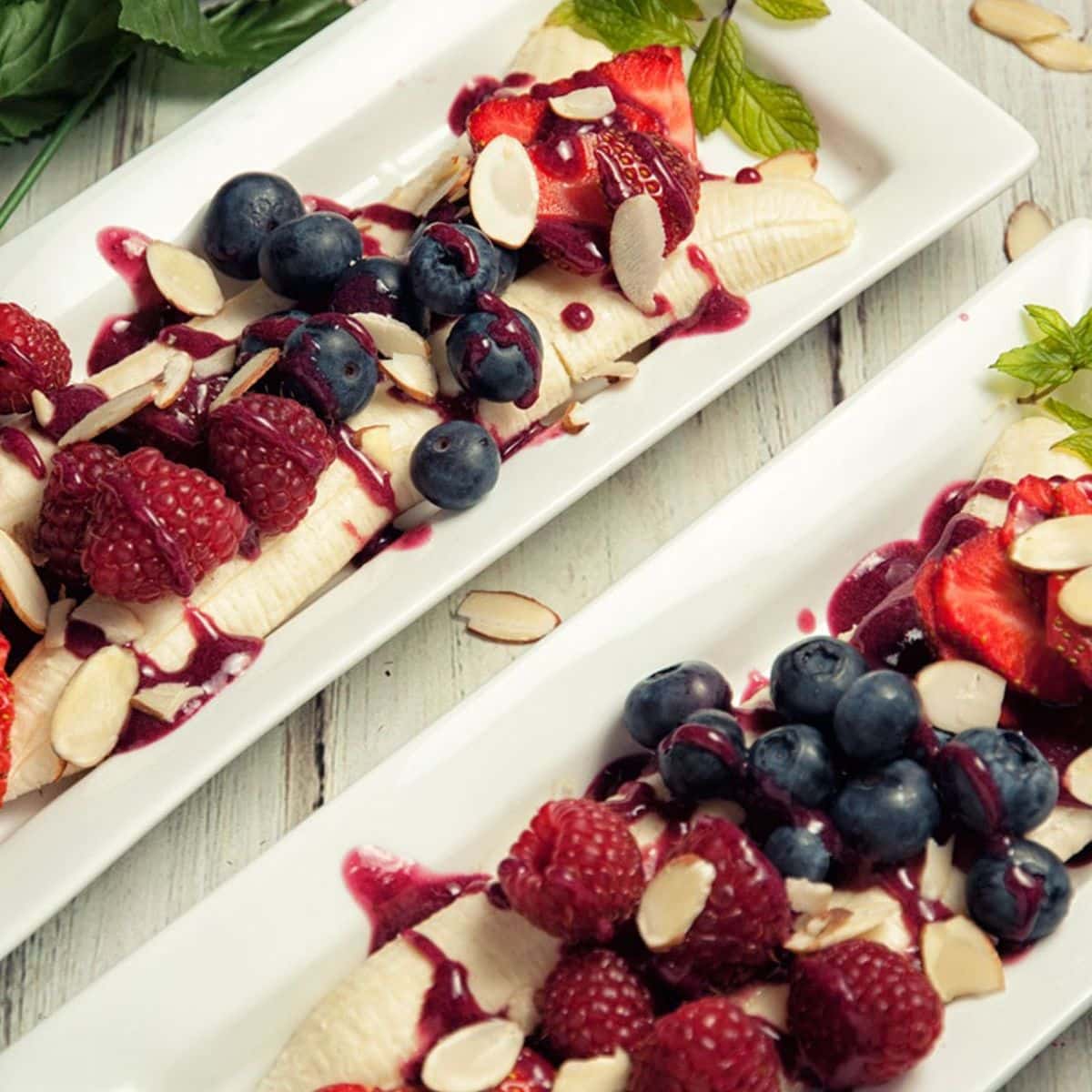 This delicious paleo dish is a healthier version of the classic banana split. It is perfect for breakfast, lunch, or as an afternoon snack.
The ingredients are easy to get. They include bananas, coconut milk yogurt, honey, frozen berries (or any other fruit you like), and nuts for crunch.
Make the dish more indulgent by adding dark chocolate chips or shredded coconut on top of the banana split.
You should sprinkle your favorite frozen berries and chopped nuts if that is your thing. You can also opt for creating a sauce with berries instead. It's up to personal preference.
Enjoy!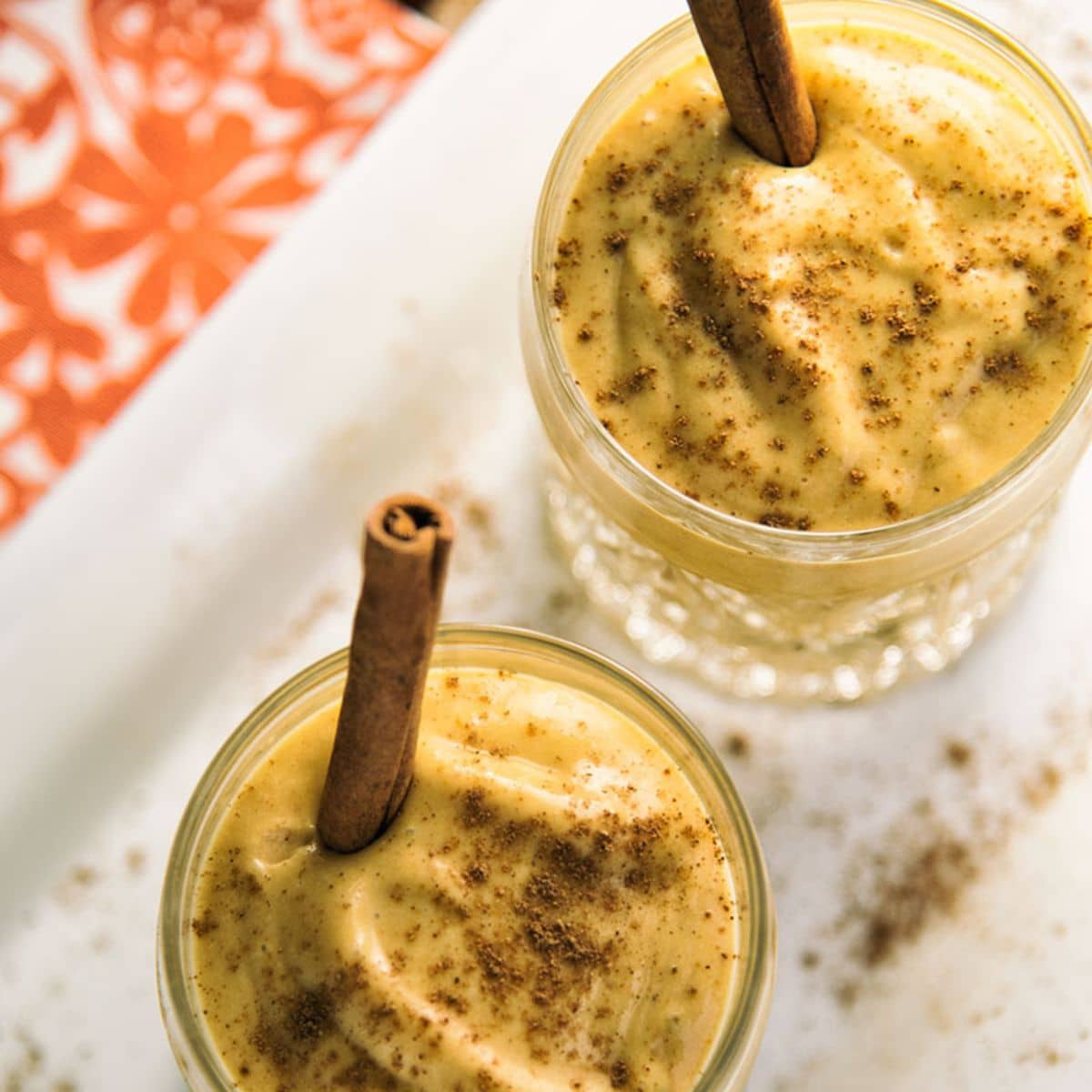 You will feel invigorated immediately with this nourishing smoothie with pumpkin and banana. If your brain doesn't freeze, of course. It's paleo-friendly, so it fits into many different diets.
We love how the banana-pumpkin combination creates a velvety texture that will tantalize your taste buds.
Not only does this smoothie taste great, but it's good for you too. Enjoying one glassful should give you more than enough energy throughout your day without leaving you feeling sluggish afterward.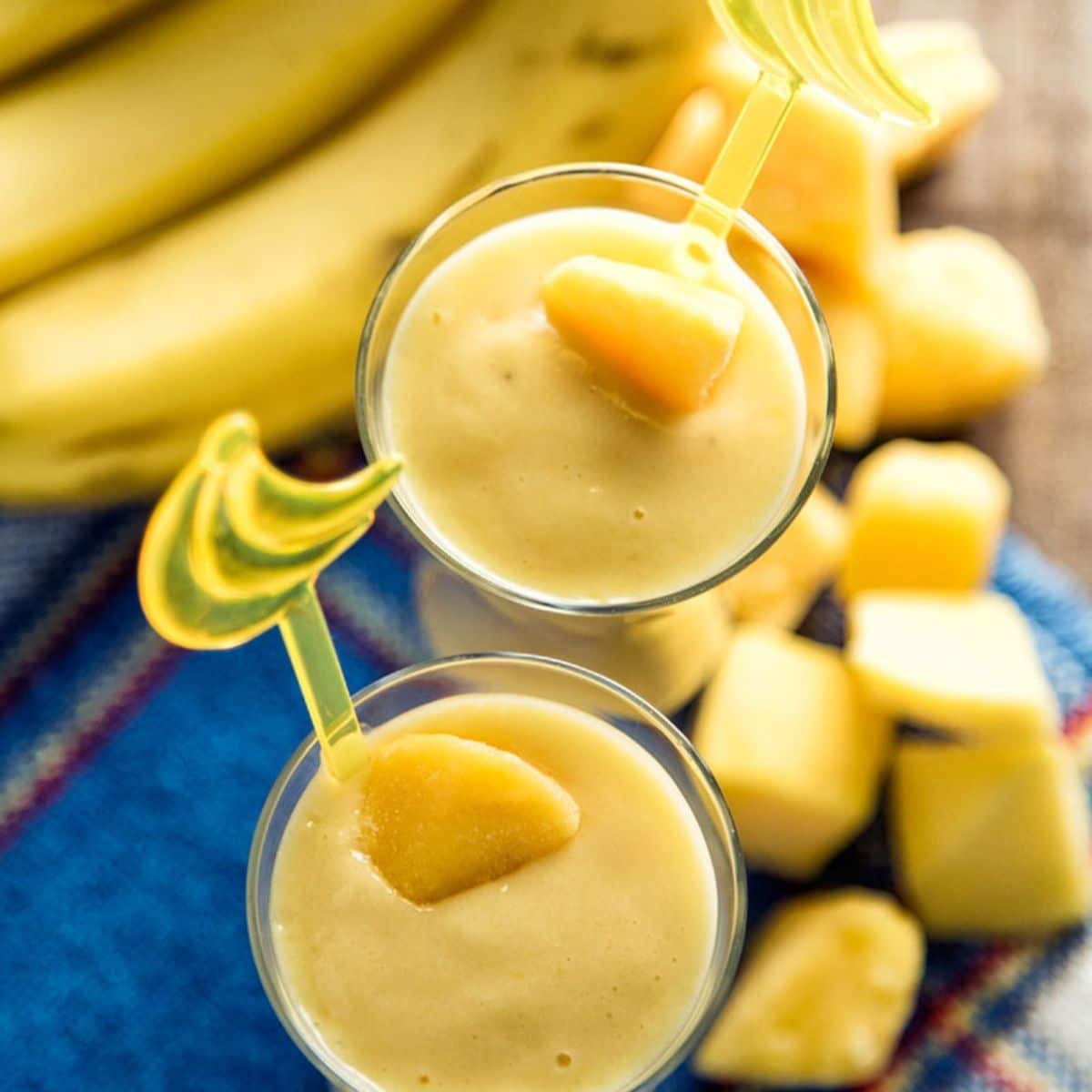 Kick-start your day with this nutritious and delicious banana mango smoothie, perfect for those following a paleo diet and even more perfect if pumpkin is not up your alley.
This tasty smoothie is bursting with essential nutrients, making it an ideal way to start your day or enjoy it as a snack. The delightful fusion of bananas and mangoes produces a sweet delight that can get relished at any hour.
Add protein powder or Greek yogurt to your smoothie for an energy boost. For a sweeter treat without too much sugar, consider using honey or agave syrup for natural sweetness. You can also top off your smoothie with granola for added crunchiness.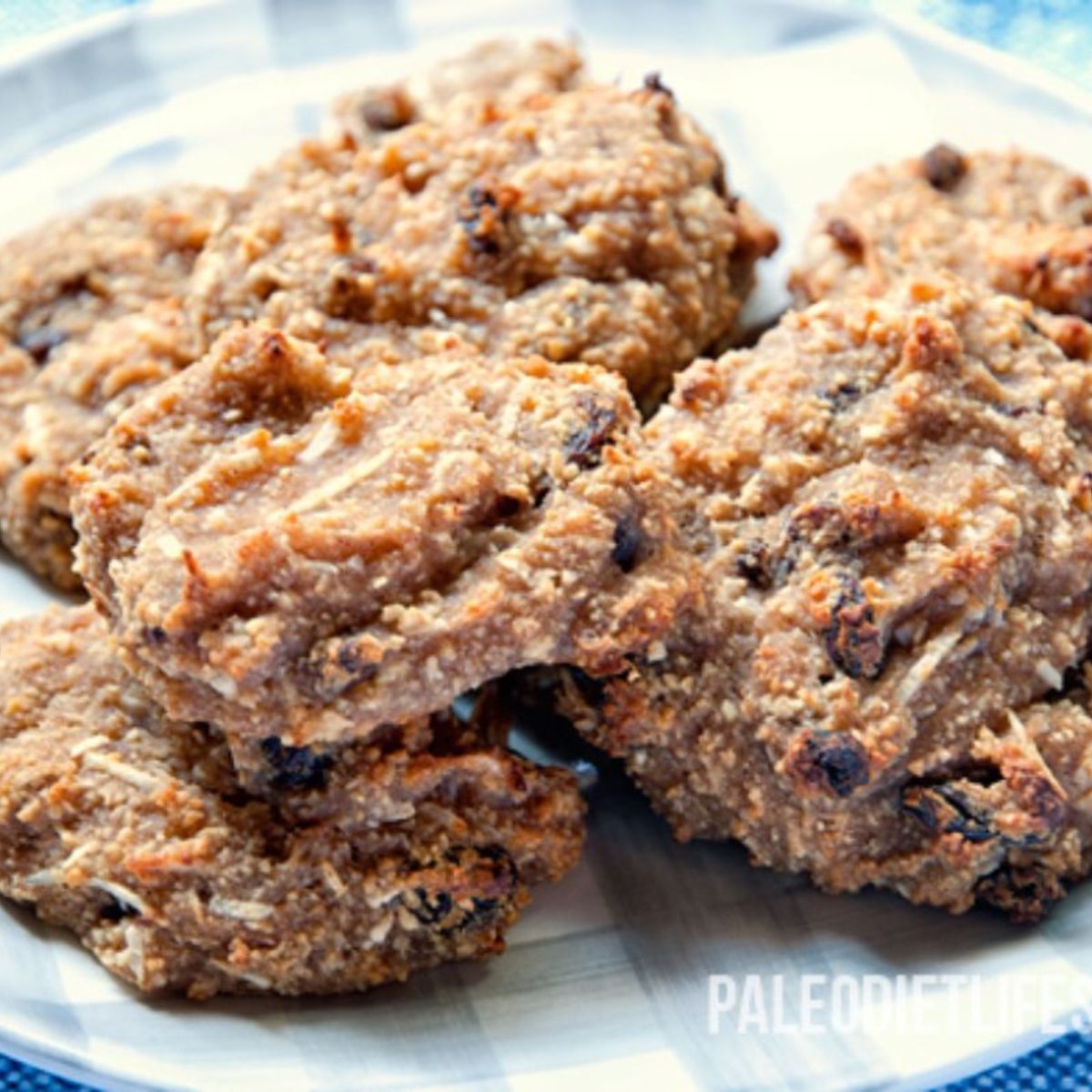 Delicious paleo-friendly banana raisin cookies provide a guilt-free way to satisfy your sweet cravings.
These cookies combine bananas, raisins, almond flour, coconut oil, and cinnamon to create a tasty snack or dessert that's gluten-free and low in sugar.
The best part about these cookies is that they are naturally gluten-free and low in sugar. You don't have to worry about going overboard on the sweetness. These banana raisin cookies are a real treat, packing a powerful punch of nutrition while being delightfully delicious.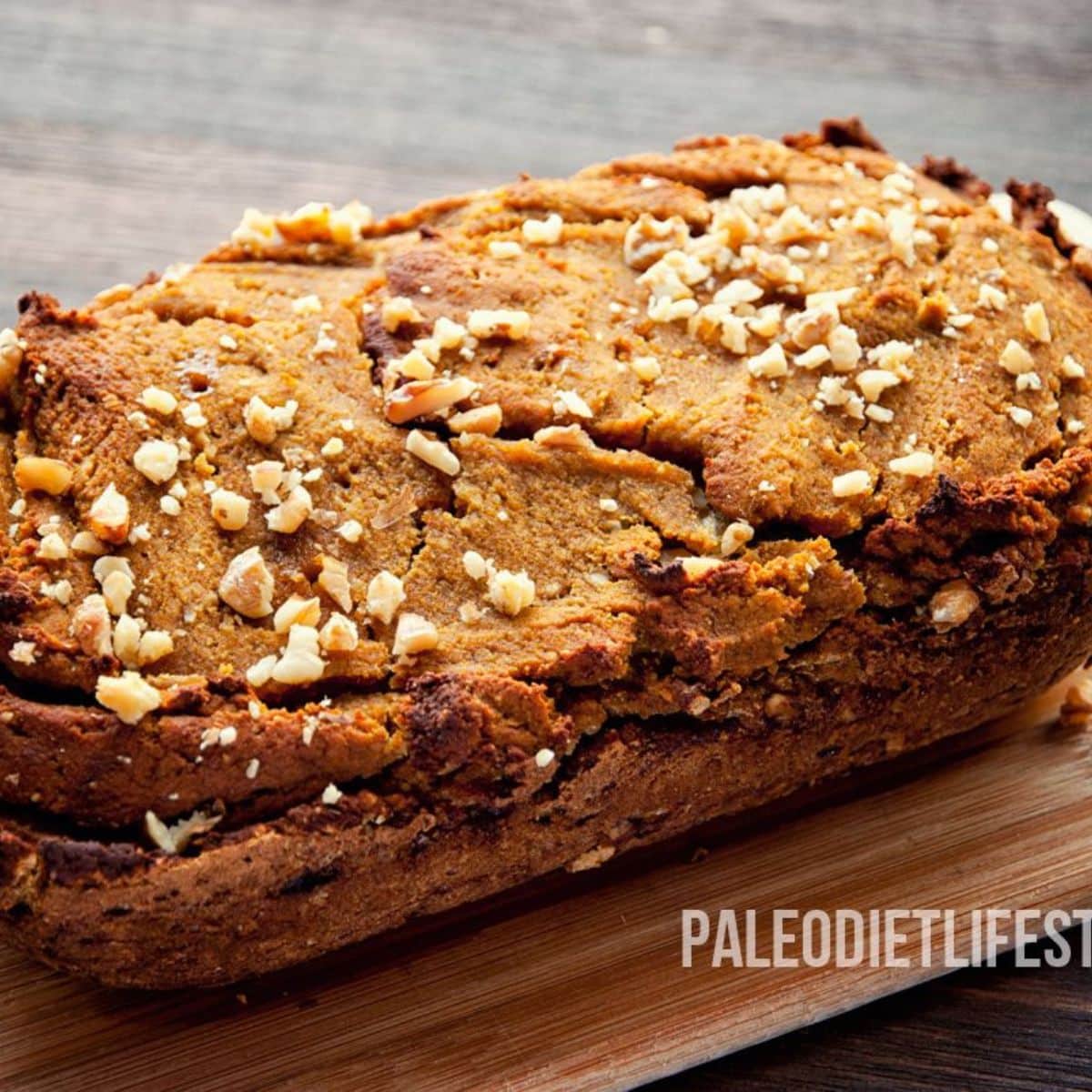 This tasty paleo pumpkin banana bread is the perfect treat for any occasion. With its moist and fluffy texture, it's sure to please even the pickiest of eaters. The scrumptious amalgamation of pumpkin and banana produces a flavor both sugary and savory.
This gluten-free alternative uses almond flour instead of wheat, making it more than suitable for those with dietary restrictions.
Pumpkin banana bread packs a nutritional punch with its inclusion of the aforementioned ingredients and almond flour. It also provides essential vitamins and minerals like potassium, vitamin A, and healthy fats and fiber to support digestion.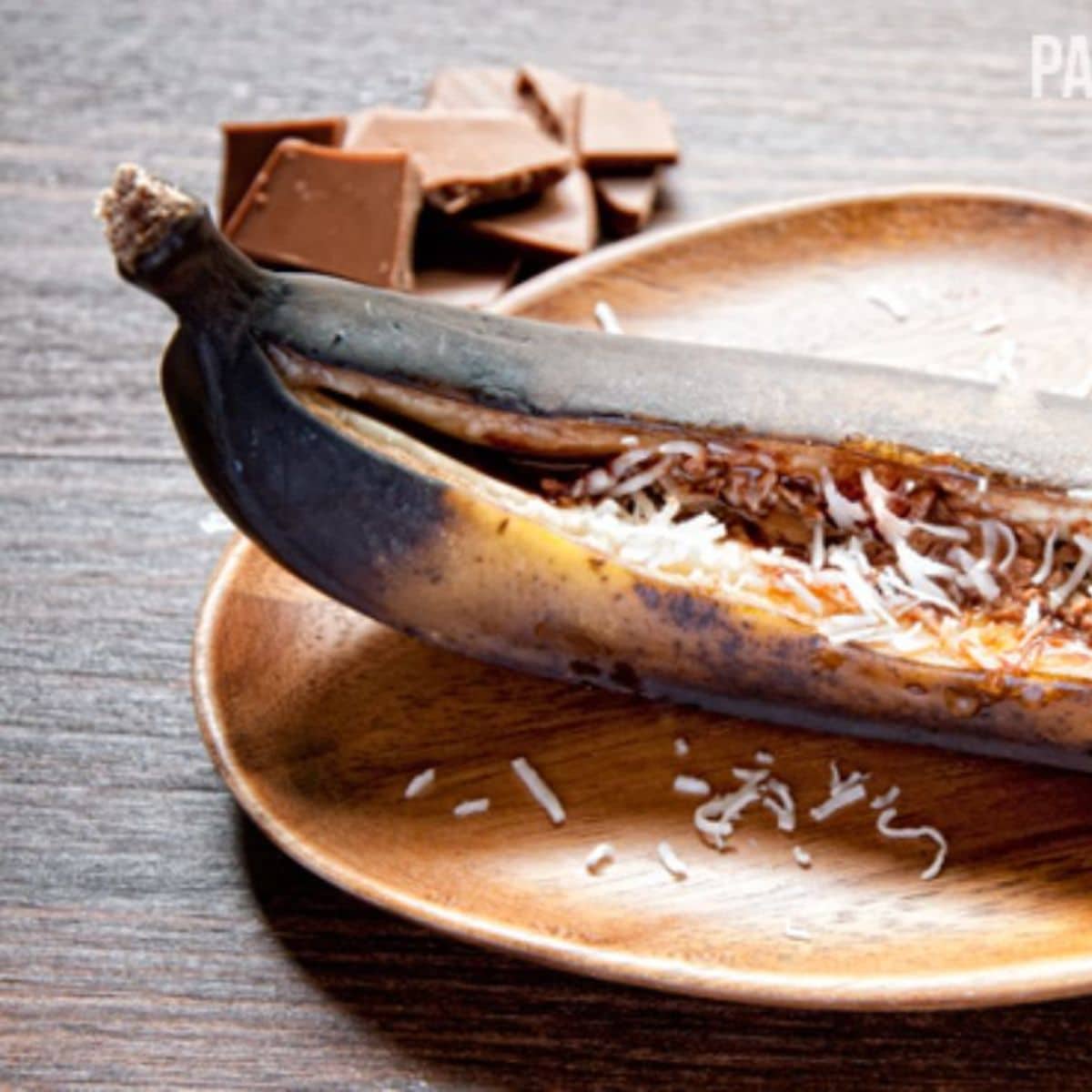 Chocolate Banana Boats are a delicious and healthy treat that everyone can enjoy. This paleo recipe gets made with just four simple ingredients: bananas, dark chocolate chips, coconut oil, and honey. It's a cinch to whip up and can get done in no time flat. Plus, it's vegan-friendly.
The combination of sweet banana slices topped with melted dark chocolate chips creates an irresistible flavor experience. Coconut oil helps the chocolate melt smoothly while adding a hint of nutty flavor. And the drizzle of honey adds just enough sweetness without overpowering the other flavors.
For a more nutritious take on this recipe, swap the coconut oil for your favorite dairy-free milk and use sugar-free dark chocolate chips instead of regular ones.
If you're looking for a little bit of a different texture, adding some chopped nuts or shredded coconut on top will do the trick.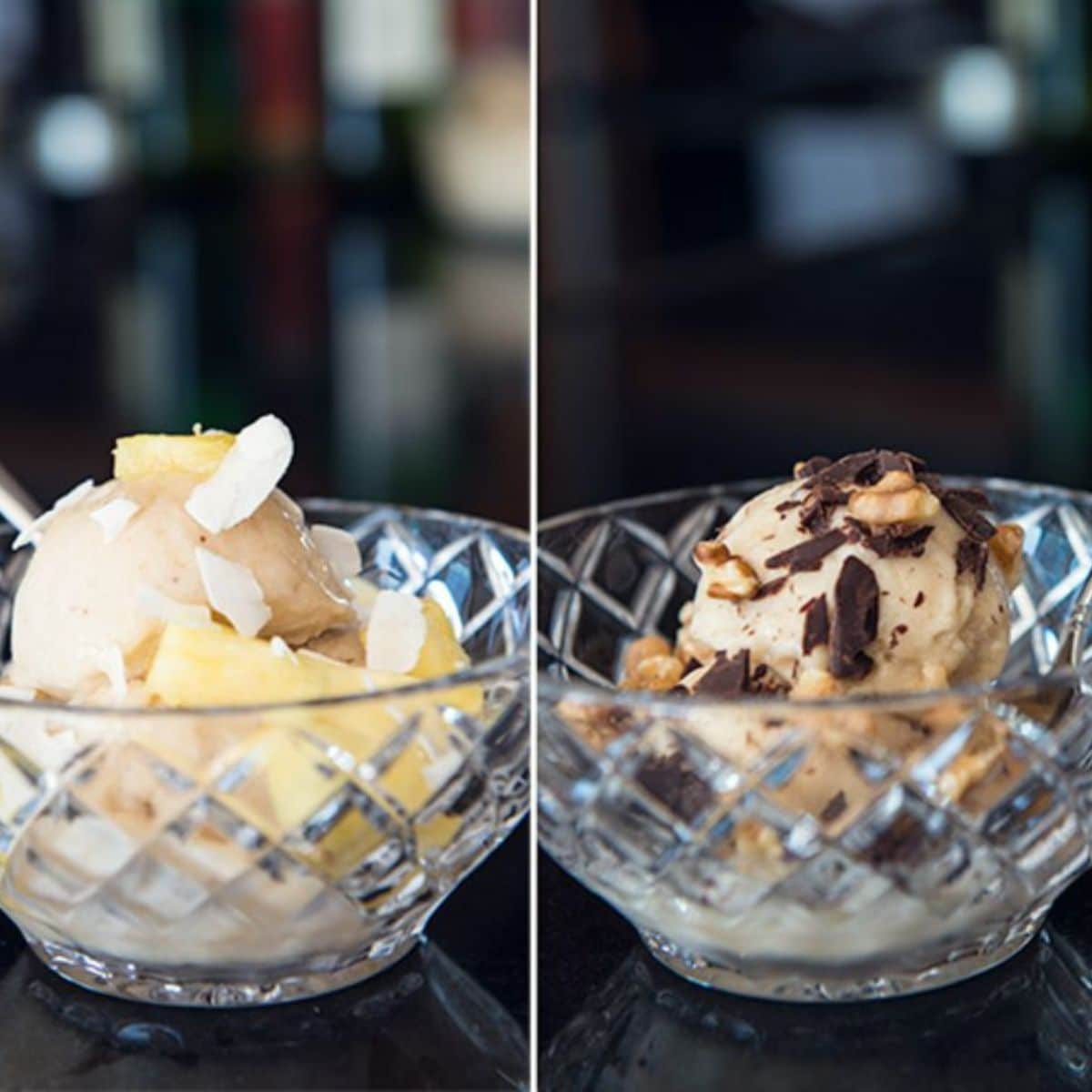 Creating the ultimate nutritious and mouth-watering paleo treat is accomplishable with just three ingredients - banana, coconut milk, and honey. Banana ice cream is dairy-free, vegan, gluten-free, and refined sugar-free – perfect for anyone with dietary restrictions who wants to eat healthier without sacrificing taste.
To make the dish even more flavorful, try adding a pinch of cinnamon or nutmeg.
The best part about making banana ice cream is that it requires no churning. All you need to do is blend the bananas until they reach an ultra-creamy consistency before adding in the remaining ingredients.
Banana ice cream ticks all boxes when it comes to being both tasty and healthy. Why not give this guiltless indulgence a try? With its smooth texture and rich flavor, it's hard to say no to this one.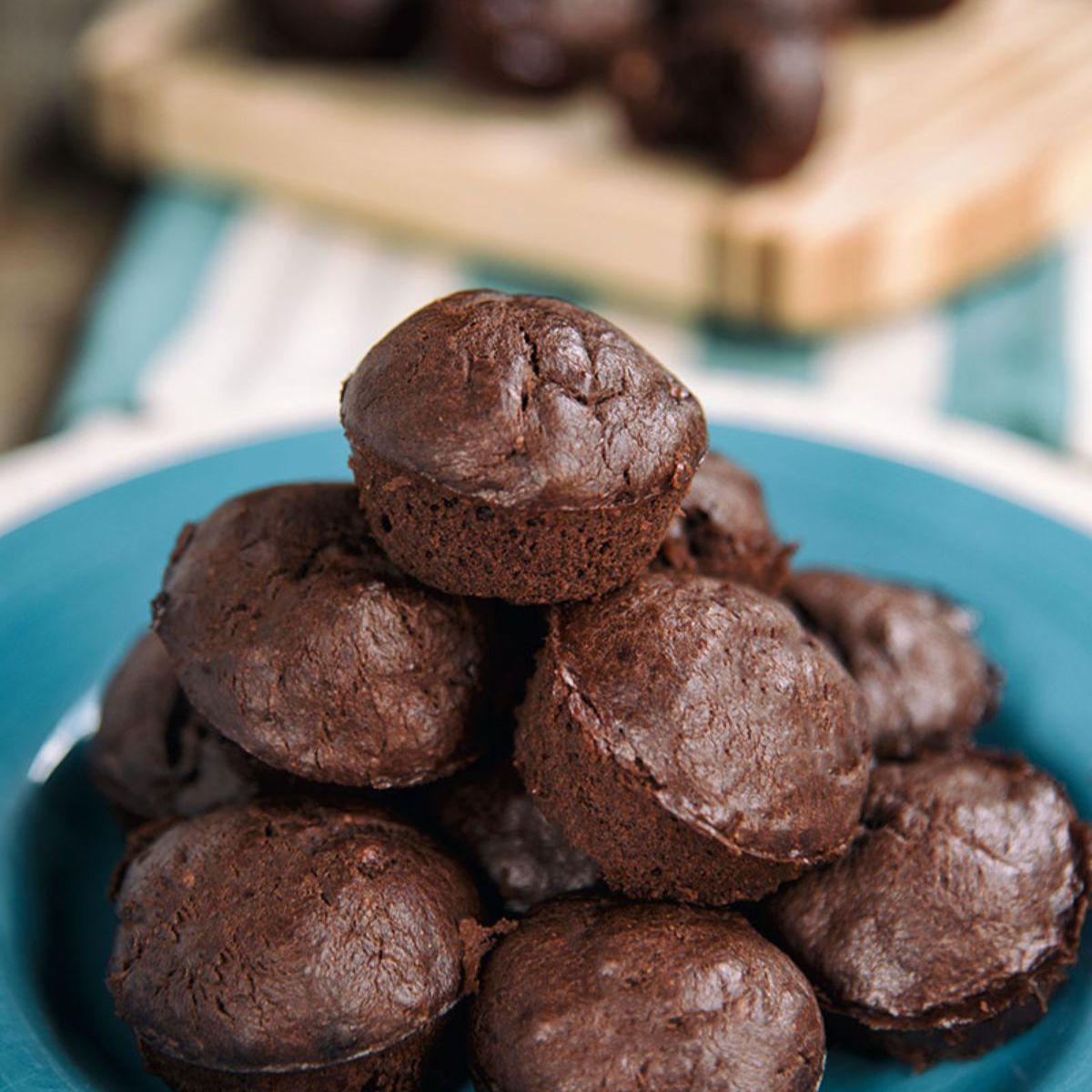 For those seeking to enjoy a sweet treat without compromising on nutrition, banana muffin bites provide the perfect solution. These mini-muffins offer a sweet snack that is both tasty and highly addictive.
These components result in a delightful and nourishing muffin that can satiate any craving while still being chock-full of vitamins.
The banana is the crucial element in this dish, bringing a wealth of vitamins and minerals plus dietary fiber to support digestive well-being. They're easy to make ahead so you can have them ready whenever hunger strikes - don't forget to prepare a batch for the weekend.
For added convenience, freeze individual servings so they'll last even longer – just pop one into your lunchbox each morning before work or school.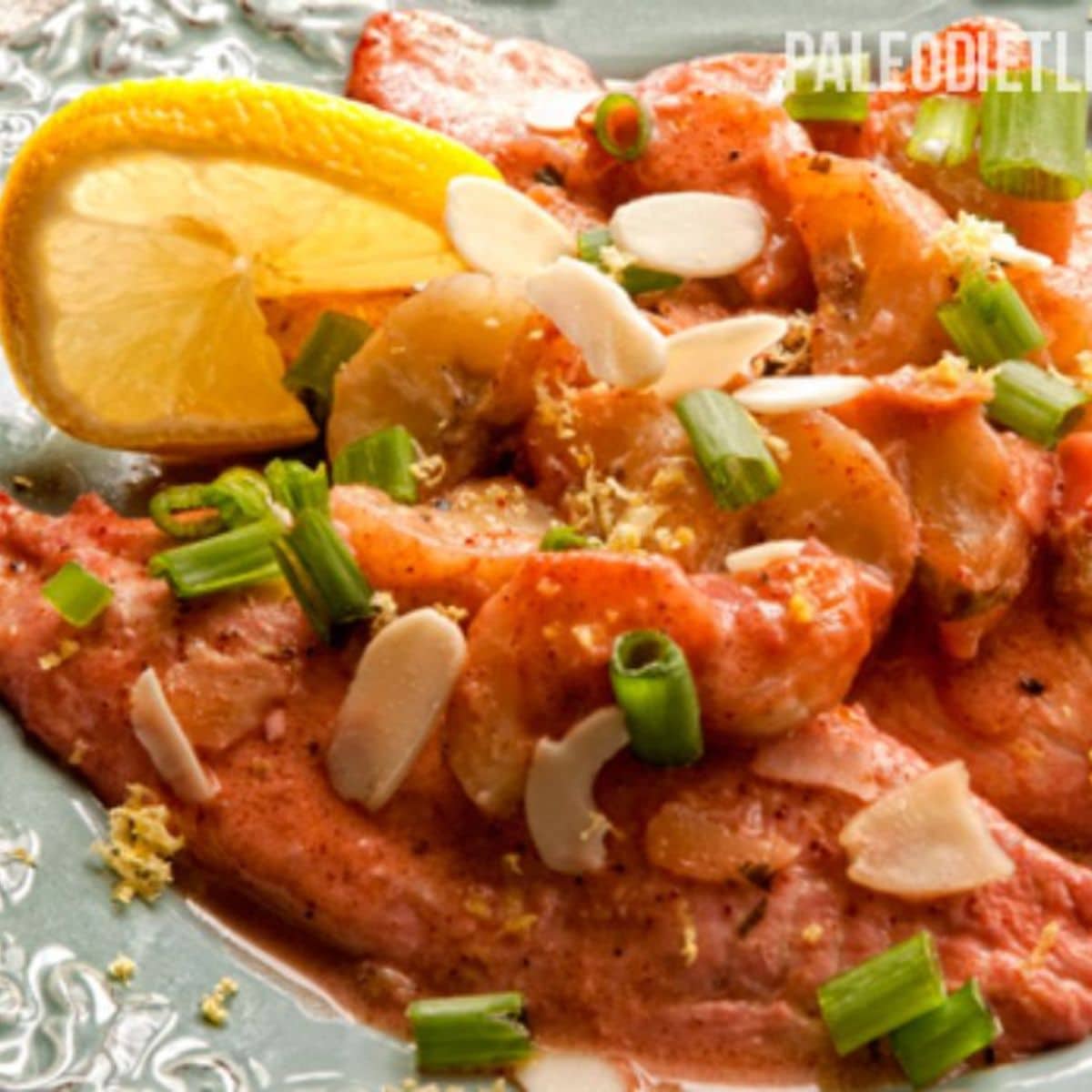 Fish curry with banana is a delicious paleo dish that combines the sweet, creamy flavor of banana with savory fish curry. This combination creates a fascinating and unique flavor profile that will tantalize anybody willing to try it.
The key to making this dish is to use fresh ingredients and cook them slowly over low heat so all the flavors have time to blend.
You can enjoy this flavorful paleo meal knowing that you created something truly special. Bon appétit!