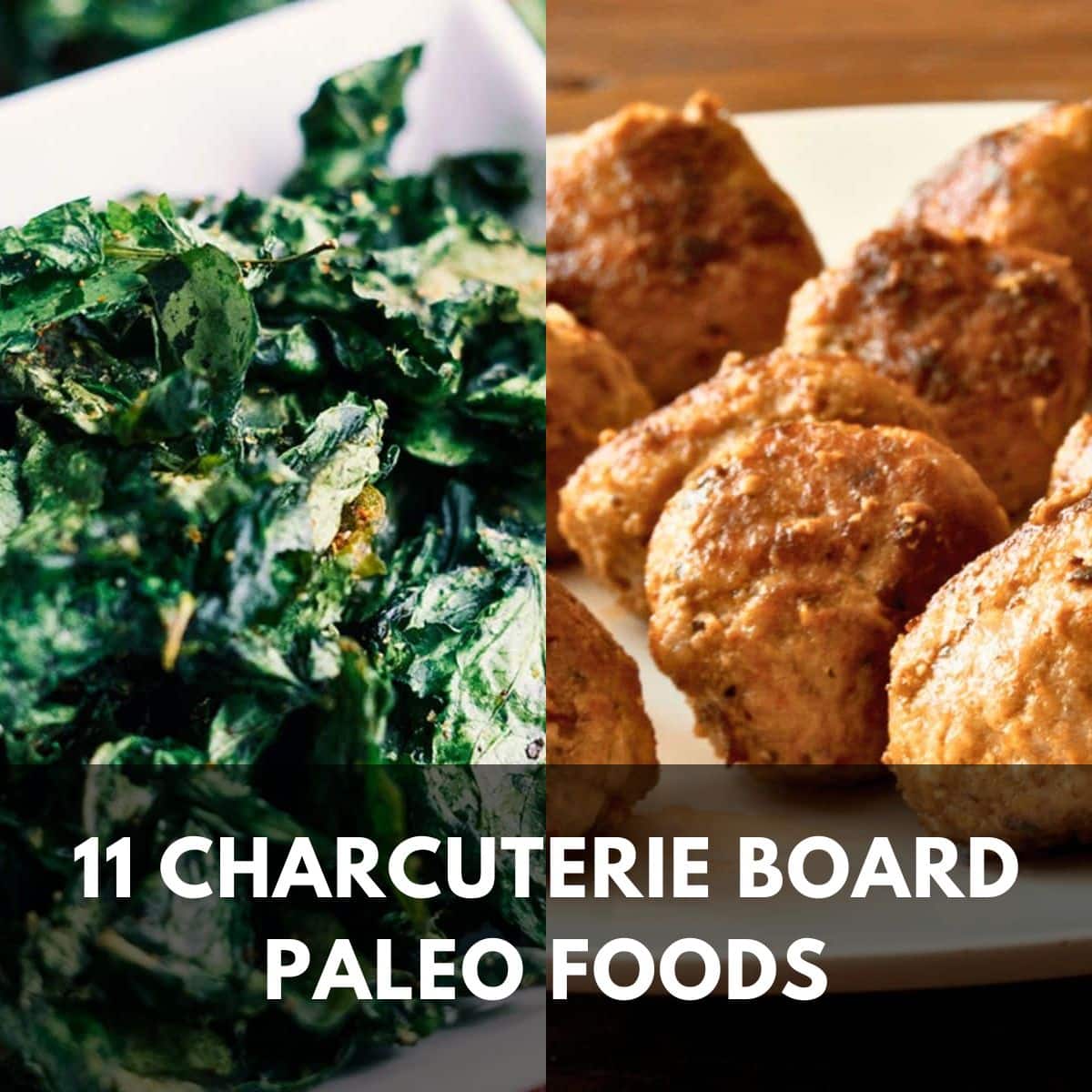 Charcuterie boards are delightful options for get-togethers or a whimsical night in.
Whether you're looking for a fun way to treat yourself or a crowd-pleaser, there are many ways to customize a paleo charcuterie board and make it your own.
The paleo diet is no stranger to finger foods. Beyond the recipes listed here, feel free to include nuts, fruits, veggies, and other raw ingredients that emulate the base ingredients of our ancestors.
Assembling a Charcuterie Board
Charcuterie is a French term that directly references the shops where cured meats were once sold, with "char" referring to "meat" and "cuit" meaning "cooked." That means that traditional charcuterie boards mainly featured just meats and perhaps some cheeses.
However, over time and especially over the last couple of years, charcuterie boards have exploded in popularity and diversity. Now there's endless inspiration available for all the different methodologies to prepare your board the way that best strikes your fancy.
According to culinary experts' most popular stylings and recent guidelines, there are six elements to assembling a charcuterie board.
The Platter, Board, Tray, Etc
Building your board on an appropriate foundation ensures not only aesthetic but functional success for your dish as a whole. If the charcuterie board is only meant for you and a friend, getting a full-sized platter out is unnecessary. Keep it limited to a plate that you know to be of suitable dimensions.
Alternatively, if you're hosting an event, go ahead and go big for a large spread. Marble or metal boards can be especially nice if you have multiple elements that would benefit from staying cold for long periods, such as cheeses and produce.
Dishes, Bowls, Containers, Quadrants
Smaller dishes on the platter can be used to hold dips, like some of the recipes on this list. Bowls can also be used to hold some of the more minor elements of the board, like nuts.
Cheeses, Acids, Bitters
If dairy isn't a part of your diet, then make sure to stick to dairy-free cheeses. Nut-based alternatives are a great option.
Meats, Sweets, Umami
Prosciutto is a charcuterie board favorite. This is also where some real flair can be introduced with the sweet elements that can lean more towards the dessert side to balance the savory nature of the board as a whole.
Crackers, Chips, Crunch, Crisps
Introduce a whole new texture with the crunchy type of food. These elements can be flavored or plain, depending on whether they are meant to be combined with the dips or soft cheeses or enjoyed on their own. Remember that rarely are any parts of the charcuterie board meant to be stand-alone stars.
Botanicals, Fruits, Vegetables
Finally, don't forget the produce to liven up the board. The charcuterie board can get a bit dense without some new elements to keep everything lively, so make sure to have some colorful botanicals ready. Grapes and carrots are popular, but whatever you plate should pair well with the rest of the present.
Now that you've got the basics down let's dive into some recipes for some more.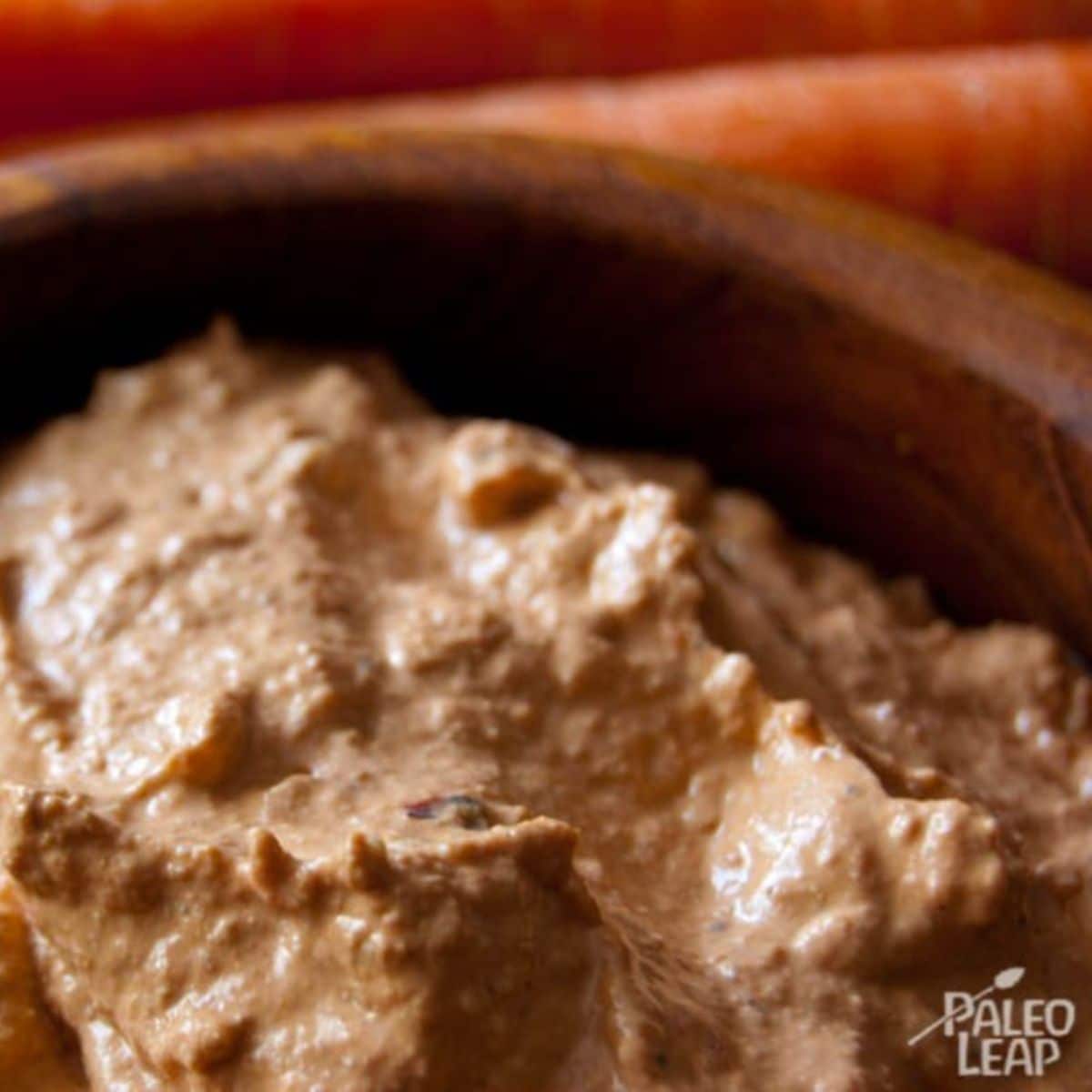 This Red Pepper Dip is made extra easy by including pre-roasted red peppers, which minimizes the prep work to make this spicy dip. However, if you struggle to find this ingredient in your area, roasting red peppers yourself should be no issue.
Nuts boost the protein and create a smooth and creamy texture, making this dip ideal for smearing, and the cumin provides an excellent sweet heat. I like enjoying this dip with veggie chips, as the crunch provides a nice contrast.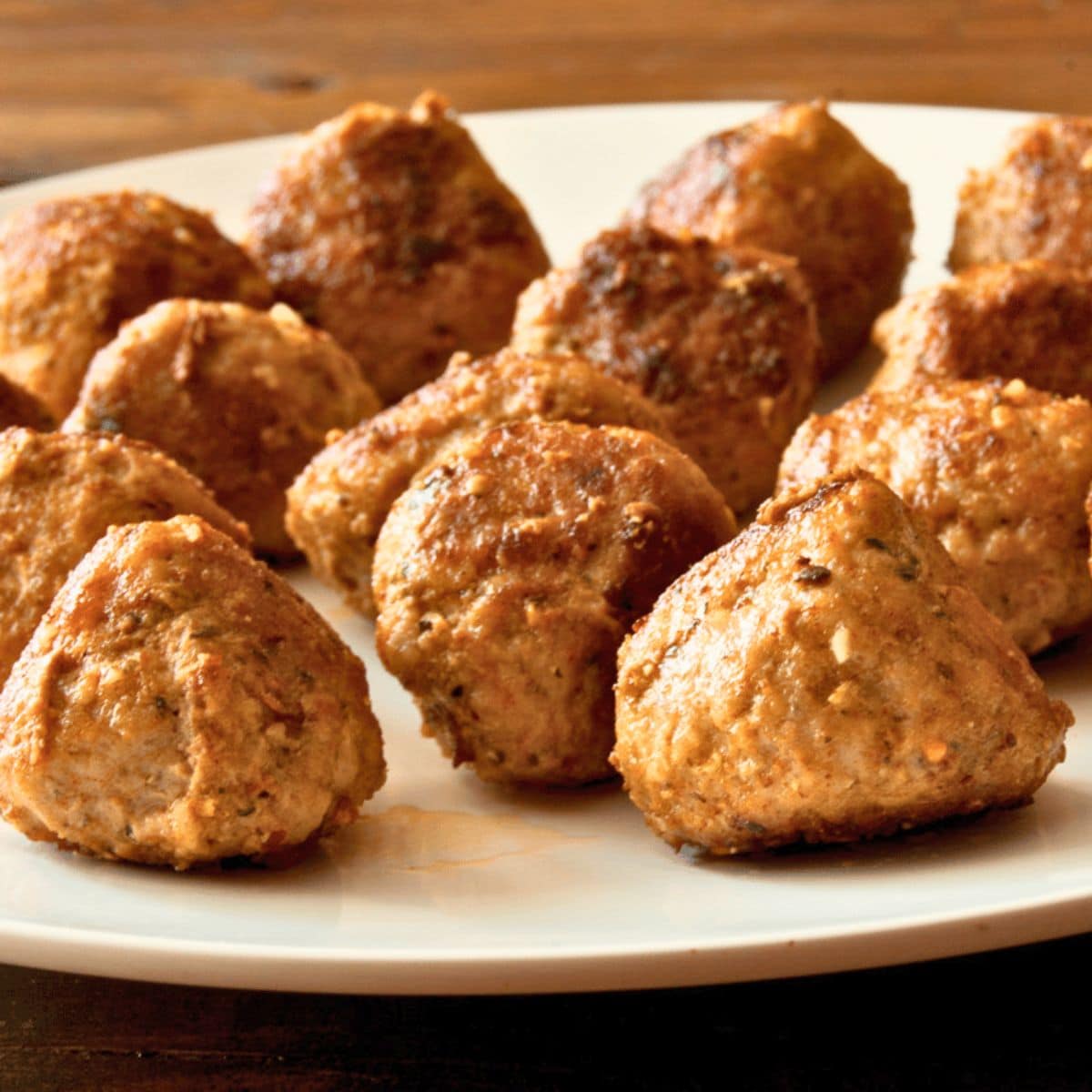 These meatballs are herbaceous and delicious. Spinach, beef, and pork intertwine to make a scrumptious bite. These meatballs can even be cooked in a berry and chili jam for a sweet and spicy kick.
To make these meatballs into finger foods, make sure to provide toothpicks near the board so that they are easy for guests to pick up.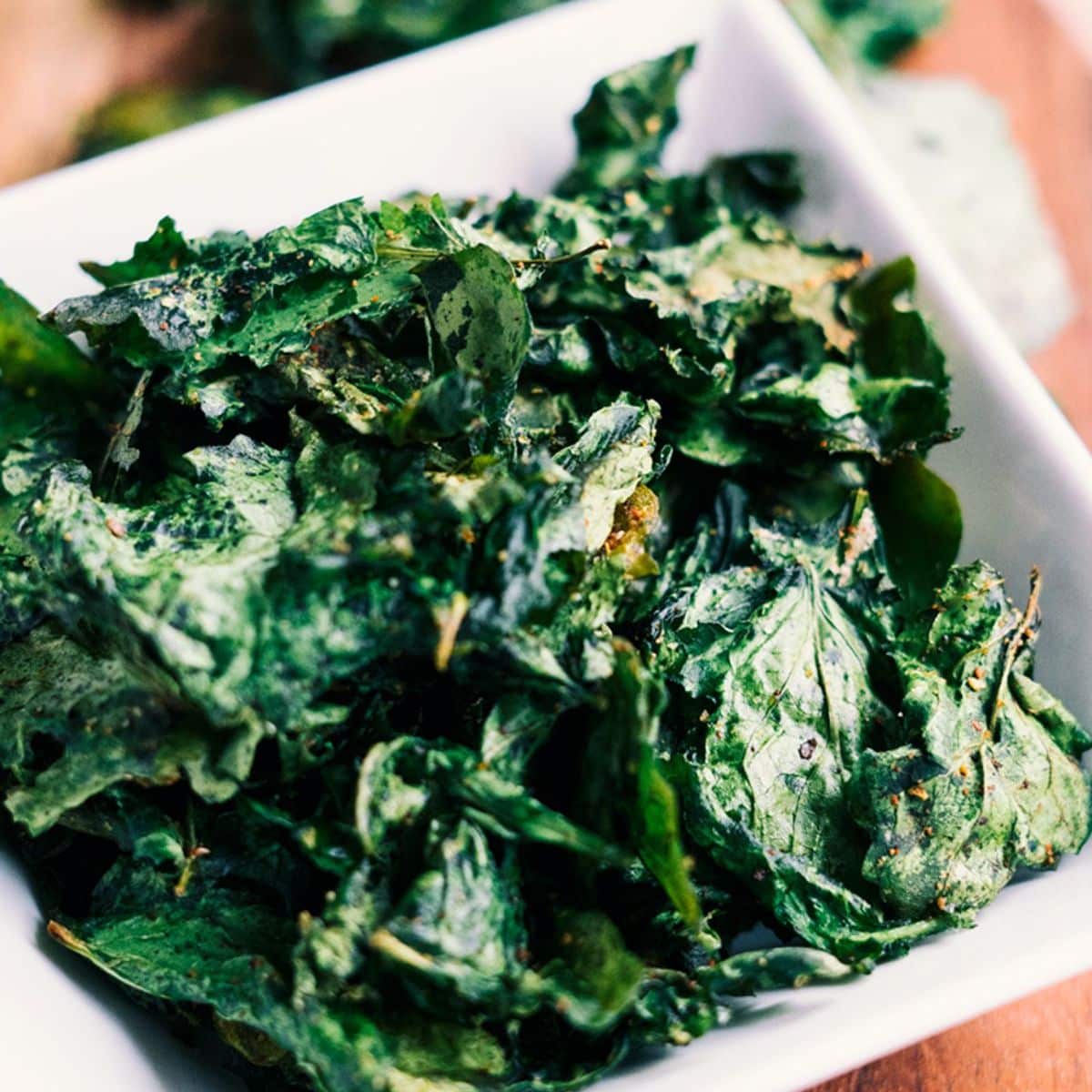 For the best results, make sure to get your kale as dry as possible before making this recipe. This dish is all about texture, and you're going to want your kale chips to be as crunchy as possible.
The recipe comes with a list of suggested spices, but I highly suggest playing around with different spice blends to determine what works best for you. Just like potato chips, kale chips absorb flavors well and thus are great vessels for whatever you're craving.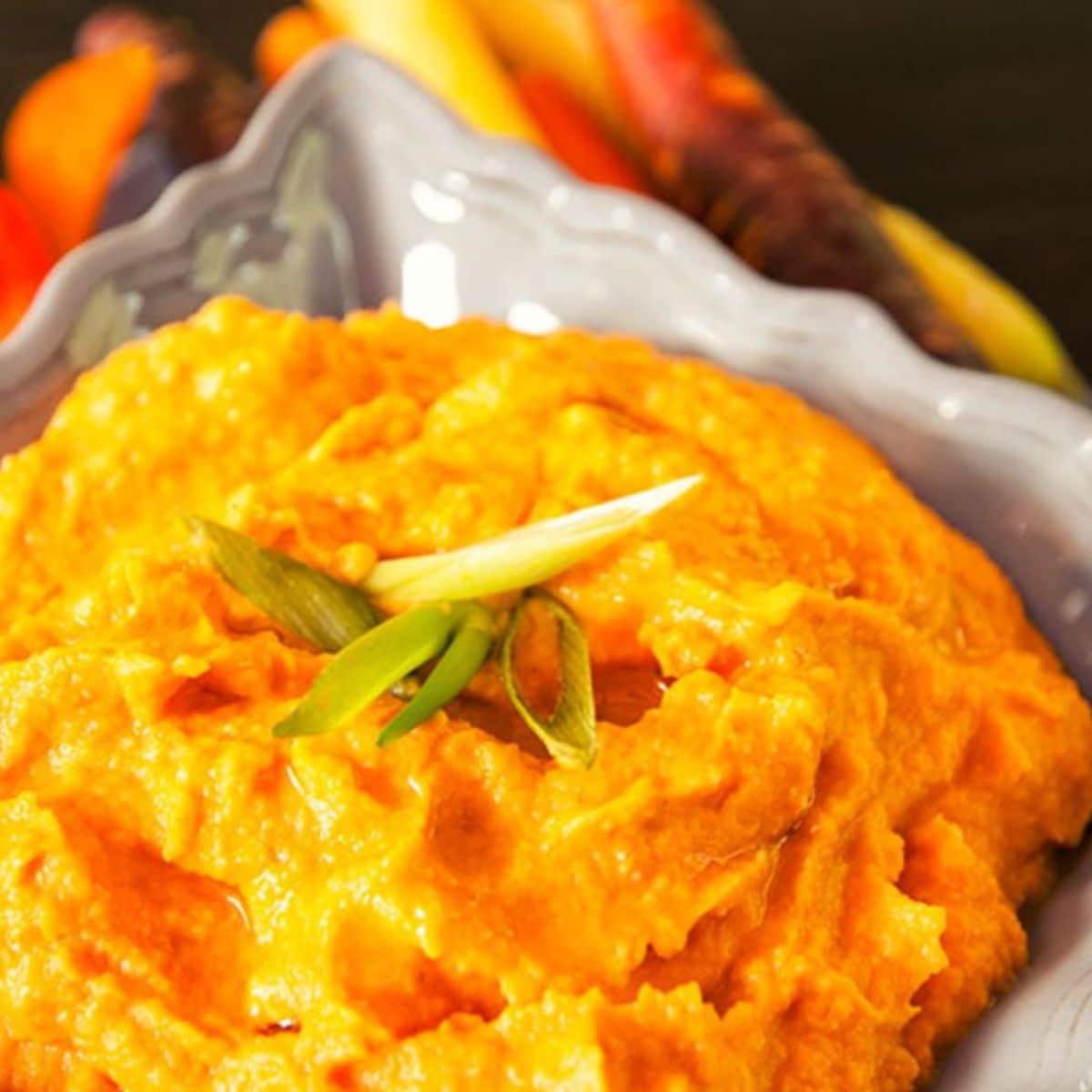 Perfect for dipping, spreading, and sharing, this sweet potato hummus is a beautiful addition to any charcuterie board. Home-roasted sesame seeds make for a fragrant and smooth tahini.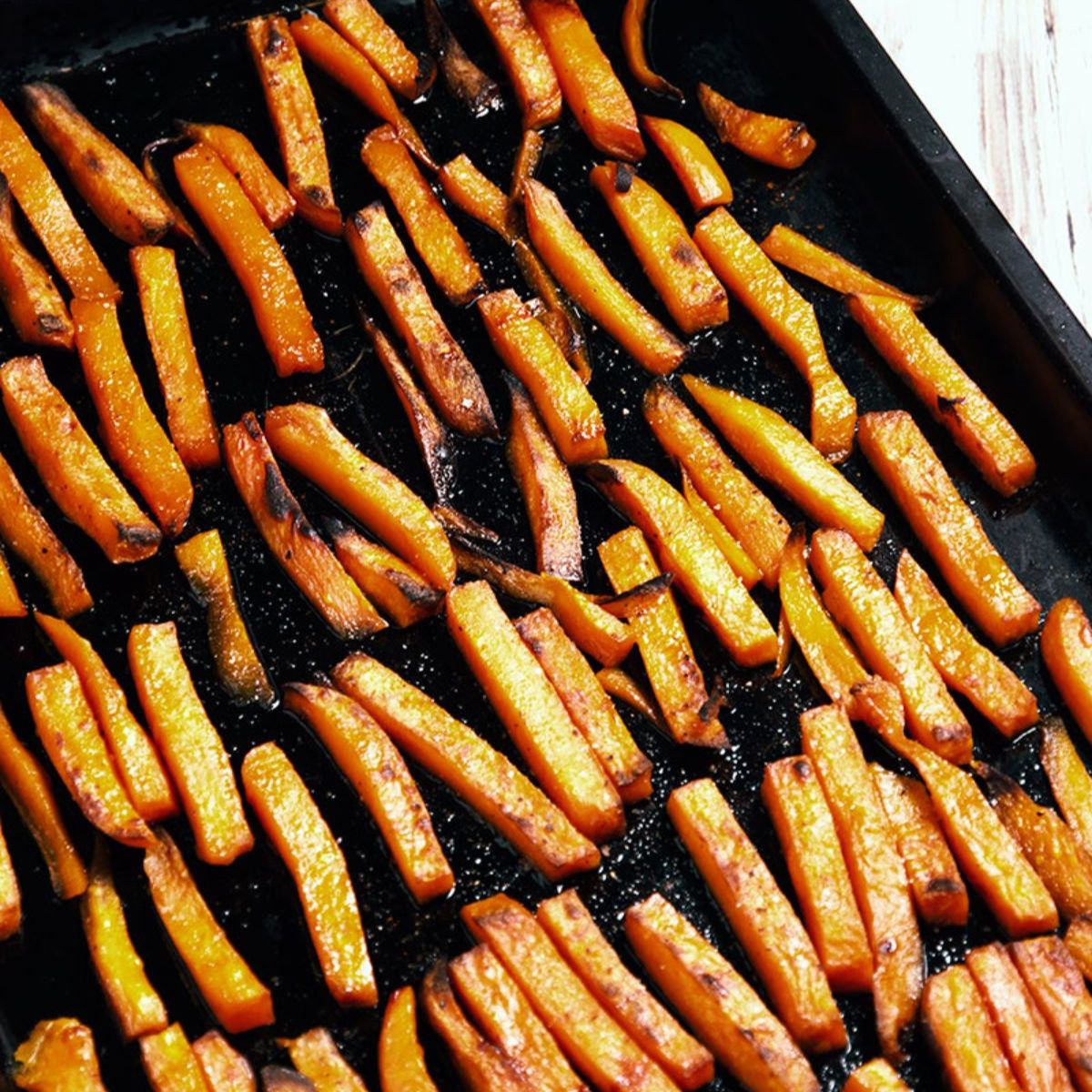 Sweet, salty, spicy, and the perfect finger food, these chipotle-glazed sweet potato fries have a hold of my heart. They're not only a fun addition to a non-traditional charcuterie board, but once you have the recipe down pat, they're a perfect side to a hefty entree on a summer night.
I love to whip these out for cookouts or have a basket ready for chill evenings on the back porch. You really can't go wrong with splitting a plate of these fresh from the oven.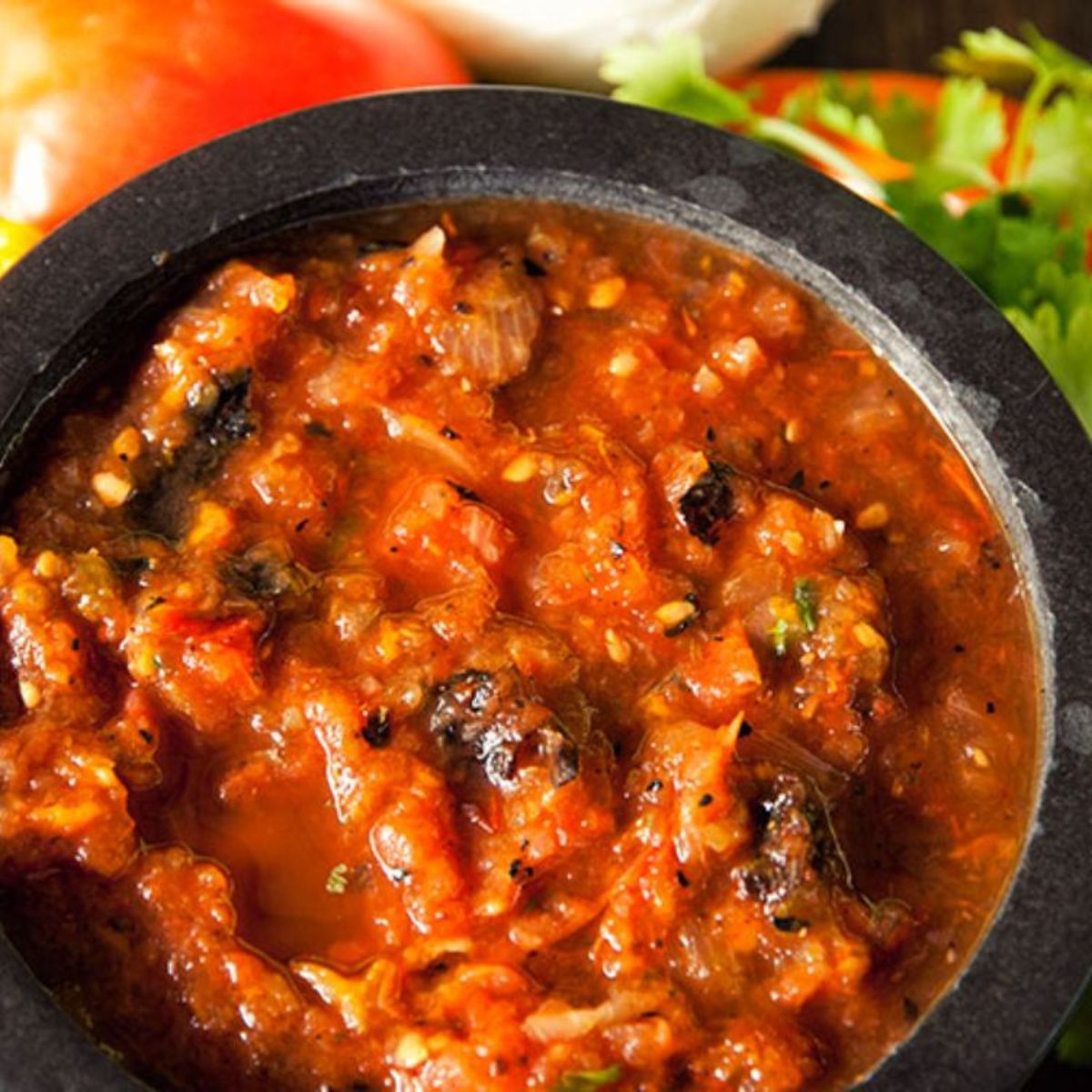 If you have access to a grill in the warm months, there's nothing like roasting some vegetables to make fresh salsa. This fire-roasted salsa is spicy, smoky, and bursting with umami.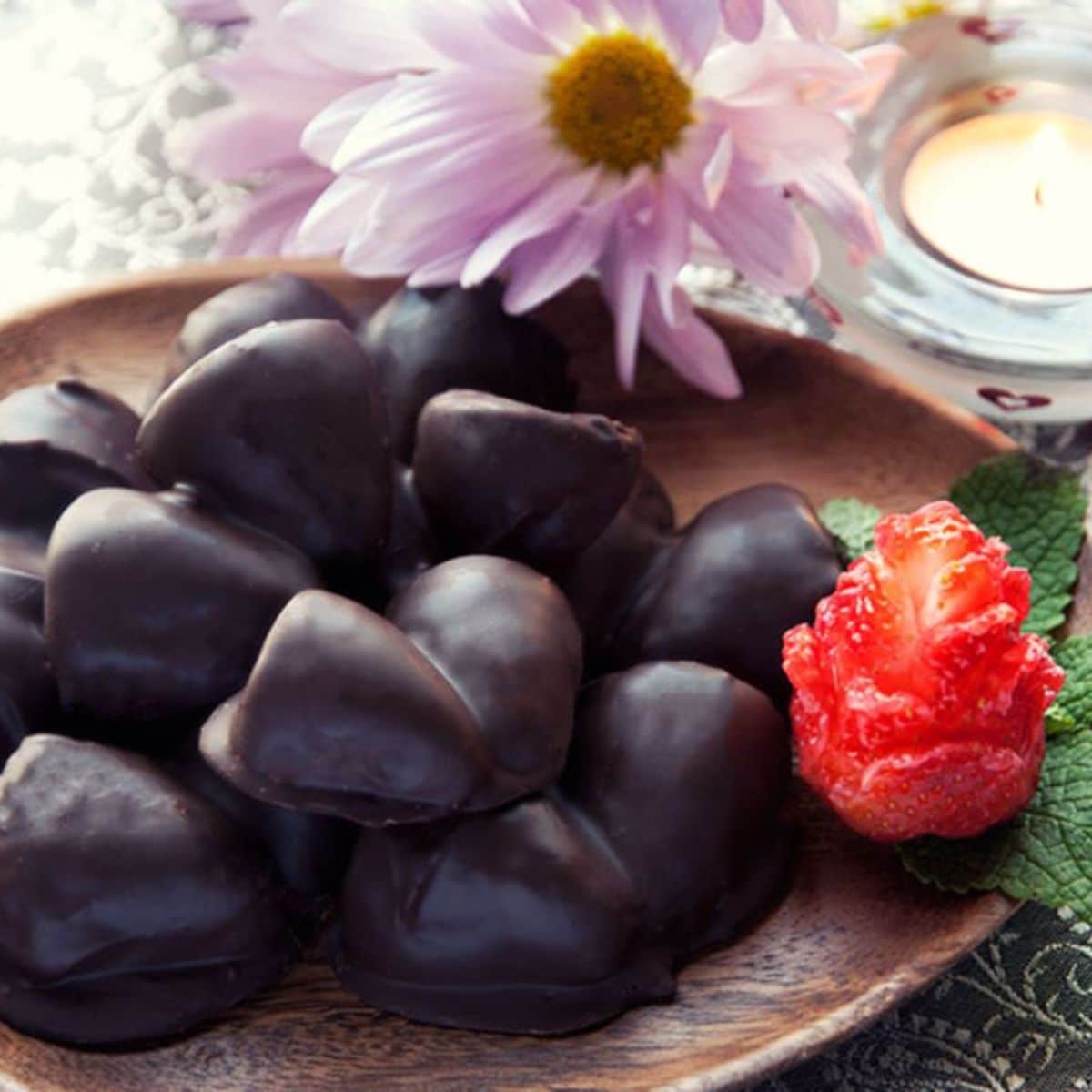 This sweet entry on the list is an irresistible little treat that can serve as a nice balance to a savory charcuterie board, especially with some pork entries and other certain bitter and salty elements.
The trick to this recipe is more technique than quantity, so you'll probably want to practice a bit ahead of time. Thankfully, even the less-than-perfect attempts will taste the same.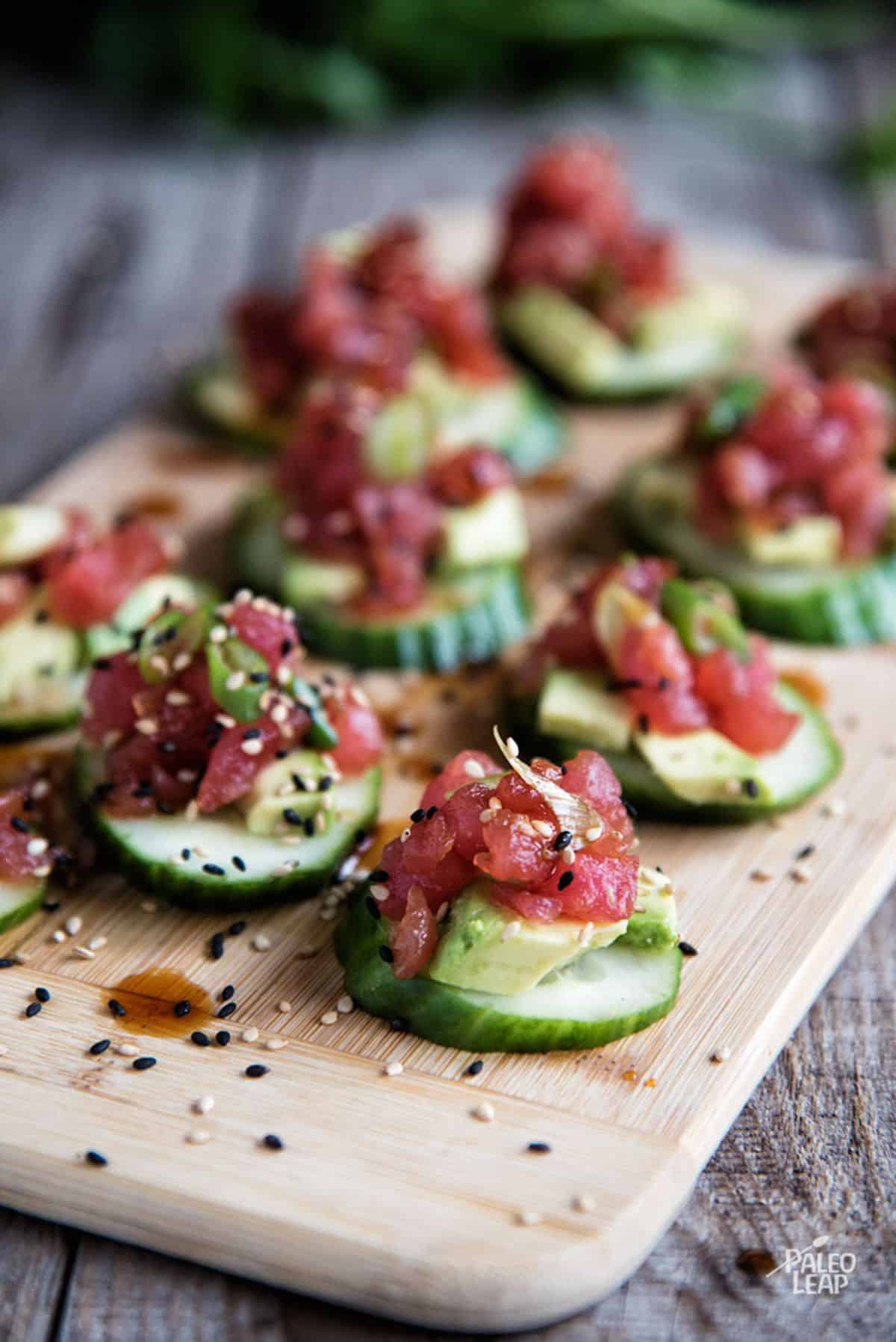 A fun twist on sushi, these spicy tuna and cucumber bites combine coconut aminos and sriracha sauce for finger food that is sure to surprise and delight.
These can be a show-stopping addition to any charcuterie board as a mini-dish in their own right and a base for unique combinations. Sesame seeds contribute some extra anti-inflammation boost.
Apple chips are often associated with desserts, and while this recipe does call only for the use of cinnamon as a spice, with a bit of experimentation, these apple chips can earn their place on a savory charcuterie board.
Sprinkle some turmeric, ginger, and a dash of black pepper to prep these apple chips for a dip in hummus or other dips. Alternatively, pair them with cured porks for an autumnal experience that will have you craving the harvest season.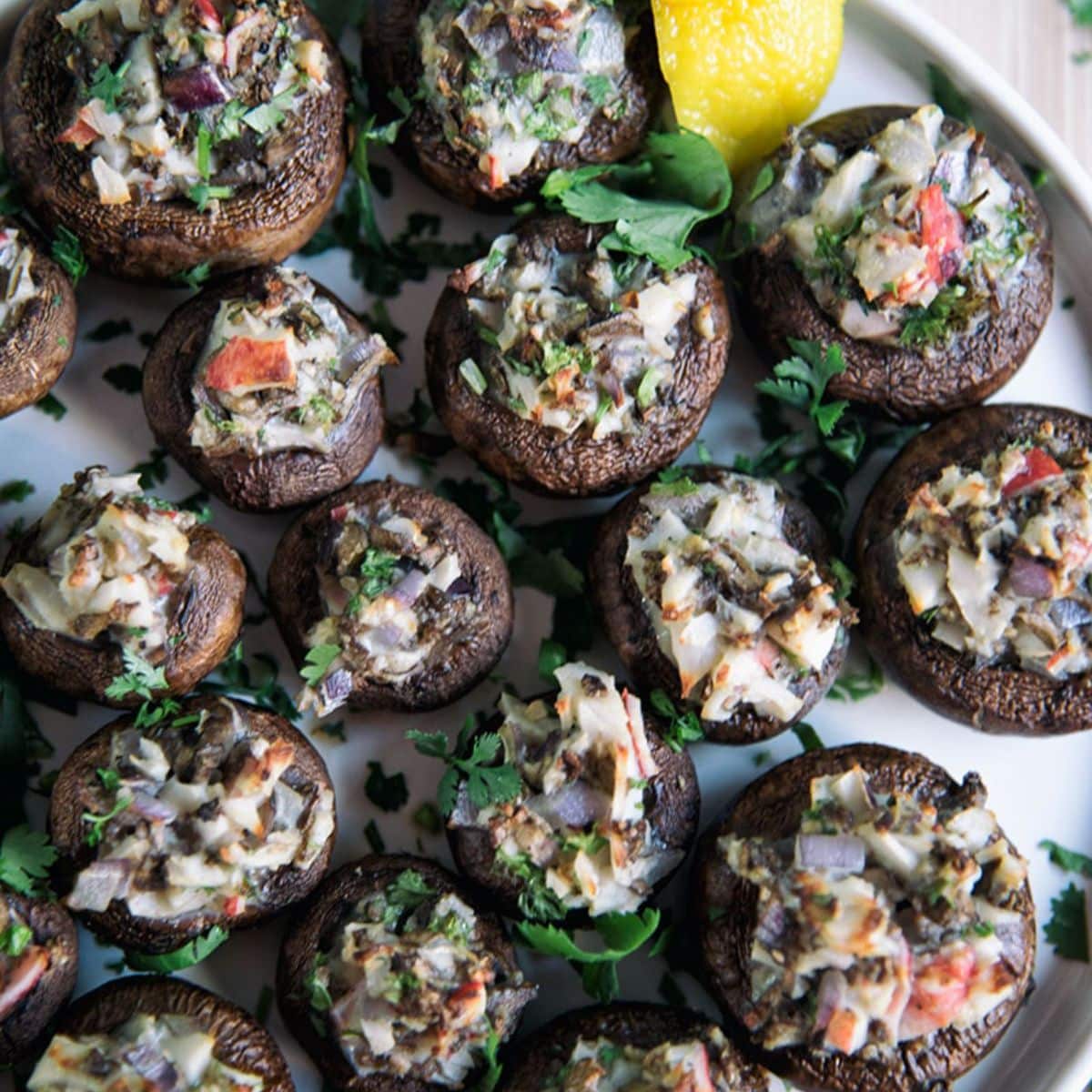 An adorably sized finger food, these crab-stuffed mushrooms are the perfect proportion for popping into your mouth. The almond meal takes the place of bread crumbs in this delicious appetizer that's earthy and divine.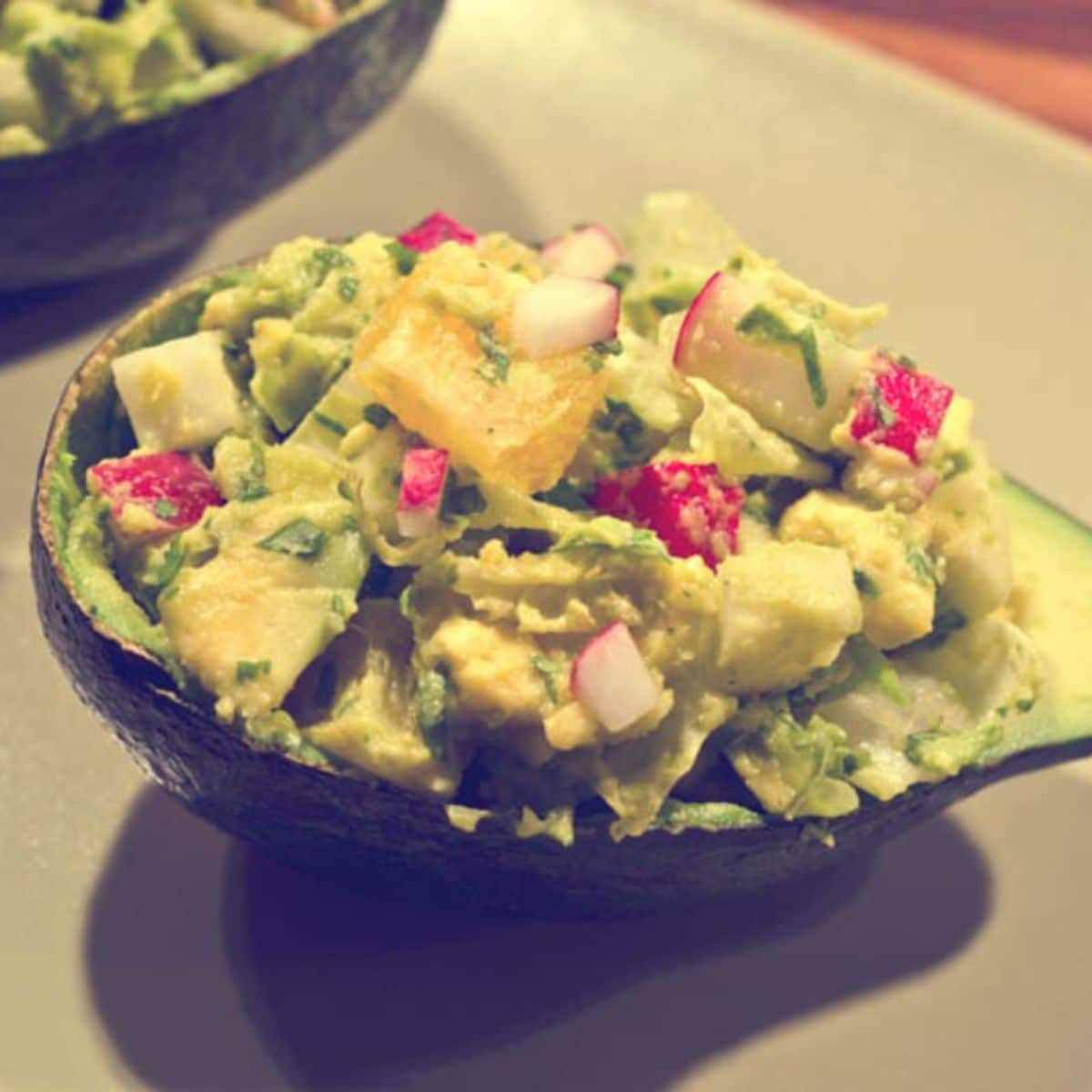 Guacamole is a wonderful and versatile dip that can be used in various contexts. This recipe is one more way to enjoy this classic dish. The oranges and radishes provide not only a unique flavor profile but also a burst of color.