Nothing brings out the primal side out of us more than eating with our hands. Things get even better when it's socially acceptable to do it, as is the case with finger foods.
The following is a round-up of 10 of our most popular finger food recipes. These are all perfect for parties, picnics, watching the game and countless other occasions, especially those with a social aspect. These are so delicious that your guests will re-think their preconceived ideas about Paleo being restrictive or bland.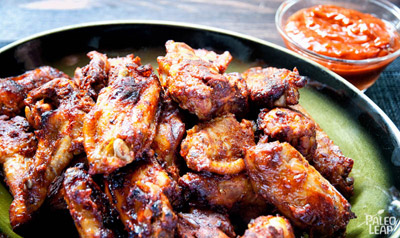 Healthy but delicious "game food" for the football fans: kick off the fall sports season in style with these spicy, savory wings.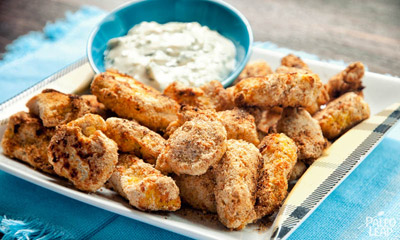 Chicken nuggets, minus the "pink slime" mystery meat, the rancid seed oils, and the flour: a delicious special-occasion lunch or party food.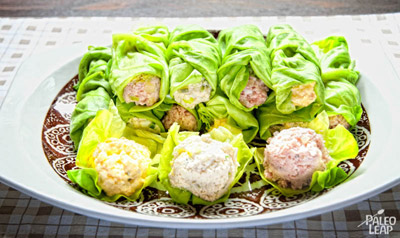 Who says party food has to be unhealthy? Do your guests a favor with this plate of delicious and nutritious rolled sandwiches.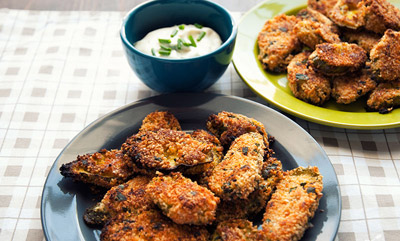 If you thought pickles were delicious on their own, you'll love this creative new way to cook them.

Discover a creative new use for pesto that shows off the color of the sauce in bite-sized stuffed mushrooms.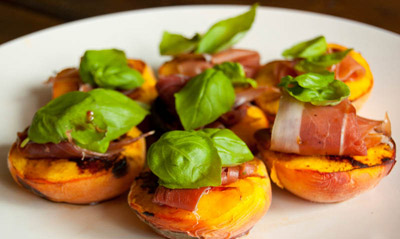 A sweet and savory recipe than can be enjoyed as a snack or as a side. Perfect when peaches are in season locally and are juicy and delicious.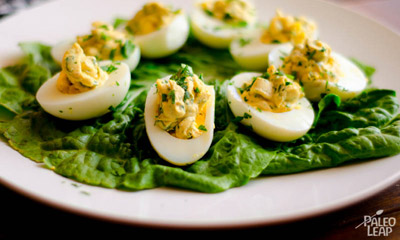 Deviled eggs with a twist. Here the garlic and parsley, among others, add a great touch to this classic and simple dish.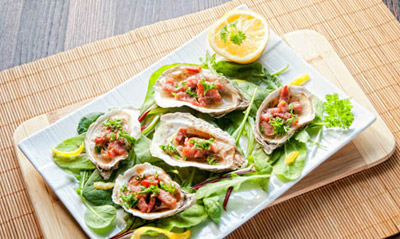 Enjoy some fresh oysters on the barbecue, Australian style! Perfect as a healthy Paleo appetizer.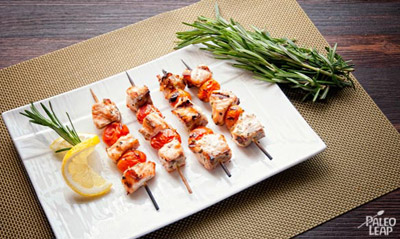 Juicy tomatoes skewered with salmon and grilled with herbs and olive oil. A great recipe to start the BBQ season.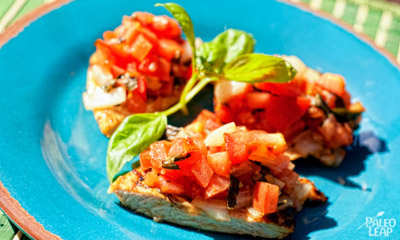 Bruschetta, served Paleo-style on thin slices of grilled chicken instead of bread.