Last week's article on oysters pointed out all their fabulous health benefits; now, we're back with a classic Australian recipe for enjoying these tasty morsels.
This would be a perfect appetizer, especially for a barbecue or another outdoor meal, but don't assume that you'll be able to whip it up in the 10 minutes before dinner starts!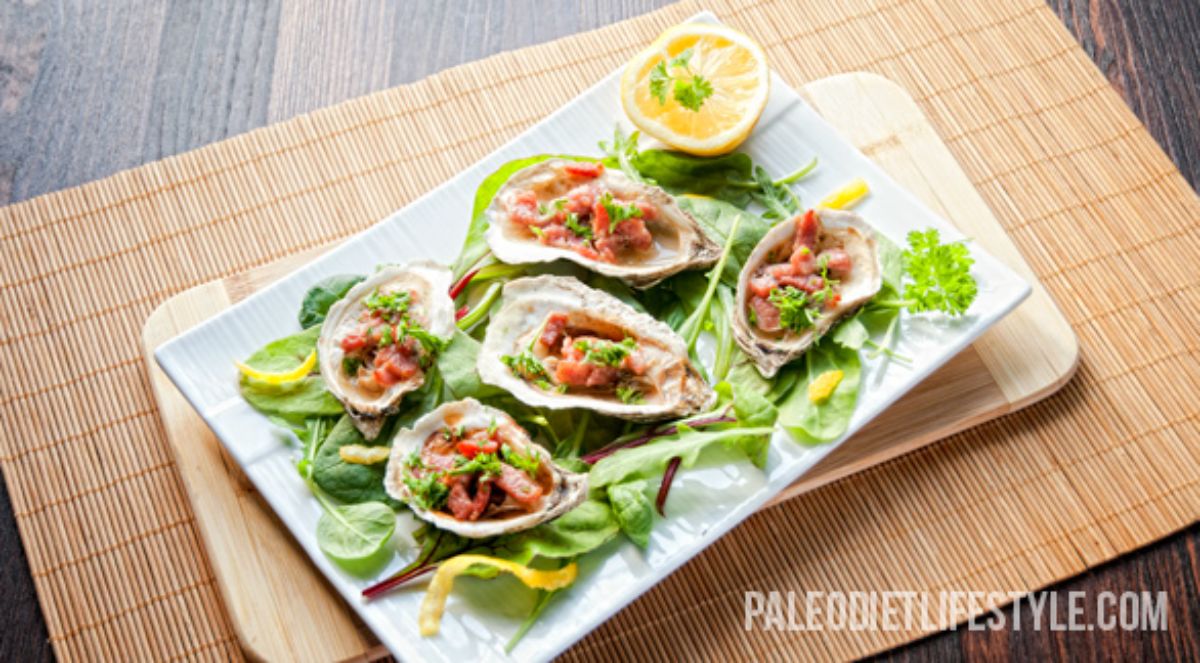 Oysters are simple to cook but hard to open up. How long this recipe takes to get on your table will really depend on how good you are at shucking them; first-time oyster chefs might want to enlist a more experienced friend to help.
Once you've pried your oysters apart, the hard work is done, and the fun part begins. Oysters Kilpatrick is roasted with bacon and Worcestershire sauce: savory, tangy, and delicious.
For the bacon, this is one of those rare Paleo recipes where you'll actually want to trim off the fat (save it to cook with). Alternatively, you could use Canadian bacon (back bacon), which is leaner, to begin with.
The Worcestershire sauce really has to be homemade if this isn't going to be a cheat meal. The bottles you can find at the store are usually full of nasty artificial sweeteners like high fructose corn syrup and sometimes all other kinds of chemicals as well.
Use our recipe to make your own; if you don't have the time or can't find the ingredients, the oysters are just as good without.
The recipe also calls for quite a bit of rock salt, but you won't actually be smothering your oysters in brine; the salt is just used to stabilize the oysters while they're cooking. Holding them upright like this makes sure that none of the juice spills out of the shell. Like the Worcestershire sauce, this is optional if you don't have any.
Oysters Kilpatrick Recipe
MAKES: 12 COOK: 10 min
Ingredients
12 oysters, shucked;
2 slices Canadian bacon (back bacon), shredded;
Worcestershire sauce to taste on each oyster; (optional)
1 tbsp. fresh parsley, minced;
3-4 lemon wedges to serve;
Freshly ground black pepper to taste;
Several handfuls of rock salt to stabilize the oysters; (optional)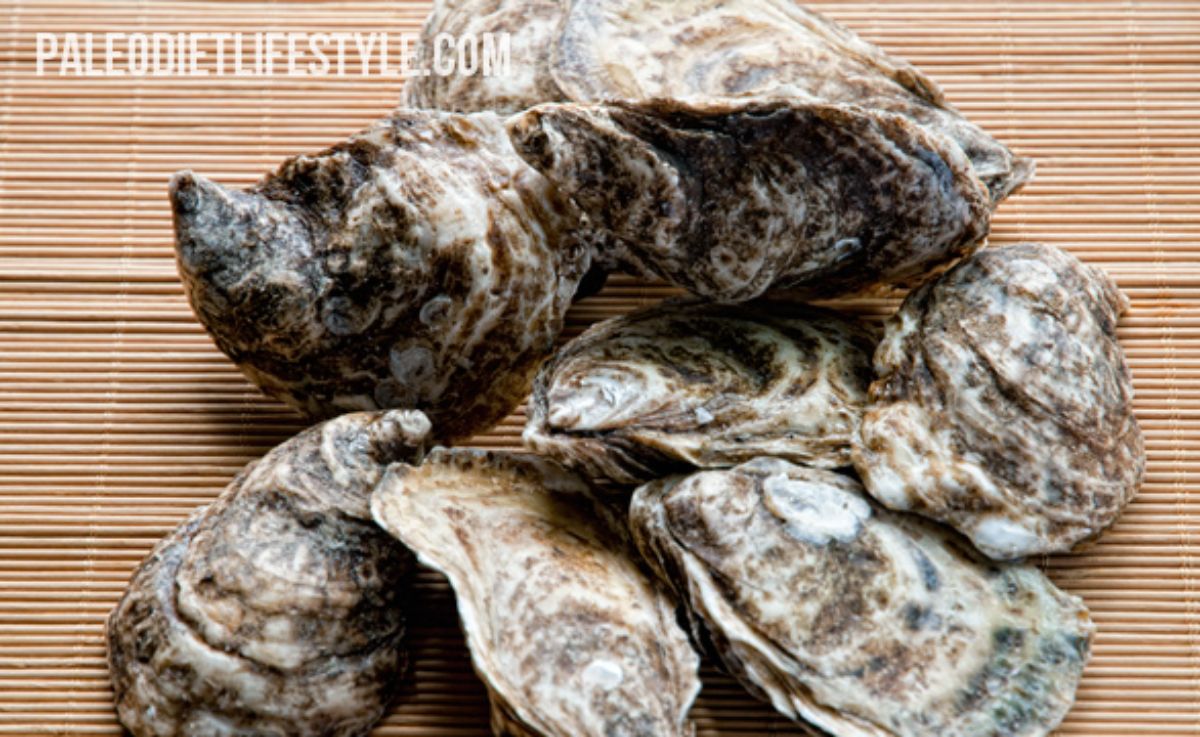 Preparation
Preheat a grill on medium-high heat.
Place a thick layer of rock salt on a baking tray, and place the oysters on top. (This is optional if you don't have enough rock salt; it's just there to stabilize the oysters and make sure you don't lose any juice or moisture)
Sprinkle a drop or two of Worcestershire sauce over each oyster.
Add the bacon bits to the oysters and place them on the grill for at least 10 minutes. (If you want to save some time, you can pre-cook the bacon)
Once the cooking is done, sprinkle with the fresh parsley and serve with lemon wedges.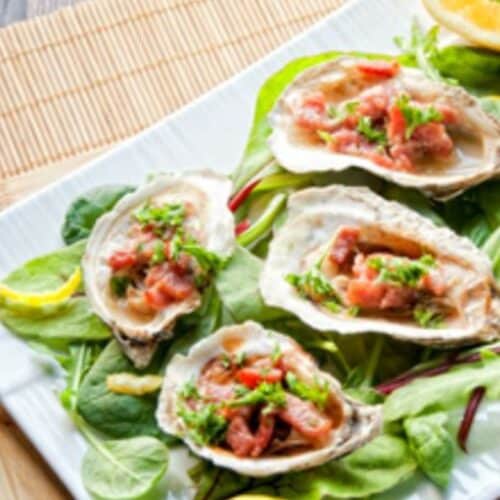 Oysters Kilpatrick Recipe
Enjoy some fresh oysters on the barbecue, Australian style! Perfect as a healthy Paleo appetizer.
Ingredients
12

oysters

shucked

2

slices

Canadian bacon

back bacon, shredded

Worcestershire sauce to taste on each oyster

optional

1

tbsp.

fresh parsley

minced

3-4

lemon wedges to serve

Freshly ground black pepper to taste

Several handfuls of rock salt to stabilize the oysters

optional
Instructions
Preheat a grill on medium-high heat.

Place a thick layer of rock salt on a baking tray, and place the oysters on top. (This is optional if you don't have enough rock salt it's just there to stabilize the oysters and make sure you don't lose any juice or moisture)

12 oysters,

Freshly ground black pepper to taste,

Several handfuls of rock salt to stabilize the oysters

Sprinkle a drop or two of Worcestershire sauce over each oyster.

Worcestershire sauce to taste on each oyster

Add the bacon bits to the oysters and place on the grill for at least 10 minutes. (If you want to save some time, you can pre-cook the bacon)

Once the cooking is done, sprinkle with the fresh parsley and serve with lemon wedges.

1 tbsp. fresh parsley,

3-4 lemon wedges to serve
Nutrition
Calories:
30
kcal
Carbohydrates:
2
g
Protein:
3
g
Fat:
1
g
Saturated Fat:
0.3
g
Polyunsaturated Fat:
0.1
g
Monounsaturated Fat:
0.5
g
Trans Fat:
0.003
g
Cholesterol:
9
mg
Sodium:
135
mg
Potassium:
95
mg
Fiber:
1
g
Sugar:
0.4
g
Vitamin A:
316
IU
Vitamin C:
12
mg
Calcium:
12
mg
Iron:
1
mg