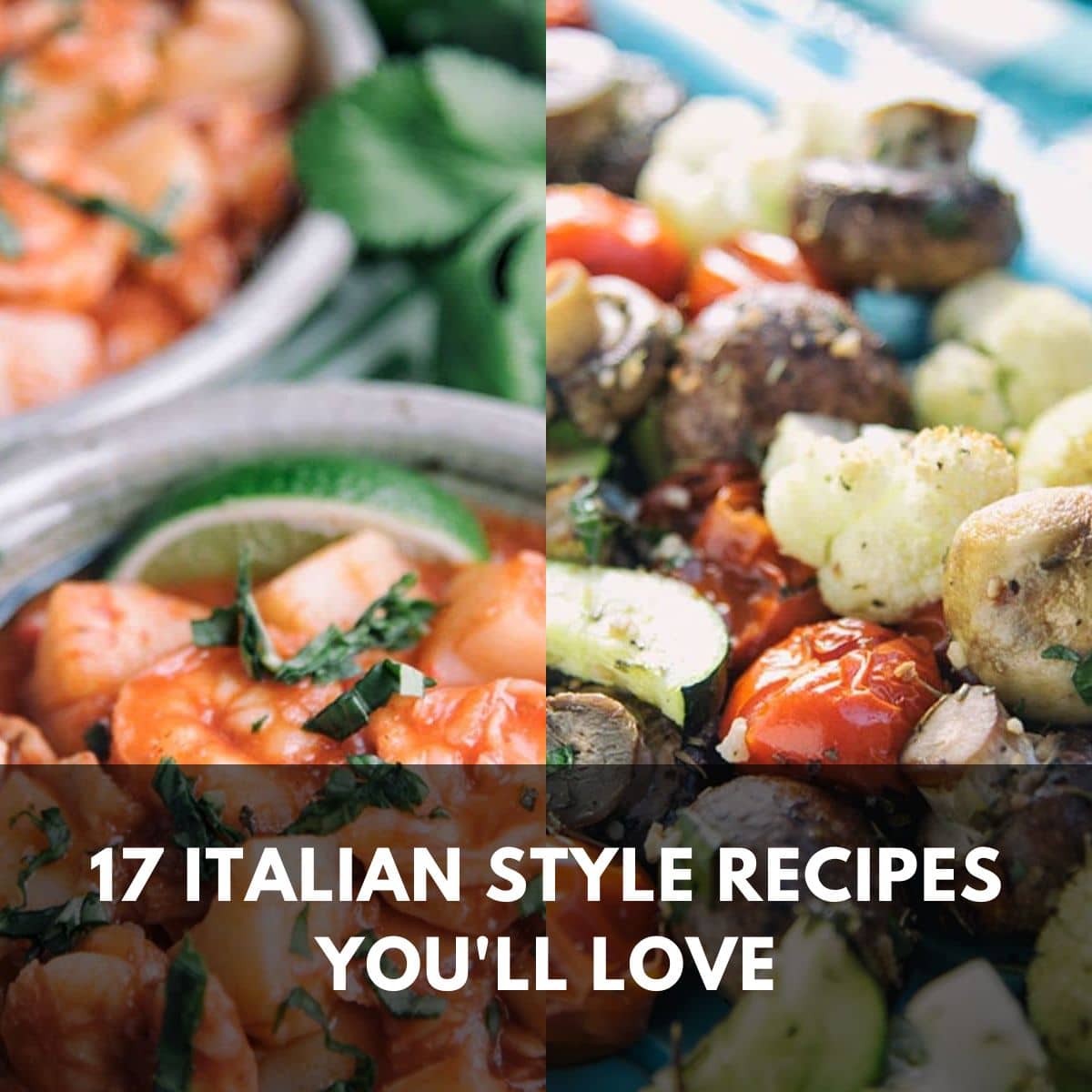 Italian cuisine is one of the most popular cuisines worldwide, with basic but tasty recipes that include fresh, high-quality ingredients.
If you follow a paleo lifestyle, you may wonder if you'll have to give up your favorite Italian meals. This list of 17 Italian-style recipes you'll love are also paleo-approved, so you can continue to enjoy traditional Italian dishes and flavors.
Hungry yet? Let's dig in.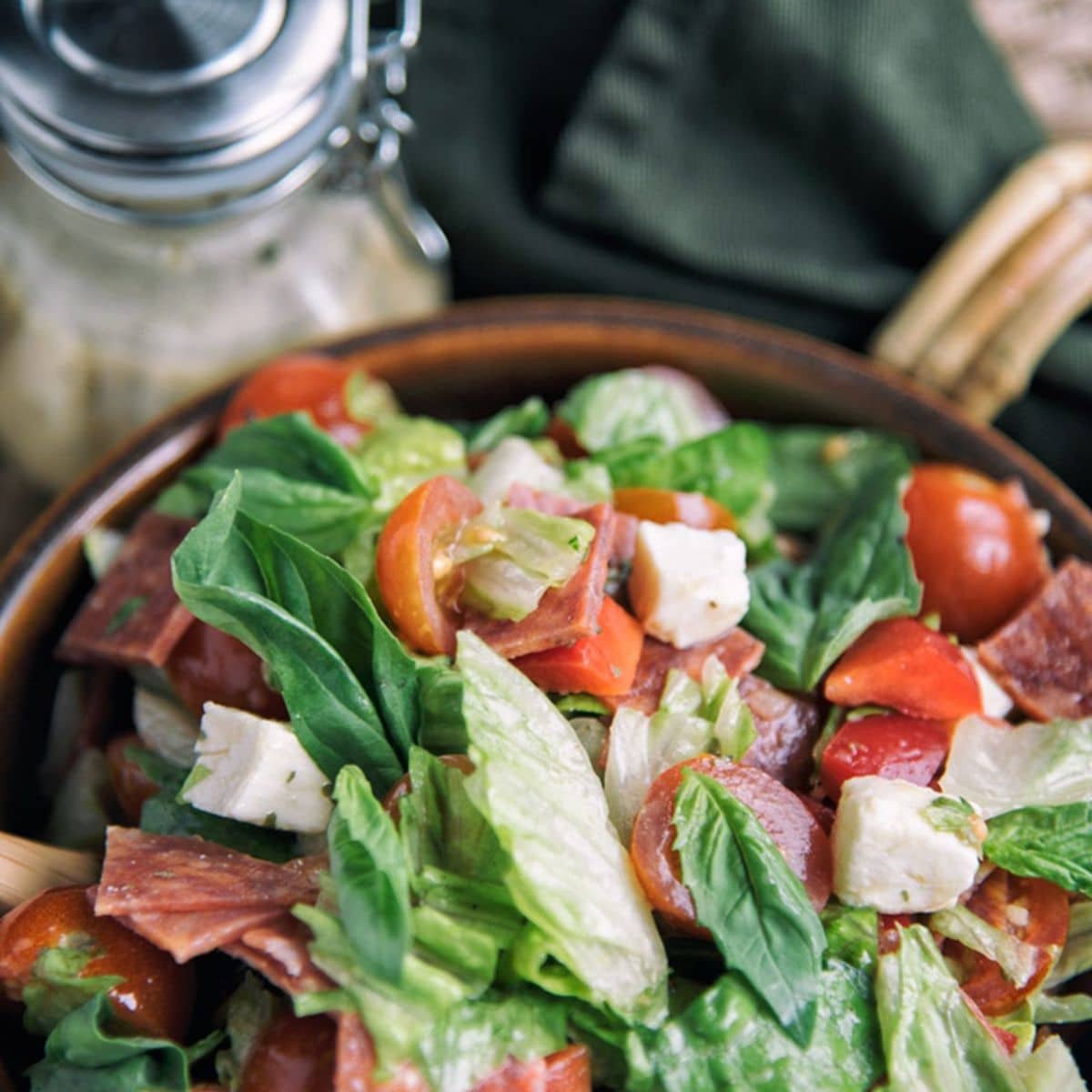 Italian Chopped Salad is a light and filling salad packed with fresh vegetables, including lettuce, tomatoes, cucumbers, and peppers. It is topped with almond cheese and cured meats like pepperoni or salami.
The addition of cured meats and cheese combined with a flavorful Italian dressing prepared with olive oil, vinegar, and herbs, makes this salad both filling and delicious. Serve this as your main course or even as a side.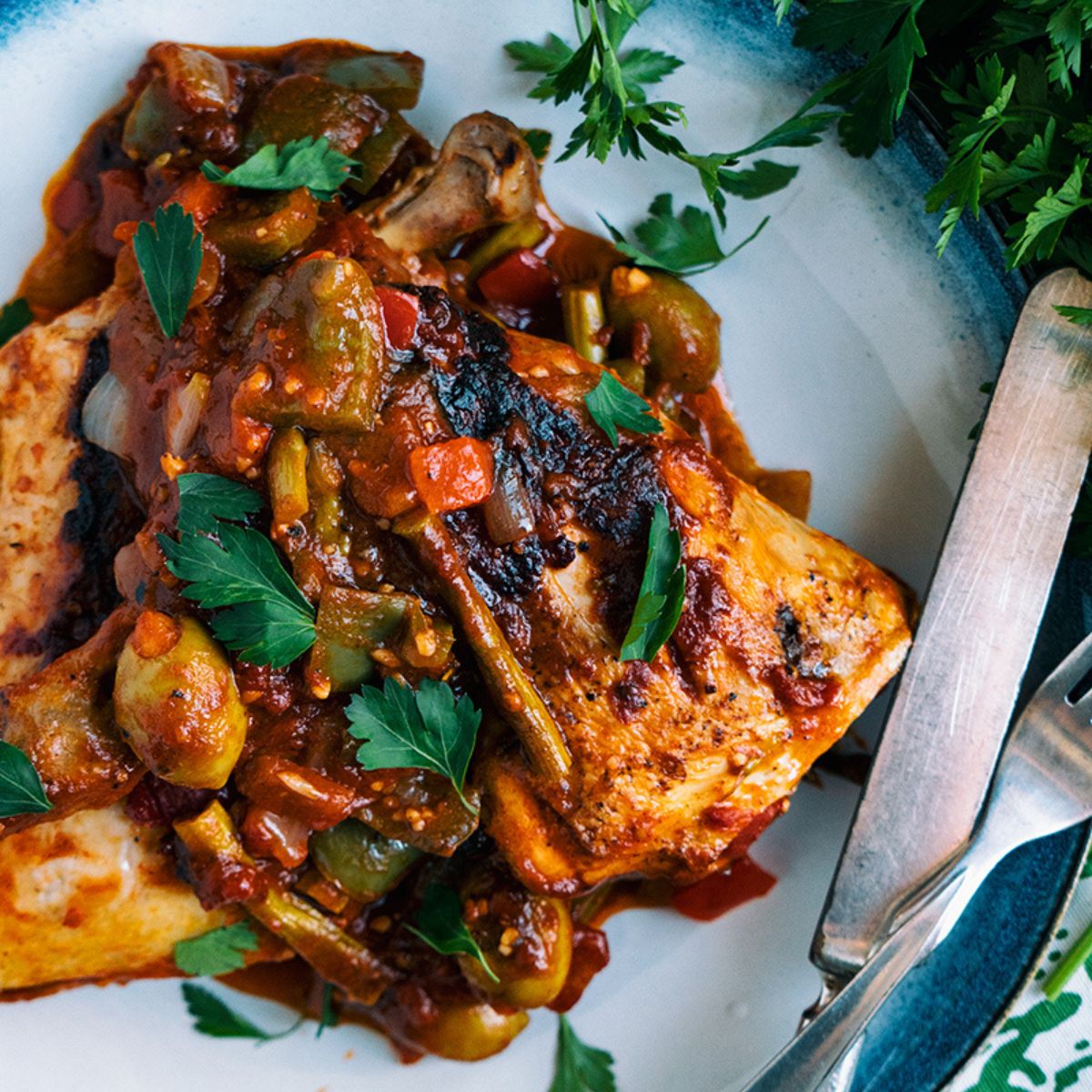 The Italian Chicken Skillet recipe mixes delicate chicken with a range of Italian herbs and spices to create a delightful and savory dinner. The use of fresh vegetables like tomatoes, garlic, asparagus, and herbs like basil and parsley give loads of flavor to the meal.
Cooking the meal on a skillet helps to lock in the flavors and achieve a moist and tender chicken. Enjoy this meal as it is, or serve it with a side of vegetables or salad.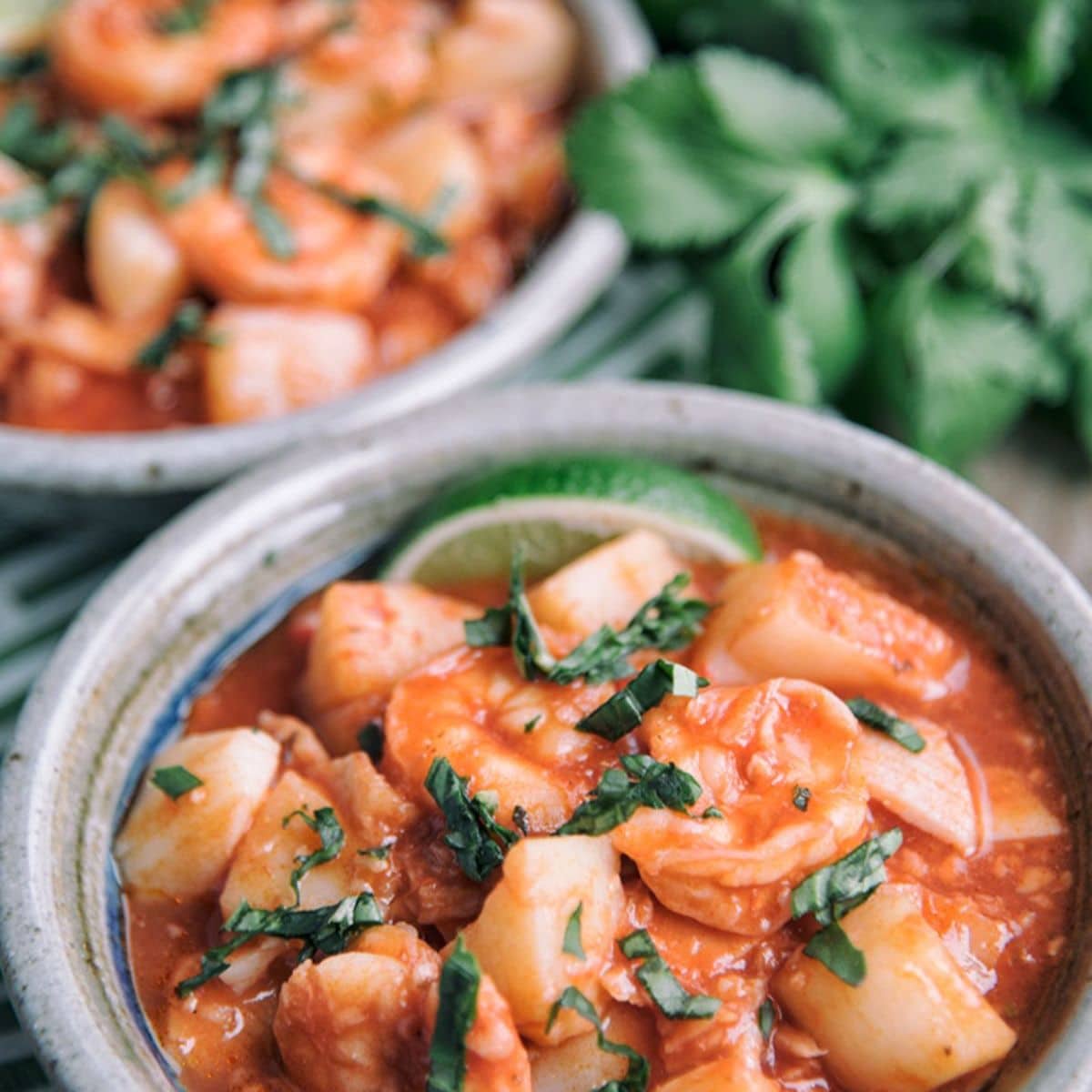 Seafood lovers will rejoice over this versatile meal that's packed with protein. The Italian-Style Fish Bowls recipe is a light and tasty dish using mixed seafood, including calamari, shrimp, clams, cod, haddock, and scallops cooked with Italian herbs and spices.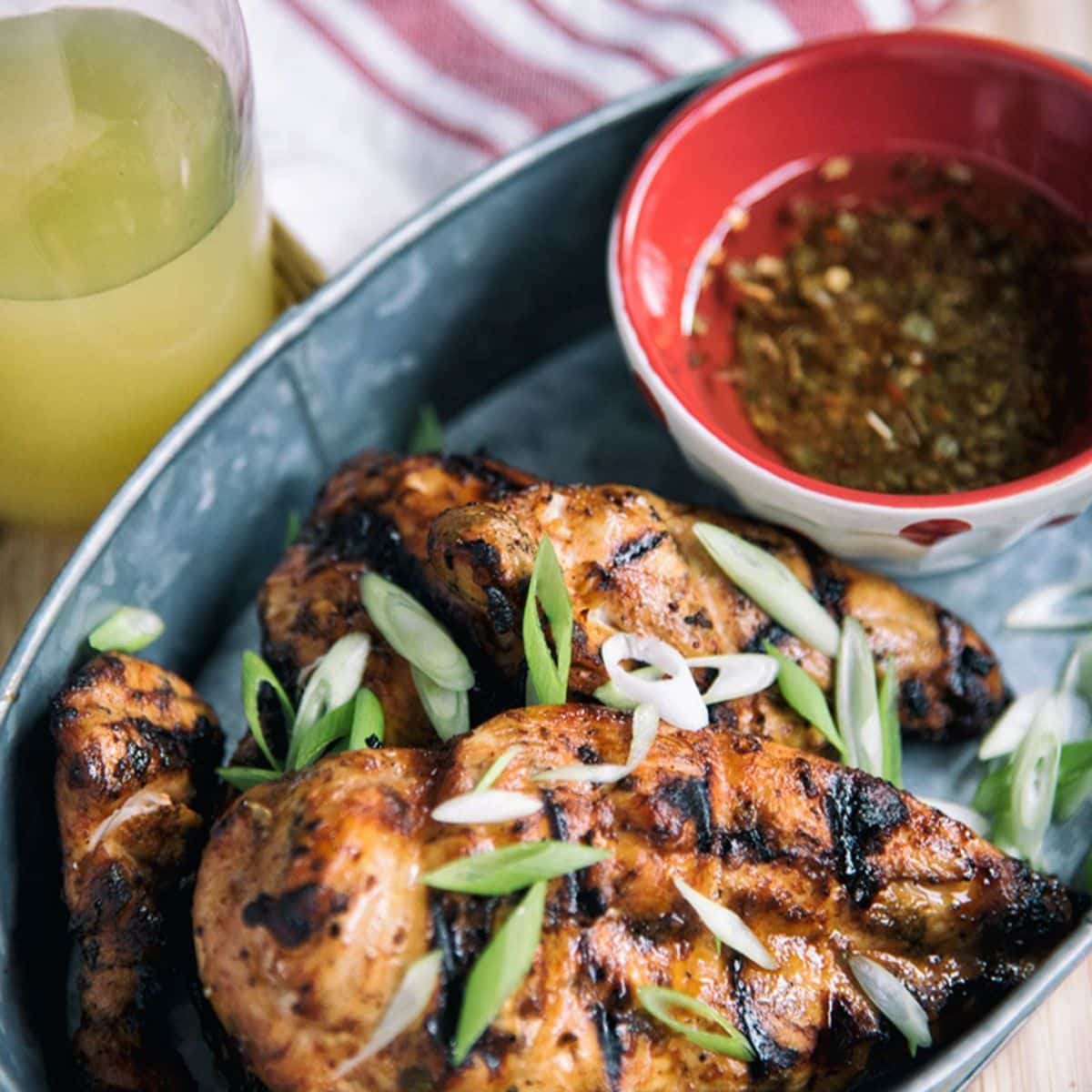 The Spicy Grilled Italian Chicken recipe offers delicate chicken marinated in a spicy combination of Italian spices and aromatic herbs before being grilled to perfection. The BBQ sauce adds depth to the dish, making it a good choice for individuals who prefer spicy cuisine.
This meal is a great choice for picnics and outdoor parties with its nod to traditional barbeque flavors.
This Cod with Italian Style Salsa recipe includes delicate cod fish topped with spicy Italian-style salsa and features fresh and colorful ingredients, like tomatoes, olives, and lime. You can bake or pan-sear the cod, resulting in a delicate and flaky texture that complements the fiery salsa nicely.
If you're not a fan of cod, you can swap the fish for another white meat. This meal is prepped and served in under 20 minutes, making it a light, healthy, and time-saving choice for lunch or dinner.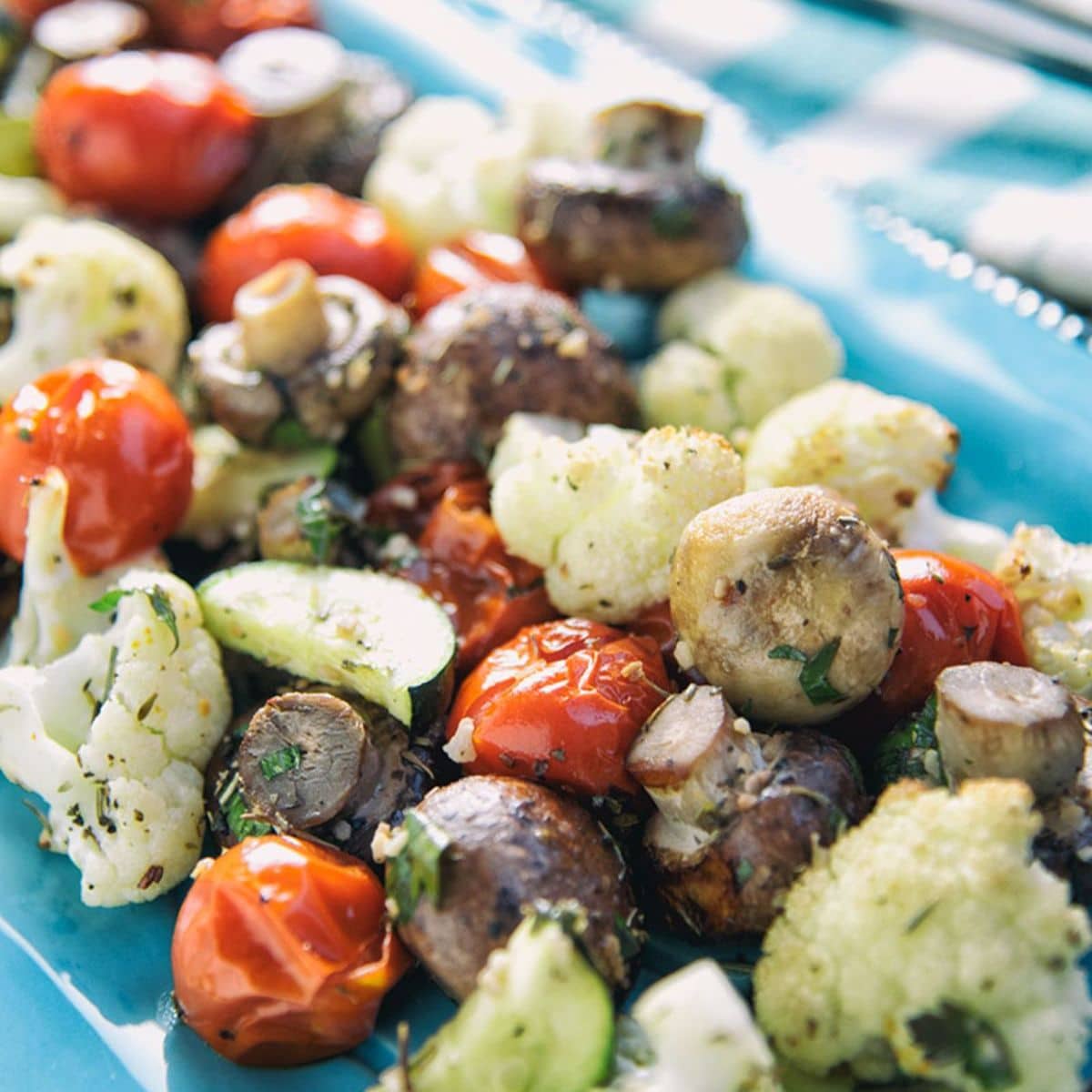 The veggies in the Italian-Style Roasted Vegetable Medley include mushrooms, zucchini, cauliflower, and cherry tomatoes, which you'll slice and toss with olive oil and herbs before roasting in the oven.
The result is a savory and fragrant vegetable mix that is crisp on the exterior and delicate on the inside.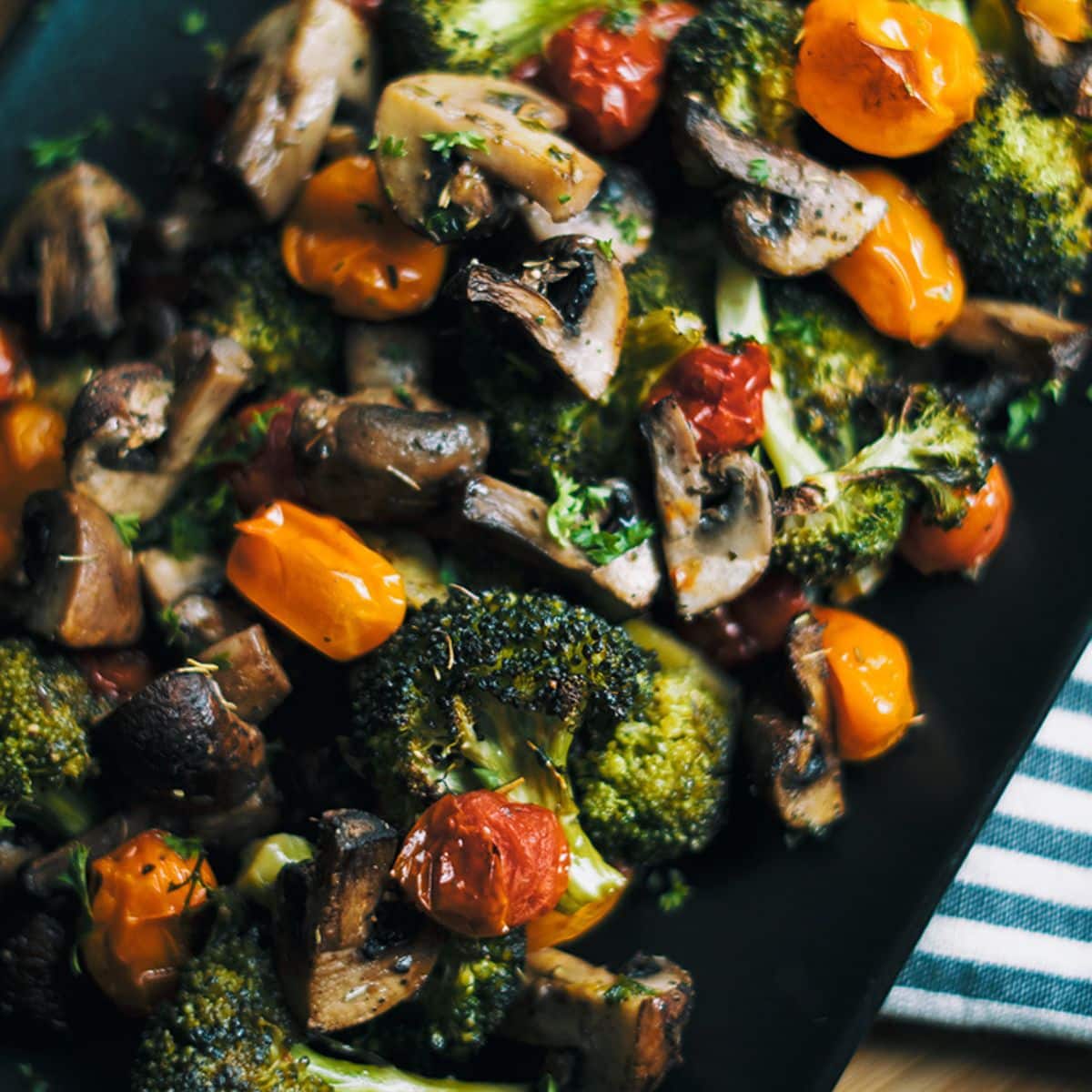 This Roasted Veggies with Italian Herbs dish consists of fresh vegetables, including broccoli, cremini mushrooms, and grape tomatoes. It is often seasoned with basil, oregano, parsley, garlic, and rosemary and drizzled with olive oil.
This simple, one-pan meal requires only 20 minutes of prep time and 25 minutes to cook, making it an excellent choice for a weekday meal with minimum cleanup.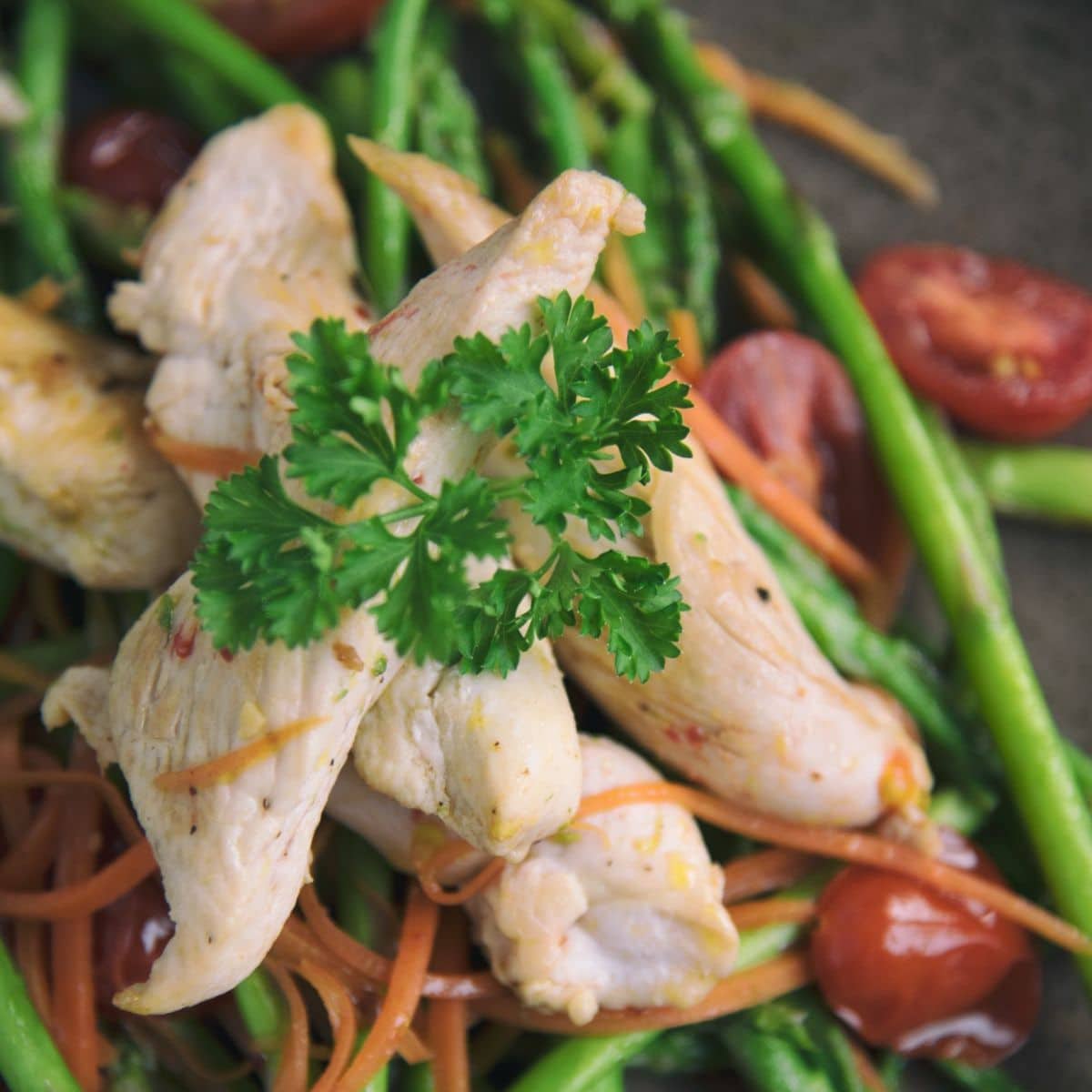 Chicken and asparagus with Italian dressing is a tasty meal made with delicate chicken breast, fresh asparagus, carrots, grape tomatoes, and a zesty Italian dressing.
The garlic, red pepper flakes, and oregano seasoning give s burst of flavor when grilling or pan-cooking the chicken. Serve it with a side salad, and you have a meal that's sure to please.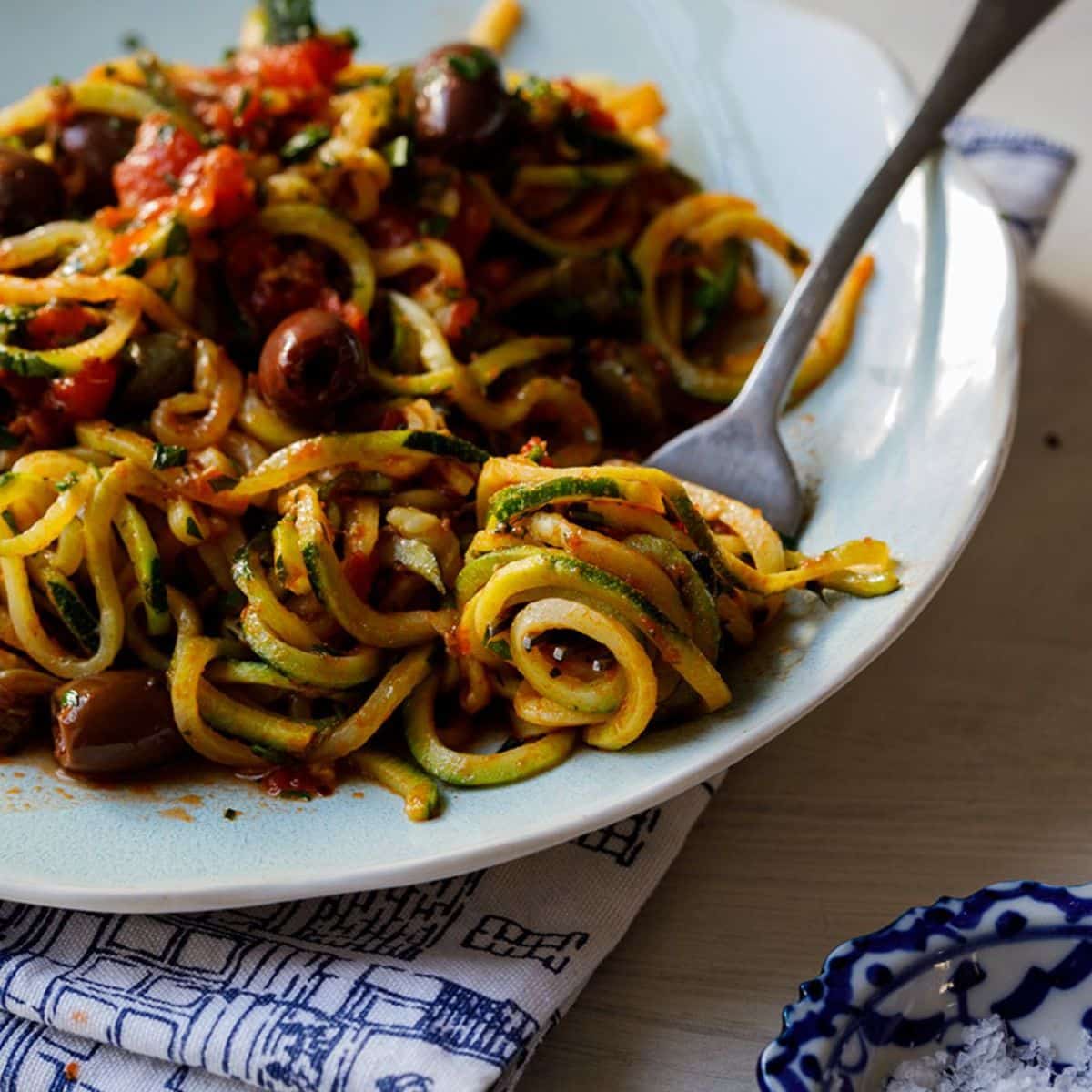 If you're a fan of zoodles (zucchini noodles), then this next recipe is for you. To create the puttanesca sauce for this recipe, you'll want to cook tomatoes, olives, capers, garlic, red pepper flakes, and anchovy filets until it becomes thick and delicious.
You can serve this healthy and flavorful recipe as a filling, paleo-friendly main course.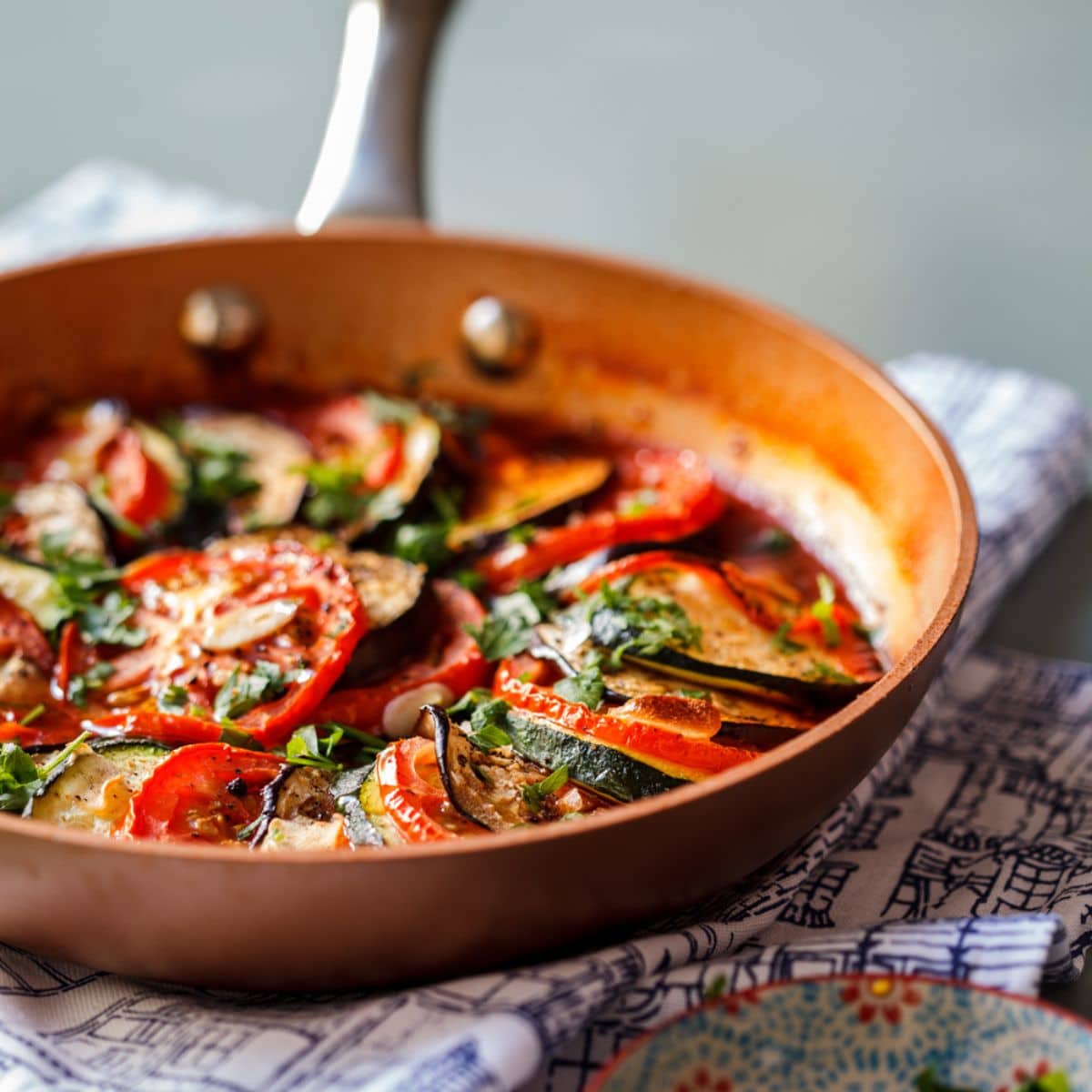 Eggplant, Zucchini, and Tomato Bake is a substantial meal made with layers of roasted or grilled eggplant, zucchini, and tomatoes. The diversity of herbs and spices adds to the taste, and this vegetarian main entrée pairs well with a green salad.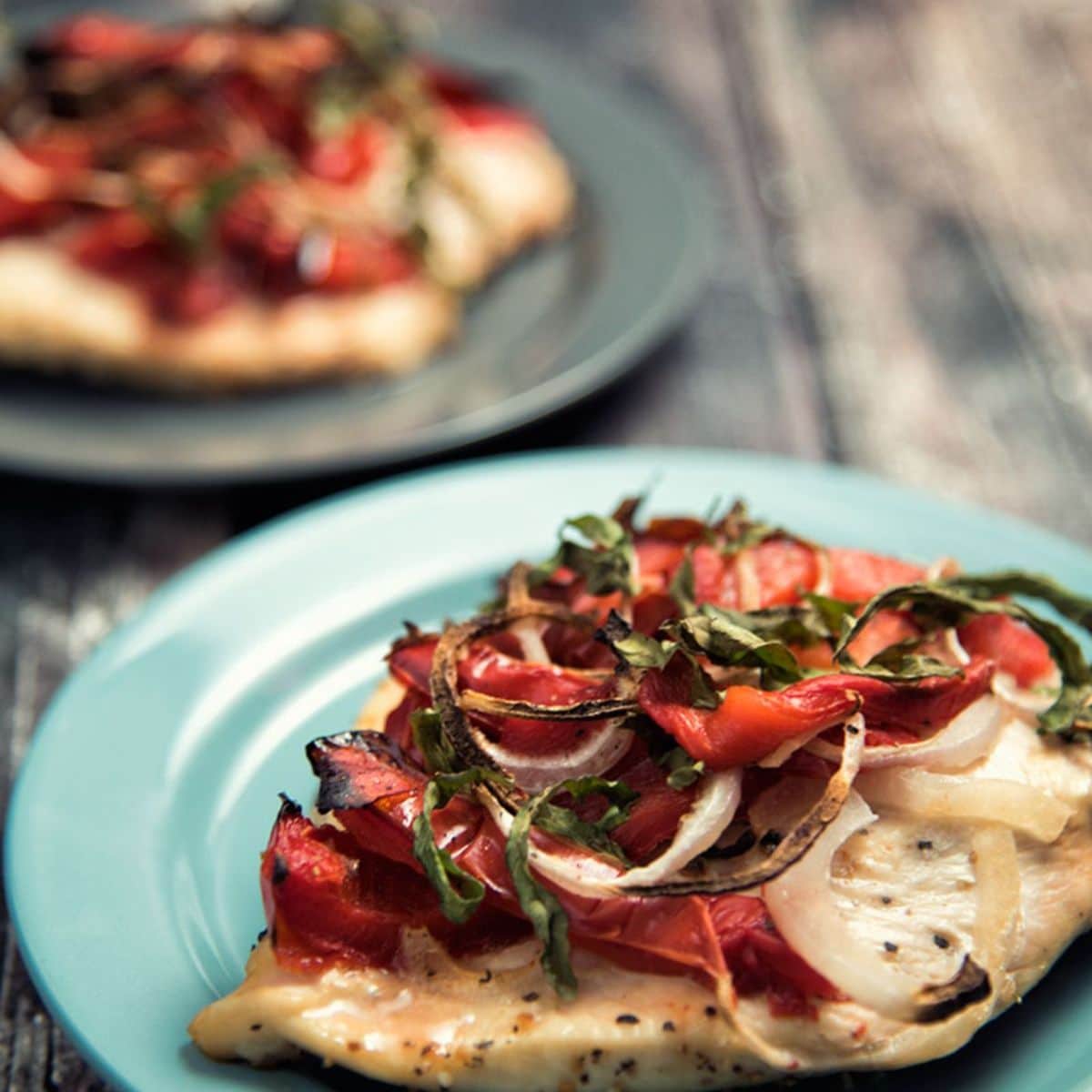 Roasted Pepper and Basil Chicken is a tasty and fragrant dish consisting of chicken breasts seasoned with herbs and spices such as basil, onion, roasted red pepper, black pepper, and Italian seasoning.
This main course pairs well with roasted vegetables or a salad and is a nutritious way to add flavor and diversity to your meals.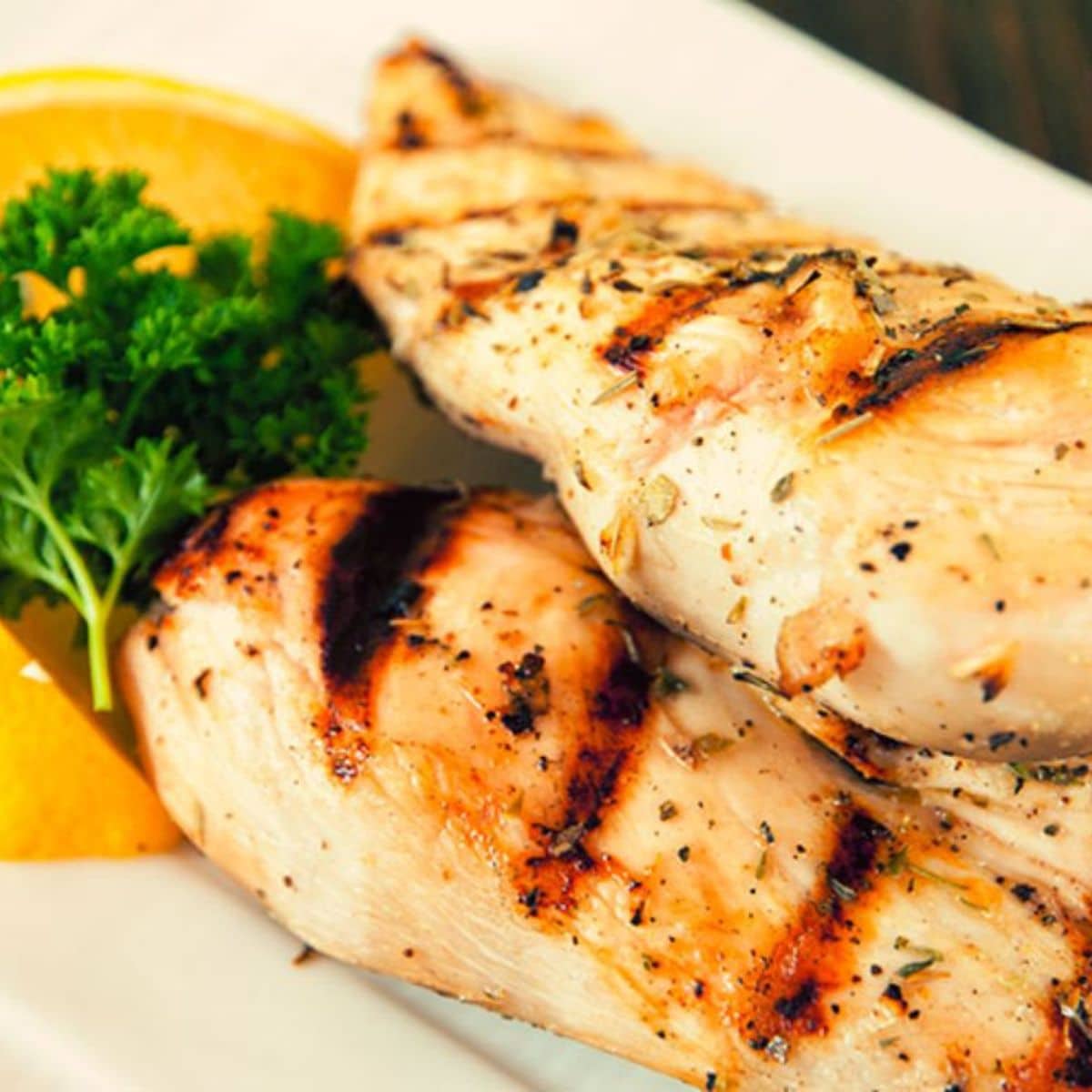 Easy Summer Chicken is a light, delicious dish with chicken breasts marinated in lemon, onion powder, Italian seasoning, and garlic. You can bake or grill the chicken and serve it with fresh summer vegetables, like cherry tomatoes, cucumbers, and bell peppers.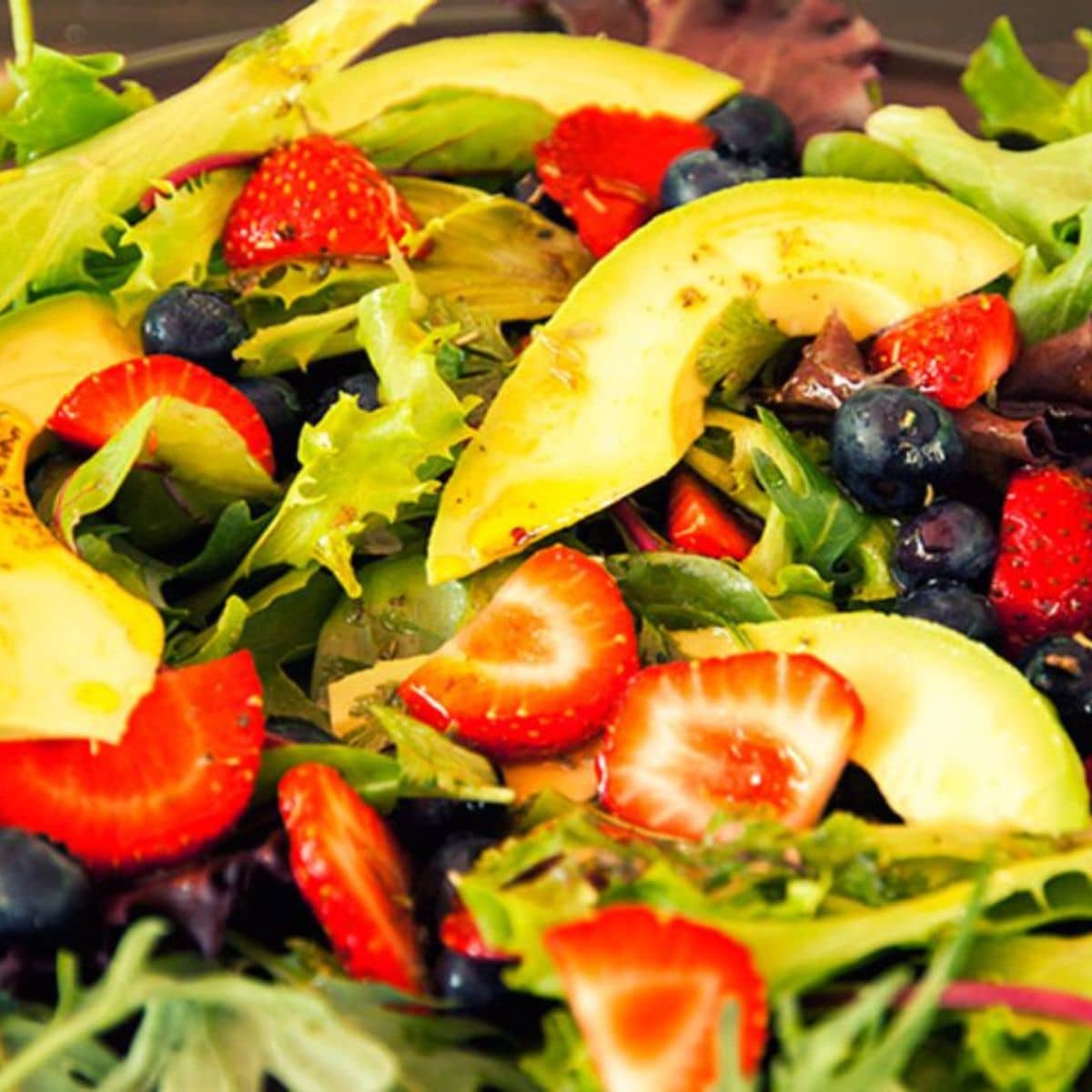 Fresh Summer Salad is a light, refreshing dish featuring seasonal fruits and vegetables, including lettuce, cucumbers, tomatoes, strawberries, avocados, and blueberries. Its dressing is made with olive oil, honey, Italian spice, cilantro, and black pepper.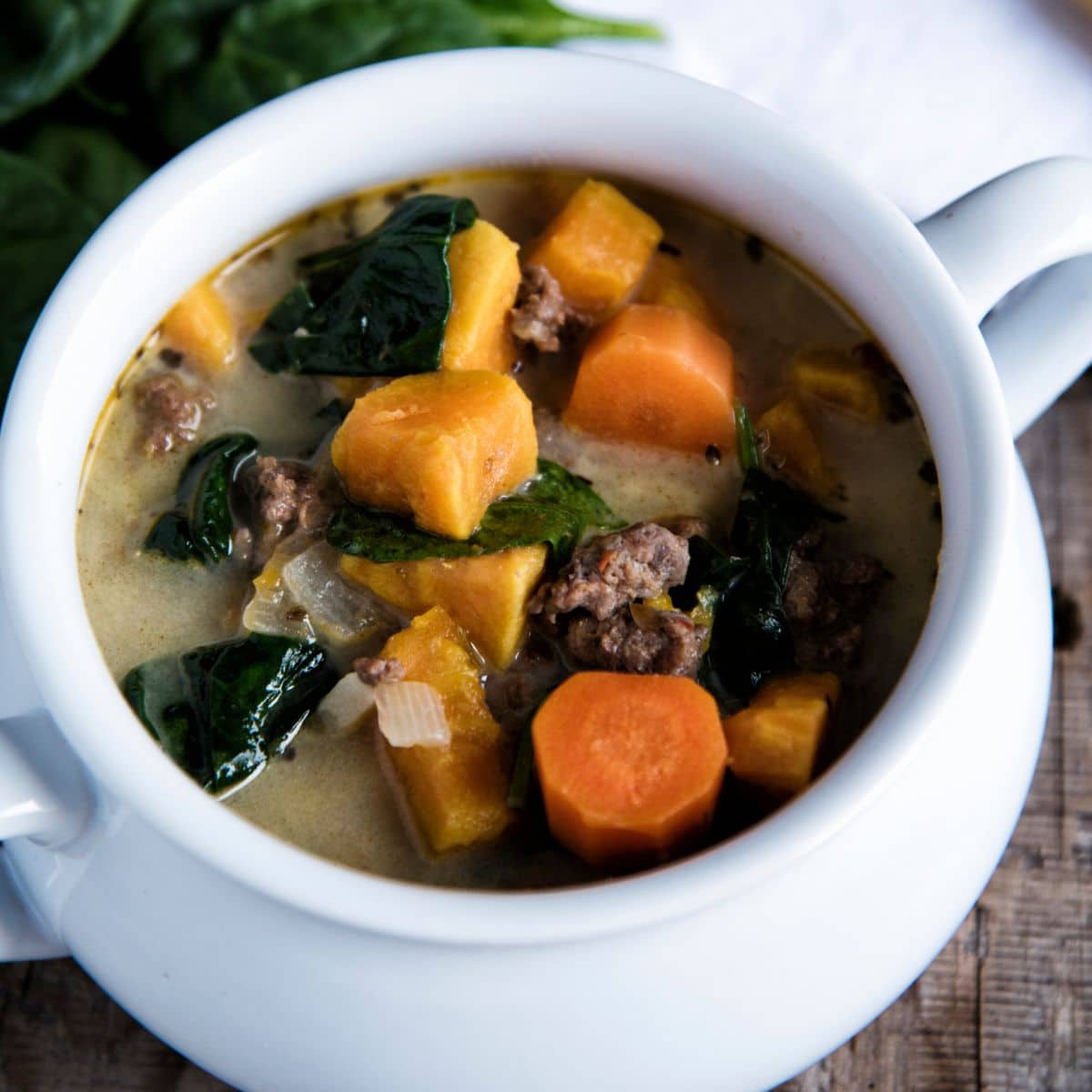 Sausage and Spinach Soup is a satisfying and warming dish made with fragrant Italian sausage, spinach, carrots, and sweet potatoes in a thick, creamy broth. The soup is seasoned with garlic, onion, oregano, and basil and finished with coconut cream for extra richness.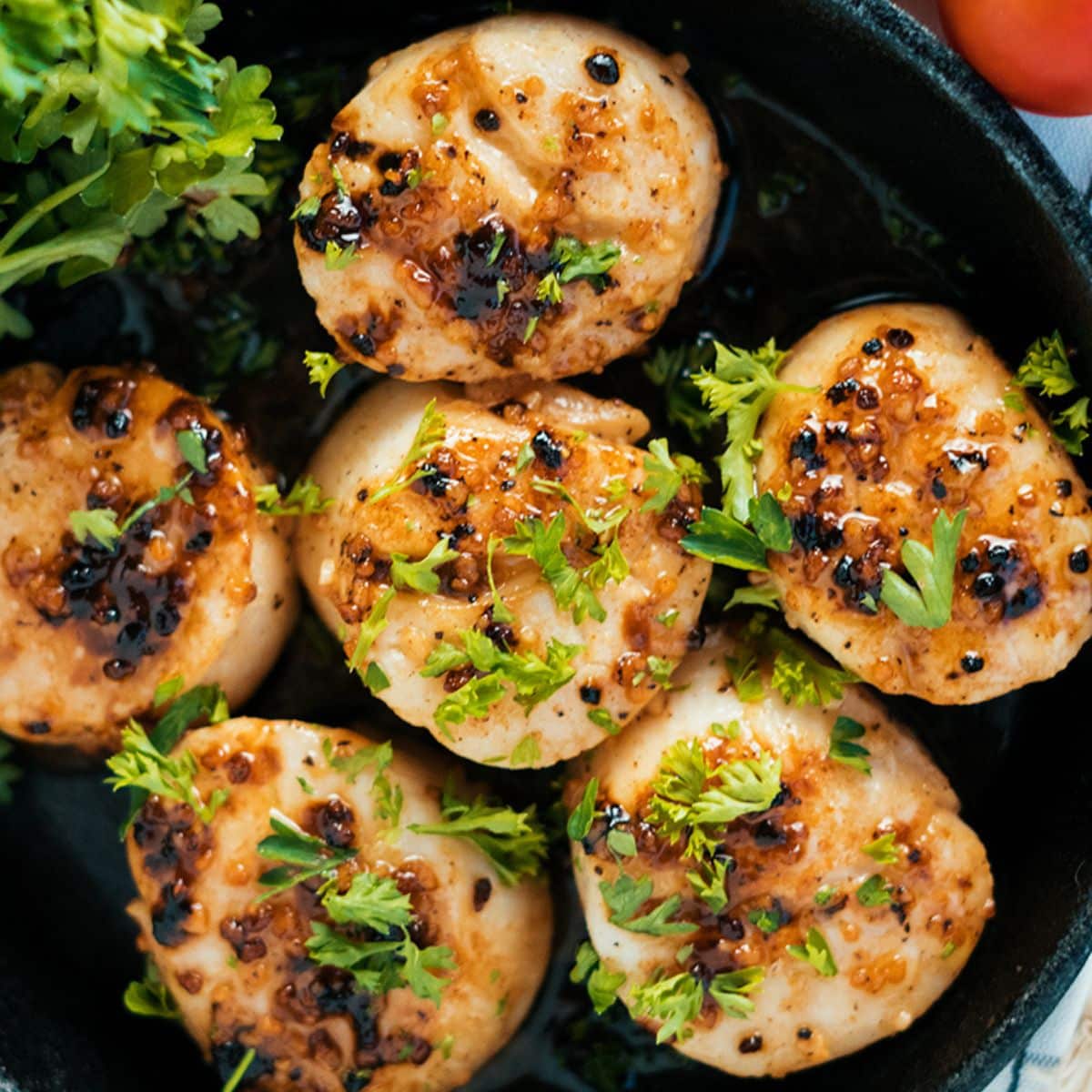 Tender scallops are seasoned with fresh parsley, garlic, paprika, and lemon juice in this simple yet exquisite meal. You'll need to sear the scallops on a heated skillet until golden brown and crispy on the outside and soft and juicy on the inside.
This meal is packed with protein and nutrients, making it an excellent appetizer or main dish for a special occasion or a romantic meal. It's also an excellent choice for seafood fans seeking a quick and easy dinner full of flavor.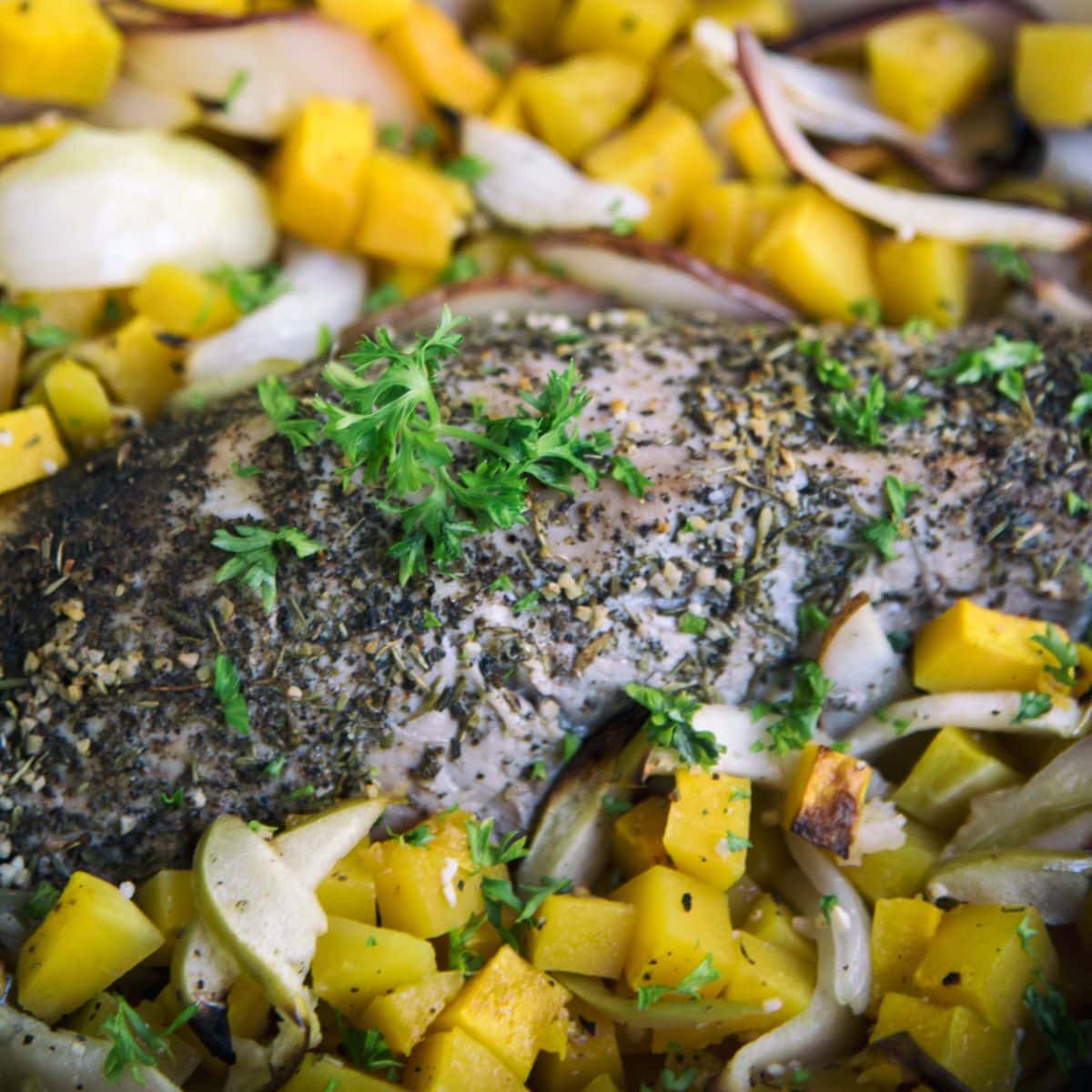 This Roasted Pork with Squash and Apples recipe uses tenderloin pork to create a tasty and healthy meal. Season the tenderloin with onion, garlic, black pepper, and Italian seasoning before it goes to the grill with the sweet and savory butternut squash, pears, and apples.
This meal will quickly become a seasonal fall favorite with its classic combination of pork, squash, and apples. Best of all? It's ready in under one hour.
These Sausage-Stuffed Jalapeños peppers are hollowed out and stuffed with Italian sausage and other ingredients, such as onion, almond flour, egg, and dried oregano. You'll need to cook the mixture before stuffing the peppers, but you'll have a popular Tex-Mex cuisine that you can serve as an appetizer or healthy snack.
Conclusion
If you follow a paleo lifestyle, rest assured you won't need to give up the Italian meals and flavors you love. This list of 17 paleo-friendly Italian-style recipes has everything from spicy sausage to cod and even the Italian chicken we all know and love, so you can enjoy Italy's flavors without compromising your dietary needs.