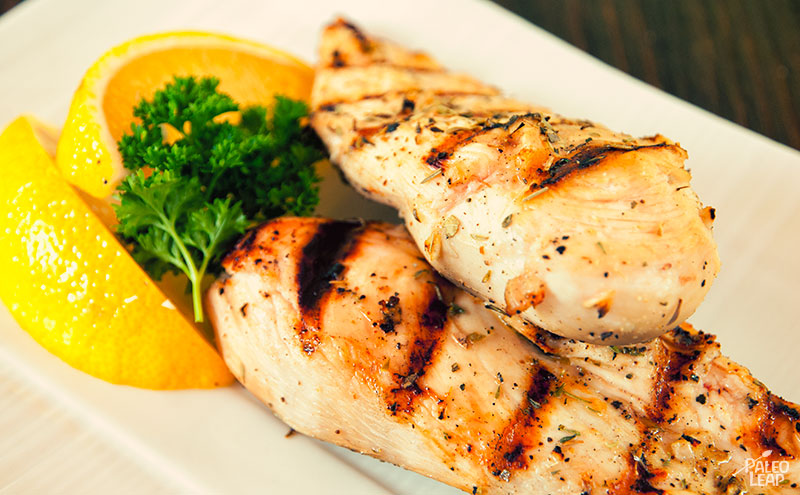 Need a fast and delicious protein to go with all the summer produce coming out of the garden this time of year? Try this recipe for ultra-quick grilled chicken breasts, marinated in a quick Italian seasoning mix before you toss them on the rack. They'll go well with almost any side – and if you want a special flavor, you could easily just add a quick shake of something else to the spice mix. Try them with a fresh coleslaw to stay with the summer theme, or just run out into the garden and pick whatever looks tasty!
For anyone living alone, this is also the perfect recipe to make in bulk and refrigerate for the rest of the week or freeze for later in the month. Then instead of being tempted by delivery, you have an easy meal almost ready for you. Just pull out a breast or two to chop up over salad greens or use in another recipe like chicken vegetable soup (especially good when the weather gets colder).
When you're cooking anything as lean as chicken breasts, make sure to watch the grill like a hawk to make sure you aren't overcooking: the marinade will help, but even marinating can't work miracles. When they're done, they should be just beginning to brown on the outside and not-quite-pink in the center, ready to add some easy protein to any meal that needs it.
Simple Summer Chicken Recipe

SERVES: 4

PREP: 30 min.

COOK: 45 min.
Values are per portion. These are for information only & are not meant to be exact calculations.
Ingredients
4 skinless, boneless chicken breasts;
1/2 cup lemon juice;
½ tsp. onion powder;
2 tsp. Italian seasoning;
2 garlic cloves, minced;
Sea salt and freshly ground black pepper;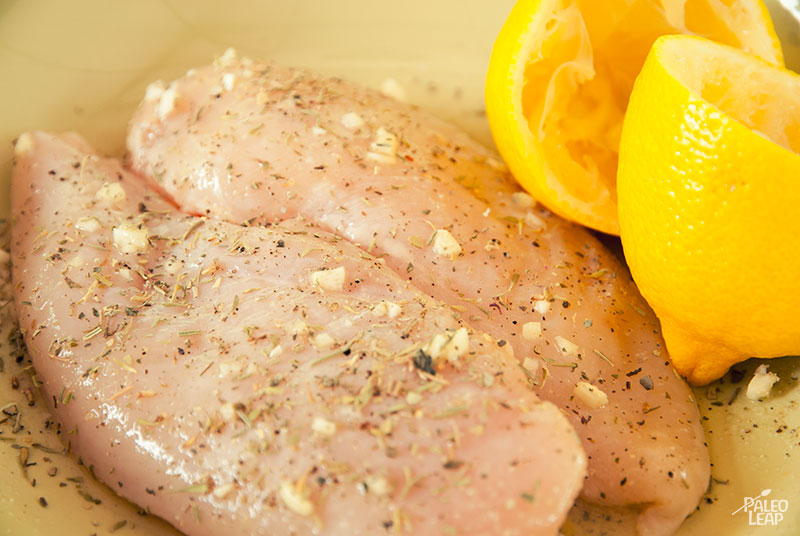 Preparation
Preheat your grill to a medium-high heat.
Place the chicken in a marinating container (glass or ceramic; not metal) and drizzle with the lemon juice, onion powder, Italian seasoning, garlic, and season each breast to taste.
Let the chicken marinate for 20 minutes.
Cook on the prepared grill for 10 to 15 minutes per side, or until cooked through.
Serve warm with extra lemon wedges.