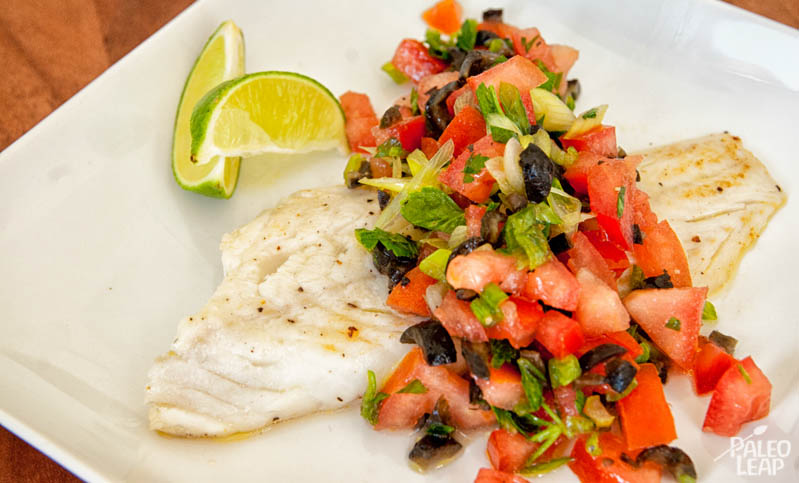 After the asparagus bonanza of late spring, summertime is tomato season, the perfect time to enjoy this delicious and refreshing "vegetable" (technically a fruit) straight from the field, with no freezer trucks or months of storage between you and the vine. Here's a quick and classic dinner recipe for appreciating the tomato bounty in style, with a chunky fresh salsa spooned over pan-fried cod.
One of the most important secrets to making this dish a success comes before you even lay hands on a knife or a pan: keep the tomatoes out of the refrigerator. Tomatoes are fragile and temperatures below 45° F (almost all refrigerators) will injure the delicate flesh and make them mushy and tasteless. Refrigeration damage is why grocery-store tomatoes are so disappointing in the winter, so don't re-create it when you could be feasting on the un-refrigerated flavor!
The cod in this dish can easily be replaced with any other white fish. In fact, the salsa is so versatile that you might want to experiment with other kinds of meat entirely – it would also go well over chicken breast or shrimp. Or just try it plain as a snack: with the olives and the oil adding a little fat to the mix, it's a healthy and refreshing alternative to crackers or cookies.
Cod With Italian Style Salsa Recipe

SERVES: 4

PREP: 10 min.

COOK: 5 min.

Values are per portion. These are for information only & are not meant to be exact calculations.
Ingredients
4 cod fillets (or any other white fish);
2-4 tbsp. olive oil;
Sea salt and freshly ground black pepper to taste;
2 limes, quartered; (optional)
Ingredients for the salsa
4 plum tomatoes, chopped;
2 green onions, thinly sliced;
12 black olives, pitted and chopped;
2 garlic cloves, minced;
2 tbsp. fresh parsley; chopped;
1 tbsp. extra-virgin olive oil;
1 tbsp. balsamic vinegar;
Sea salt and freshly ground black pepper to taste;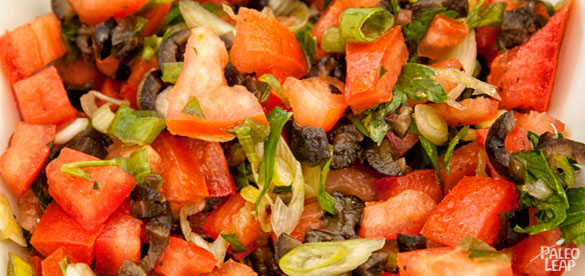 Preparation
In a bowl, combine all the ingredients for the salsa, and season to taste with salt and pepper. Cover and chill until ready to serve.
Fry the cod fillets in the hot olive oil over a medium-high heat for 2 to 3 minutes on each side, or until the fish easily breaks with a fork.
Place one fillet on each plate. Top with the salsa, and serve with a slice of lime.