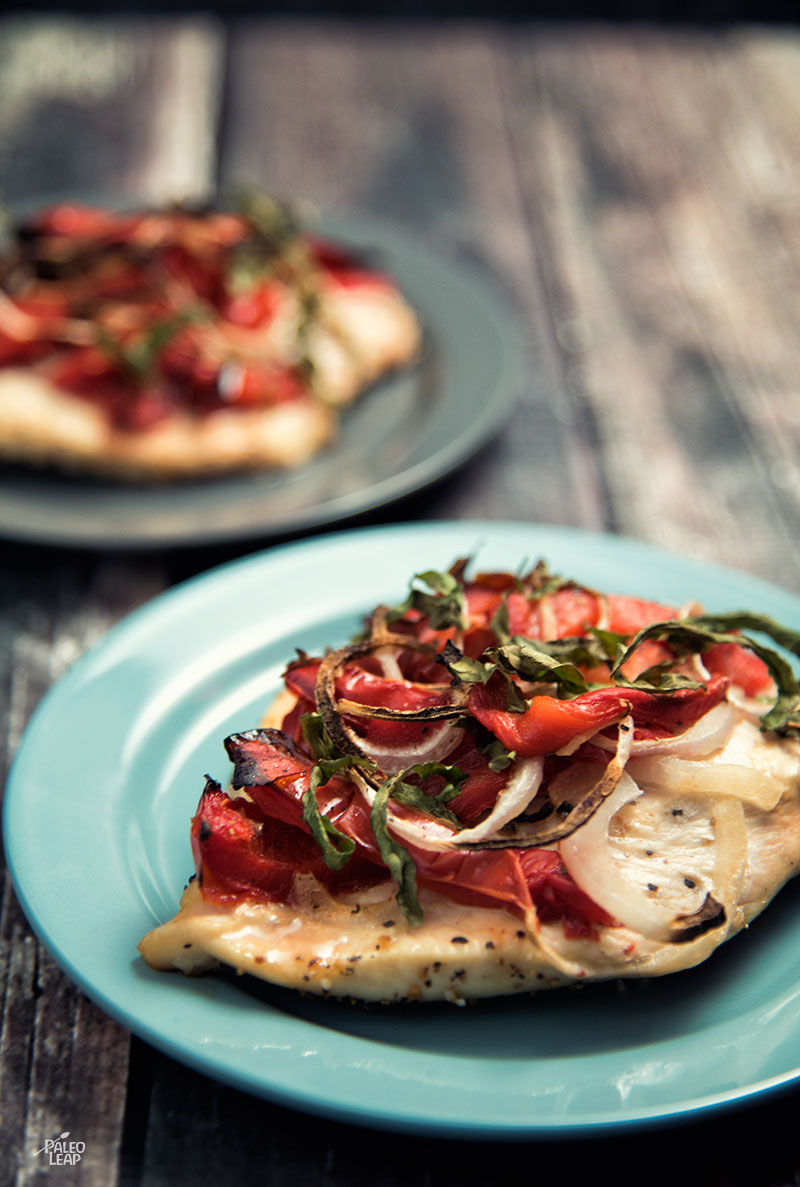 Roasted red peppers aren't just for salsa! Use them as a topping for butterflied chicken breasts in this Italian-inspired recipe – it's almost like making personal pizzas, using the meat as a "crust." Fresh herbs and Italian seasoning top it off with some extra flavor for a delicious and easy meal in conveniently person-sized servings. Want just one or two? Just adjust the number of chicken breasts and do everything else exactly the same way.
Butterflying sounds pretty complicated, but it's not actually intimidating at all; here's a video showing you how it works. The basic concept is just to make the chicken breast wider and thinner, so it has more surface area to top with delicious roasted peppers and herbs.
Skinless chicken breasts by themselves don't have any fat in them, so to make this into a complete meal you'll need some healthy fats – what about a big leafy salad with lots of olive oil in the dressing? Toss some fresh tomatoes on it to keep the Italian theme, and you'll be all set for a quick and delicious meal.
Roasted Red Pepper And Basil Chicken Recipe

SERVES: 4

PREP: 15 min.

COOK: 45 min.
Values are per portion. These are for information only & are not meant to be exact calculations.
Ingredients
4 boneless skinless chicken breasts, butterflied
2 roasted red peppers, sliced into 1-inch pieces
1 red onion, sliced
1 bunch of fresh basil, sliced
1 tbsp. Italian seasoning
Sea salt and freshly ground black pepper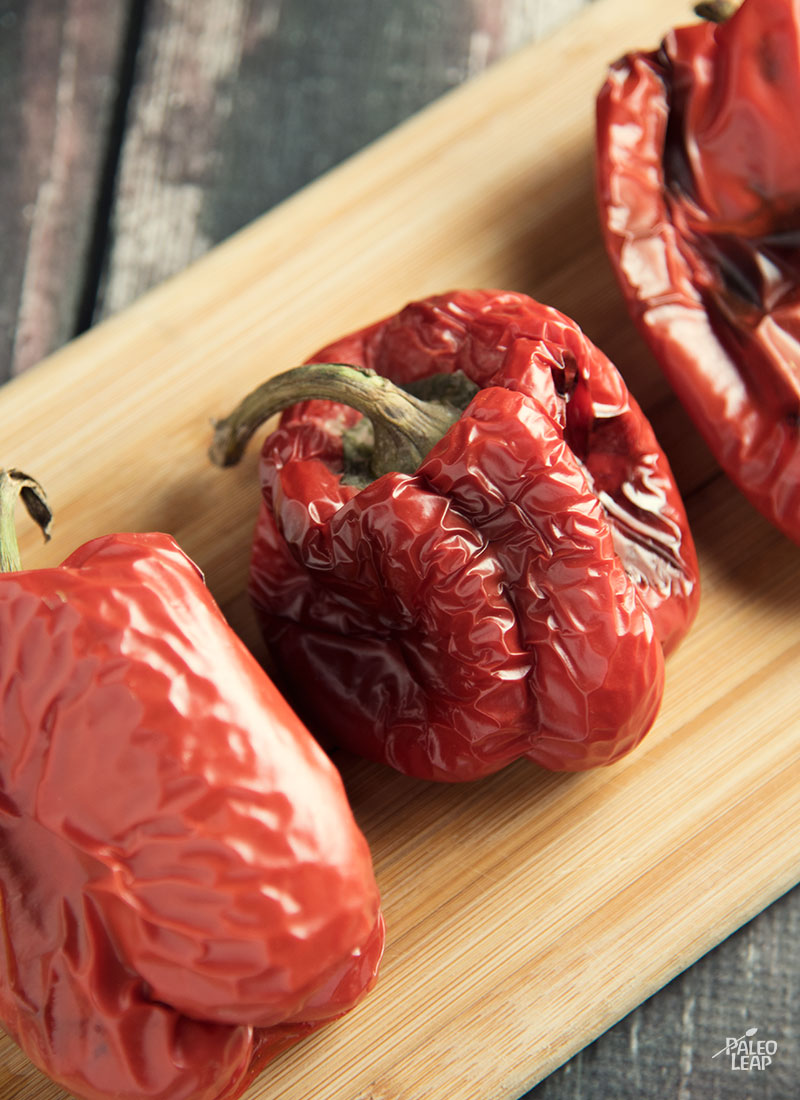 Preparation
Preheat your oven to 400 F.
Grease an ovenproof dish.
Season each butterflied chicken breast with the Italian seasoning, sea salt, and freshly ground black pepper.
Top each breast with roasted red peppers, onions, and basil, and bake in the preheated oven for 30 to 40 minutes.