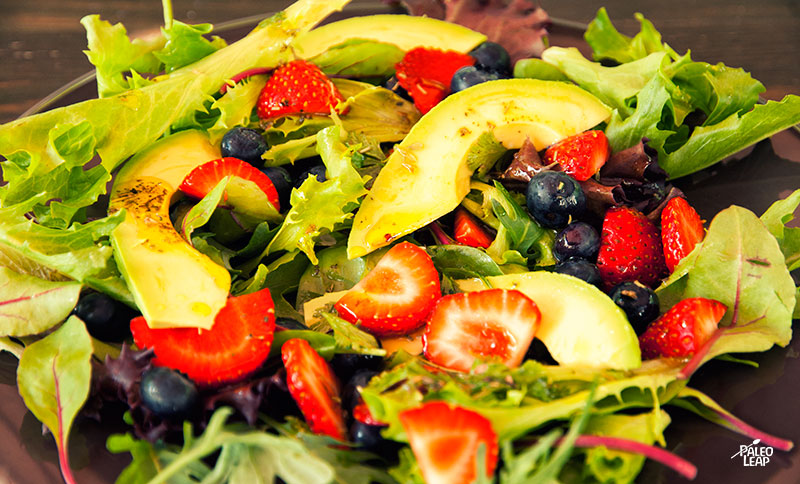 It's not always easy cooking for just one person – there's always the temptation to just eat leftovers out of the container because it's so much work to actually pull together a meal. But that's where salads come in so handy: they're quick and easy, and easy to customize so you don't have to be eating the same thing day after day. In this one, for example, using fresh cilantro in the dressing keeps it fresh and interesting, perfect for drizzling over a basic bowl of greens and berries. It's a great salad to try out while the berries are at their most delicious.
If you're going to bring this one to work, just keep the dressing in a separate container so you won't have to worry about it making your lettuce soggy before you have the chance to dig in.
You could add some leftover chicken or turkey to the salad for some protein, or just serve it as a side for whatever else you're eating. Since it's a sweeter salad, it would go really well with anything spicy, like a nice sirloin steak. And of course, you can always size it up for more than one person; just double (or triple, or quadruple) the ingredients as necessary. After all, there's no rule that the food you serve anyone else has to be more complicated than the food you'd make for yourself, especially when it's this good!
Fresh Summer Salad Recipe

SERVES: 1

PREP: 10 min.

Values are per portion. These are for information only & are not meant to be exact calculations.
Ingredients
2 cups mixed greens;
2 whole strawberries, sliced;
¼ cup blueberries;
½ avocado, sliced;
Ingredients for the dressing
3 tbsp. extra-virgin olive oil;
½ tbsp. honey; (optional)
1 tsp. Italian seasoning;
1 tbsp. fresh cilantro;
Sea salt and freshly ground black pepper;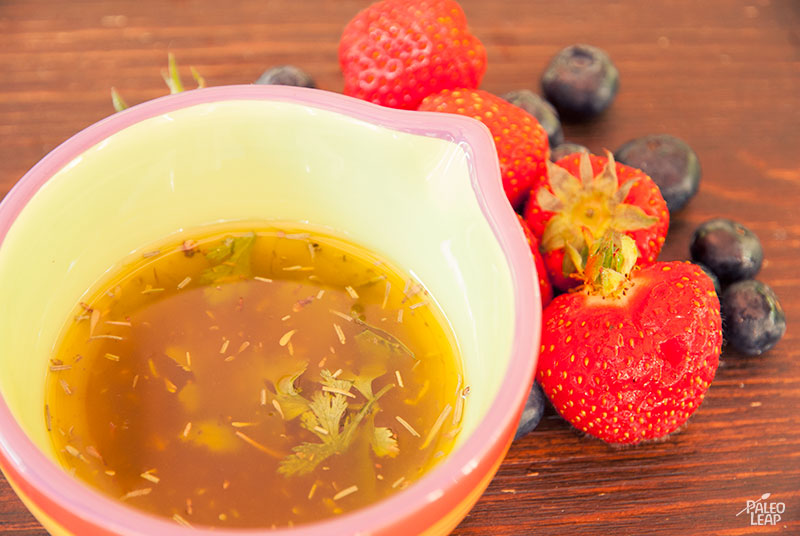 Preparation
Combine all the ingredients for the dressing in a bowl and mix well.
Assemble the salad in a bowl or plate by combining all the ingredients.
Drizzle the dressing on top and serve.