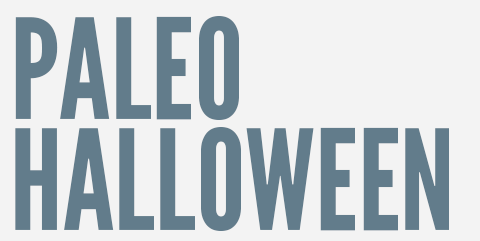 Halloween is at the door again and all the little monsters and witches will be heading down the streets gathering bags of sugar, one of the culprits of all modern diseases. I don't know what strategy you'll use with your children and whether you'll allow all that sugar consumption as a yearly cheat or not, but there are certainly strategies to employ to feed great and healthy food to your family without losing the fun and creepy factors of Halloween.
Halloween is a fall feast and this is the reason why the pumpkin is so strongly associated with that tradition. In fact, in most regions of North America, fall is the season of all sorts of squashes like the pumpkin, butternut squash and acorn squash.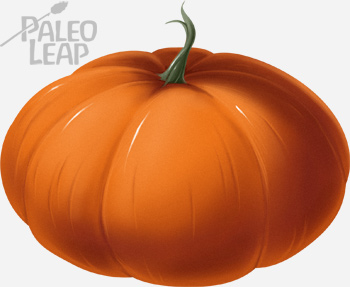 This year, instead of carving great and scary faces in pumpkins and getting rid of the flesh and seeds, why not use them to prepare some of the most delicious recipes. The pumpkin is a source of natural carbohydrate that's very versatile and can be used for soups, stews, curries, salads or just about any kind of preparation you wish to make. The flesh is high in potassium, vitamin C and beta-carotene mainly. The seeds of the pumpkin are high in omega-6 fats, which makes them better suited as an occasional snack than a staple, but they are also a great source of many vitamins and minerals. For example, pumpkin seeds, also often called pepitas, are one of the best sources of magnesium, a mineral that's lacking in almost everybody's diet, even those who follow a Paleo diet. In fact, only 1/2 cup raw pepitas contains about 370mg of magnesium, 92% of the recommended daily allowance. Other than magnesium, pumpkin seeds are also loaded with manganese, copper, zinc, iron, phosphorus and vitamin K.
Of course, Halloween is not only the occasion to use pumpkins extensively in your recipes, but also a great way to use the theme and prepare colorful and creepy creations. This will not only entertain the whole family, but will also feed the children with great food, leaving less room for sugary abominations.
Treats are not out of the question in Paleo world and some of the recipes presented here, like the dark chocolate covered bacon, can be a very healthy treat for kids and adults alike when using good quality dark chocolate. Other treats like the bacon wrapped sausage fingers can be very unhealthy by the general population because of all the saturated fat, but we know very well in this case that when using good quality sausages and bacon coming from well-treated animals it becomes a real health food. They will make your little monsters salivate and you will be feeding them healthy saturated fat and proteins.
Now don't lose another minute, get in the kitchen and start crafting one or more of the following 9 great Paleo Halloween recipes.

A Paleo Halloween