Condiments, oh condiments! Just because you eat Paleo, it doesn't mean that you have to miss out on great-tasting food: broiled in, baked in, smothered in a juicy, luscious sauce.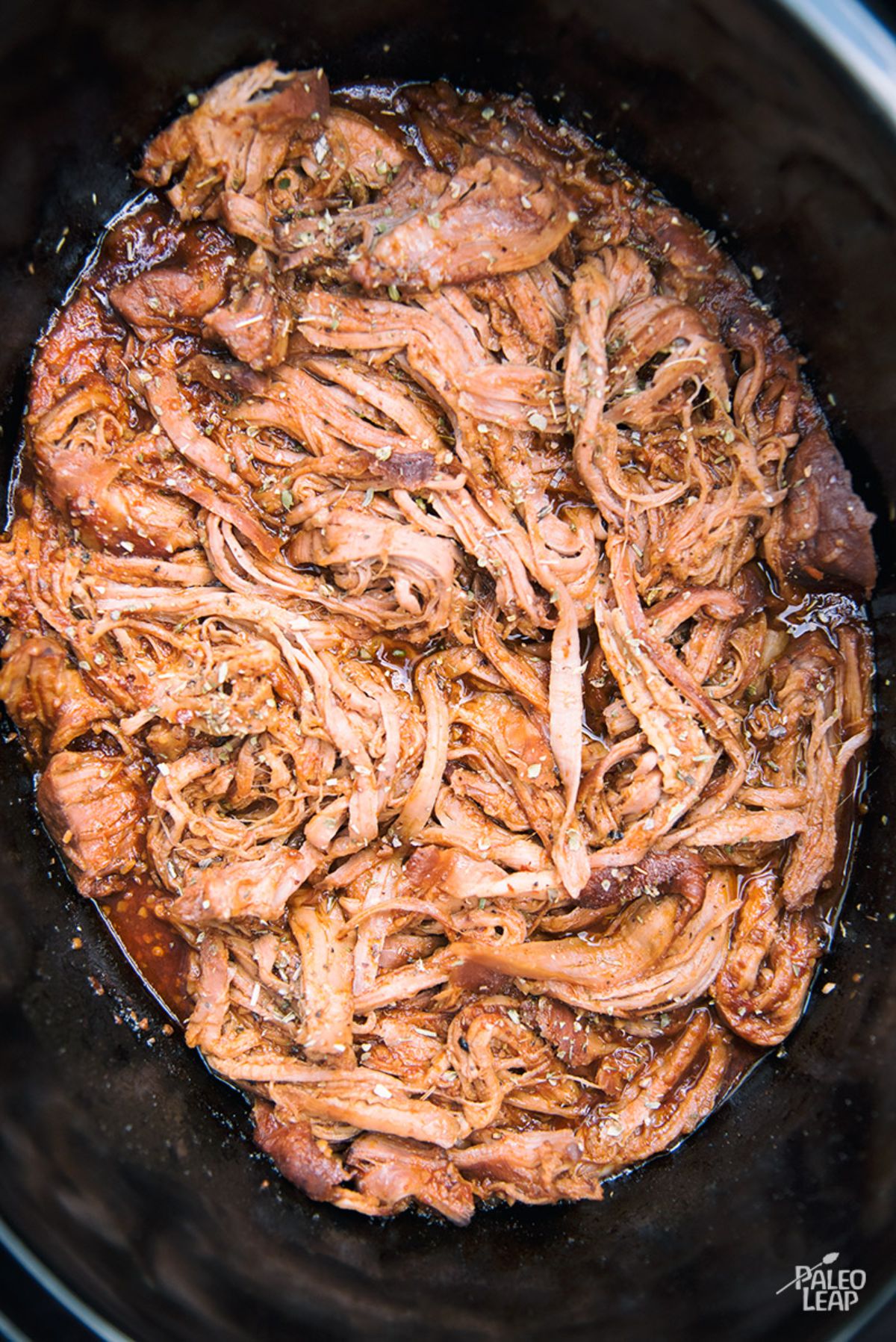 This slow cooker tenderloin asks for homemade ketchup, and we have scrumptious recipes for both Paleo ketchup and mustard; once you make it at home, you will never be tempted to buy from the store again.
Also, take note of the coconut aminos. Exactly what are they, and why do you need to add them to your food? Coconut aminos are slightly salty and sweet in flavor, and they come from coconut sap.
They are reminiscent of a light soy sauce but without the soy or gluten, and again getting back to the Paleo condiments, you must have this secret sauce. You can add it to salad dressing, stir-fries, soups, stews... it stirs up all emotions of flavors.
You will want to pair this sweetly slow-roasted tenderloin with a refreshing Creamy Cucumber Salad that can be quickly sliced and served up in under 15 minutes.
If you have a few extra minutes to spare for dinner preparation, we suggest some Grilled Sweet Potatoes liven up your meal - and if you happen to have leftovers, know that they are going to taste amazing the following day.
Slow Cooker Honey-Garlic Pork Tenderloin Recipe
Serves: 4 Prep: 20 min Cook: 6 h
Ingredients
2 pork tenderloins
½ cup honey
½ cup coconut aminos
4 garlic cloves, minced
1 cup homemade ketchup
2 tbsp. old-fashioned mustard
1 tbsp. chili powder
1 tsp. paprika
¼ tsp. crushed red pepper flakes
2 tbsp. apple cider vinegar
½ tbsp. dried oregano
2 tbsp. parsley, minced
Sea salt and freshly ground black pepper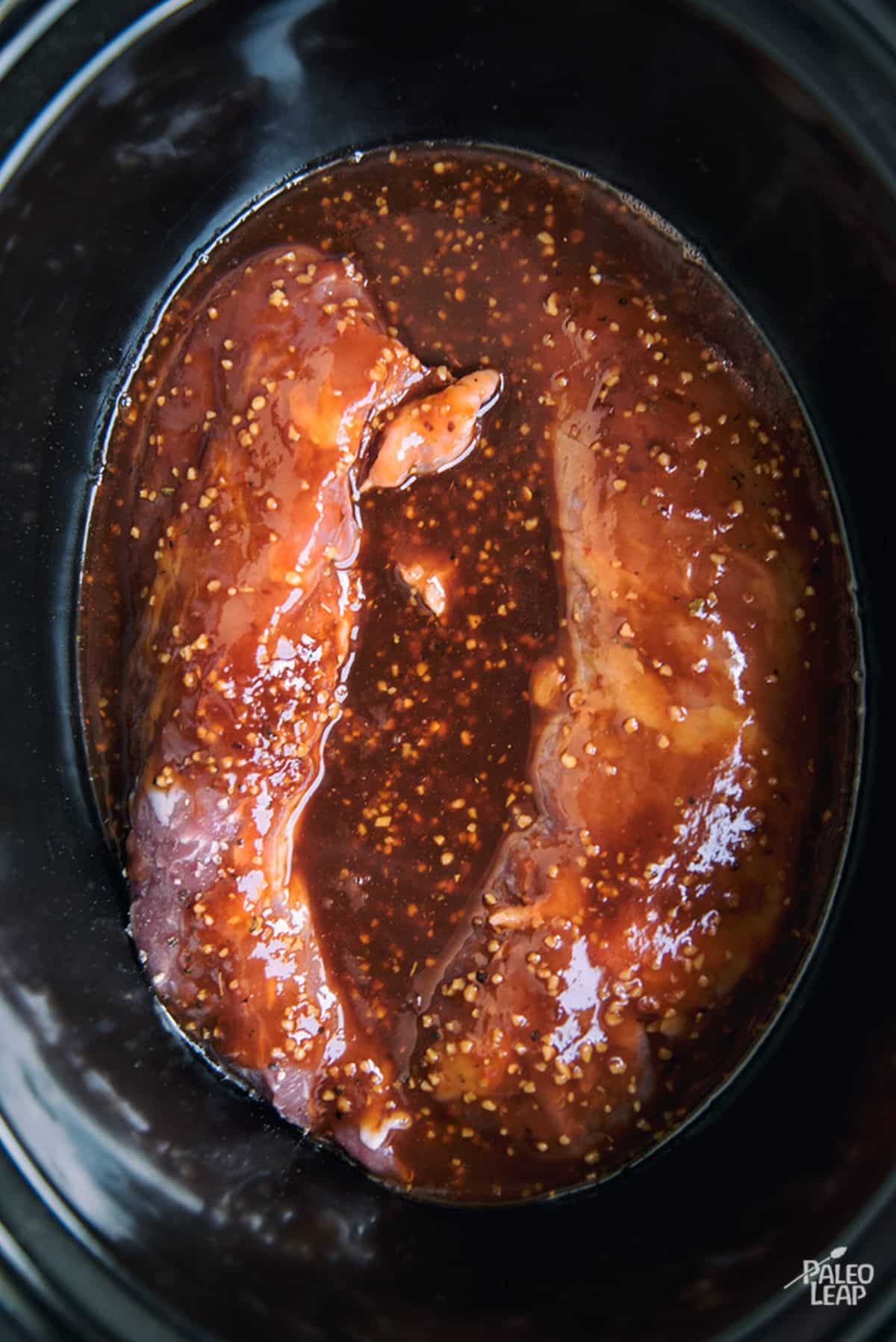 Preparation
Combine the honey, coconut aminos, garlic cloves, ketchup, mustard, chili powder, paprika, red pepper flakes, apple cider vinegar, sea salt, and black pepper in a saucepan.
Bring the sauce to a light boil, and simmer for 10 to 12 minutes.
Season the tenderloins to taste with salt and pepper and place in a slow cooker.
Pour the honey-garlic sauce over the tenderloins and cover them with a lid.
Cook on low for 6 to 8 hours.
Shred the pork, and served topped with dried oregano and fresh parsley.
📖 Recipe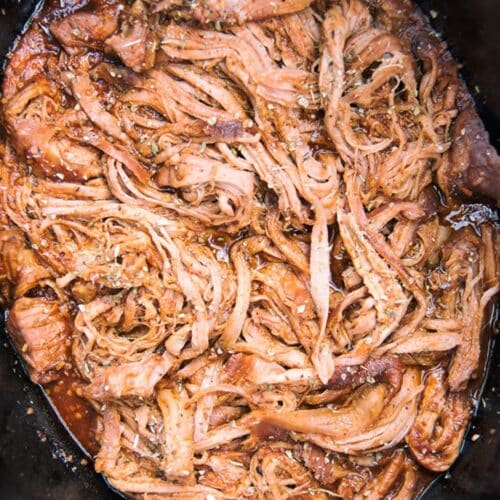 Slow Cooker Honey-Garlic Pork Tenderloin Recipe
Paleo slow cooker honey and garlic pork tenderloin that is shredded to perfection? Don't worry, everyone will be over for dinner tonight.
Instructions
Combine the honey, coconut aminos, garlic cloves, ketchup, mustard, chili powder, paprika, red pepper flakes, apple cider vinegar, sea salt and black pepper in a saucepan.

½ cup honey,

½ cup coconut aminos,

4 garlic cloves,

1 cup homemade ketchup,

2 tbsp. old-fashioned mustard,

1 tbsp. chili powder,

1 tsp. paprika,

¼ tsp. crushed red pepper flakes,

2 tbsp. apple cider vinegar,

Sea salt and freshly ground black pepper

Bring the sauce to a light boil, and simmer for 10 to 12 minutes.

Season the tenderloins to taste with salt and pepper and place in a slow cooker.

Pour the honey-garlic sauce over the tenderloins and cover with a lid.

Cook on low for 6 to 8 hours.

Shred the pork, and serve topped with dried oregano and fresh parsley.

½ tbsp. dried oregano,

2 tbsp. parsley
Nutrition
Calories:
1219
kcal
Carbohydrates:
30
g
Protein:
190
g
Fat:
33
g
Saturated Fat:
11
g
Polyunsaturated Fat:
6
g
Monounsaturated Fat:
13
g
Trans Fat:
0.3
g
Cholesterol:
590
mg
Sodium:
1851
mg
Potassium:
3980
mg
Fiber:
4
g
Sugar:
15
g
Vitamin A:
2790
IU
Vitamin C:
17
mg
Calcium:
131
mg
Iron:
11
mg