If you know anyone with a slow-cooker you might have already heard an enthusiastic description of all its benefits, and it's true: they're pretty great!
Basically, a slow-cooker is a countertop appliance that cooks food with slow, moist heat with very minimal fuss and no need for supervision. Slow-cookers let you "set and forget" meals until you want to eat them: you can cook overnight, or while you're at work, without worrying about the stove or oven being on.
A slow-cooker can be a Paleo lifesaver for busy families: here's what they can do for you and how to make slow-cooked meals as delicious as the ones you make in the oven.
Benefits of Slow-Cooking
Time
The biggest, most obvious benefit of a slow-cooker is time. It's completely safe to leave the slow-cooker on all day while you're not at home; it's not like the stove or oven where most people feel uncomfortable unless they're around to keep an eye on things.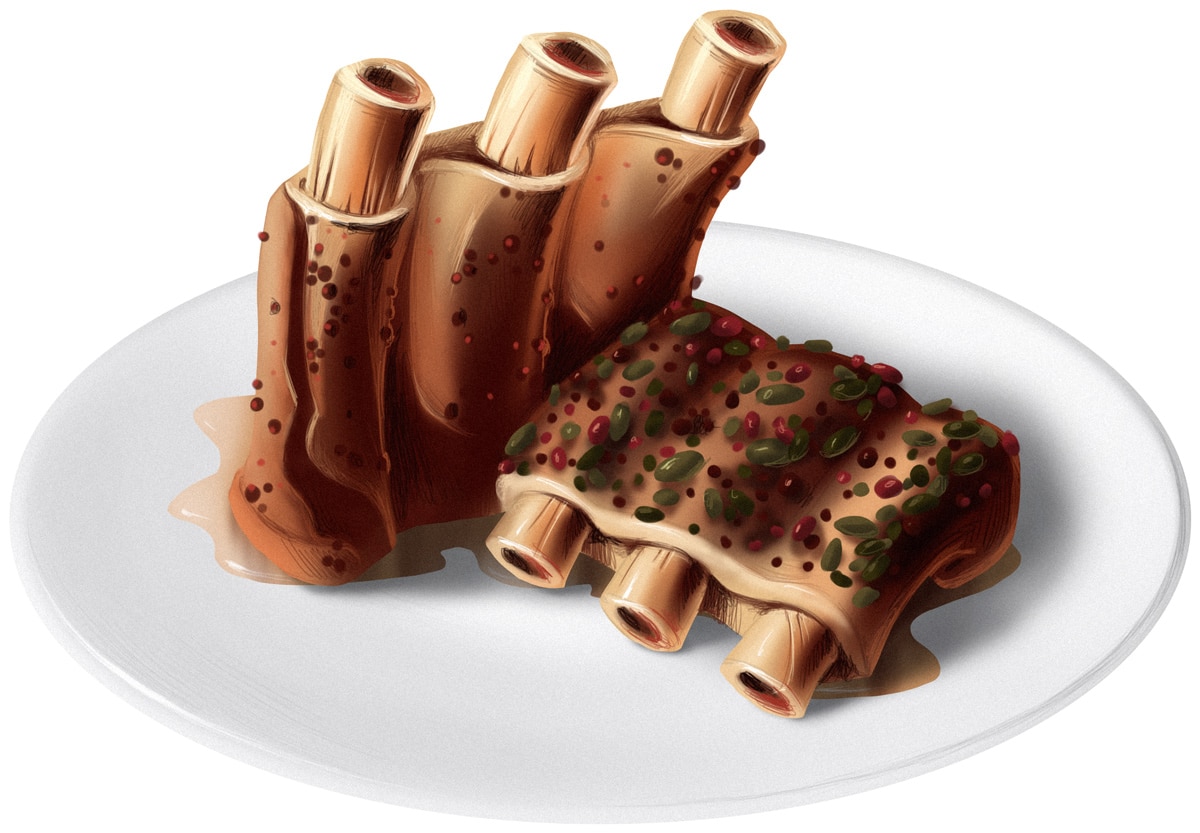 You can put dinner in the pot in the morning before work, go to work all day, and come home to your roast already roasted and ready to go. It's perfect for slow roasts, ribs, and stews – the kinds of things you really want after a long day of work but don't have time to cook because you were too busy working up an appetite for them.
Alternately, you can cook big batches of food overnight for the next day – it's an ideal answer to realizing at bedtime that you don't have anything prepped to take to work for lunch.
Money
Another big advantage of slow-cooking is that it transforms even cheaper cuts of meat into delicious meals. When you consider the price of pork shoulder compared to, say, chicken breast, it's easy to see how this could save you a lot of money in the long run.
Cooking Logistics
Slow-cooking also makes it much easier to juggle cooking logistics. For one thing, it's perfect for batch cooking. Make a huge vat of something and freeze it in individual servings: you'll have healthy freezer meals whenever you need them.
For big families, it also frees up space on the stove – it's great for bone broth or something else that would otherwise hog half the stove space with a huge stock pot. In fact, it's actually perfectly normal to have two slow-cookers for a big family.
Nutrition
Yes, there are even nutritional benefits to using a slow-cooker. The low cooking temperature of the slow-cooker is very gentle on vitamins and minerals in your food, and perfect if you're worried about fat oxidation or the various potential troubles with cooking meat at high heat.
If you're making a roast or anything similar, slow-cooking is also a delicious way to extract lots of gut-healing gelatin (that's the same good stuff that you get in bone broth) while turning the potentially tough meat tender and delicious.
Lead and Slow-Cookers
Those were all the upsides of slow-cookers, but now it's time to deal with a potentially big problem: lead.
A persistent worry about slow-cookers is that the glaze used on the cooking bowl contains lead, which can then leach into your food. The big issue here is the leaching: ceramics are allowed by US law to have a certain amount of lead in them (this is unavoidable to some extent, because clay is a natural product and nobody can completely control what goes into it), but the pots are supposed to be made in such a way that the lead never gets into your food. There are two ways this can go wrong:
Lead below the legal limits that doesn't leach as long as the appliance is in perfect condition, but can start leaching out due to damage from age, chips or cracks, and other wear and tear. How many people throw out their whole slow-cooker for one scratch on the interior crock? Not many.
Lead that's above the legal limit or unsafe to begin with because many slow-cookers are made in China where quality controls can get very dubious (remember the recent scandals about lead in children's toys? Melamine in baby formula?). Without effective quality control, it's hard to know exactly what's in there.
There are several ways to handle this:
Search for a slow-cooker with a cooking bowl made of stainless steel, glass, or clay (all are available, depending on your preferences).
Search for the brand name of the slow-cooker you want + "lead glaze" to see whether the company uses lead-free glazes and/or has any special quality controls for manufacturing facilities.
Test your slow-cooker yourself. You can buy home lead tests online or at hardware stores, or take it to a lab if you're really nervous. Here's an interesting report from one concerned slow-cooker fan who ran some of her own tests: all were negative.
Alternately, it's perfectly legitimate to decide that the small possibility of lead in the slow-cooker will be on your "do not worry" list. No one person can keep track of every single source of every single potential toxin or heavy metal. There are so many things to worry about: at a certain point, you do just have to draw the line.
Slow Cooking: Tips and How-Tos
The basic concept is simple: put food in slow cooker, turn on, walk away, come back when it smells good. But a few simple tips can help you take your slow-cooking from good to great.
Buying the Right Slow-Cooker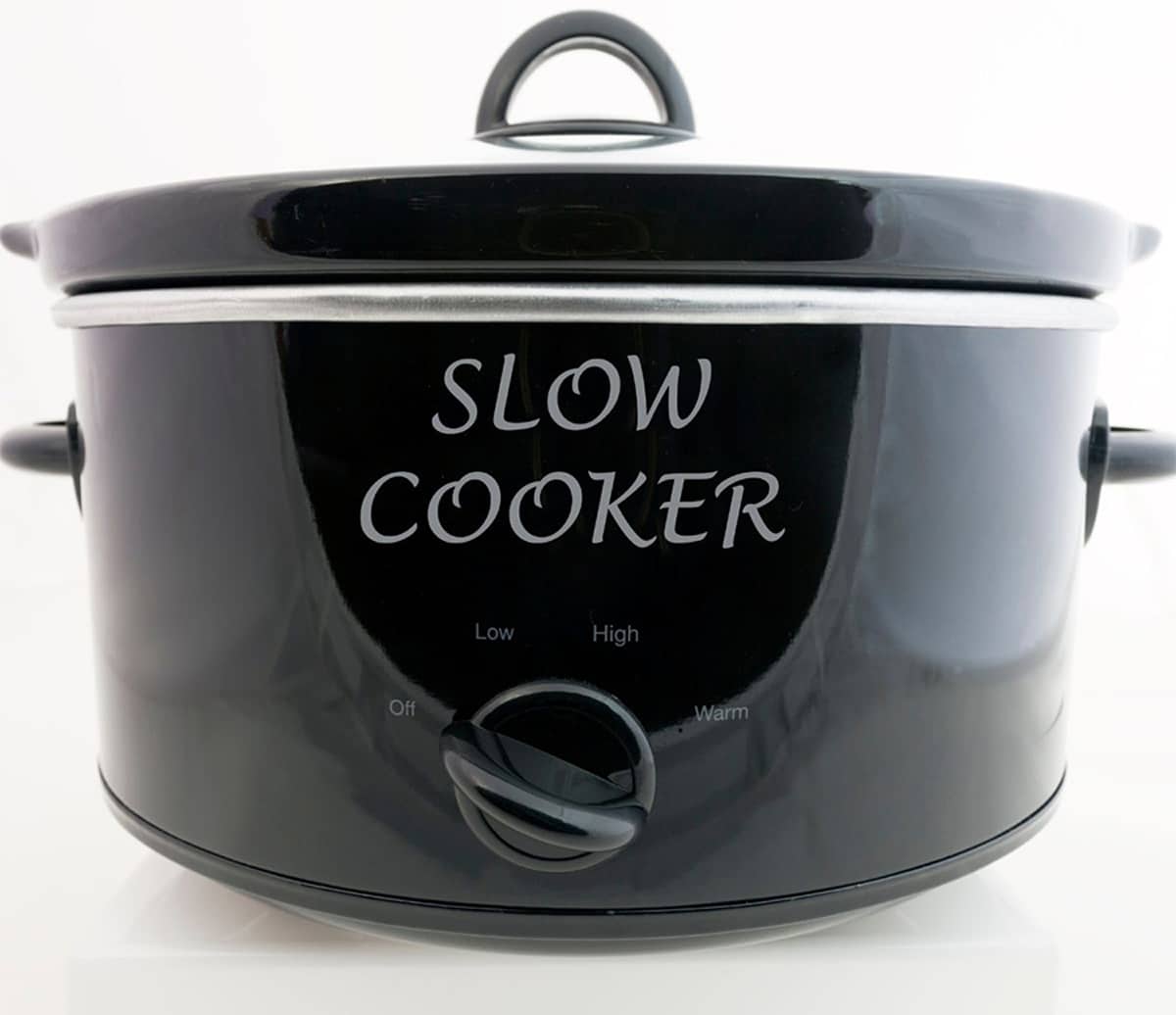 Slow-cookers come in all kinds of forms, and trying to choose can be overwhelming. Here are some tips:
Size: for one person, 2-3 quarts is plenty (these are the small round ones). For two people, you'll probably need more like 3-5 quarts. For larger families, go for the bigger oval models (5+ quarts).
Features: there are slow-cookers available that will do everything but walk the dog for you. If you will need to be away from home for long stretches (10+ hours) you may want to get one that you can program to switch from "cook" to "keep warm" at a specified time to avoid overcooking your food.
Where to buy: you can get them online or at Wal-Mart or Target.
Price: Basic slow-cookers without the bells and whistles should be cheap: $10-$50, depending on what size you're getting. The fancier it is, the more expensive it will be.
Cooking Settings and Times
Even the simplest of slow-cookers will have at least two cooking settings: high and low. For most dishes, you'll get better results from using one or the other, but you can also experiment with switching between them depending on your schedule. As a very general rule of thumb, cooking on low takes twice as long as cooking on high, and cooking on high takes 2-3 times as long as oven cooking would for the same recipe.
Many models also have a "keep warm" setting which does exactly what it sounds like. This is great for dinner parties or other occasions (Thanksgiving dinner, anyone?) where you want to cook something in advance and then keep it warm while you use the oven for other things.
Cooking Tips for Delicious Slow-Cooked Meals
Too many people get turned off of the slow-cooker altogether, because they've had one or two tasteless, soupy meals and assume that's just how slow-cookers work. It's not true! But if you're used to cooking with an oven, you might have to learn a few new tricks:
Fill the slow-cooker between half-full and three-quarters full. Don't fill it all the way up to the top.
For extra flavor, brown or sear meat and quickly sauté vegetables before putting them into the slow-cooker.
Remember that you can't count on any liquid evaporating from the slow-cooker. If you're converting a recipe from the oven, reduce the liquid by one-third to one-half. Many recipes call for putting a piece of meat in without any liquid at all, on top of a bed of vegetables so it doesn't burn to the bottom. This is perfectly fine: the juices from the meat are all the liquid you need.
You may need to adjust the seasonings if you're adapting an oven recipe to the slow-cooker. Onion and garlic flavors in particular tend to get more intense.
Watch out for vegetables. Solid vegetables like carrots can go in like a champ, but something like spinach will quickly turn to mush. If you want to add more delicate vegetables, wait until closer to the end of the cooking time.
Pay attention to what meat you're using. It's difficult to overcook food in a slow-cooker, but it is possible, especially with lean meats, so don't neglect cooking times! If you have an 8-hour shift but want to make a lot of 6-hour recipes, consider going for a programmable model that you can program to switch to "keep warm" after a certain time.
So…are you ready to start slow-cooking? Have some delicious slow-cooker recipes to start you off!