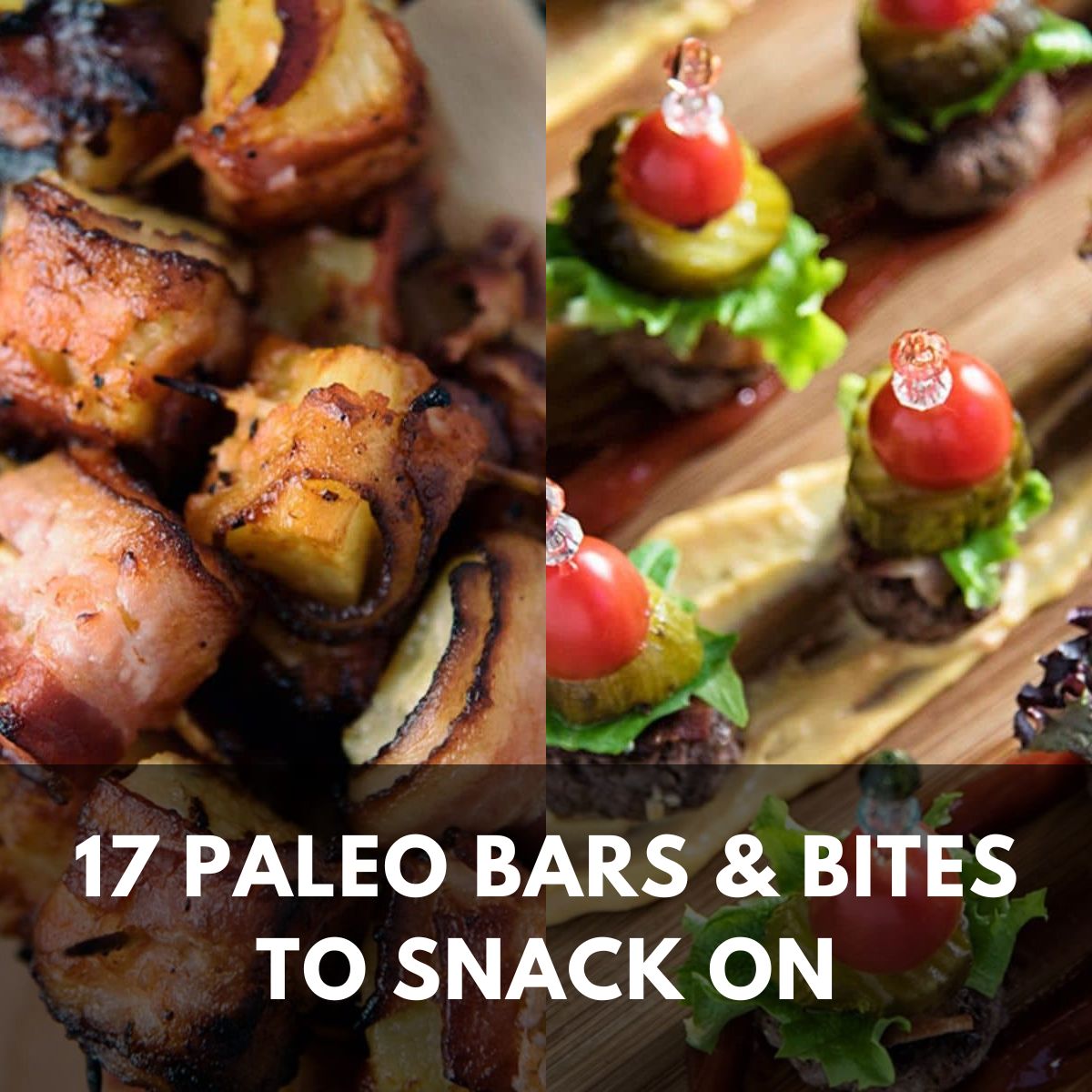 Granola bars, mini muffins, and snack bites are perfect for busy people with hectic lives. Whether you have a stressful work life, a large family, or just like convenient snacks, you'll love this list of delicious paleo bars and bites.
From mini stuffed peppers to banana chocolate muffins to raspberry popsicles, you'll adore these adorable snacks!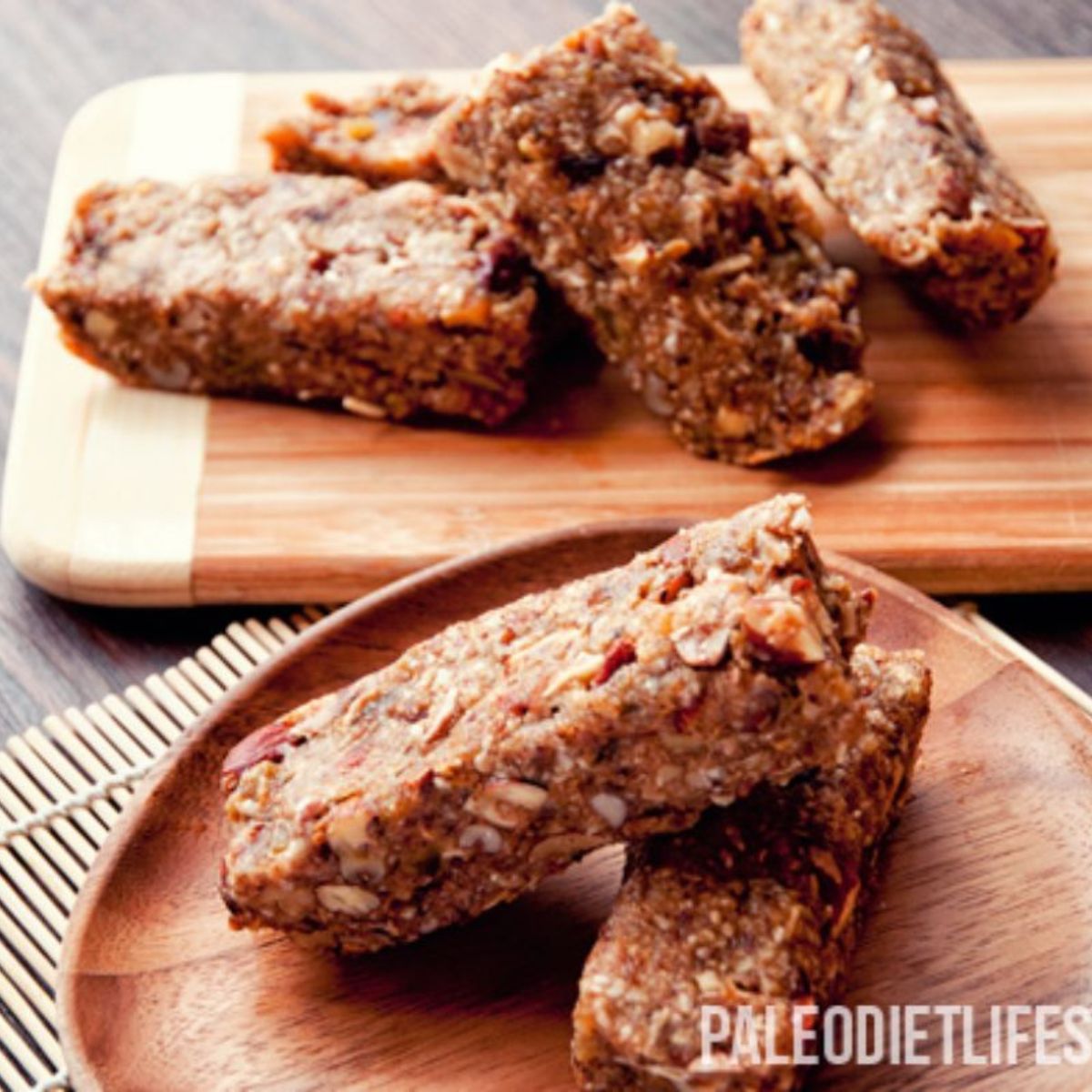 Kicking off this list of paleo bars is this recipe for humble granola bars. These crunchy, flavorful granola bars are the perfect on-the-go snack when you don't have time for forks or plates. This easy paleo recipe features nuts, coconut, honey, vanilla, cinnamon, and a few other ingredients that will wow your tastebuds.
And you can add your favorite kind of dried fruit for a touch of sweetness and soft texture. You can make large batches of this simple recipe and it's a favorite among kids and adults!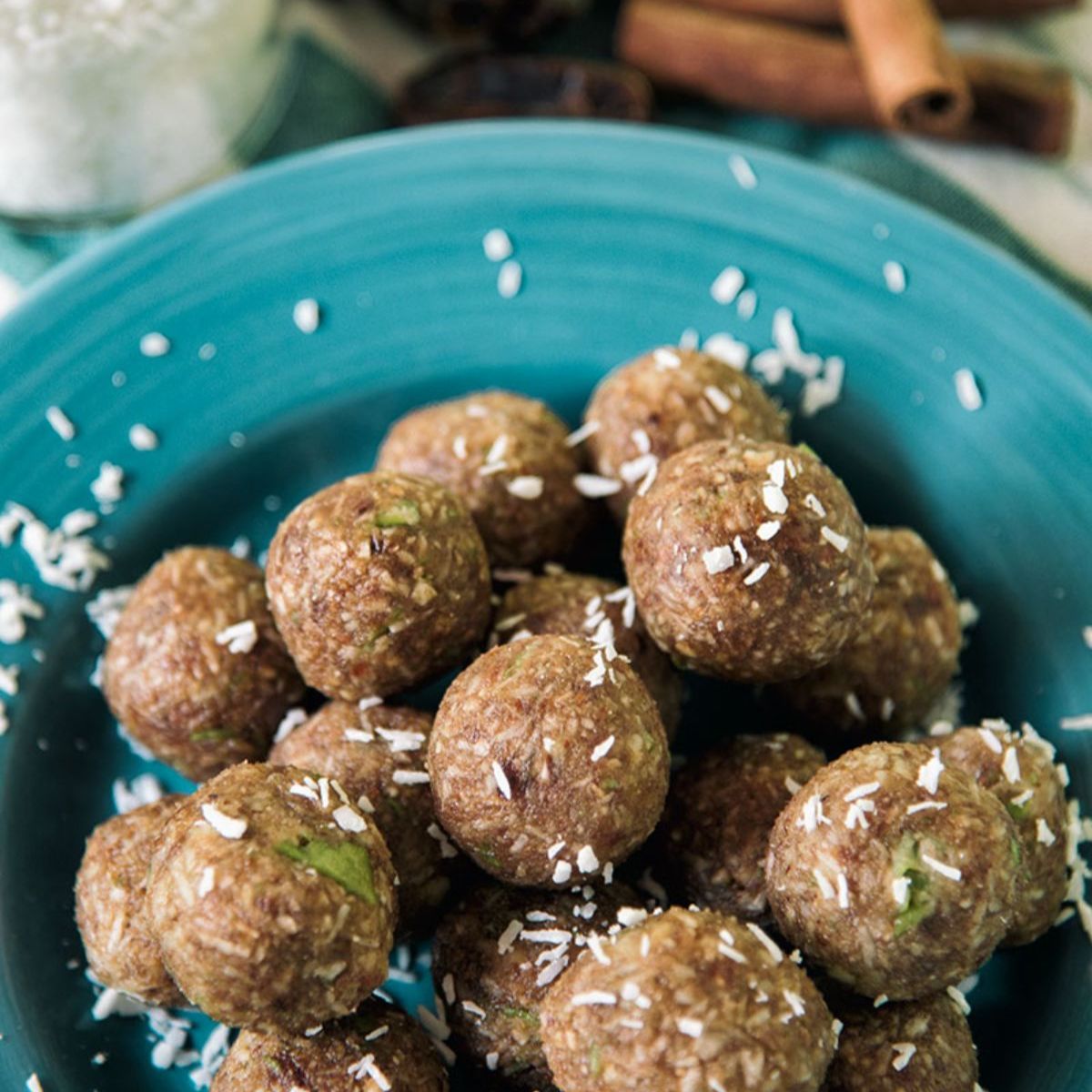 Apple and cinnamon were made for one another, and this granola bites recipe only proves it further. These are quick, healthy, and delicious breakfast options if you want something convenient but nutritious.
It combines the sweet sourness of apples with the warm nuttiness of pecans and almonds, creating a well-rounded and cozy taste, perfect for crisp autumn mornings. While healthy, these apple cinnamon bites are sweet enough to be dessert too!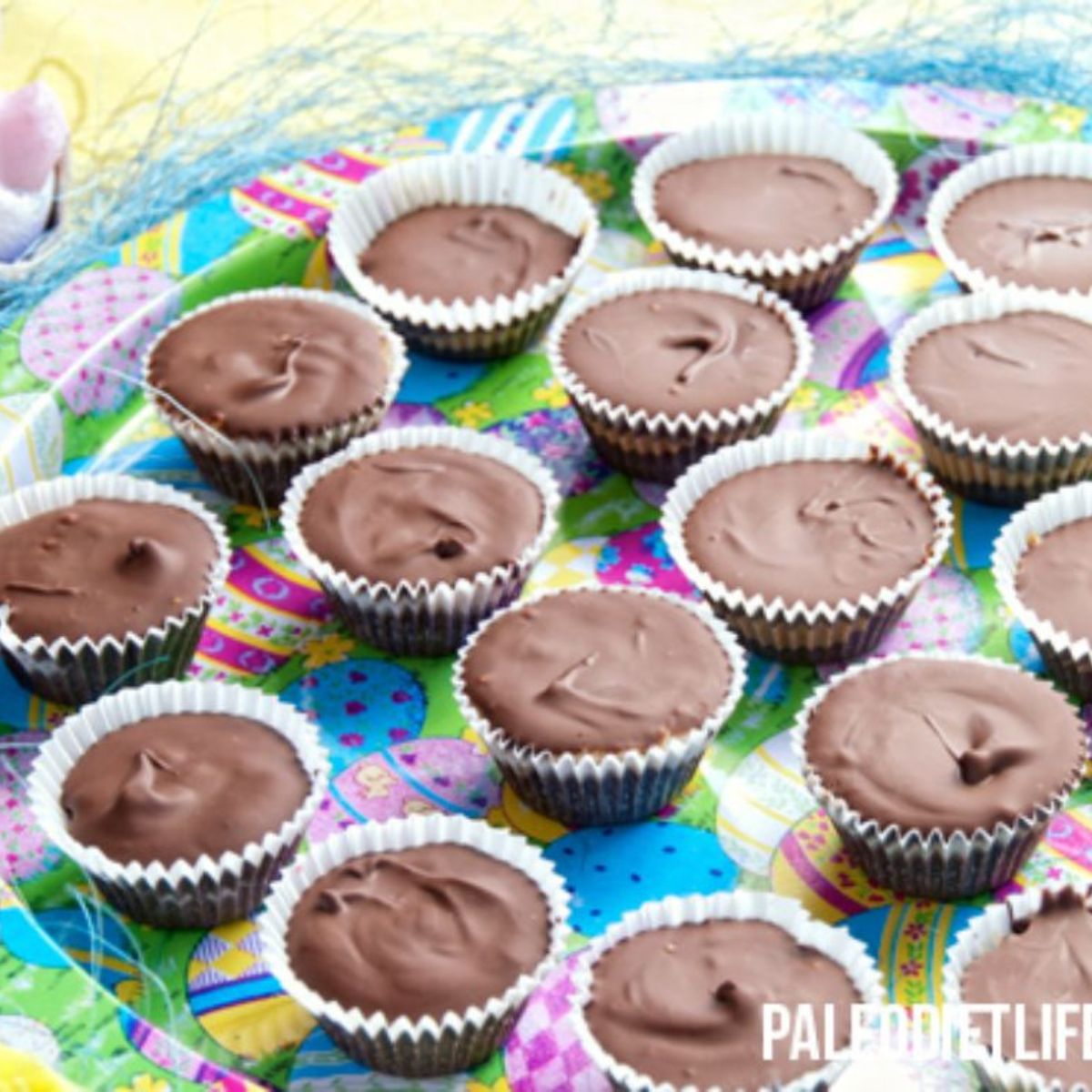 When you get a chocolate craving, nothing will satisfy that sweet tooth better than these decadent bite-sized chocolate treats. They're essentially paleo peanut butter cups but use almond butter instead.
To kick up the taste, these cute little cups also feature raw honey and homemade jam or fruit butter, adding layers of natural flavors that keep you coming back for more. It's impossible to eat only one!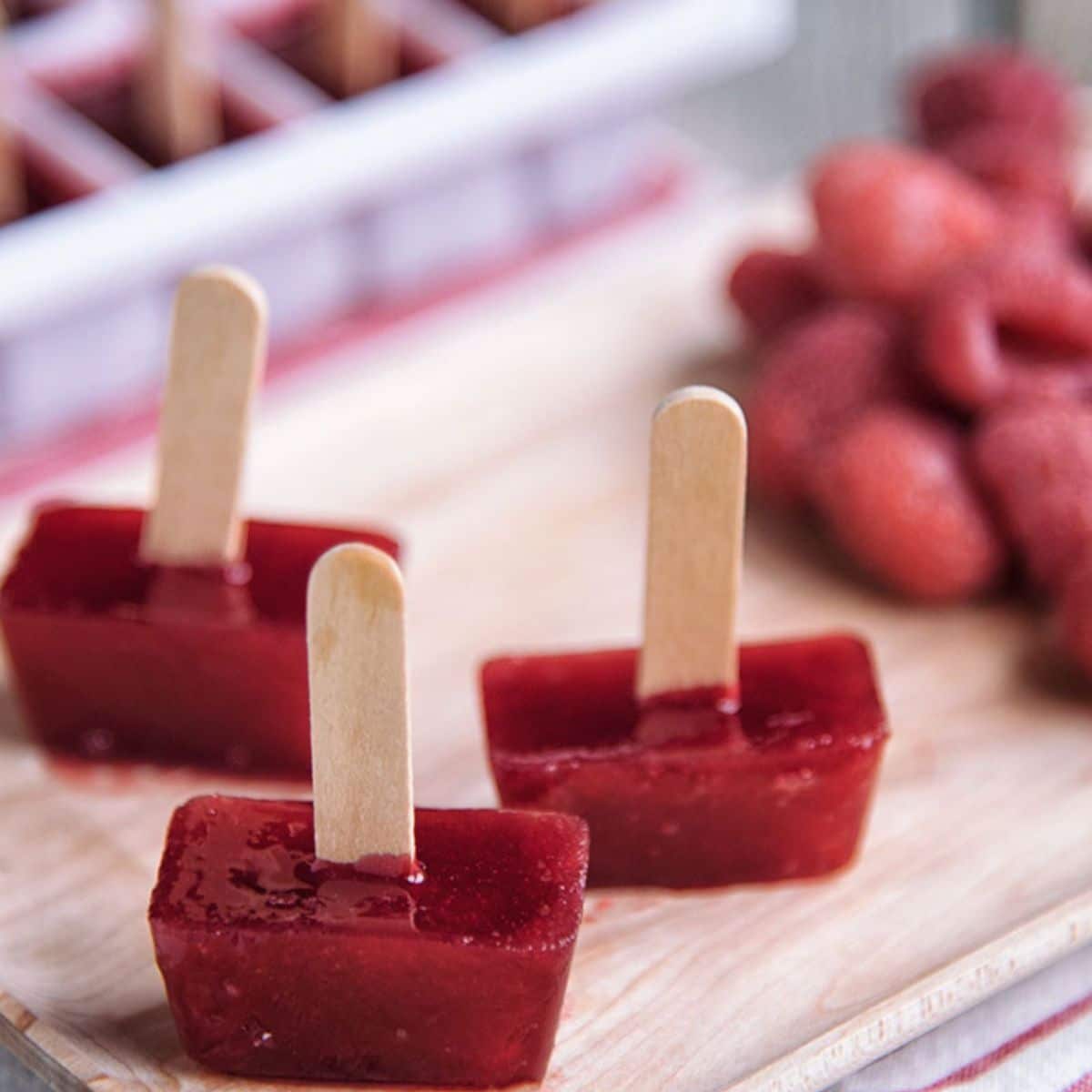 When the steamy summer days come around, these raspberry popsicles will be your new favorite snack. This recipe is everything you could want. It's quick, easy, only uses a few ingredients, and is a crowd-pleaser!
Fresh strawberries are essentially the only ingredient you need as long as you have water and ice at home! With a bright tart flavor, these mouthwatering popsicles are tasty and fun to eat.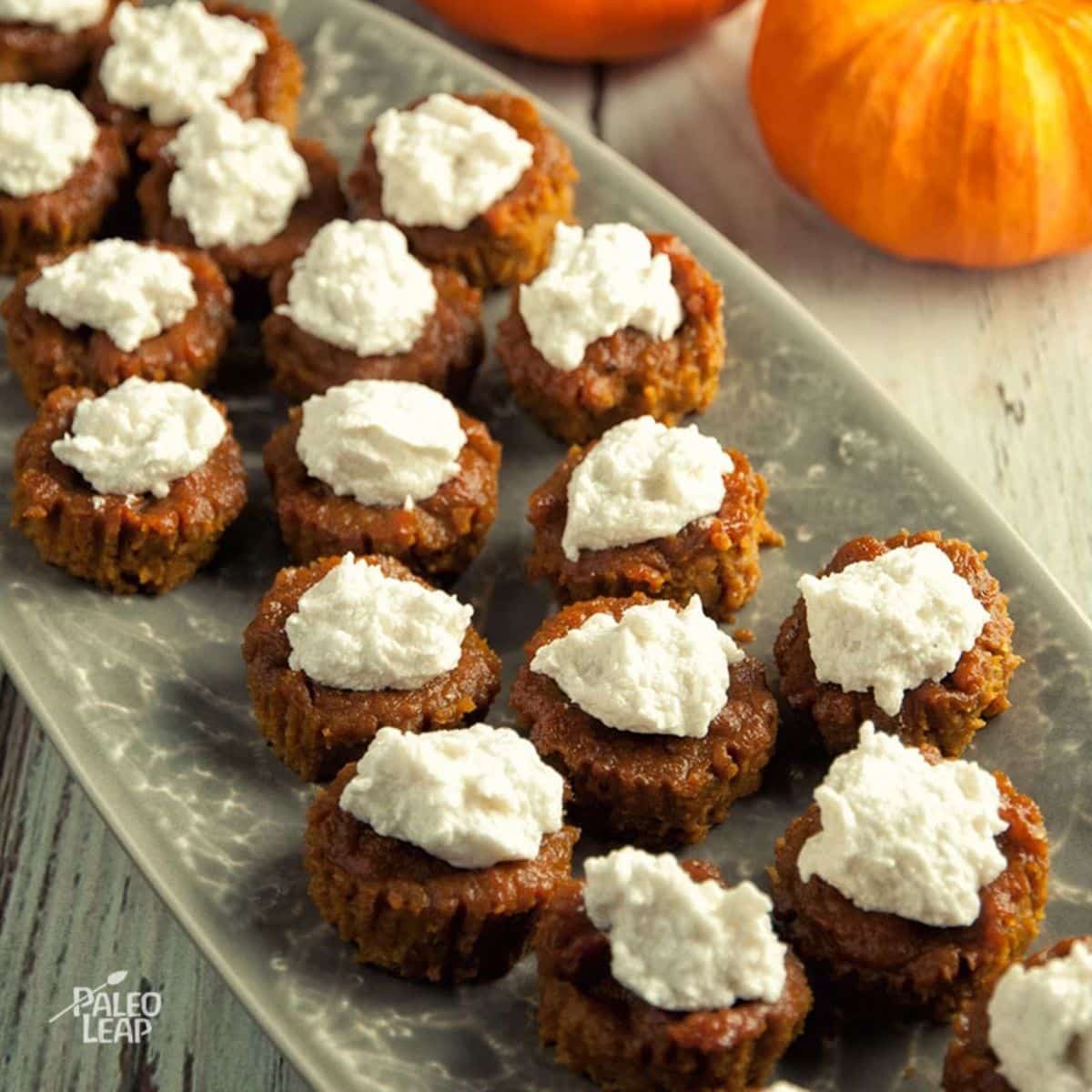 This recipe is excellent for October and November when you want to embrace the fall flavors but you don't necessarily want to bake a whole pie. These adorable little pumpkin pie bites taste exactly like classic pumpkin pie, but you can pop them into your mouth, making them fun and convenient.
You can make these to have at home as a sweet fall treat or make a big batch and bring something a little different to your holiday party this year!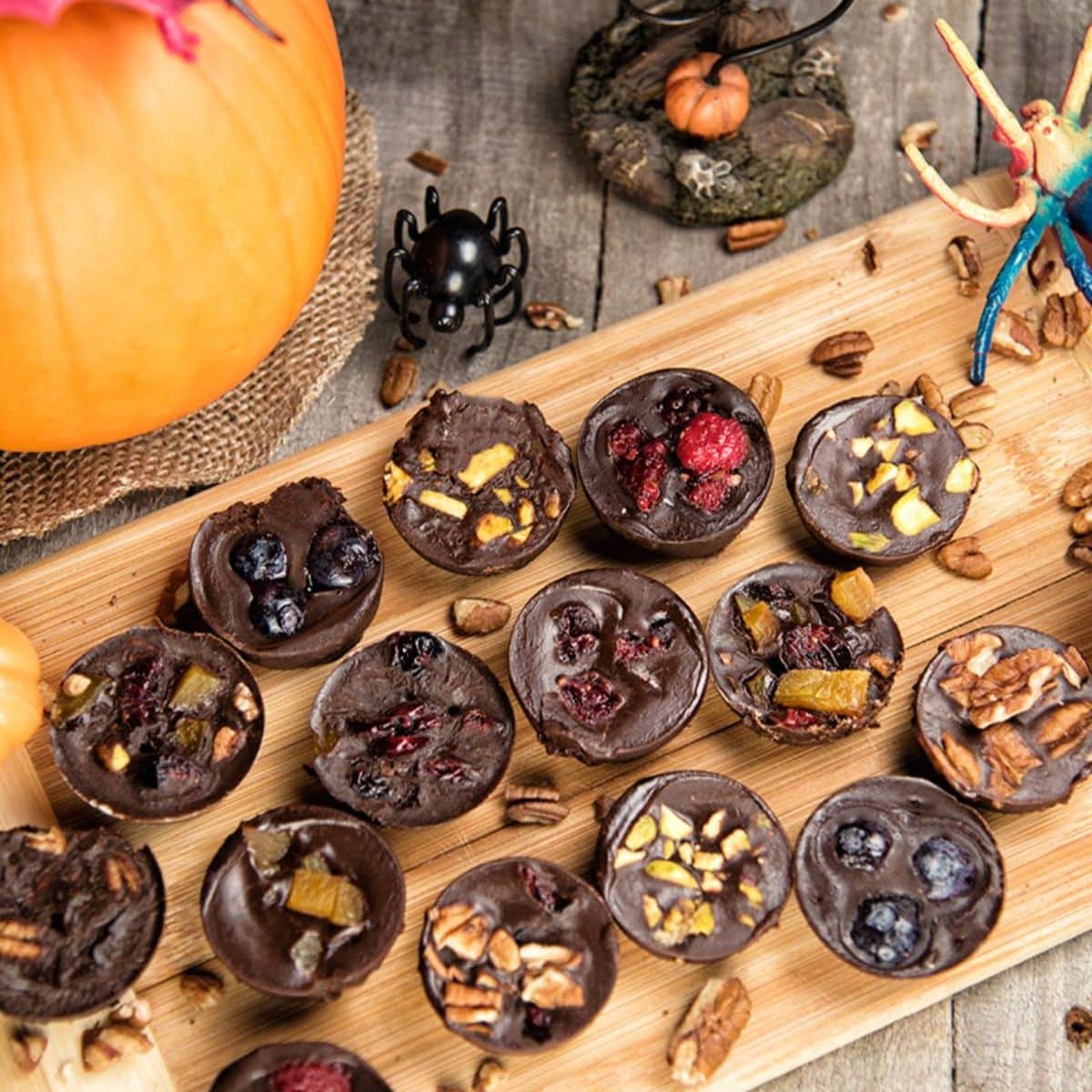 These lavish dairy-free chocolate coconut bites are to die for, with the sweet bitterness of chocolate and the warm nuttiness of coconut. They only take about half an hour to make and are sure to become a new household favorite. They are smooth and creamy despite being dairy-free, and you can add fun toppings like nuts, shredded coconut, or your favorite dried fruit!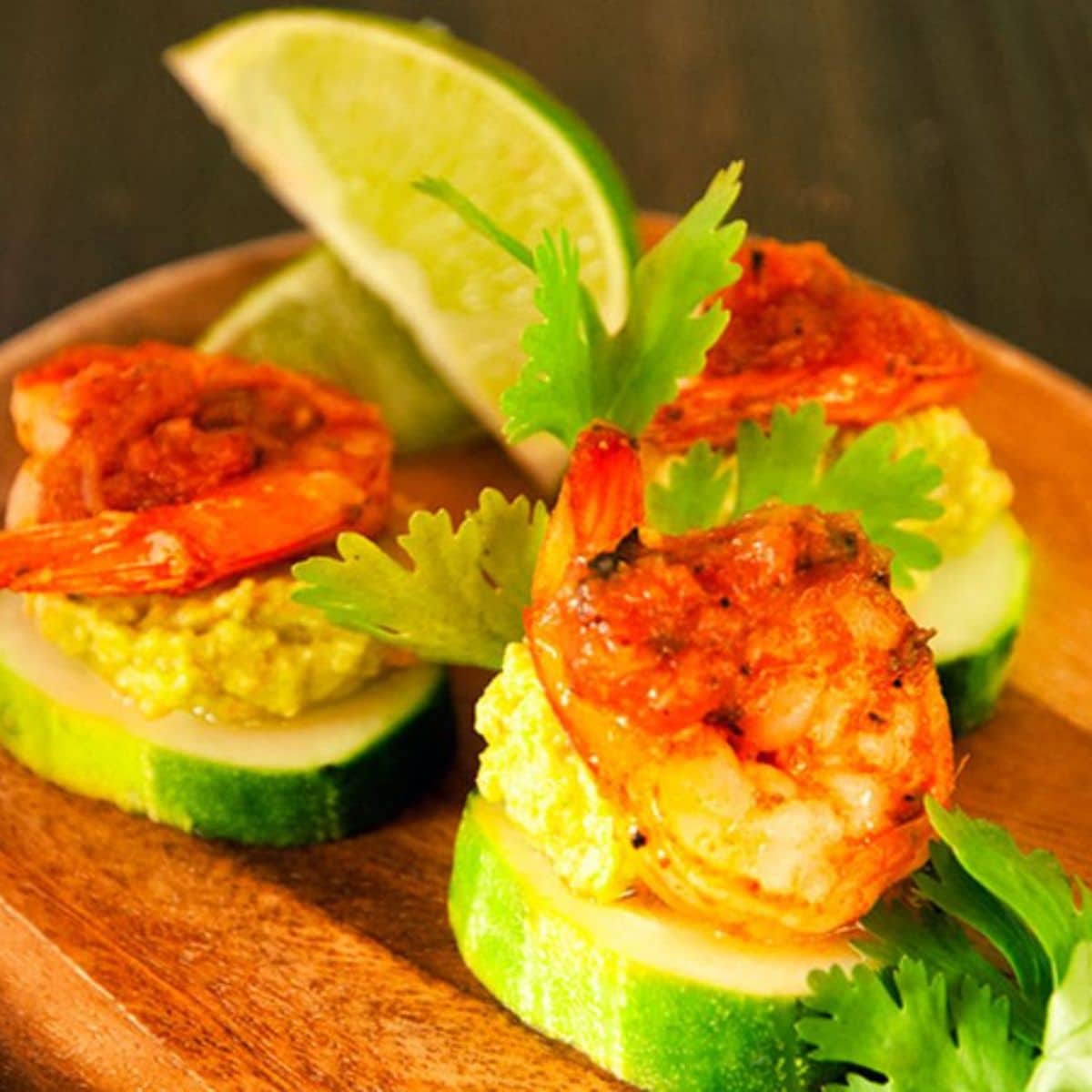 These savory paleo bites are exploding with flavor and texture. These shrimp taco bites have the bold and zesty flavors of Mexican food, featuring lime, chili powder, salsa, and more. They're the perfect summer snack to eat poolside or pack for a quaint picnic.
You can whip them together in under 30 minutes and impress your guests with the combination of watery cucumber and spicy shrimp.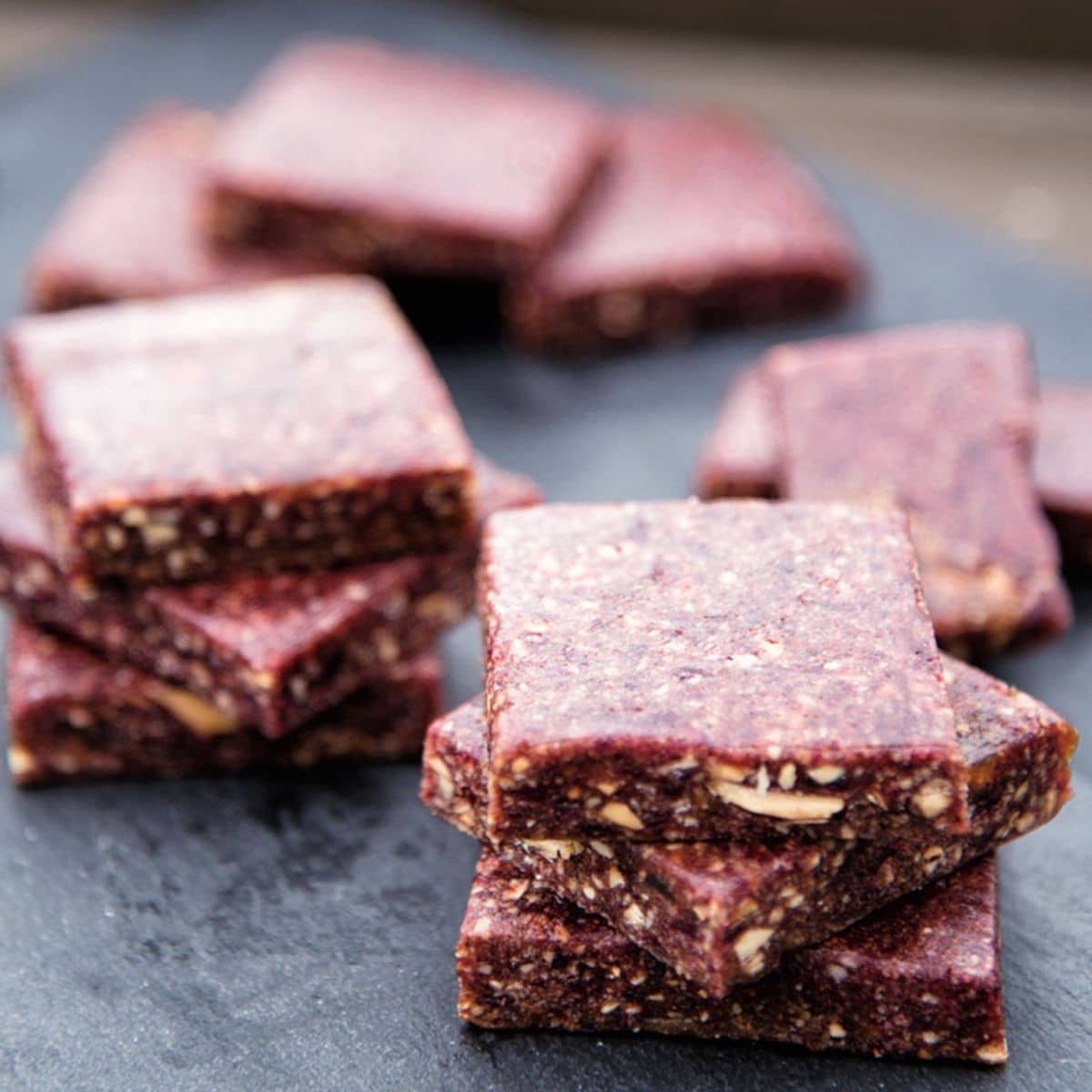 If you want fruity paleo bars, look no further than this dried fruit bar recipe. These chewy and crunchy dried fruit bars are made from dates, cranberries, and almonds and make for an on-the-go breakfast or midday treat.
These have just as much flavor and vibrancy as the non-paleo fruit bars you probably ate as a kid, but with none of the nasty preservatives or chemicals!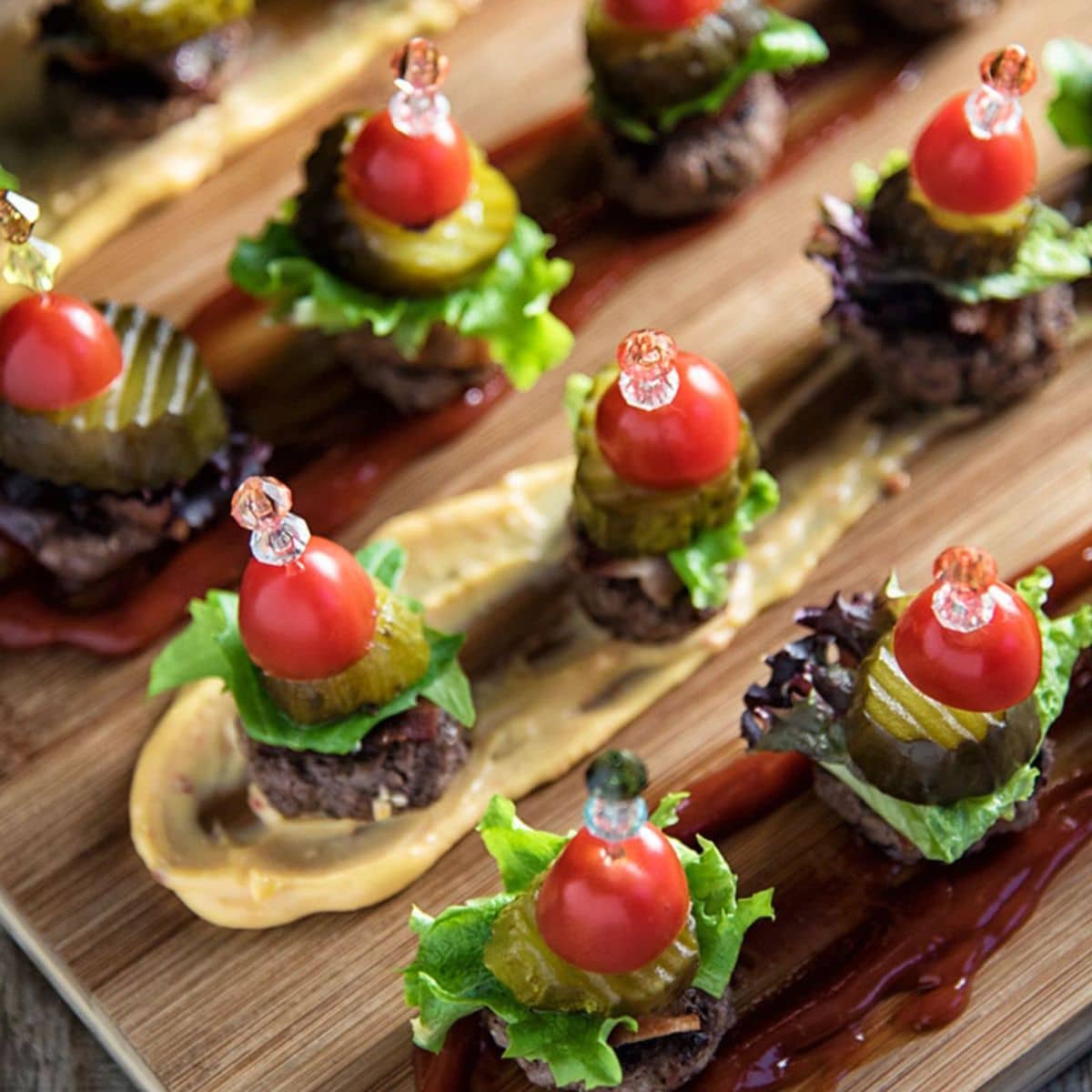 Craving a meaty hamburger? Try something new with these mini hamburger bites! They're an excellent and enticing appetizer for a dinner party or a fun and innovative way to feed your kids. The recipe tops them with lettuce, pickles, and tomatoes, but you can swap them out for your favorite burger toppings, like onions, mushrooms, or avocado!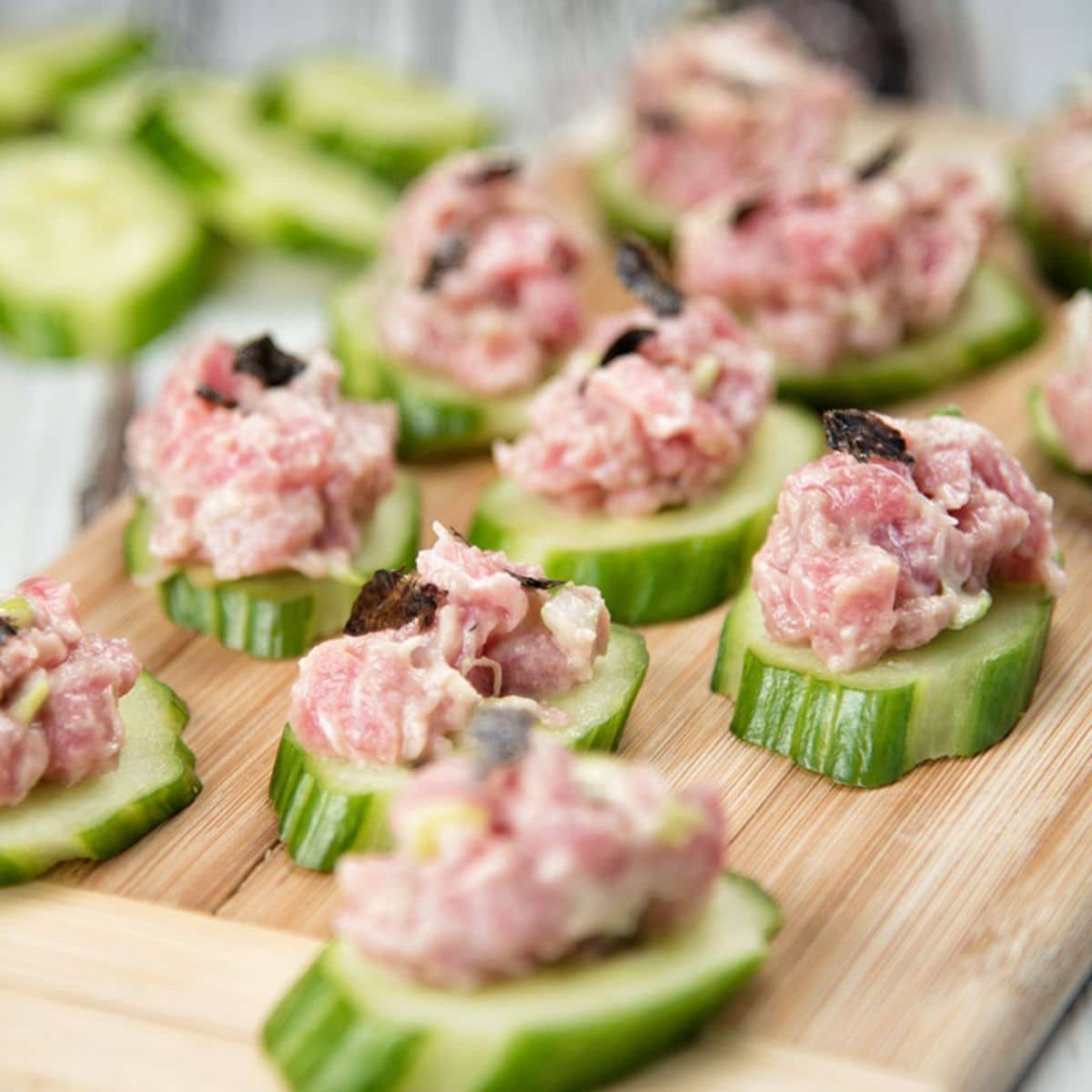 For all the fish lovers, these paleo tuna tartare bites are loaded with flavor and freshness. This quick recipe offers a similar flavor to sushi, so if you're missing those fishy bites, this is the perfect replacement. In just 20 minutes, you could be snacking on these tender tartare bites served on a crunchy cucumber vessel.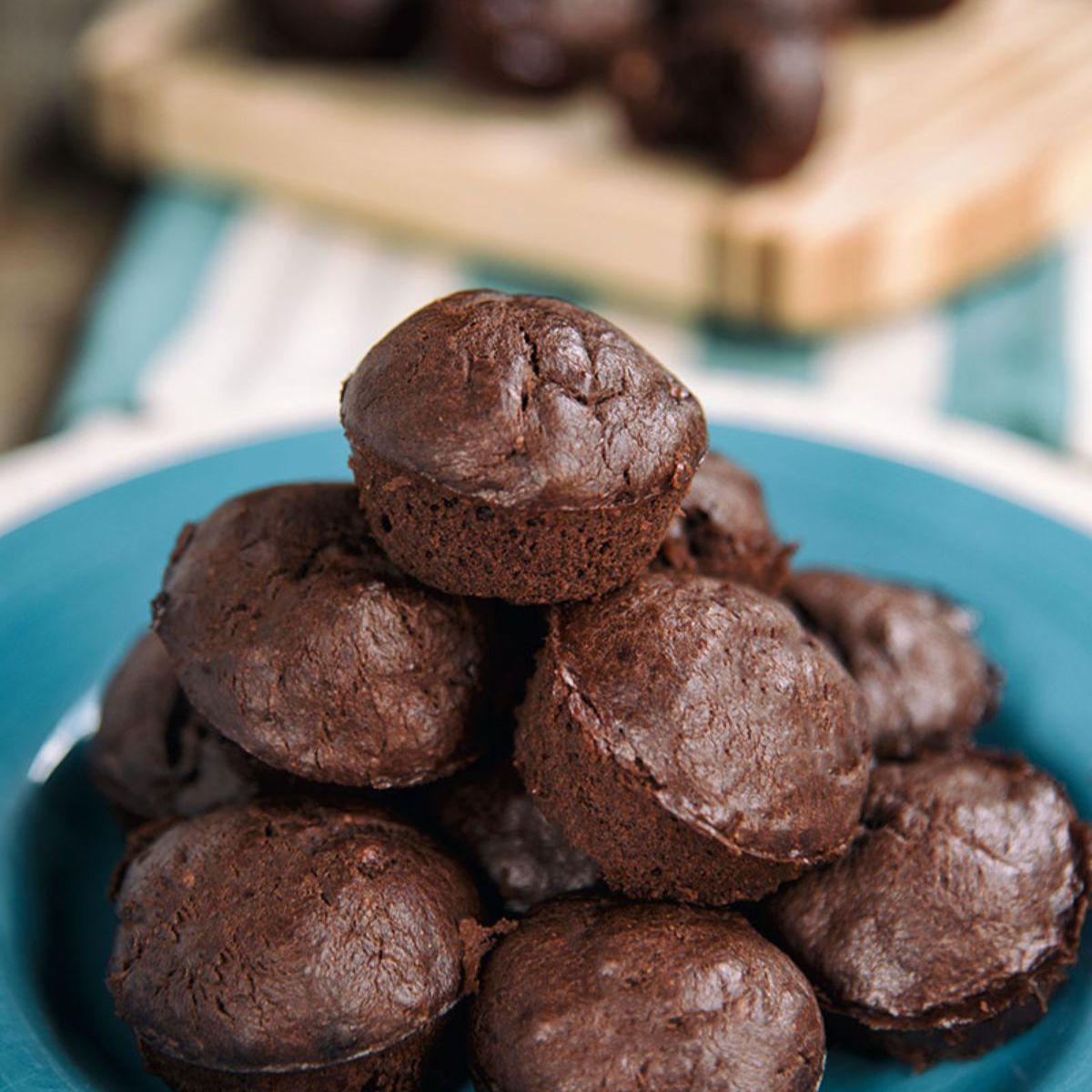 These mini muffins are an excellent after-school snack or sweet breakfast for kids and adults. You can also make these muffins for your next bake sale! They combine the nutty and fruity flavor of bananas with the rich taste of the cocoa powder. These adorable muffins are easy to pop into your mouth but be warned, they're super addictive!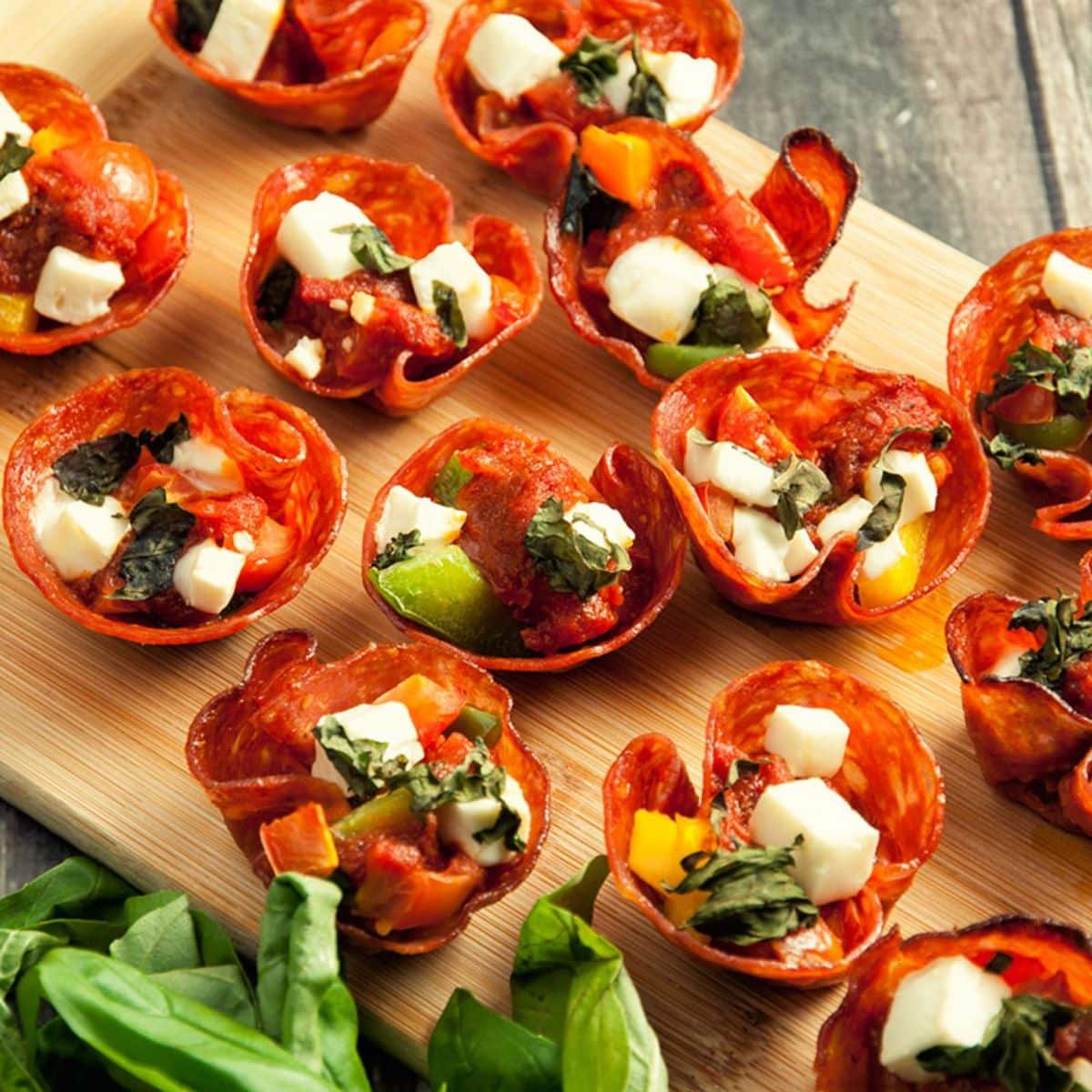 Pizza is one of the foods that many paleo people miss, but with this recipe, you can forget all about traditional pizza. These cute pepperoni pizza bites use a flower pepperoni to hold all the scrumptious ingredients. Add bell peppers, tomatoes, basil, and other toppings you like to your pizza! They're fun to pop in your mouth and kids will love them.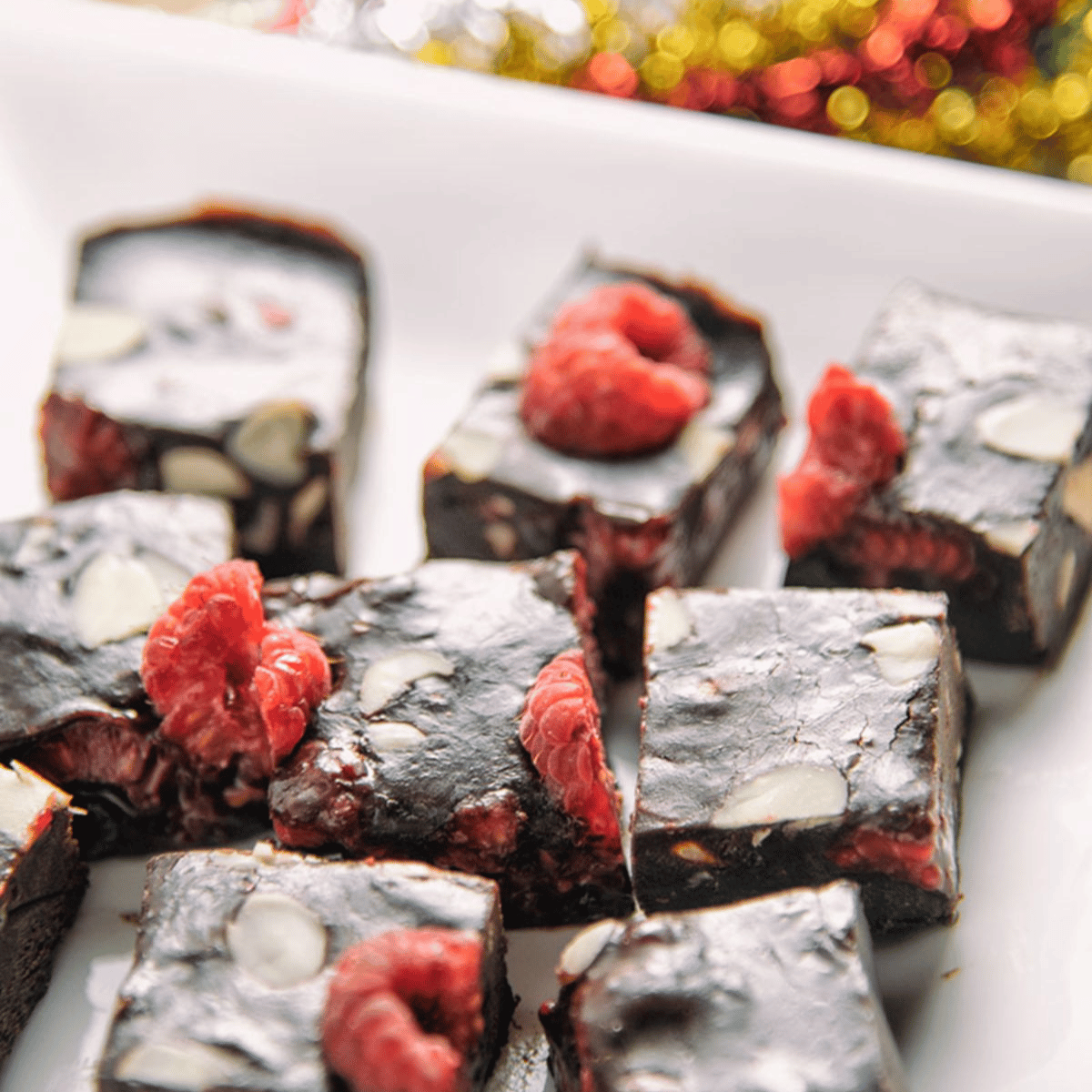 These no-bake paleo bars are a great summer treat when the last thing you want to do is turn on the oven. The recipe combines dark chocolate, raspberries, and almonds for a vibrant and cozy flavor profile. It touches all the right notes, with the sweetness of raspberries, the nuttiness of almonds, and the bitter dark chocolate. It's perfect for dessert or an indulgent breakfast.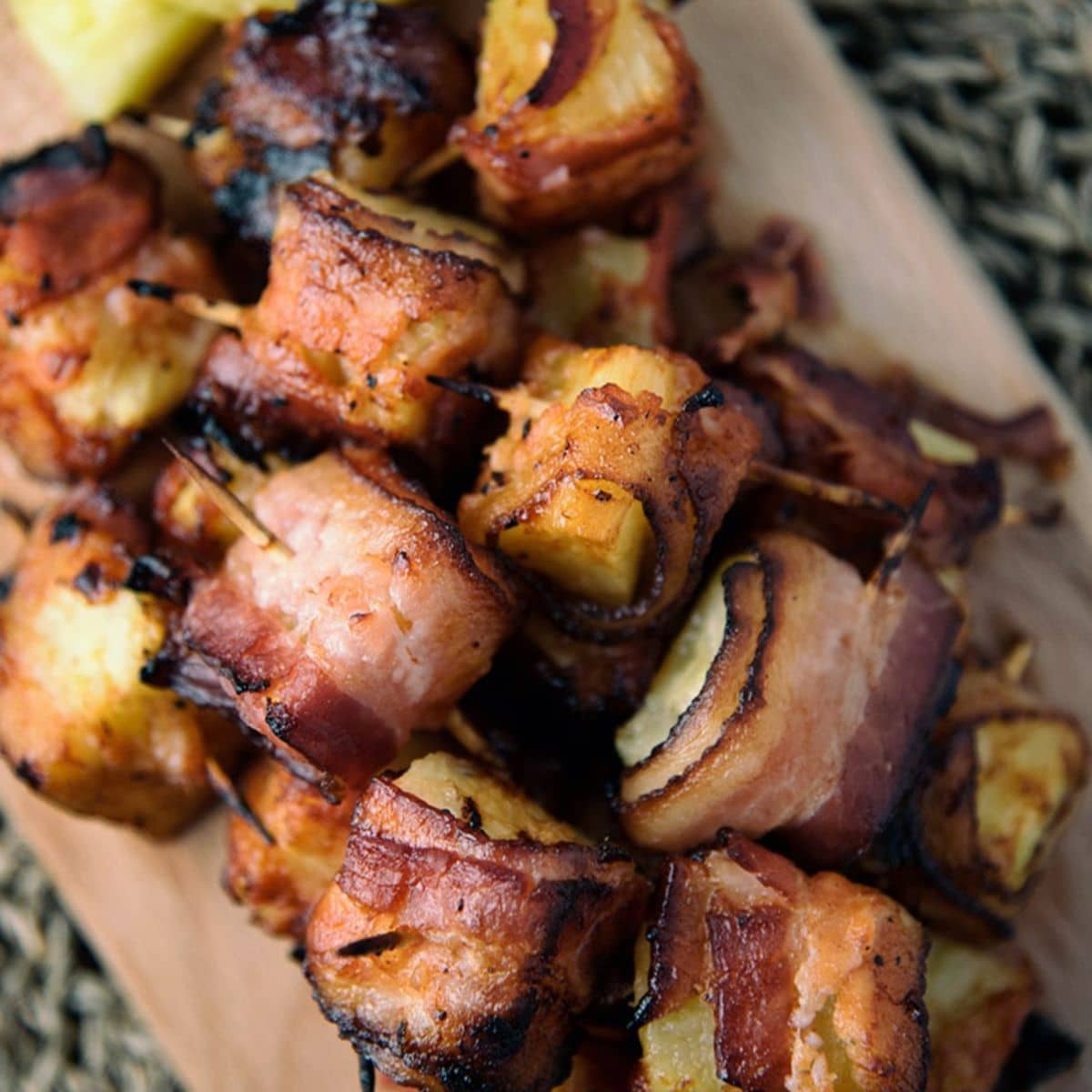 Pamper yourself and your guests with these delectable umami bites. Sweet, juicy pineapple wrapped in smoky bacon is a no-brainer and can show your non-paleo friends how delicious paleo food can be. These bites offer the perfect combination of sweet and salty. The smell alone will make your stomach groan and mouth water.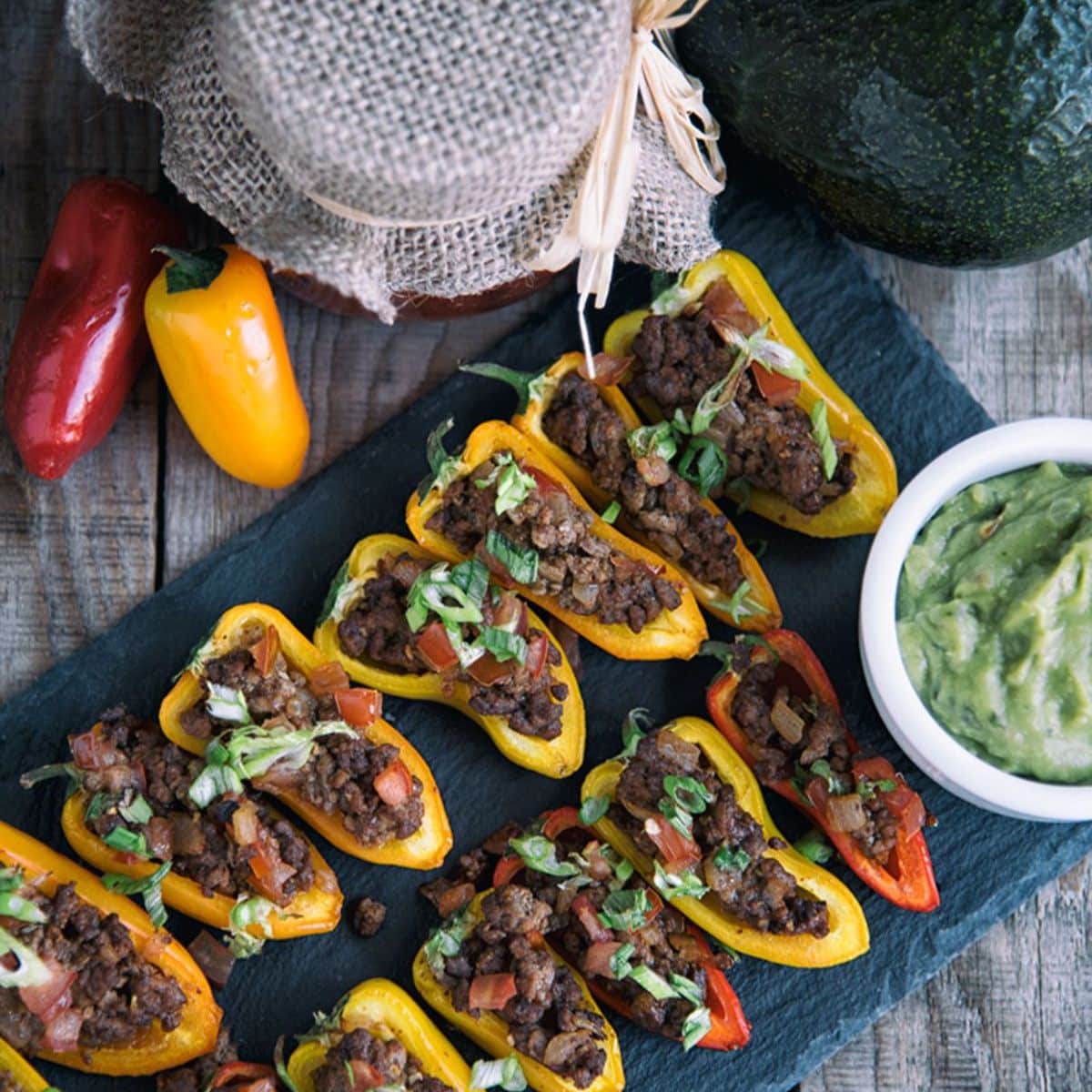 Stuffed peppers are a classic and nutritious meal, but you can make this dinner cuter by following this recipe. These bite-sized bell pepper bites have the bold and familiar taste of nachos with a softer texture. Add extra chili powder and hot sauce to kick up the heat, or leave them as is for a kid-friendly dinner!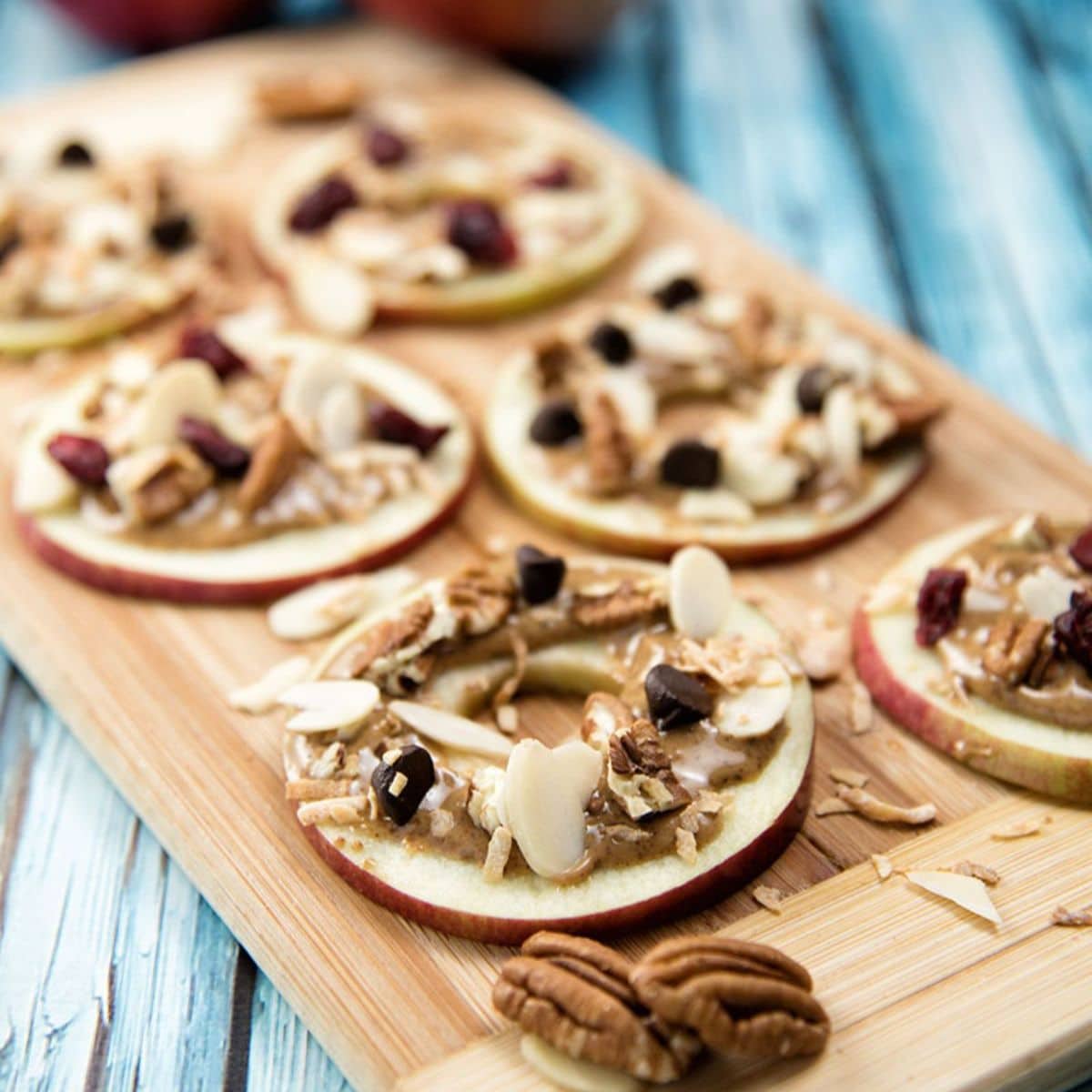 Not only are these apple and almond butter bites sweet and yummy, but they're also beautiful. You can assemble these paleo bites in just 15 minutes, making them an easy option for when your kids have friends over or you get tummy rumblings in between meals.
With almonds, pecans, cranberries, and chocolate, they're the perfect balance of sweet, tart, and decadent, so you can vanquish your sweet tooth and satiate your hunger with these lovely apple bites.
Add some umami to your life with these savory sausage-stuffed jalapeno bites that are spicy and rich. If you love food with a little heat, these jalapeno bites will sate that craving and have your tastebuds dancing. You only need six ingredients to create this bite-size spicy snack that will be a hit at parties and picnics.
Wrap Up
These paleo bars and bites are a great option when you need an appetizer or dessert for a party, but keeping some of these tiny snacks around your house can take a lot of the pressure off when it comes to breakfast and snacking.
These recipes are also a brilliant way to satisfy cravings for non-paleo food, like pizza, sushi, and burgers with buns.
After you try some of these paleo bars and bites, you'll never want to eat anything full-sized again!