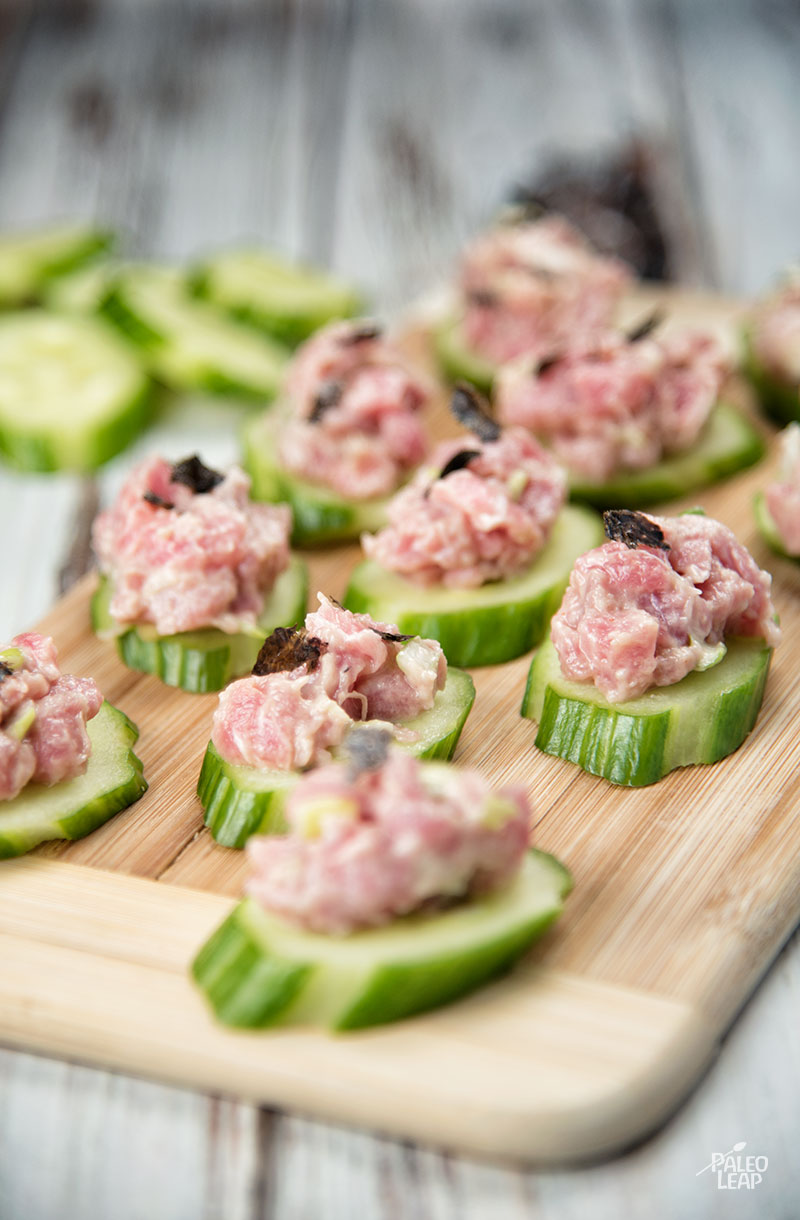 Missing sushi? Not the cheap imitation-crab kind you get for $5.99 at the grocery store, but the really good kind, with top-quality fish that someone picked out by hand? Here's a recipe to help scratch that itch: tuna tartare with just a little bit of spice, spooned onto crisp cucumber slices with nori as a garnish instead of a wrapper. It's not exactly the same as sushi – this is a Paleo recipe, so there's no rice – but it's got a lot of the same elegance and flavor.
Of course, for tartare you want to make sure you're really getting the freshest, best-quality fish you can find. Depending on where you get it, you can often eat fish that's been frozen for a specific length of time to kill bacteria without cooking the fish. Another ingredient tip: if you're iffy about the seeds in the cucumber, get an English cucumber (those are the ones typically sold individually plastic-wrapped) – the seeds are smaller.
This would be a great treat if you're looking for something a little fancy for a party or a special occasion, especially as the weather starts getting warmer and fresh, cool appetizers are in demand. Feed it to your guests, or just make it to treat yourself!
Tuna Tartare Bites Recipe

SERVES: 2

PREP: 20 min.

Values are per portion. These are for information only & are not meant to be exact calculations.
Ingredients
½ lb. tuna, sushi-grade, diced
1 tbsp. green onion, diced
¼ cup mayonnaise
1 tsp. sriracha sauce (optional)
¼ tsp. garlic powder
1 cucumber, sliced ¼ inch thick
1 nori sheet, minced (optional)
Sea salt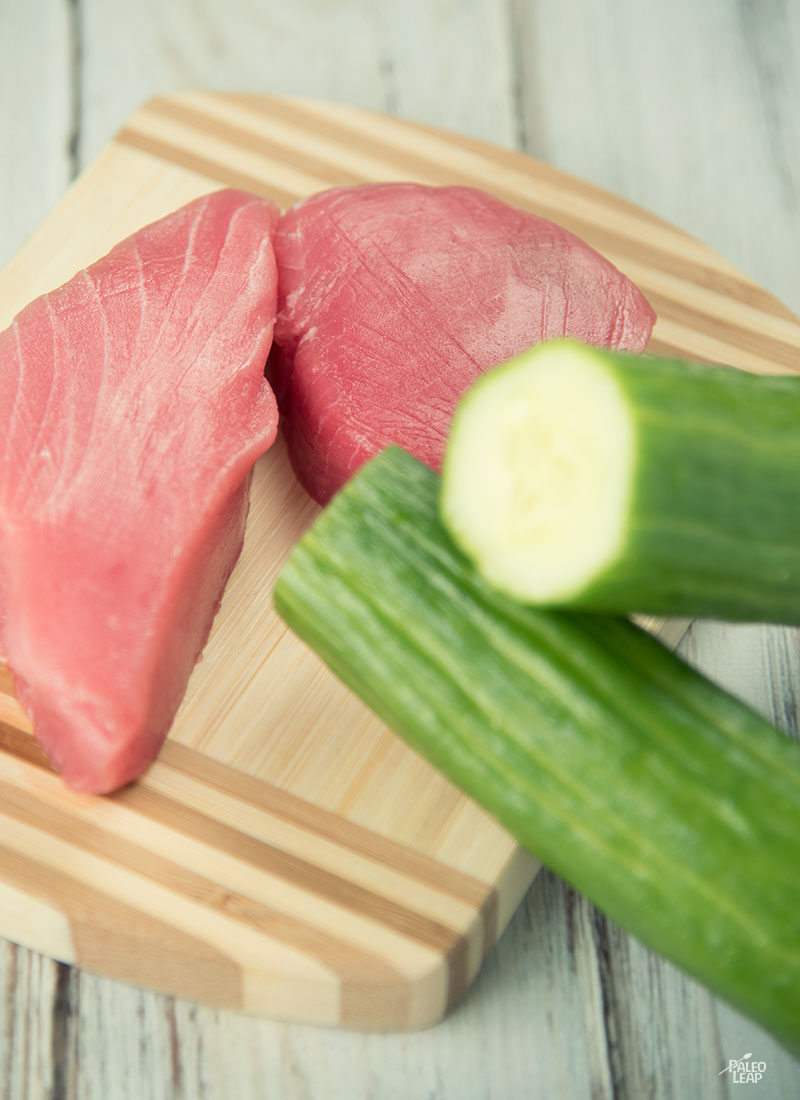 Preparation
Combine the tuna and green onions in a bowl.
Add in the mayonnaise, sriracha, garlic, and season to taste with salt and pepper.
Toss everything gently.
Scoop some tuna mixture onto each cucumber slice.
Garnish with minced nori and serve.