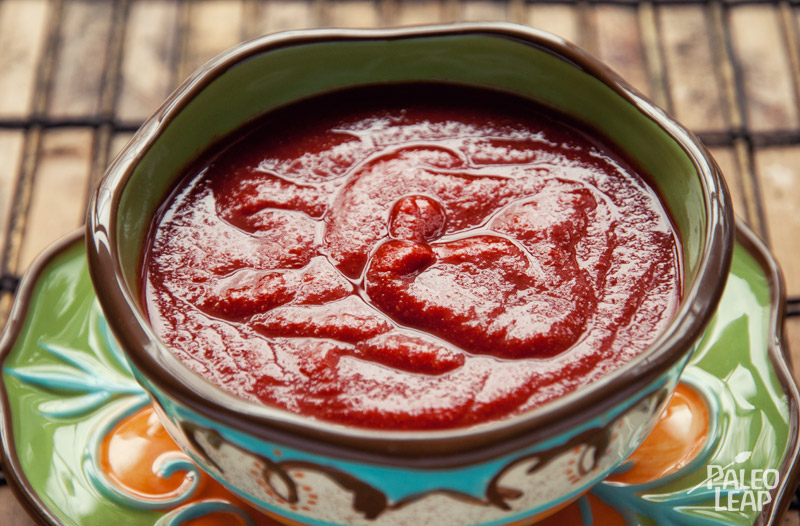 Do you love the eye-searing burn of a chili pepper on your tongue? Is your spice cabinet full of chili powder, red pepper flakes, curry paste, and exotic spices from every ethnic cuisine you can find? Then you'll love this homemade sriracha sauce: it adds a fiery zip to anything you drizzle it over, from meatballs to stir-fries to soups and stews. Originally from Thailand, it's great on southeast Asian food, but it's also surprisingly good in places you won't expect (keep an eye out in the next few days for a recipe!)
That said, sriracha sauce is not for the faint of heart – or the nightshade-intolerant. If you're using it in a recipe for the first time, err on the side of caution (you can always add more later!), especially if you're feeding kids or guests. A pound and a half of hot peppers is a spicy force of nature that deserves to be treated with respect!
A few words about the ingredients: you might have trouble finding red jalapenos in some places; the Fresnos are more common and just as good. For the fish sauce, you could make your own, but you can also get junk-free versions fairly easily at most grocery stores. Other than that, the ingredients list is pretty simple: once you get rid of the preservatives in the store-bought versions, sriracha is actually quite Paleo-friendly.
This recipe can be kept in the fridge for up to a week; if you know you won't use it all, you can freeze it in an ice cube tray, and then pop out the cubes and stash them in a plastic bag in the freezer. Then just defrost a cube when you need one, with no worries about anything going bad. With the original "rooster sauce" potentially an endangered species (after residents of the neighboring town complained about living in the 24/7 chili pepper smog), learning to make your own will keep your kitchen well-stocked with a healthy Paleo version of this favorite mouth-tingler.
Sriracha Sauce Recipe

PREP: 20 min.

COOK: 10 min.

Values are per portion. These are for information only & are not meant to be exact calculations.
Ingredients
1½ lbs. fresh red hot peppers, (jalapeño or Fresno), stemmed, seeded, and roughly chopped;
4 Thai chilies, stemmed, seeded, and sliced thinly.
5 garlic cloves;
3 tbsp. white wine vinegar;
2 tbsp. tomato paste;
2 tbsp. raw honey;
2 tbsp. fish sauce;
2 tbsp. extra-virgin olive oil;
Sea salt, to taste;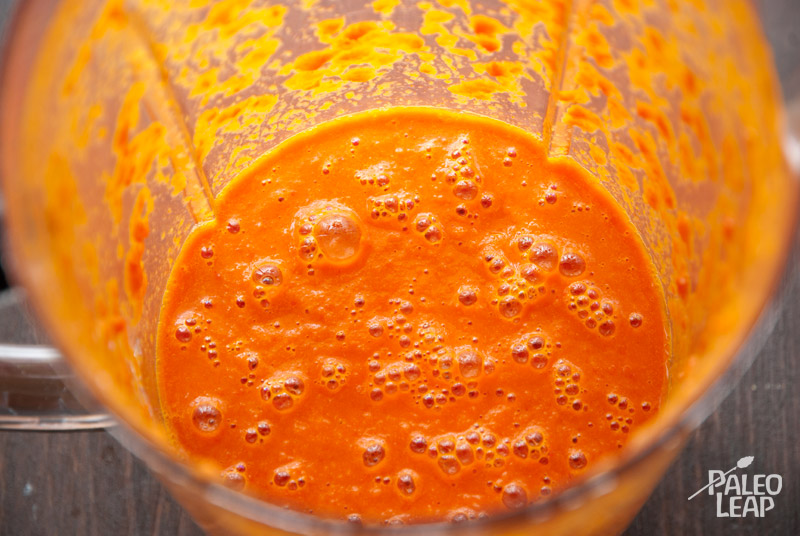 Preparation
Place the red hot peppers, Thai chilies, and garlic in a blender or food processor.
Add the remaining ingredients and pulse until smooth.
Season to taste with sea salt. If the sauce is too thick for you, add 1 tbsp. of water at a time until it reaches the right consistency.
Pour the sauce into a saucepan and bring to a boil over a medium-high heat.
Reduce the heat to low and let the sauce simmer for about 10 minutes, stirring occasionally.
Allow the sauce to cool down, and pour into a jar.