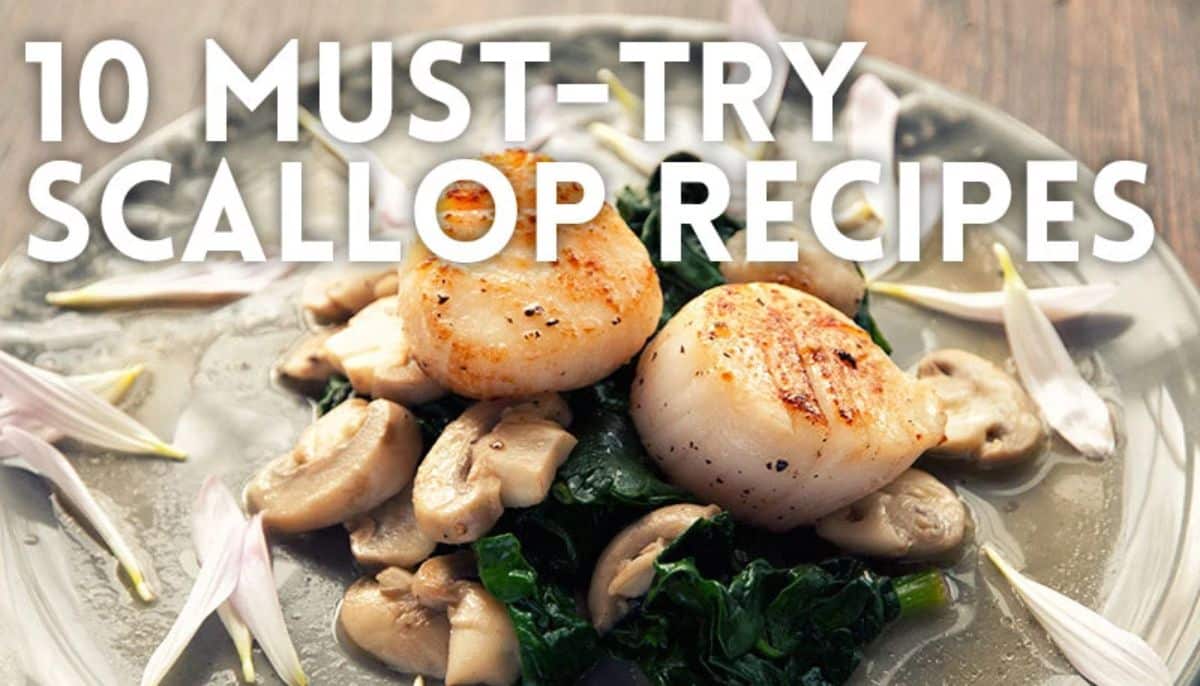 Scallops are not favored by all, but they are certainly one of those foods that we would encourage to be apart of one's diet. They are so rich in nutrients - an excellent source of zinc, selenium, vitamin B12 and phosphorus. For those of you who like scallops, than you'll for sure enjoy each and every one of these recipes. If you're concerned with the fishy taste (although scallops tend to be mild) take a look at the recipes with salsa or bacon, they do a wonderful job of toning down the seafood flavor.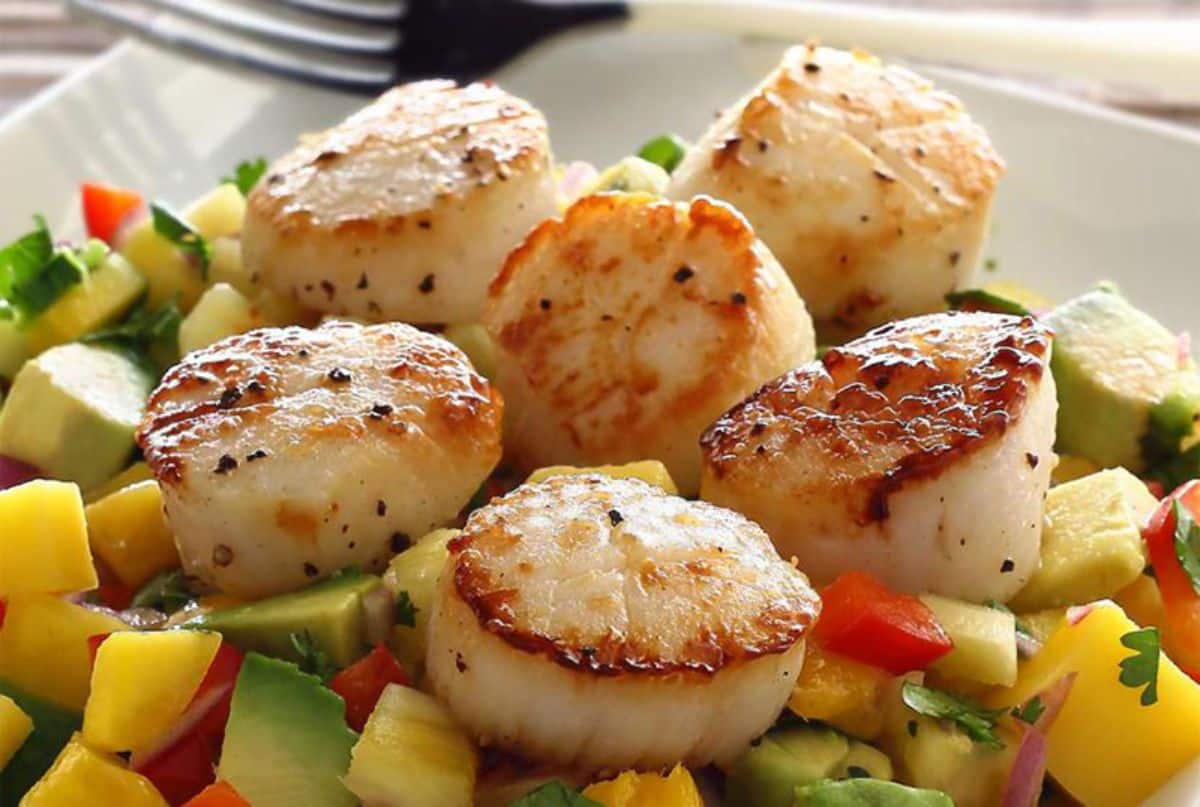 Perhaps one of our favorite ways to enjoy seafood and fish is when there's a summery salsa in the mix, so it was no wonder that we had to give this recipe a shot.
You'll find that scallops are frequently paired up with bacon. After trying this recipe, you'll totally understand why. It's not only a delicious match, but another great way to tone down the fishy taste.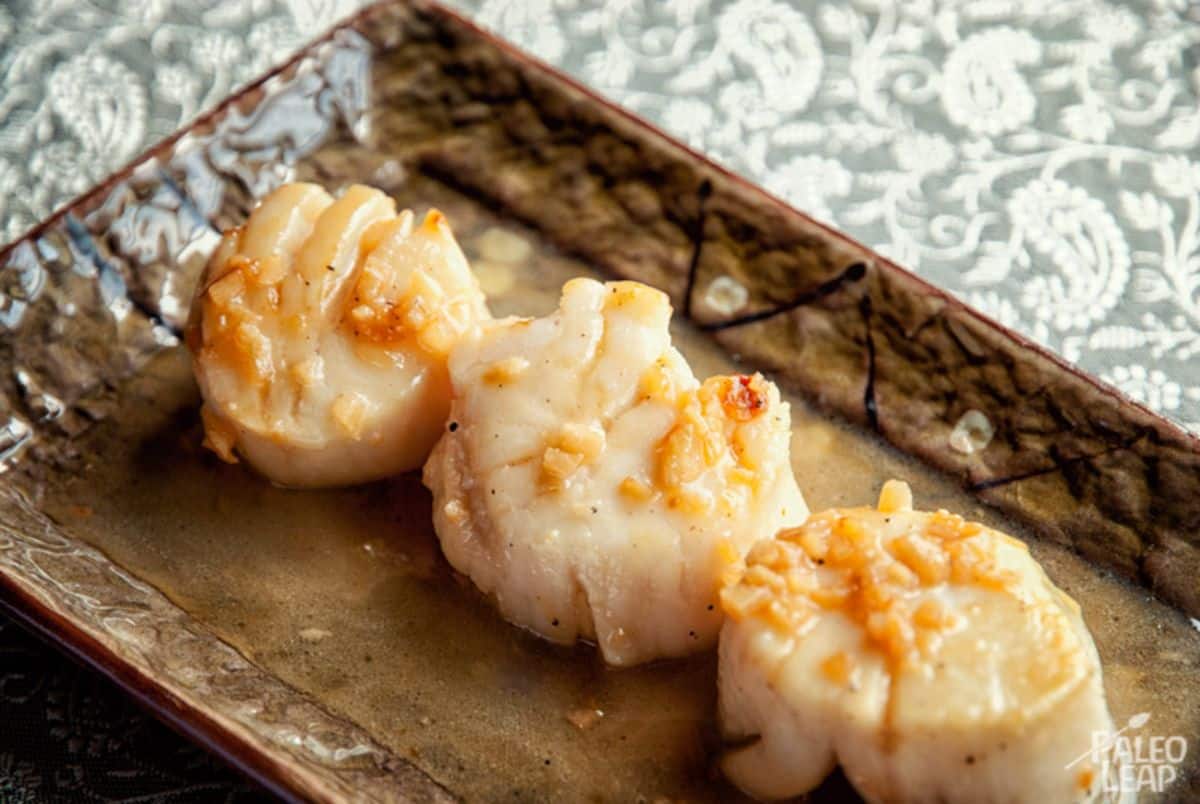 This recipe calls for the most basic of ingredients, yet will leave your taste buds very satisfied. Enjoy them on their own, or over any roasted or steamed veggie.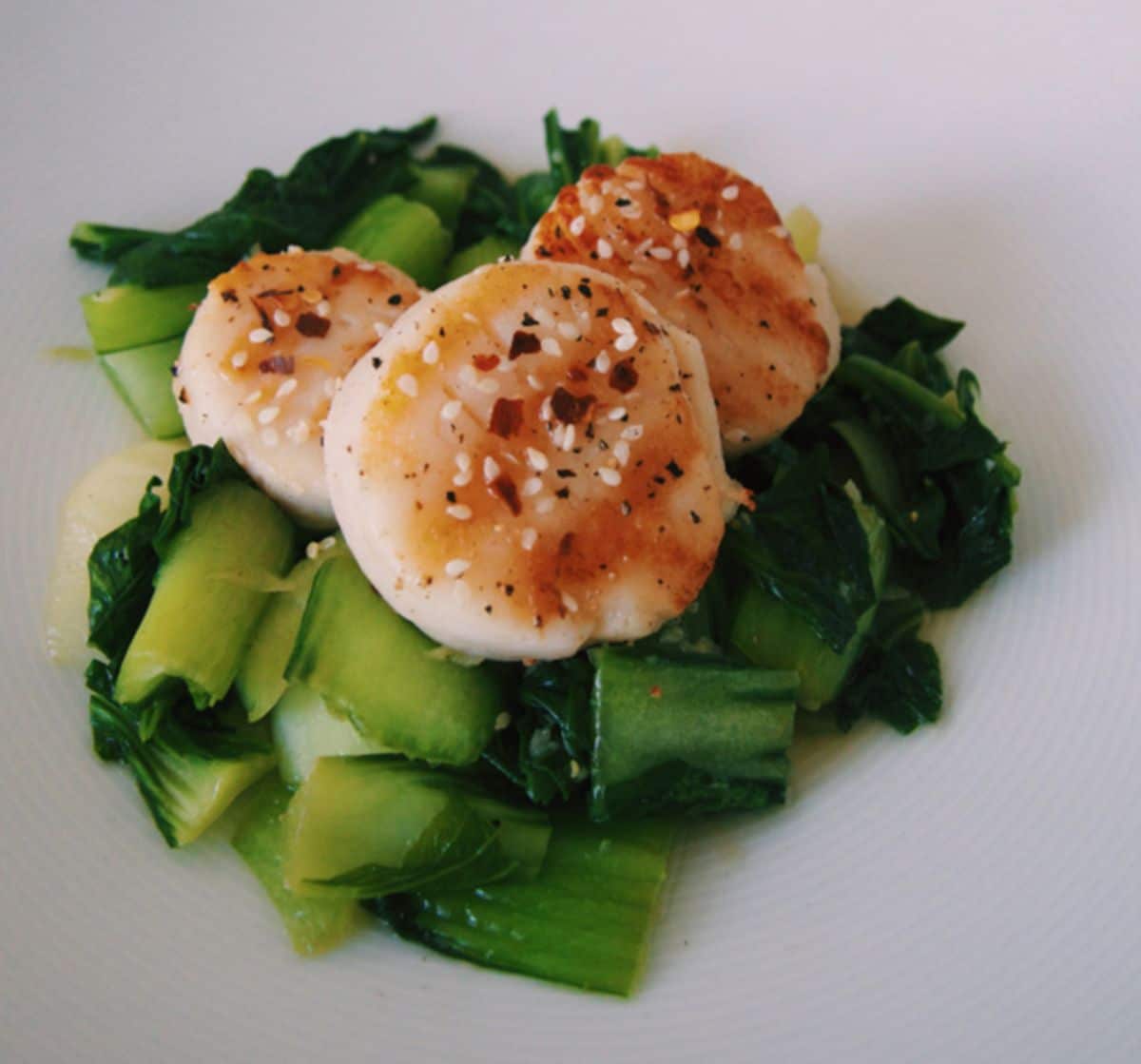 A quick and simple Asian inspired scallop dish. Makes for a great starter, or light meal.
More bacon and scallops, but this time they're in a tasty bed of zoodles (zucchini noodles that is). A great way to satisfy a seafood pasta craving.
If you're looking to get creative and have a little fun with your scallops, than this appetizer will help you do just that. Great finger food without the mess.
The real heart of this dish is in the richness of the mushrooms and sautéed spinach. The scallops just happen to be a great addition to round out the meal.
If you love butter chicken than it'll be hard to not love this dish. The fact that it can be prepped, cooked and on your table within 25 minutes is also very impressive.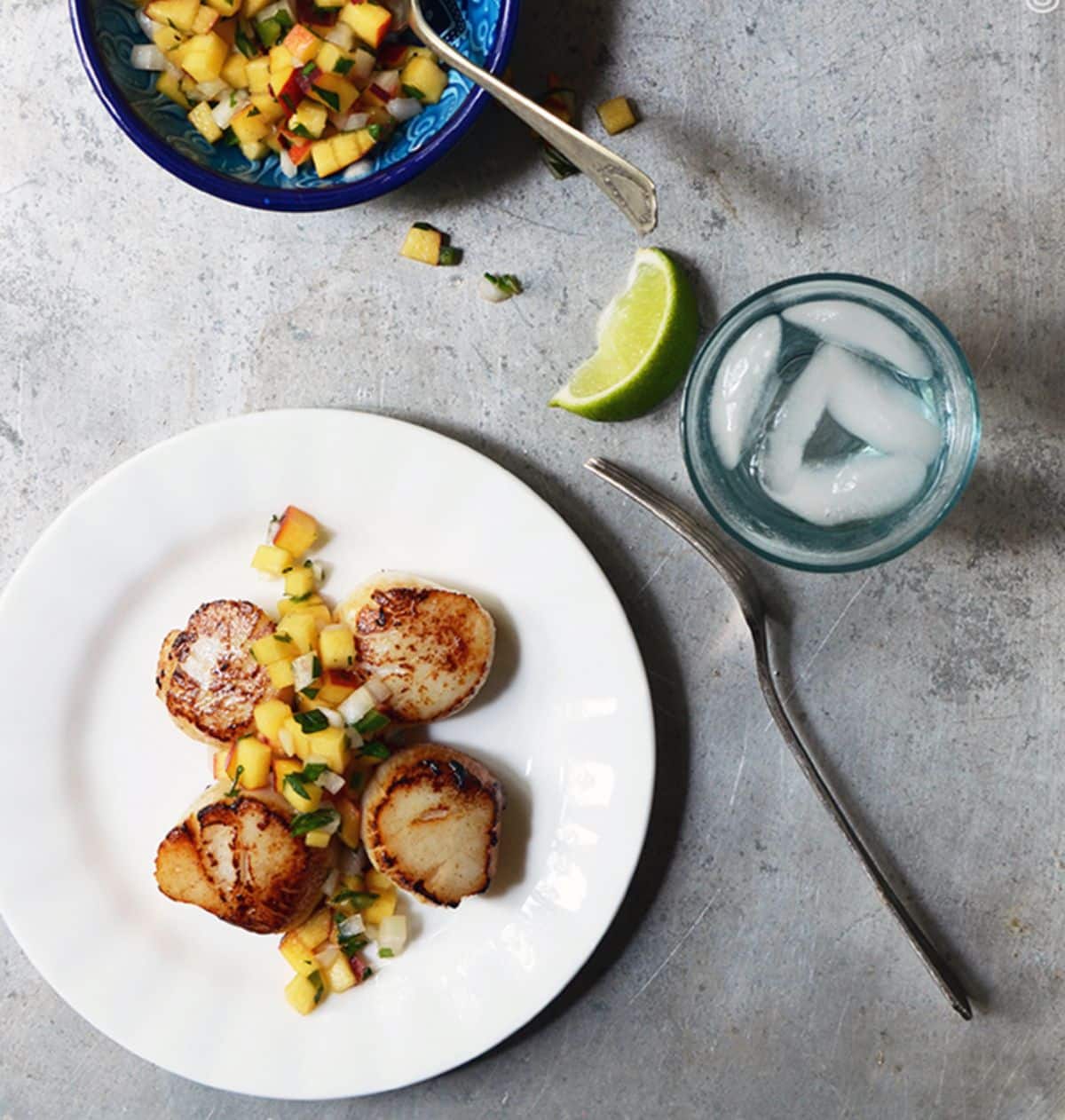 Another scallop and salsa dish you've got to try. This one just so happens to be perfect for spring or summer when peaches are still in season.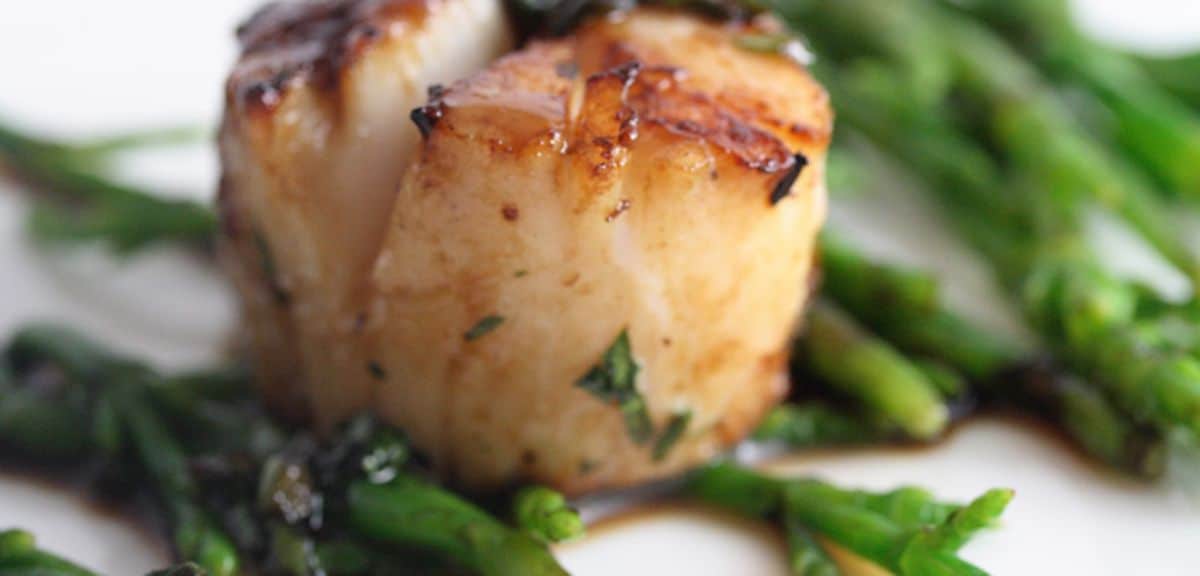 These Thai inspired scallops are a great way to change up a classic flavor combination. With minimal ingredients this dish can be prepared and cooked in less than 15 minutes.