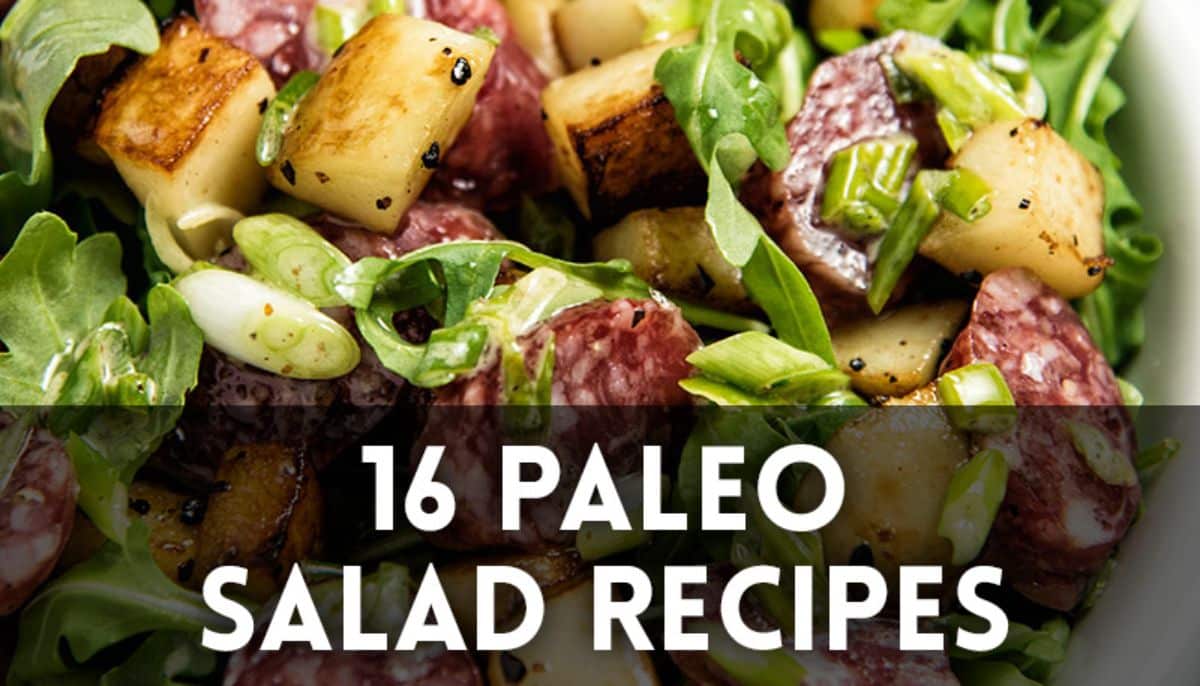 Are you in a salad rut? Are you always using the same dressing with the same vegetables and greens? Salads are meant to be tasty and vibrant and full of nutrients! Try one of these salad recipes and climb your way out of your ho-hum salad rut. Whether you're adding fruits, vegetables, meat or all of the above, get to crunching on one of these salads tonight!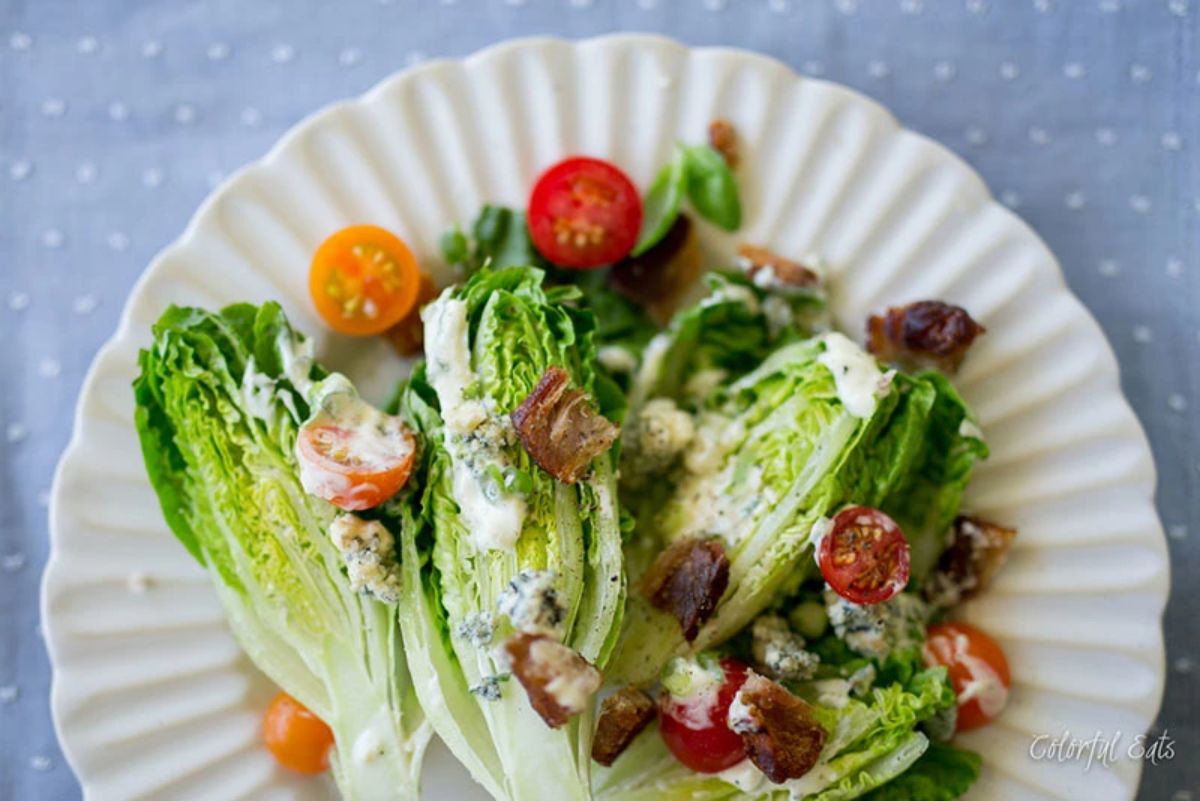 Skip the sandwich and enjoy a bacon-loaded salad!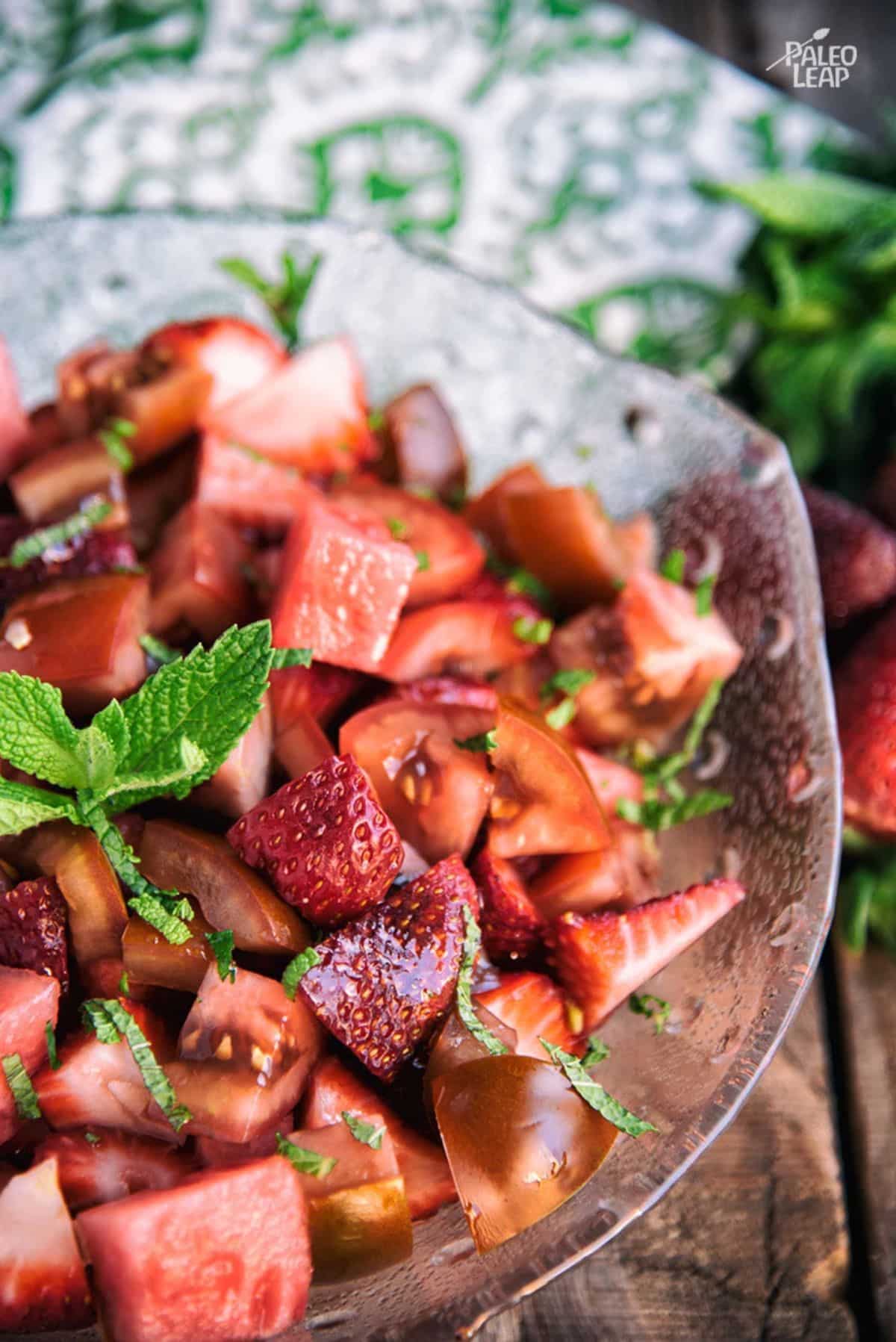 Tomato works surprisingly well in this fresh summer salad: after all, it is technically a fruit!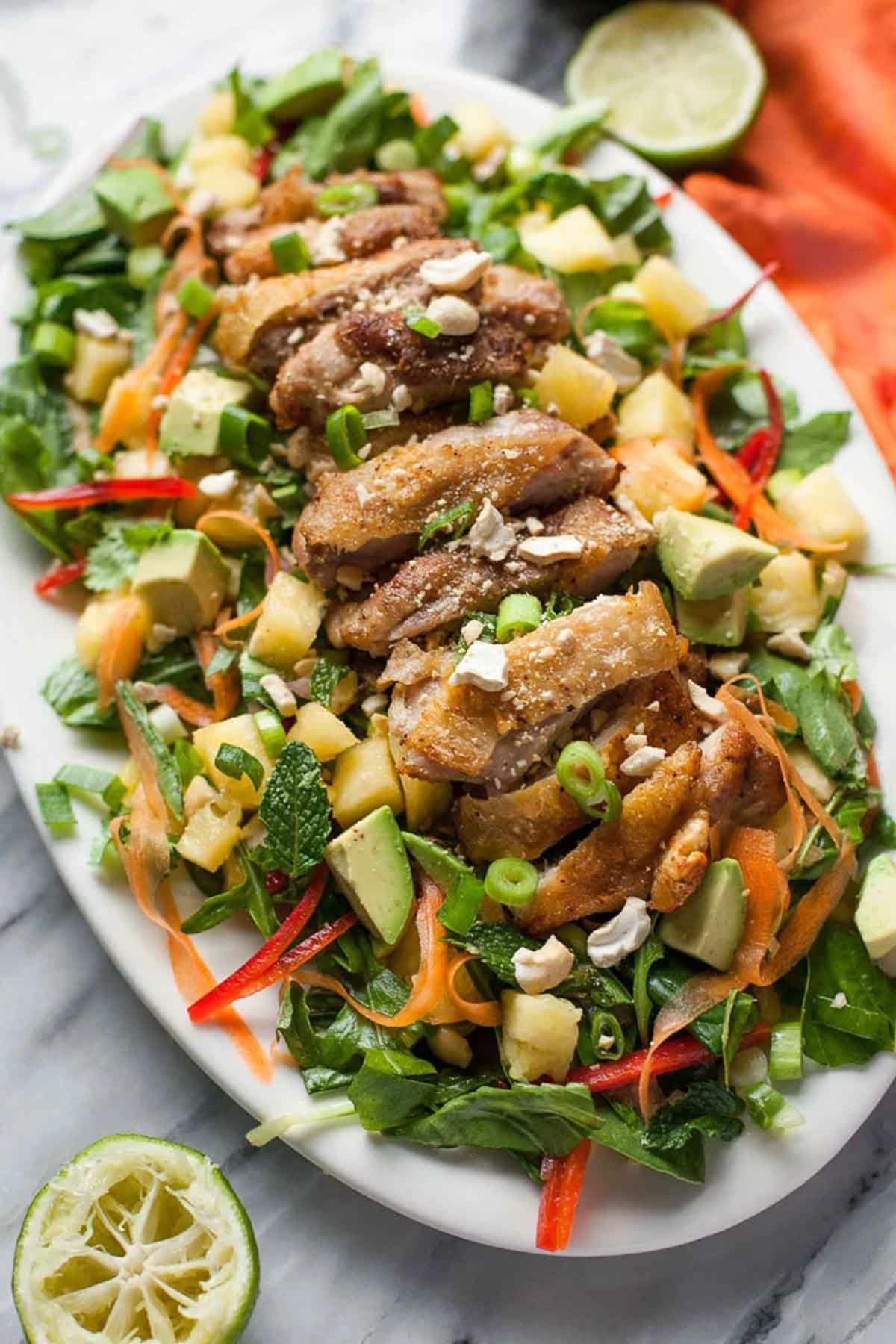 Crispy chicken with a Thai dressing over a bed of greens.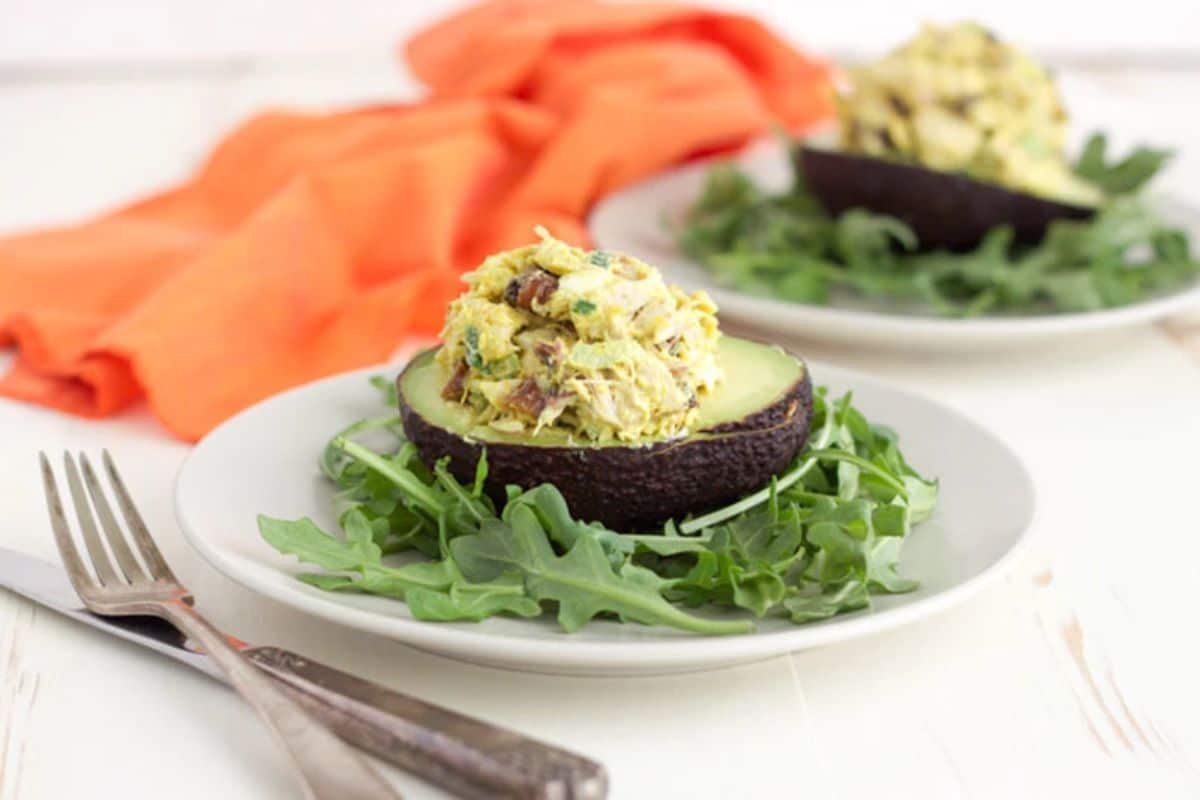 An avocado-stuffed chicken curry salad.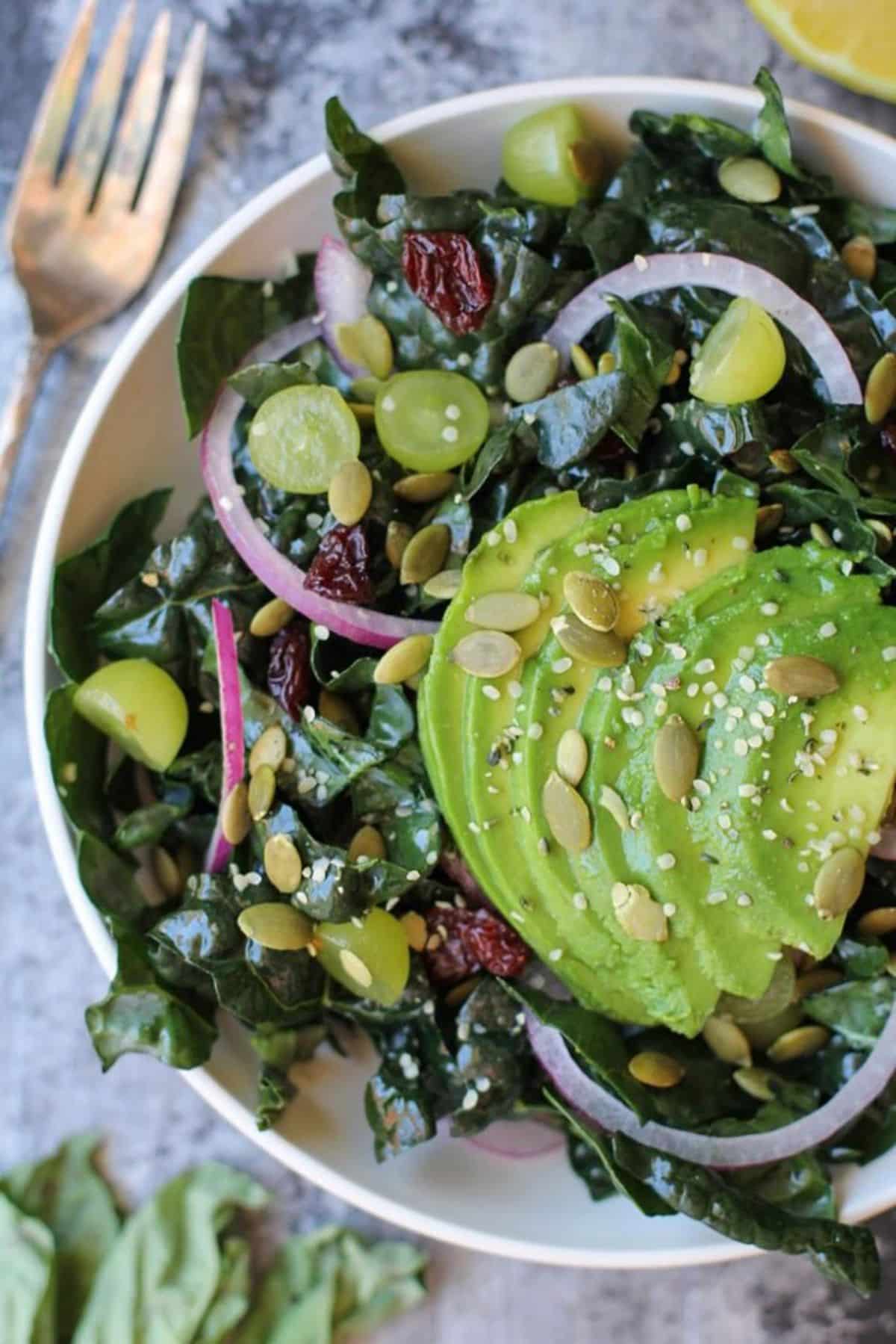 A healthy salad with twist of lemon basil dressing.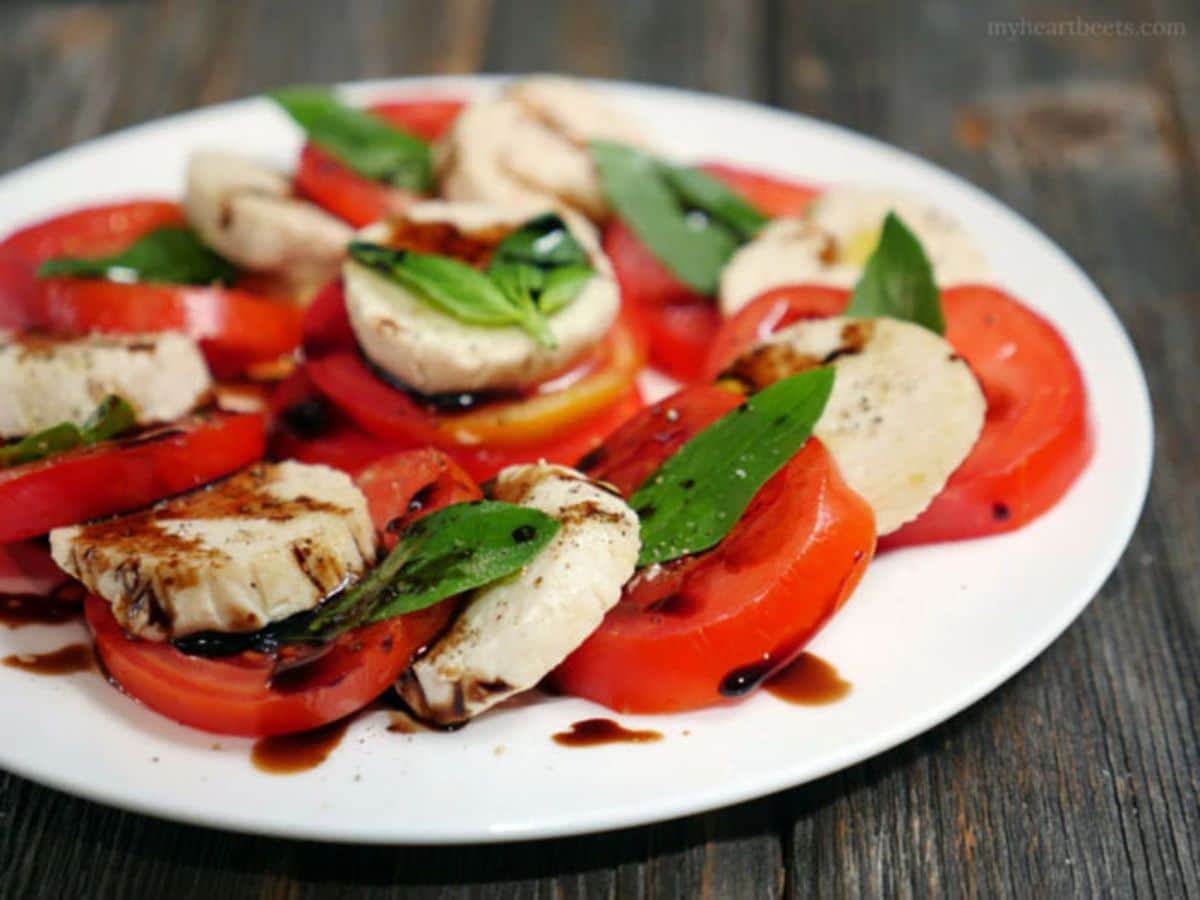 Enjoy this Caprese salad without the mozzarella.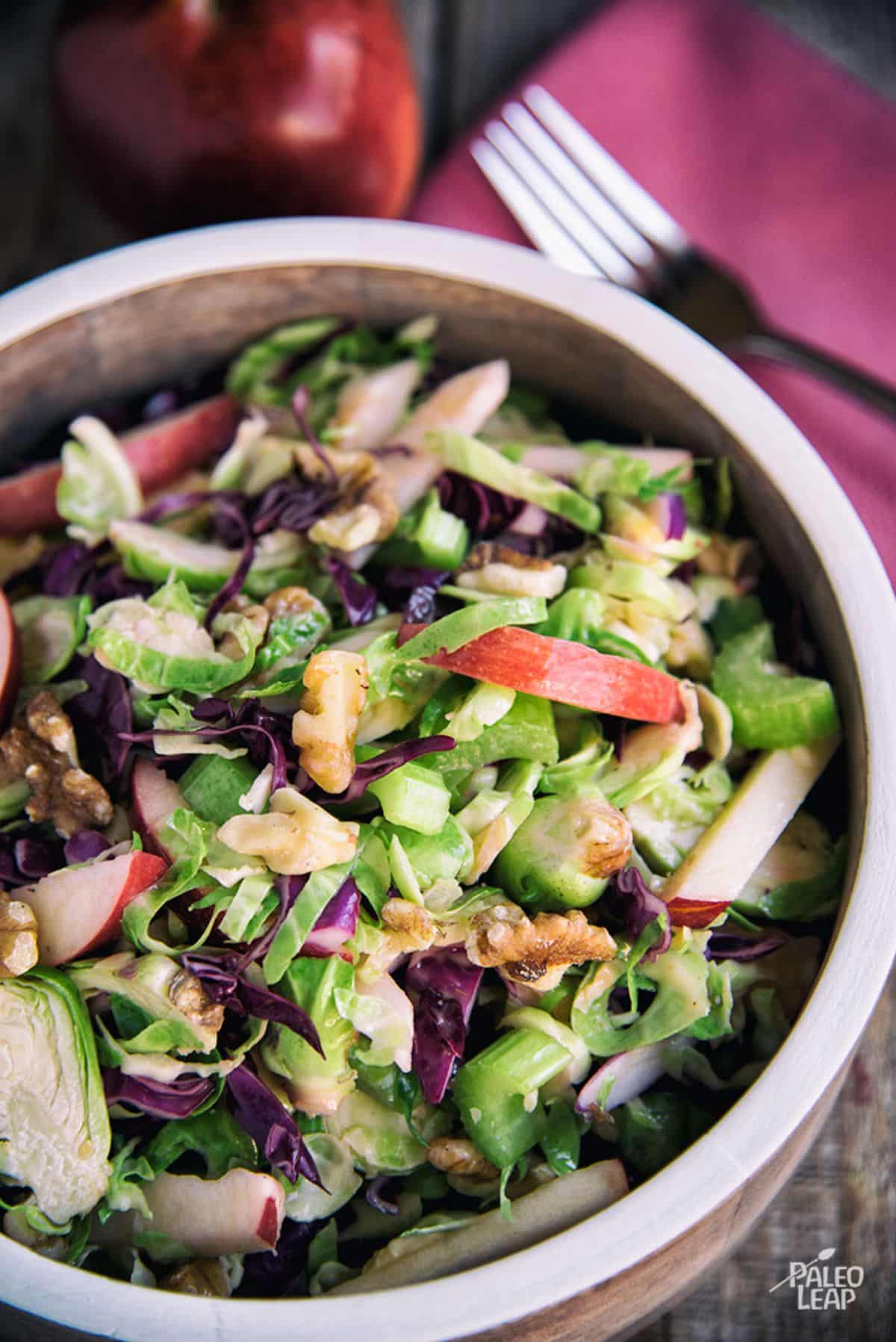 If you've never had Brussels sprouts in a salad, try them out with this crunchy, summery recipe.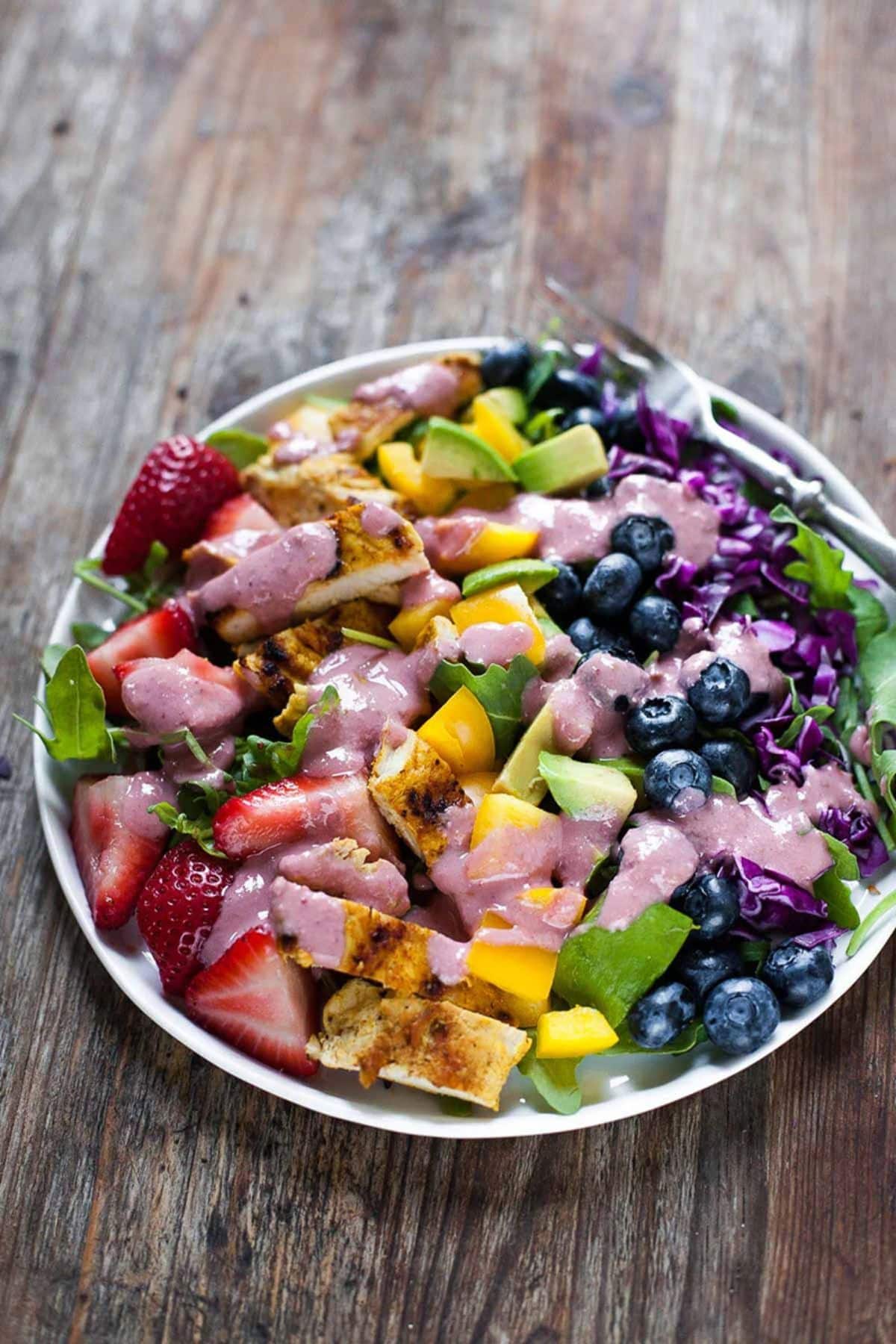 A salad so gorgeous you almost don't want to eat it!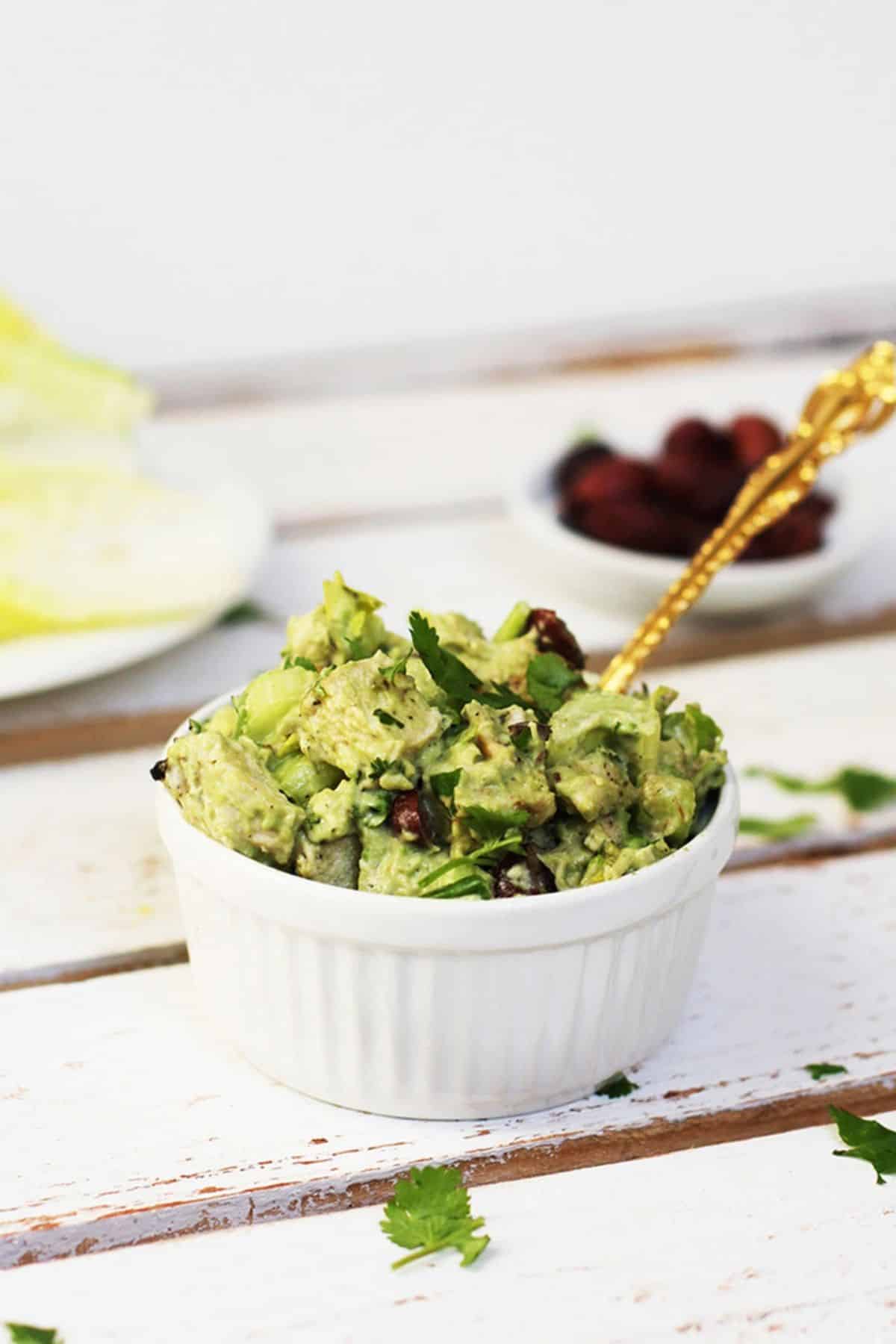 A quick, creamy chicken salad.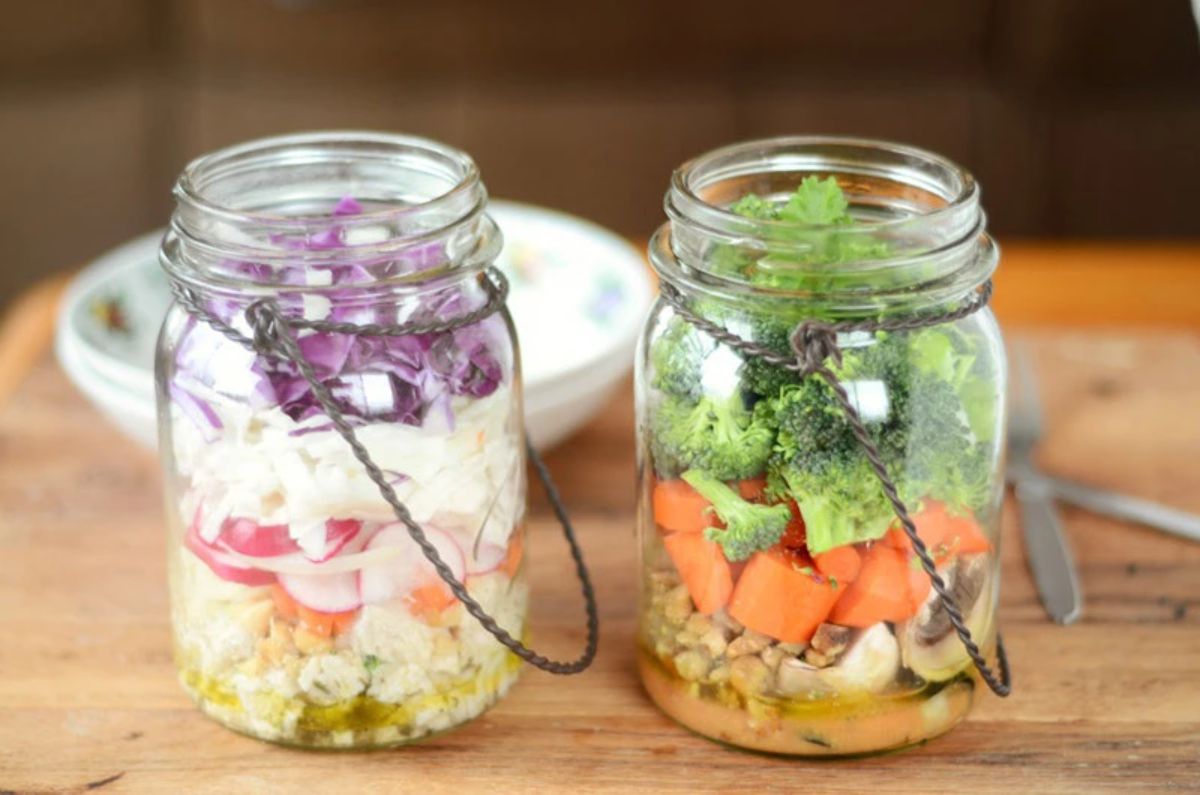 Two pre-make and portable Mason jar salad recipes.
A crisp arugula salad with a tasty salmon fillet and cool strawberries.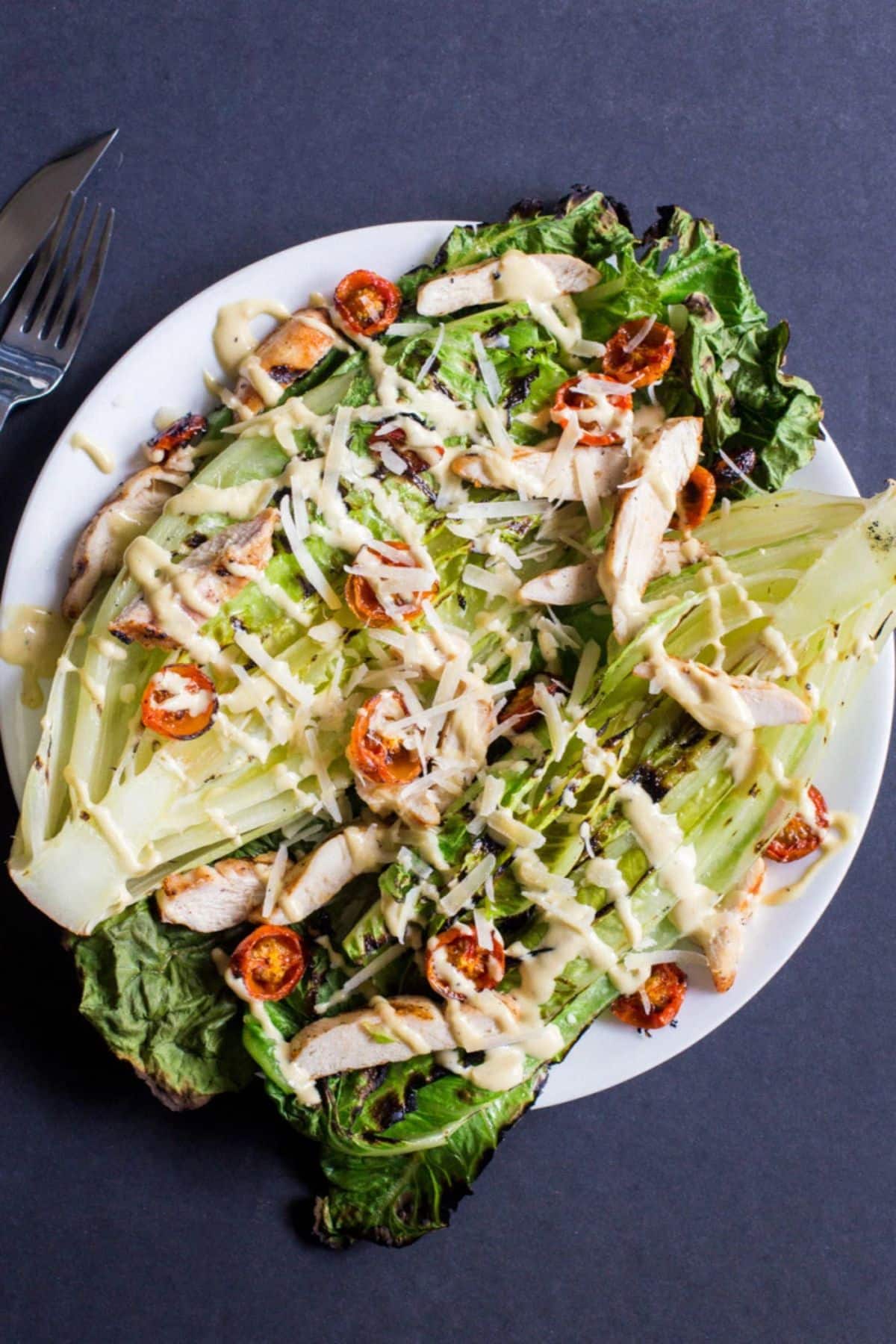 This romaine salad is made complete with a creamy Caesar dressing and roasted tomatoes.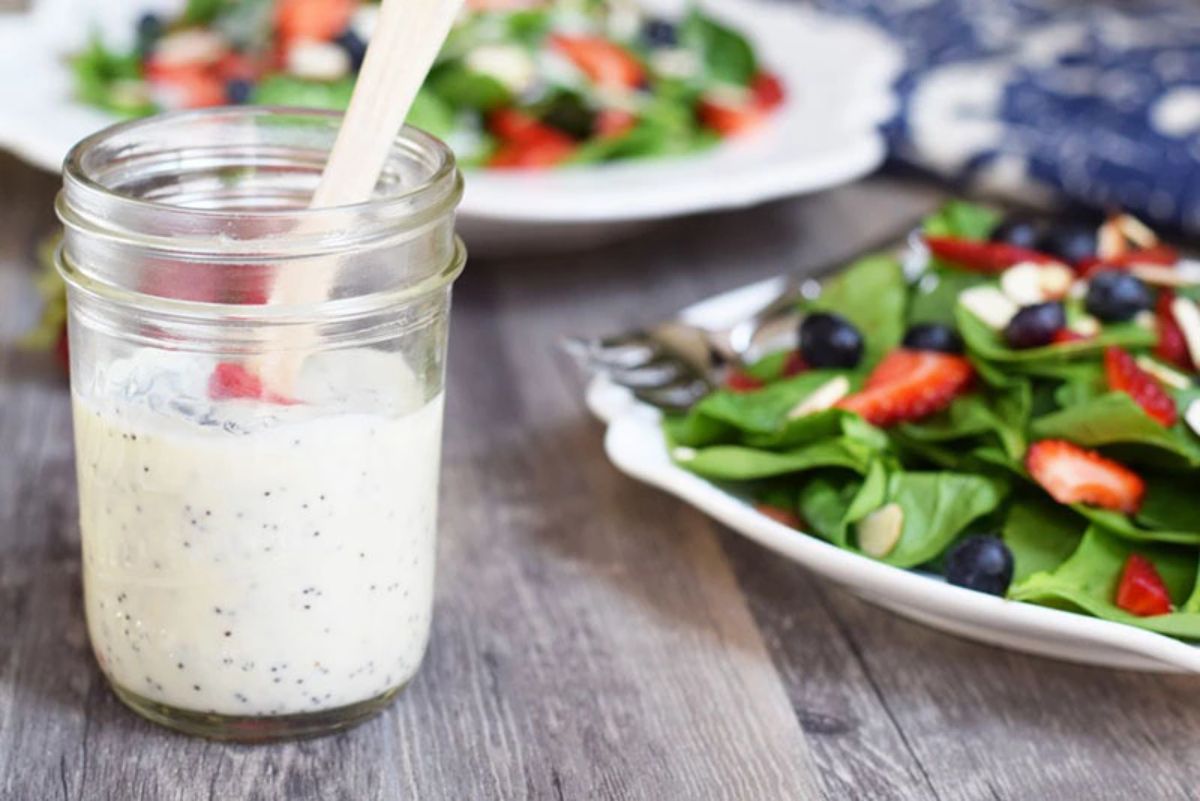 A creamy poppyseed dressing -- because salads are all about the dressings!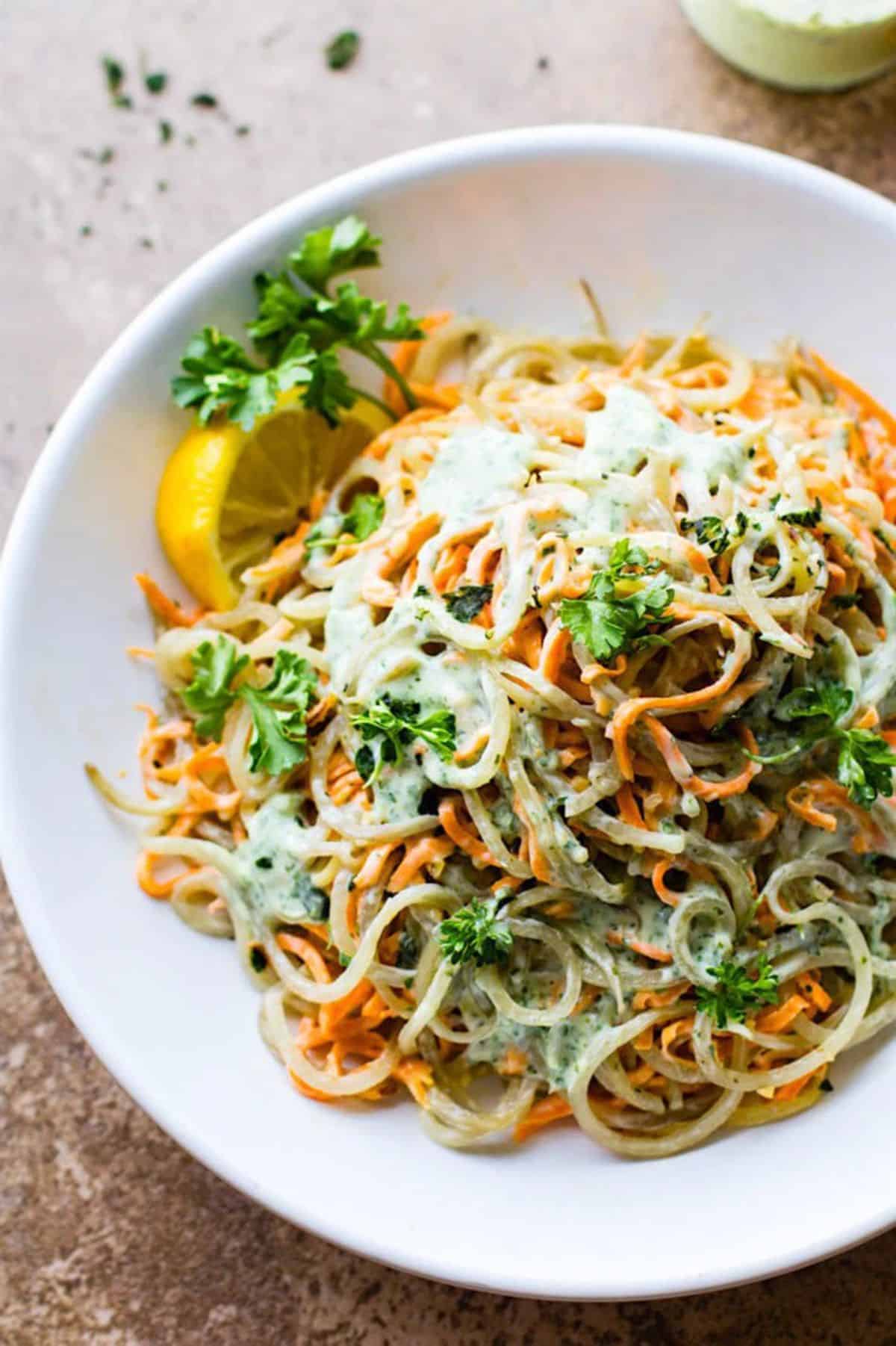 Two thumbs up for this spiralized potato pasta salad with a tahini-based dressing!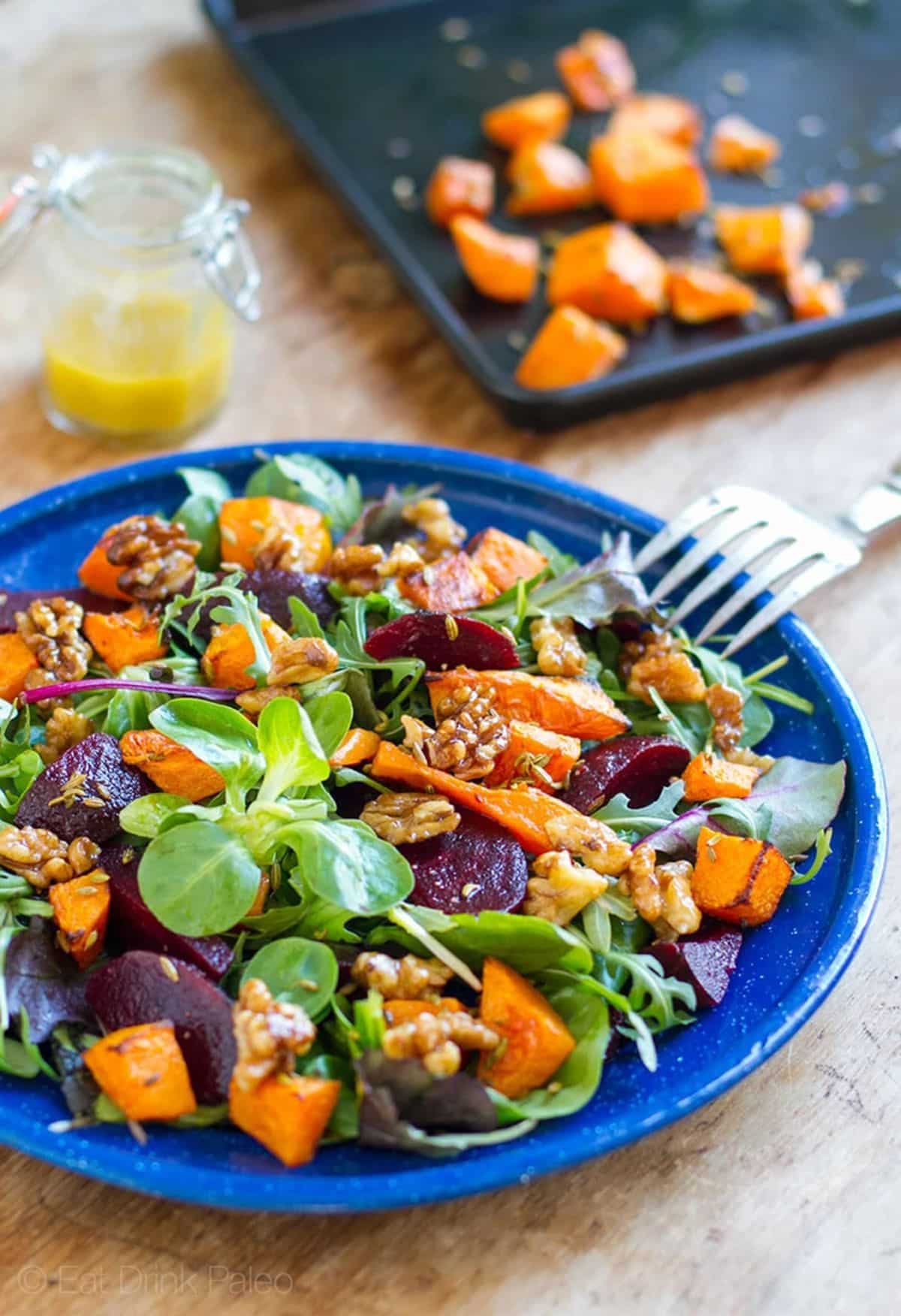 A hearty salad perfect for fall!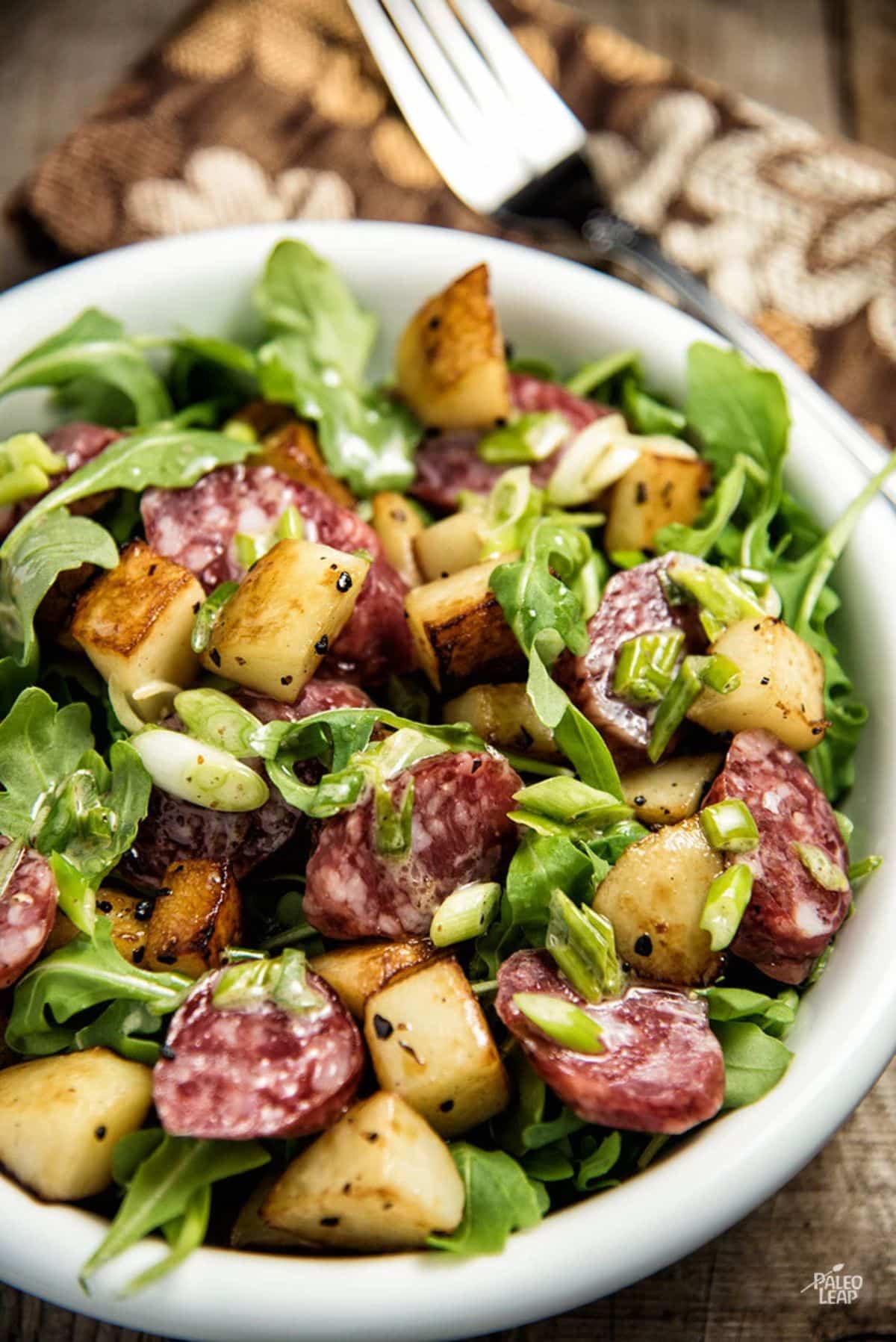 Spicy sausage and crispy roasted potatoes, all in a homemade dressing over a bed of greens.