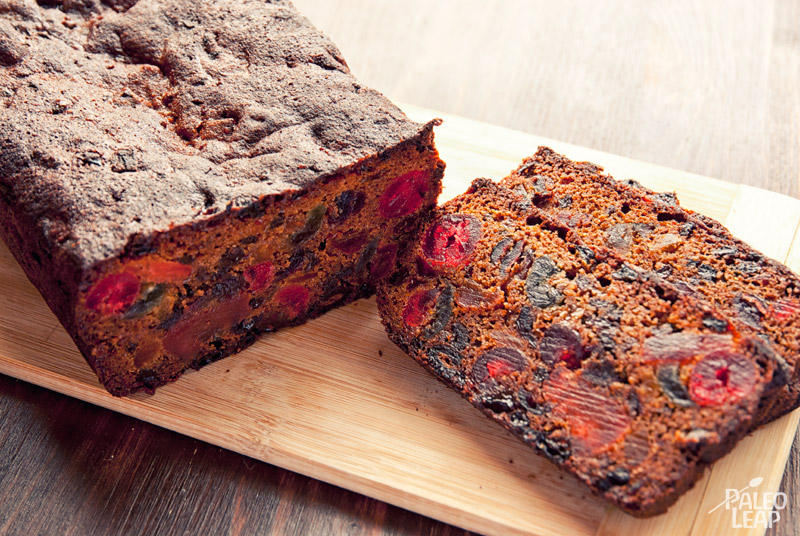 Some grain-based desserts you don't even miss after going Paleo: stale grocery-store cookies, tasteless "snack cakes" out of the vending machine, and the Styrofoam sheet cakes that seem to spring fully formed from break room tables for office birthday parties. But other old favorite treats are harder to let go of, even if they're not ultimately worth the pain of eating them. Fond memories of enjoying an old family recipe during the holidays can easily put fruitcake into this latter category, making every heavy, sticky-sweet slice a wrench to pass up.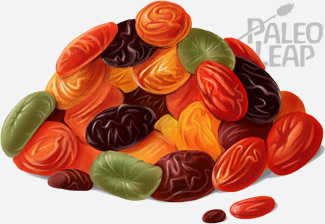 With a little creativity, though, you can put together a Paleo version of fruitcake – with a cup and a half of almond flour and a hefty dose of dried fruits, this isn't a treat to have every day, but it's definitely better for you than making the cake with grain flour. I've suggested a mix of spices and some fruit in the ingredients list, but you can make this one your own by adding whatever else you like: if your family's special fruitcake calls for prunes or walnuts or something else that's not on the list, don't hesitate to toss it in.
If you'd rather have multiple smaller cakes, you can pour the batter into several smaller loaf pans; just lower the cooking time accordingly. Ribbon-wrapped mini-fruitcakes make great healthy gifts for a party host or visiting relatives, or just freeze them to pull out later on when you want a Paleo-friendly treat to brighten up your day.
Fruit Cake Recipe

PREP: 15 min.

COOK: 1 h.

Values are per portion. These are for information only & are not meant to be exact calculations.
Ingredients
1 ½ cups almond flour;
½ cup tapioca flour;
½ tsp. baking powder;
5 eggs;
1 cup raw honey;
1 cup clarified butter or ghee;
1 tsp. ground cloves;
1 tsp. ground cinnamon;
1 tsp. ground nutmeg;
1 tsp. vanilla extract ;
1 cup dates, chopped;
2 cups raisins;
1 cup dried cherries;
1 cup assorted dry fruits of your choice; (mango, apricots, cranberry)
½ tsp. sea salt;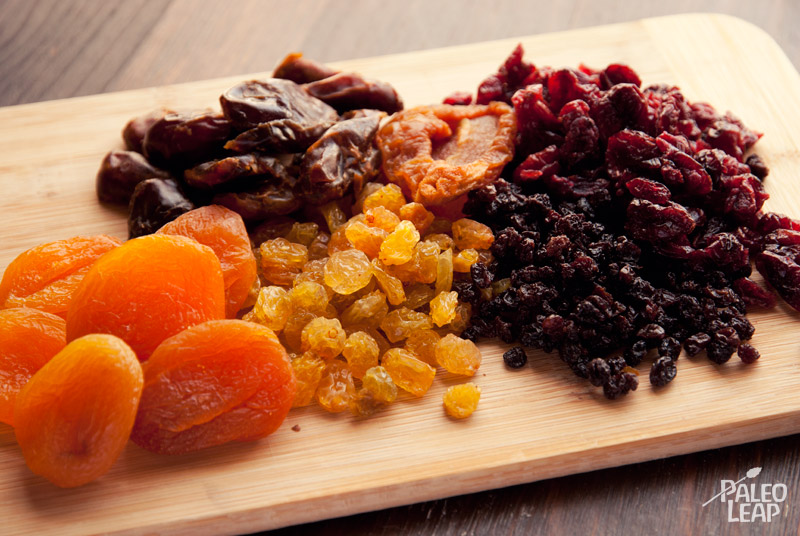 Preparation
Preheat your oven to 350 F.
In a large bowl, combine the almond flour, tapioca flour, salt, and baking powder.
Add the ground cloves, cinnamon, and nutmeg to the almond flour and mix again.
In another bowl, mix the eggs, butter, honey, and vanilla.
Stir the wet ingredients into the dry ingredients and combine until smooth.
Add the dried fruits to the mixture and stir again.
Empty the mixture into a greased loaf pan and bake for 45 min. to 1 hour.