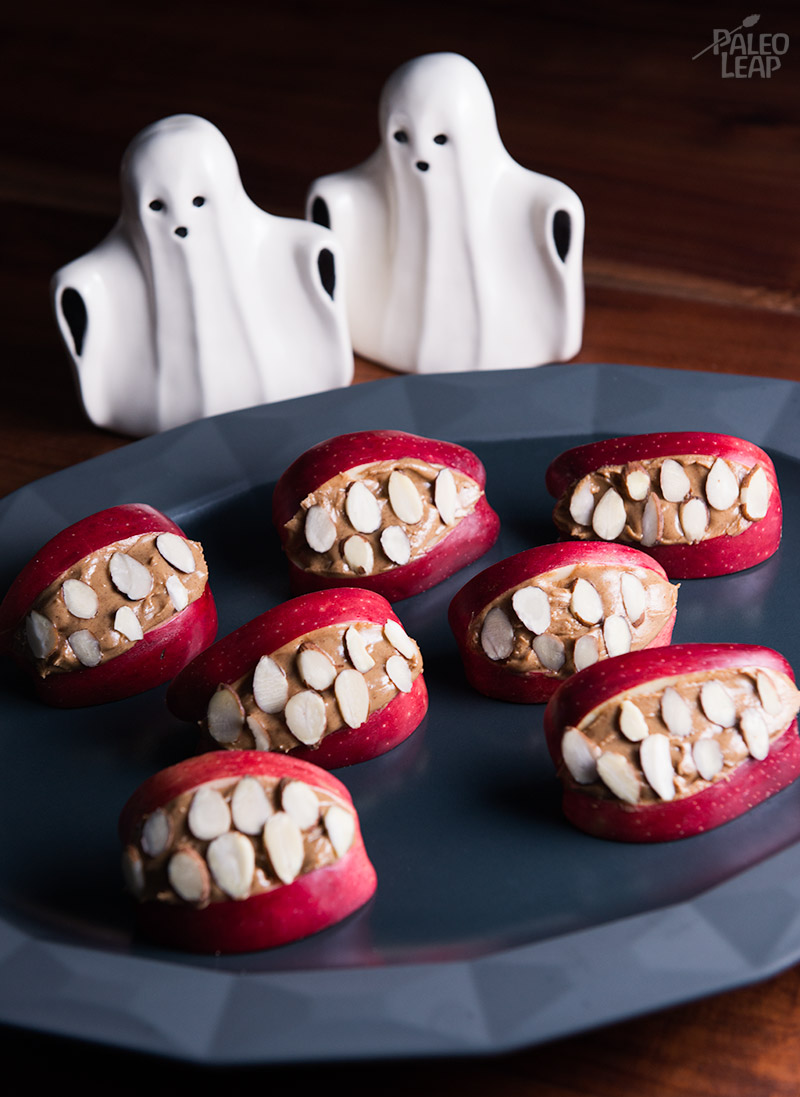 Halloween is at the door and many will be facing a common question when it comes to holidays that are associated with unhealthy food: should we or the kids fully indulge, should we stay strict Paleo or can a compromise be attained? We think that the later option should prove to be best for a vast majority of people. That is, of course, unless you're dealing with a digestive or autoimmune issue that doesn't allow for any misstep.
Fun, tasty and creative treats like the following creepy apple mouths can easily be created with healthy ingredients. Healthy or not, the kids will jump all over it if it's fun and tasty so this one is a clear winner.
We shared a good amount of creative Halloween recipes in a previous post covering things like soups, salads and main dishes and this additional one fills a gap to complete a true feast of horror.
Have fun preparing these treats in a record amount of time or use the occasion to involve the kids with the prep work!
Halloween Apple Mouths Recipe

MAKES: 16

PREP: 15 min.

Values are per portion. These are for information only & are not meant to be exact calculations.
Ingredients
4 organic apples (any variety will work but red apples resemble a mouth the best);
Creamy almond butter;
Raw sliced almonds;
Lemon juice;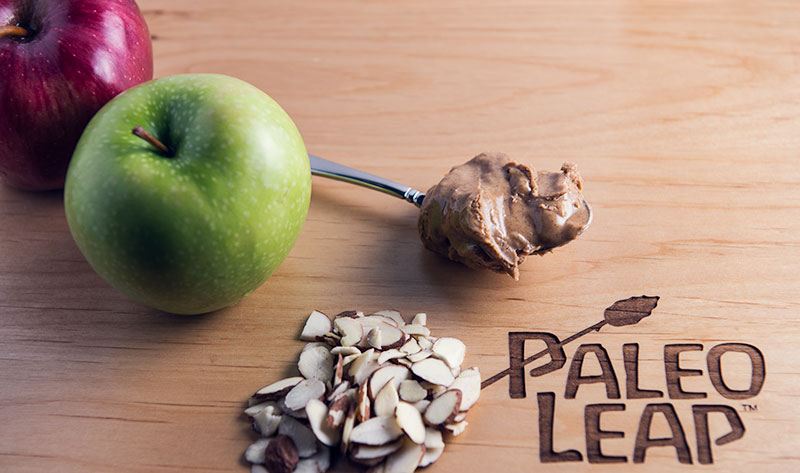 Preparation
Quarter and core the apples.
Cut out a wedge length-wise on the skin side of the apple quarters to create the "mouth".
Brush the cut sides of each apple with lemon juice to prevent browning.
Fill each wedge with almond butter.
Place some almond slices in the almond butter-filled wedges to create the teeth.