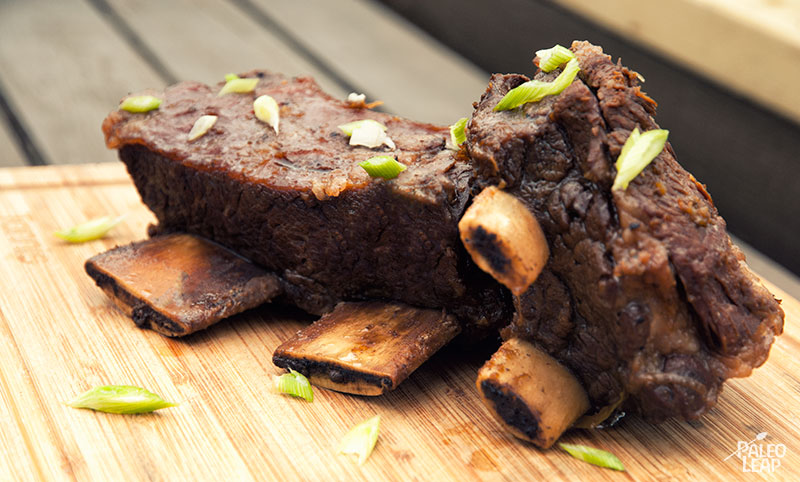 Here's a recipe for short ribs that takes you a little off the beaten path: a sweet and savory Korean-inspired marinade featuring Asian pear, garlic, and just enough vinegar to give it a tang. The marinade also uses coconut aminos, a Paleo-friendly substitute for soy sauce with the same taste, but no soy or wheat. You can usually find them in health-food stores or online.
Korean ribs are most famous for their role in barbecue restaurants, and you certainly could use this marinade for barbecue ribs, but I've given directions to make the ribs in the oven: just pour the meat and the marinade into a Dutch oven and roast them on low heat until they're done. It's an easy way to get irresistibly tender ribs even when you don't feel like hauling out the grill.
Because the marinating time is so flexible, this is a recipe that fits into all kinds of cooking schedules. Toss it in while you're making lunch to be ready for dinnertime, or make it up to an entire day ahead. Thanks to the meat-tenderizing magic of a Dutch oven, the cooking is very hands-off, too, so it's an ideal recipe for the chronically busy. Serve your ribs with cauliflower "rice," atop a plate of Paleo-friendly noodles, or just with a quick tray of roasted vegetables: just like the main event, the vegetable side doesn't have to be fancy or complicated to be delicious.
Korean Beef Short Ribs Recipe

SERVES: 4

PREP: 15 min. + 4 h.

COOK: 2 h.

Values are per portion. These are for information only & are not meant to be exact calculations.
Ingredients
4 lbs. beef short ribs;
½ cup raw honey;
½ cup coconut aminos;
½ cup water;
¼ cup white wine vinegar;
1 Asian pear, peeled and finely grated;
4 tbsp. garlic, minced;
2 green onions, thinly sliced;
Freshly ground black pepper;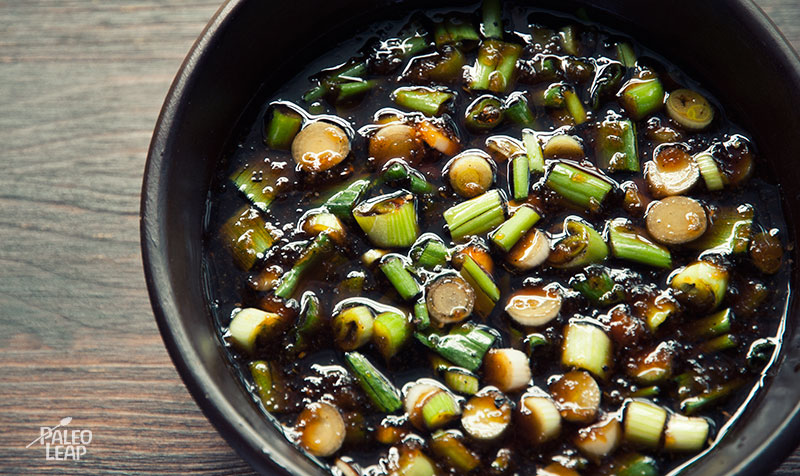 Preparation
In a bowl, make the sauce by combining everything but the short ribs. Season with freshly ground black pepper to taste.
Place the short ribs in a marinating container (glass or plastic) and cover with the sauce. Refrigerate for at least 4 hours and up to 24 hours.
Preheat your oven to 300 F.
Place the ribs in a Dutch oven with the marinade.
Roast in the oven until cooked through and tender, about 2 hours.
Transfer the ribs to a serving platter and serve.