Some mornings you are in the mood for a chocolate-avocado-strawberry smoothie; that's the way chocolate cravings go... Other mornings you wake up low on energy but full of life-changing ambitions, and you are craving the uplifting vitality that only matcha has to offer.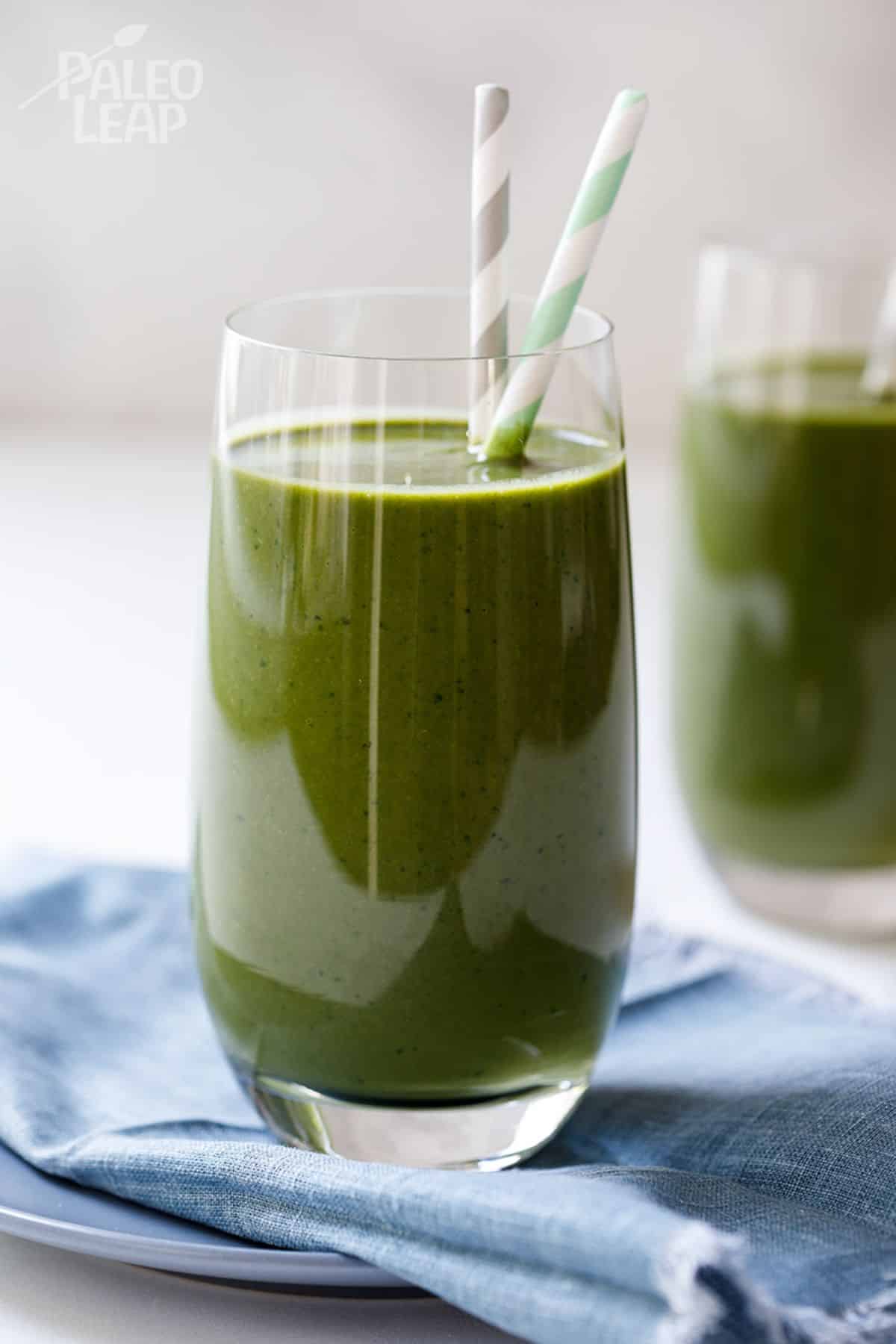 So, take it, blend it, and get on your busy way in less than 5 minutes. Not only will you hit the ground running, but you will also be able to concentrate throughout the day. Hardly a bad deal for a smoothie breakfast!
We hear you asking, what is matcha? What are the benefits? And what am I missing out on if I don't drink it? To start, matcha is nothing more than powdered green tea - a great coffee alternative that wakes up your brain and keeps you focused without a jittery side effect.
Secondly, it comes from Japan, and it is vibrantly rich in chlorophyll, fiber, and antioxidants. It is said that one glass of matcha is equivalent to 10 mugs of green tea, and since we are consuming the entire green tea leaves, you are getting so much more nutrition for the money.
If you have never tried it, now is the time because what you are missing out on is the mood-enhancing qualities combined with the unique flavor. You can also add a teaspoon to your scramble or curry...
If you get caught on a smoothie kick and need a bit of inspiration to keep breakfast exciting, here are 15 more smoothie recipes to get you drinking all colors of the natural rainbow.
Matcha Smoothie Recipe
Serves: 2 Prep: 5 min
Ingredients
2 bananas
1 avocado
¼ cup matcha powder
3 cups baby spinach
2 cups almond milk
Ice (optional)
Preparation
Place all ingredients in a blender and blend until completely smooth.
Pour into glasses and serve.
📖 Recipe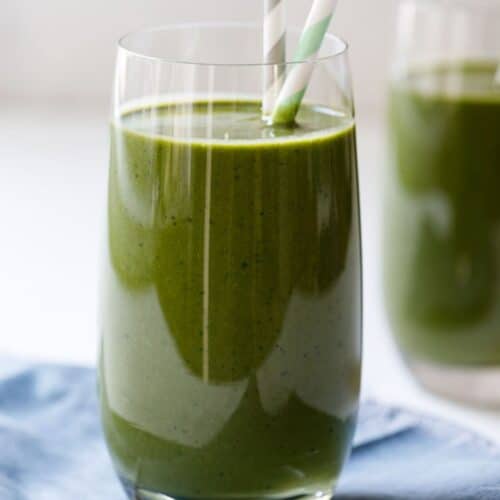 Matcha Smoothie Recipe
Looking for a quick breakfast that outdoes your regular coffee? Now you can find all the energy you need in a matcha smoothie. Jitters not included.
Instructions
Place all ingredients in a blender and blend until completely smooth.

2 bananas,

1 avocado,

¼ cup matcha powder,

3 cups baby spinach,

2 cups almond milk,

Ice

Pour into glasses and serve.
Video
Nutrition
Calories:
400
kcal
Carbohydrates:
38
g
Protein:
21
g
Fat:
18
g
Saturated Fat:
2
g
Polyunsaturated Fat:
3
g
Monounsaturated Fat:
11
g
Sodium:
369
mg
Potassium:
1161
mg
Fiber:
12
g
Sugar:
15
g
Vitamin A:
5921
IU
Vitamin C:
33
mg
Calcium:
363
mg
Iron:
7
mg