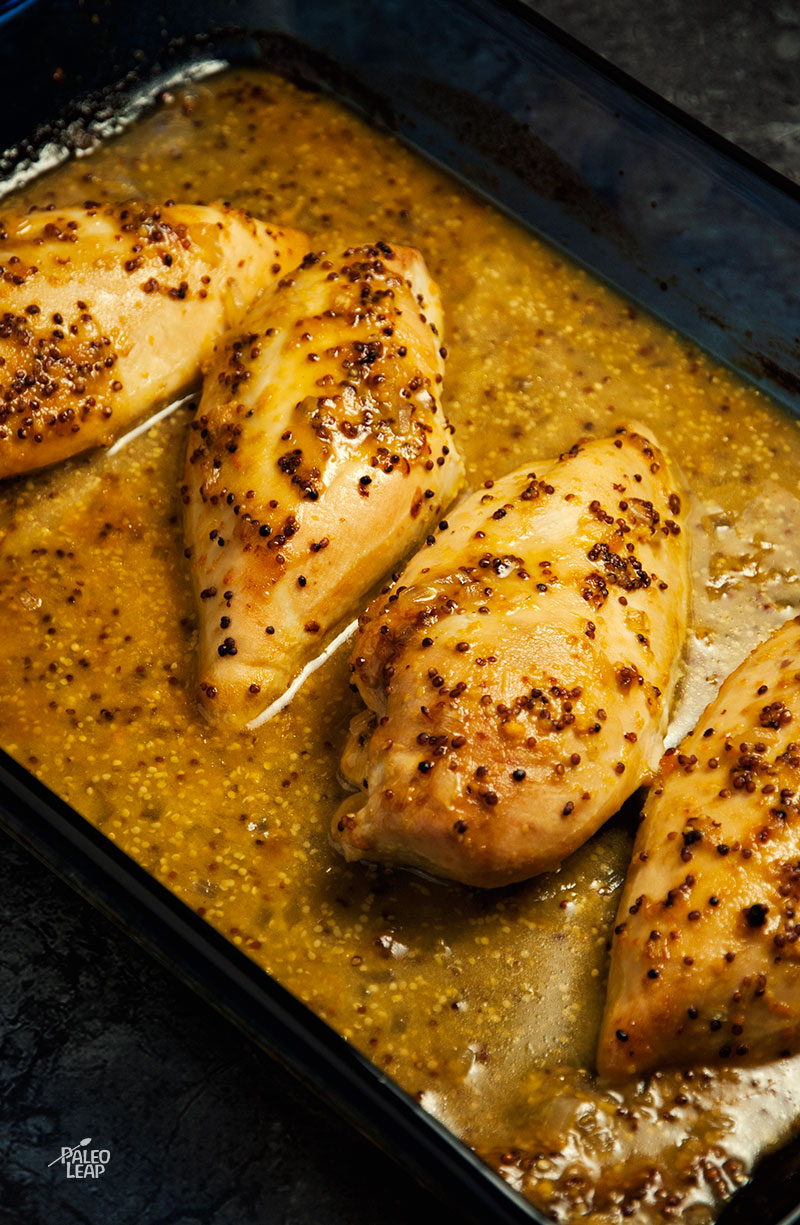 Baked chicken doesn't have to be boring: ramp up the flavor with a fresh combination of spicy mustard and tangy orange flavor. This particular variation features chicken breasts, but you could use the same sauce for any chicken parts you have: it's an easy way to do something a little bit different with ingredients you probably have around anyway.
For the orange juice, make sure to get a kind without a bunch of added junk (read the ingredients labels. Twice.) Just as a tip, if you sometimes need OJ for sauces but never need a whole bottle at once, you can buy a small bottle and then freeze whatever you don't need in an ice-cube tray. Just pop out the cubes when you want your next flavor boost; it's much cheaper than buying a whole new bottle and only using a little bit before it goes bad.
These chicken breasts are tasty hot, but they're just as good over salad the next day, especially if you're using some kind of honey-mustard vinaigrette to match the flavor. Why not bake up a whole batch and use them as easy salad toppers for lunch all week?
Orange-Mustard Chicken Recipe

SERVES: 4

PREP: 15 min.

COOK: 45 min.
Values are per portion. These are for information only & are not meant to be exact calculations.
Add to Meal Plan
Ingredients
4 boneless skinless chicken breasts
2 tbsp. orange zest
1 cup fresh orange juice
¼ cup onion, minced
3 tbsp. raw honey
2 tbsp. Dijon mustard
2 tbsp. whole-grain mustard
Sea salt and freshly ground black pepper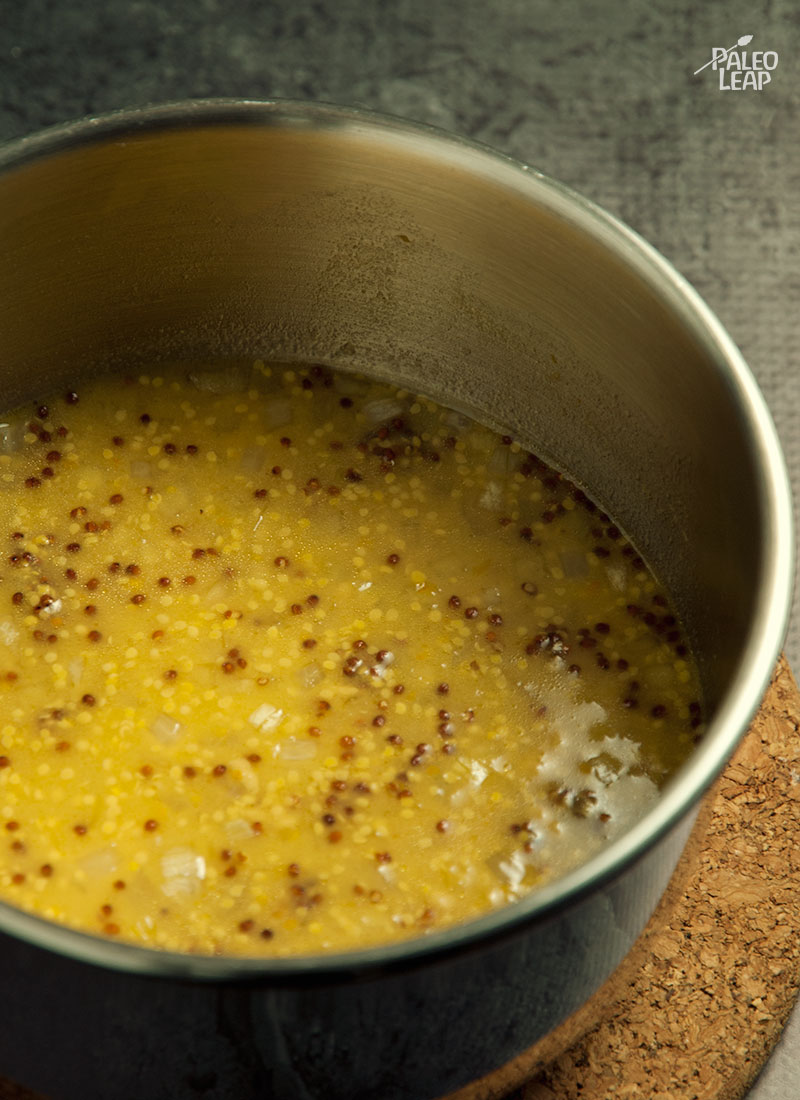 Preparation
Preheat  your oven to 400 F.
Season each chicken breast with sea salt and freshly ground black pepper, and place in a baking dish.
In a bowl mix together the orange zest, orange juice, onion, and raw honey.
Pour the liquid into a saucepan and bring to a boil over a medium-high heat.
Lower the heat and simmer for 5 to 6 minutes.
Remove the pan from the heat, and whisk in the whole-grain and the Dijon mustards.
Pour the orange-mustard sauce over the chicken and place in the preheated oven.
Bake in the oven for 40 to 45 minutes.