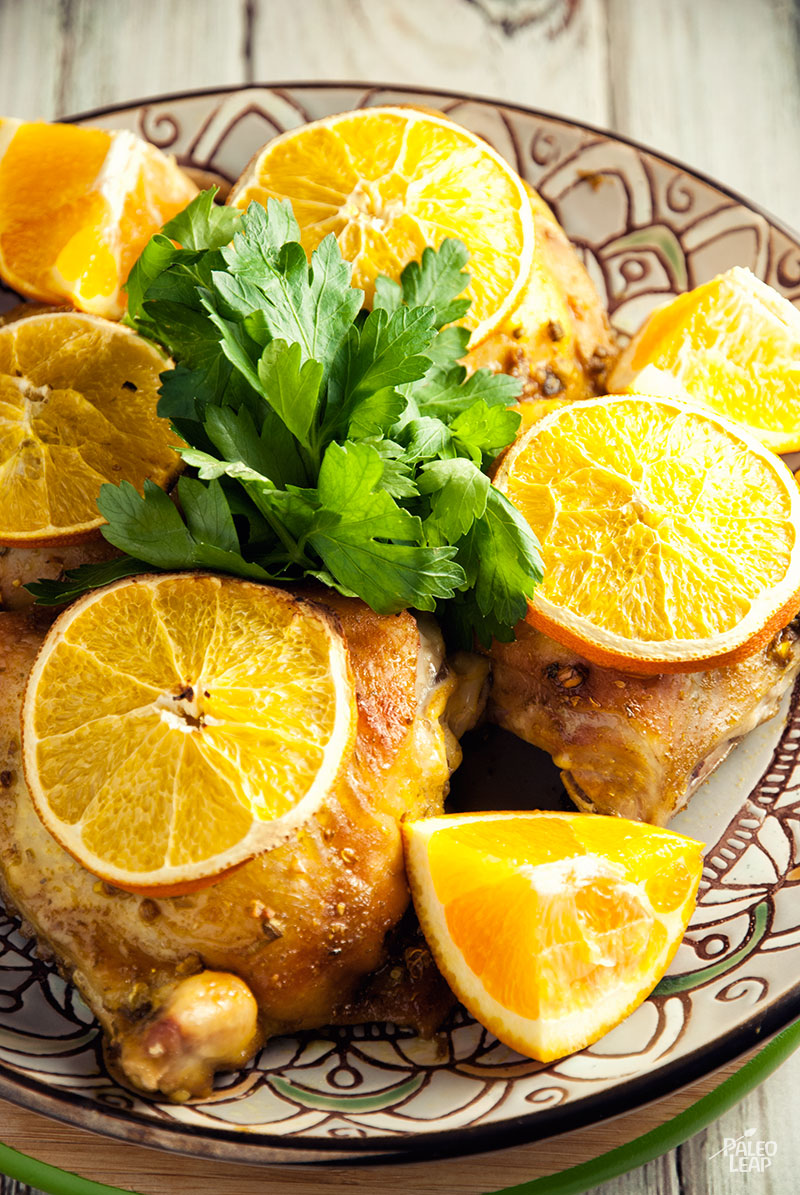 Citrus and spice combine to make this chicken delicious – and give it a beautiful golden color, thanks to the turmeric and the fruit. It's not a combination most people default to, so if you're looking for a way to make your poultry interesting again, this is one tasty option that probably isn't in the regular rotation. Chicken thighs are also a nice change if you're used to breasts; they're richer and have a lot more flavor (and don't forget to save the bones for stock!)
When you're choosing orange juice, just make sure to check the ingredients list on the carton – you'd be amazed at the junk that hides in there. Go for a kind without a bunch of unwanted extras, or squeeze your own for maximum freshness.
This recipe would be perfect if you're in a rush to get something on the table, because you don't need any marinating time to get the flavor from the sauce; just pour it over the chicken and go. Throw a tray full of vegetables in the oven to roast with the meat, and it'll all be done at the same time, ready for a quick and tasty dinner with barely any prep time.
Orange-Spiced Chicken Recipe

SERVES: 4

PREP: 10 min.

COOK: 45 min.
Values are per portion. These are for information only & are not meant to be exact calculations.
Ingredients
3 to 4 lbs. chicken thighs
½ cup fresh orange juice
¼ cup raw honey
2 teaspoons olive oil
2 garlic cloves, minced
2 tsp. ground coriander
2 tsp. ground cumin
1 tsp. turmeric
1 orange, thinly sliced
Sea salt and freshly ground black pepper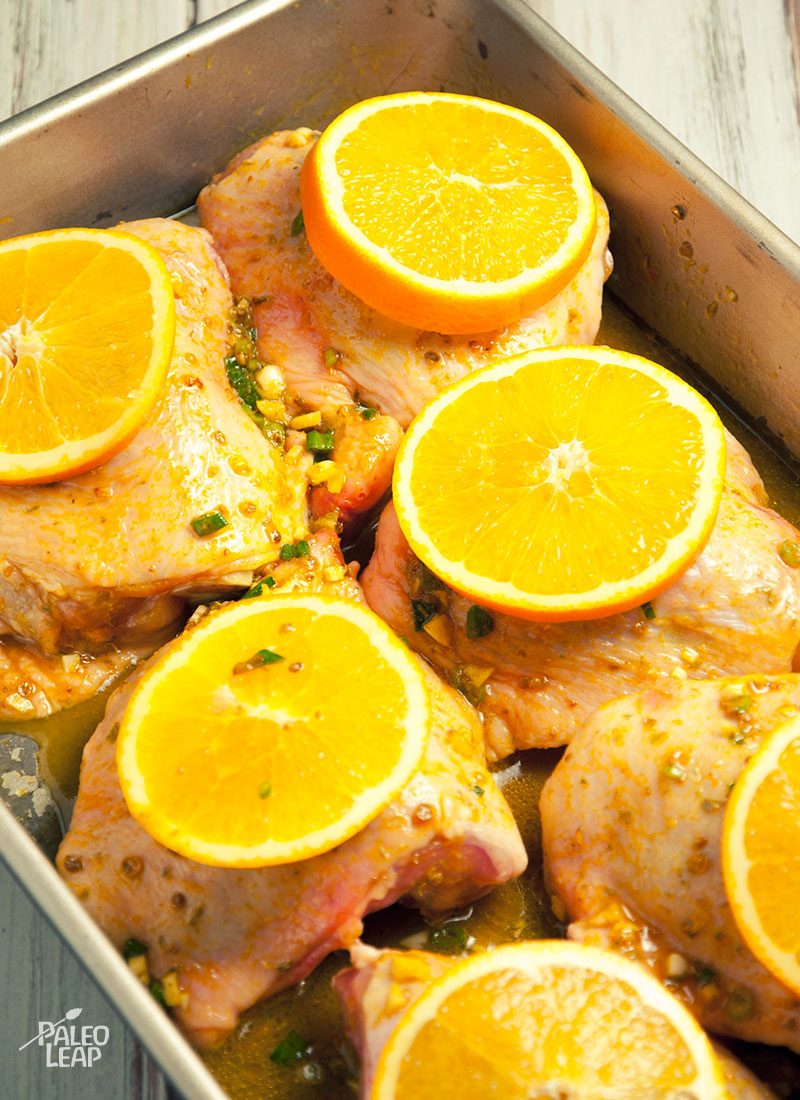 Preparation
Preheat your oven to 400 F.
In a bowl, combine the orange juice, honey, garlic, coriander,  cumin, and turmeric, and whisk until combined.
Season each chicken thigh with sea salt and freshly ground black pepper.
Place the chicken in an ovenproof dish and pour the sauce over, making sure everything is well coated.
Place an orange slice on top of each chicken thigh.
Place in the preheated oven and roast for 45 minutes to 1 hour.