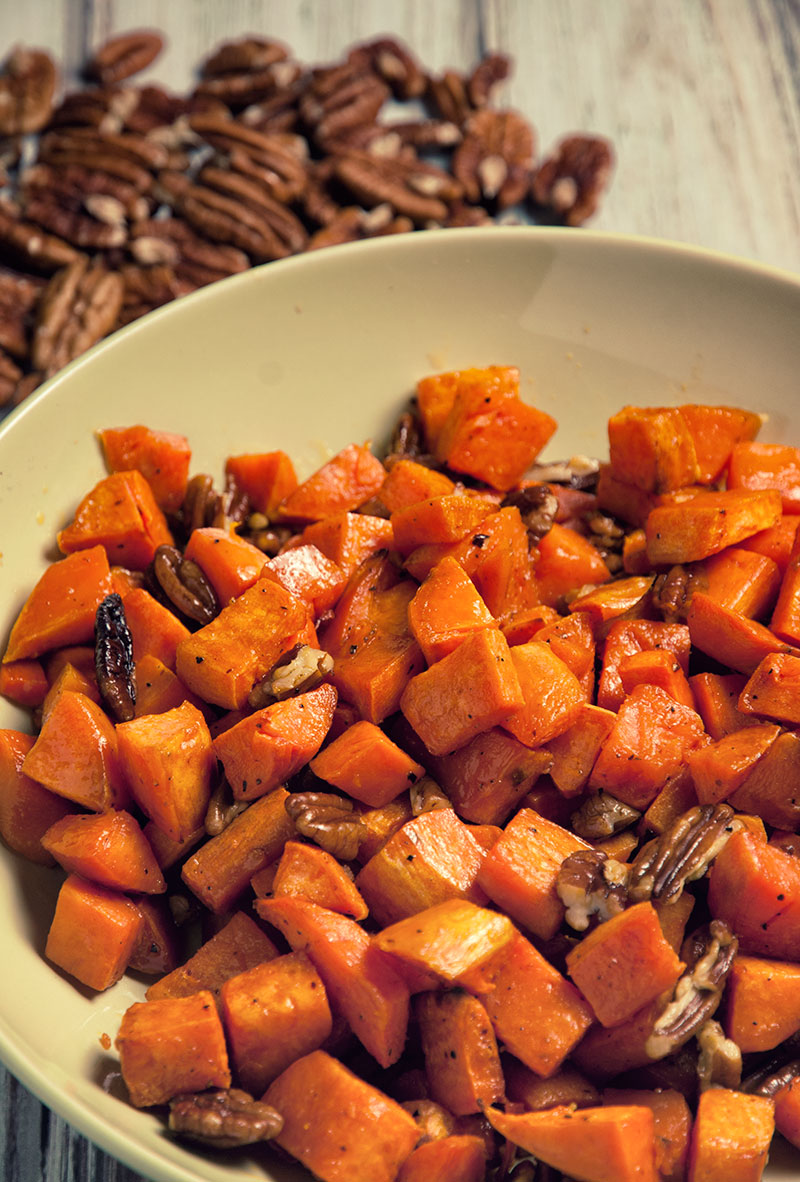 It's getting to be that time of late winter/early spring when the sun seems like it's disappeared for good: it's cold, it's always been cold, and it's always going to be cold. But no matter how miserable it is outside, you can always warm up with a big bowl of caramelized sweet potatoes hot out of the oven, tossed with crunchy pecans and chili powder and drizzled with honey if you like it a little sweeter.
This recipe is an easy savory side to go with just about any winter meal you can think of: try a roast, some skillet chicken, or even just a quick omelet for protein if you're not up to much cooking. Any leftovers would also be tasty in an omelet or a baked egg dish for a little change of pace, but they're also good just eaten straight.
With plenty of healthy carbs and Paleo fats, it's a nutrient-dense mood-booster, and a delicious alternative for vegetarian friends if they don't want to eat a meat-based main dish but still don't want to starve. Try it out on kids, too: it's a great recipe for convincing little skeptics that this whole Paleo gig can be pretty tasty after all.
Pecan and Sweet Potato Side Recipe

SERVES: 4

PREP: 15 min.

COOK: 45 min.

Values are per portion. These are for information only & are not meant to be exact calculations.
Ingredients
2 large sweet potatoes, cut into cubes
½ cup extra virgin olive oil
3 tbsp. ghee, cut into small pieces
¼ cup raw honey (optional)
½ cup pecans, cut into pieces
½ to 1 tsp. chili powder
Sea salt and freshly ground black pepper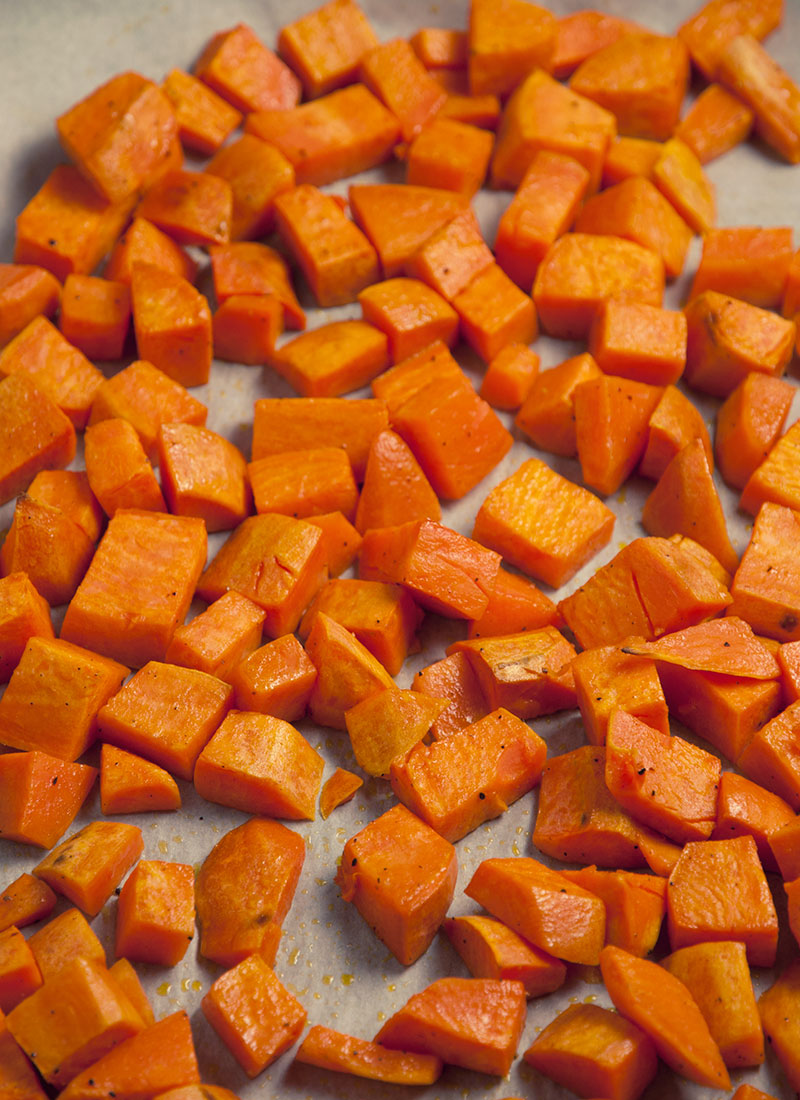 Preparation
Preheat your oven to 400 F.
In a bowl, toss the sweet potatoes with the olive oil and season to taste.
Place on a baking sheet, then cook in the oven for 25 minutes.
Remove from the oven and sprinkle the ghee, chili powder, and pecans all over the sweet potatoes.
If using, drizzle the honey all over the sweet potatoes and give everything a good stir.
Place in the oven and bake for another 20 minutes.