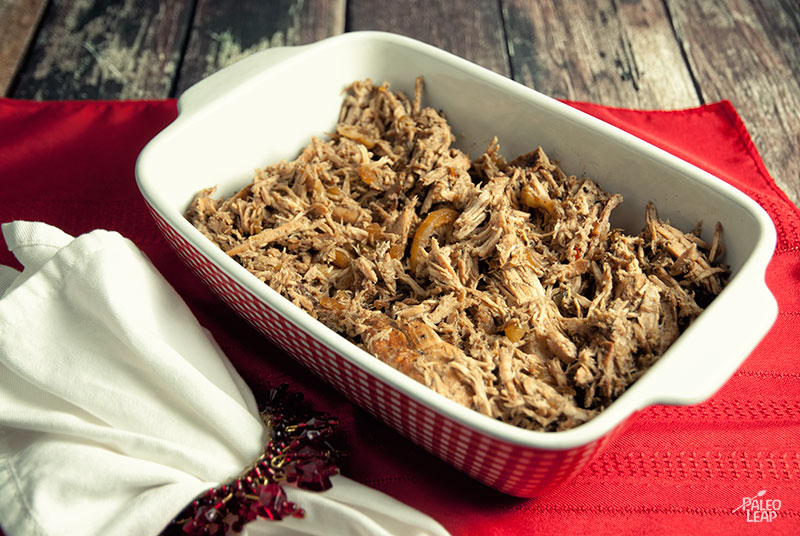 Shredded pork roast is a family-friendly classic, especially with some balsamic vinegar in the mix to brighten up the flavor a little, and just enough red pepper flakes to make it pop. If you're using a fattier pork roast, like a shoulder roast, the vinegar is also a welcome way to cut the fattiness of the meat a little, so it isn't overwhelming.
The honey is optional, but it does add to the flavor if you decide to use it, and just one tablespoon for four servings really isn't a lot of sugar. Even if you choose to leave it out though, the pork will still be delicious, and it's so convenient: using the slow-cooker means you don't have to be tied down while it's in the oven.
This would make a great choice of recipes to make ahead and eat all week: since you can transform it to so many different things, it's harder to get bored of it. Try it as filling for cauliflower tortillas, or a stuffing for loaded baked potatoes (or sweet potatoes, if you'd rather). Or just eat it plain with some roasted cauliflower or broccoli. It's also a good on salads – you can easily make it all kinds of ways to keep the dinner rotation interesting.
Slow Cooked Balsamic Pork Roast Recipe

SERVES: 4

PREP: 15 min.

COOK: 6 h.
Values are per portion. These are for information only & are not meant to be exact calculations.
Ingredients
2 lbs. boneless pork roast;
1 onion, sliced;
½ tsp. garlic powder
½ tsp. red pepper flakes
1/3 cup chicken stock;
1/3 cup balsamic vinegar;
1 tbsp. honey; (optional)
Sea salt and freshly ground black pepper;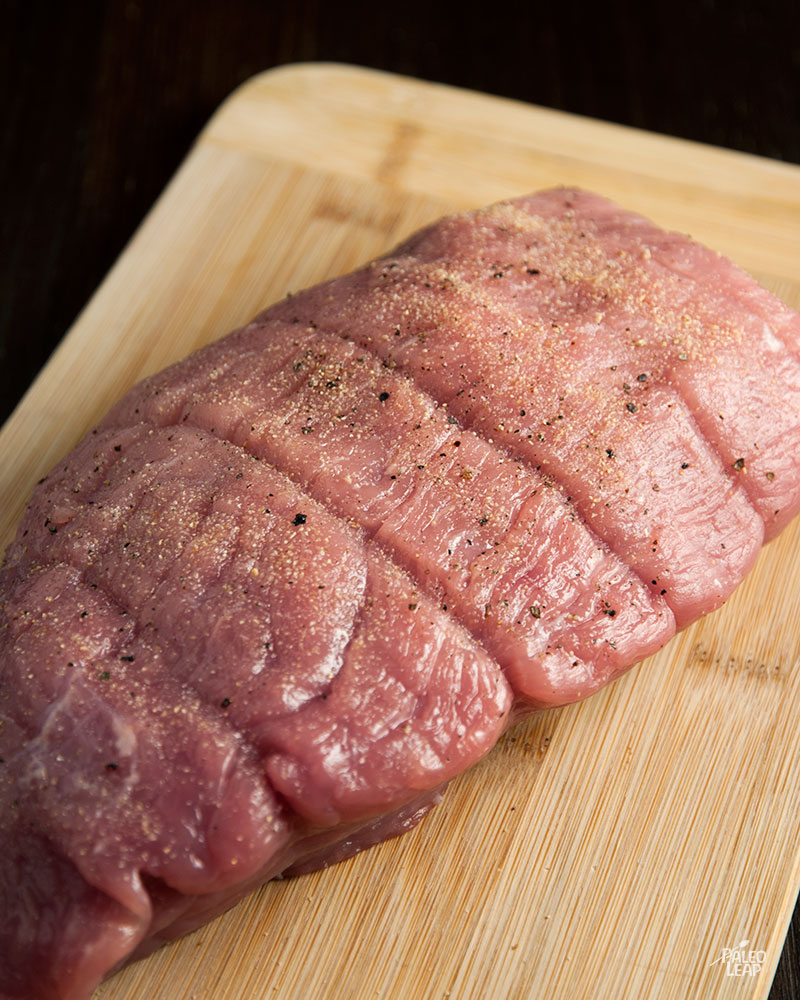 Preparation
In a bowl, combine the balsamic vinegar, chicken stock, and honey.
Season the pork with the garlic powder, red pepper flakes, and salt and pepper to taste.
Put the sliced onion in the slow cooker, and place the pork on top.
Pour the balsamic vinegar mixture all over the pork, and cook on low for 6 to 8 hours.
Shred the pork with a fork, combine with the sauce and serve.