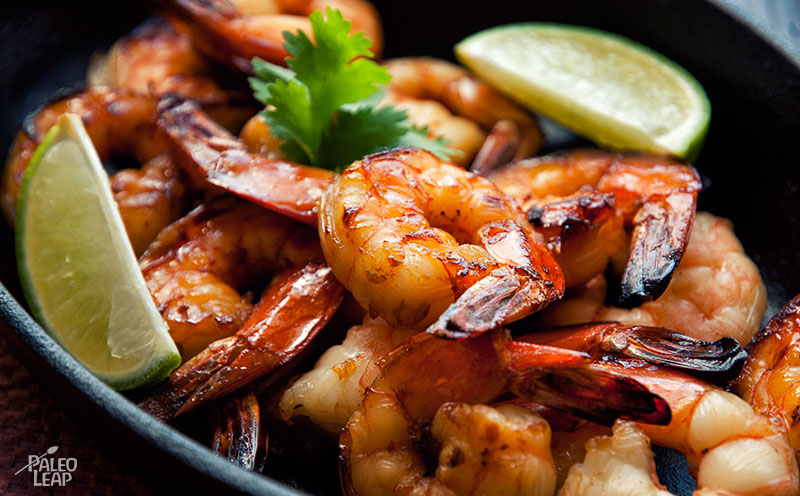 Here's a quick and tasty dinner recipe that you can throw into marinate before you leave for work in the morning, and then cook up in almost no time once you get home – whenever you get home! The marinade is so flexible that you can leave it in for as little as 30 minutes or as long as 12 hours; no worrying about rushing home to take the shrimp out of the fridge (unless you just can't wait to sink your teeth into them!)
In this recipe, the honey-lemon marinade coats the shrimp in a tangy-sweet sauce that turns golden and delicious after a few minutes in the oven. The coconut aminos and fish sauce add a slightly Asian touch: coconut aminos are a Paleo-friendly replacement for soy sauce that you can buy at Whole Foods or most other health-food stores. As with most Paleo recipes, the honey is optional, but if you leave it out you'll end up with a more pronounced citrusy "bite" to your shrimp.
You could serve these tasty shrimp atop a big salad: they'd be great with some crunchy Asian vegetables like water chestnuts or bamboo shoots. Or just pair them with your favorite vegetable side: some Brussels sprouts, perhaps? They'd also be great stuck on individual toothpicks as appetizers or a potluck dish; honey and lemon is an interesting replacement for cocktail sauce. But however you eat them, you certainly couldn't ask for an easier plate to put together, leaving you with all the time in the world to sit back and enjoy your dinner.
Sweet Lemon Shrimp Recipe

SERVES: 4

PREP: 5 min+30 min

COOK: 10 min.

Values are per portion. These are for information only & are not meant to be exact calculations.
Ingredients
1 ½ lb. shrimp, peeled and deveined;
¼ cup coconut aminos;
2 tbsp. honey (optional);
¼ to ½ cup freshly squeezed lemon juice;
Zest of 1 lemon;
1 garlic clove, minced;
½ tsp. fish sauce;
Sea salt and freshly ground black pepper;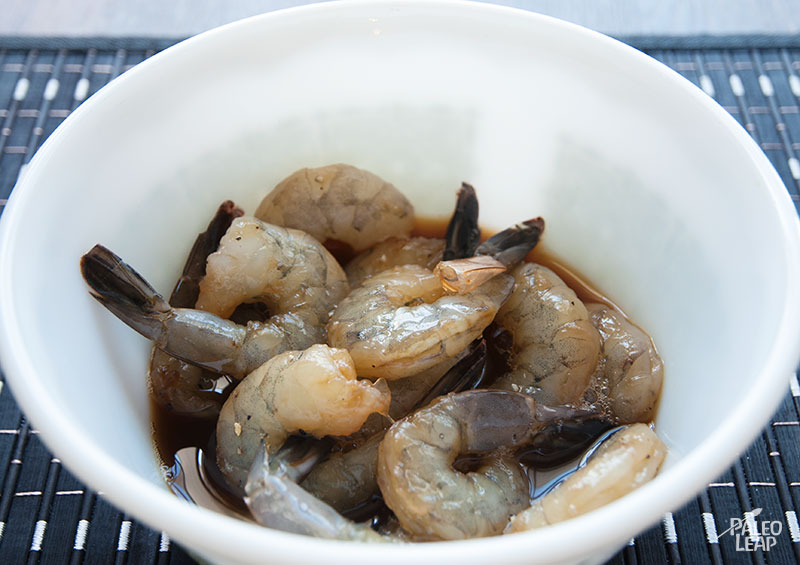 Preparation
In a large bowl, combine the coconut aminos, honey, lemon juice,  lemon zest, garlic, fish sauce, and season with salt and pepper to taste.
Add the shrimp to the sauce and marinate in the refrigerator for 30 min. to 12 hours.
Preheat your oven to 400 F.
Place the shrimp on baking sheet and bake in the oven for 6 to 8 min. (or until firm and cooked through).
Serve warm with some lemon or lime wedges.