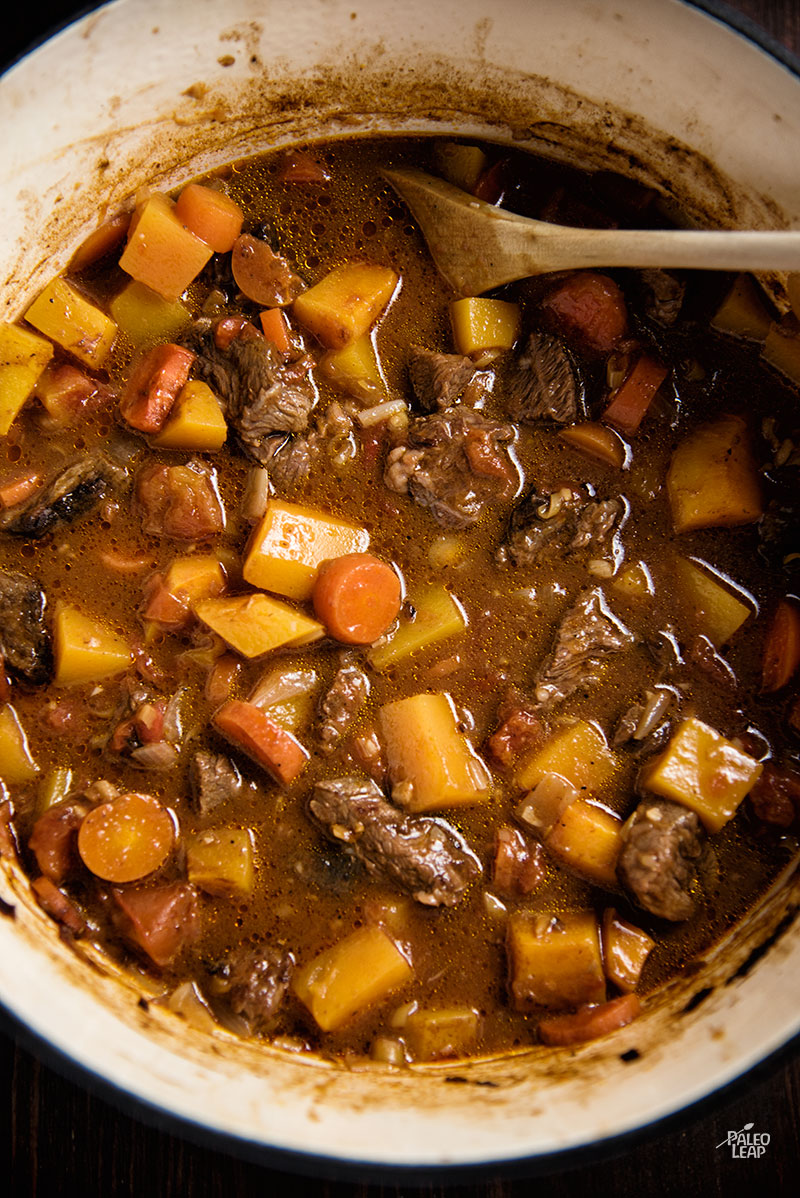 Is there anything a good tomato broth can't do? It's great in classic Italian-seasoned recipes, but it works just as well with this Vietnamese take on a comfort-food staple featuring spicy seasonings and savory bites of beef and squash. Marinating the beef in spices and coconut aminos before it hits the stew pan lets the flavor sink all the way in, and the savory-sweet flavor of carrots and butternut squash makes it hearty and filling.
The recipe calls for "banana shallots" – that's not a typo; banana shallots are actually a particular type of shallot. They're the biggest ones, so using them makes your prep time faster since you don't have to peel so many individual little bulbs to get the same quantity of edible food.
This stew does take a while to cook, but it's very low-maintenance; all you really have to do is check it once to put the squash in. It would be a tasty recipe to make on a weekend to give yourself some leftovers for lunch on Monday (or to put in a frittata for breakfast: Vietnamese baked eggs also sound pretty good!).
Vietnamese Beef Stew Recipe

SERVES: 4

PREP: 20 min. + 1 h.

COOK: 2 h.

Values are per portion. These are for information only & are not meant to be exact calculations.
Ingredients
2 lbs. beef shin, cut into cubes

4 banana shallots, peeled and roughly chopped

2 green chilies, finely chopped
4 large tomatoes, chopped
1 lb butternut squash, peeled and cubed
4 carrots, peeled and chopped
2 tbsp. tomato paste
1 cinnamon stick
1 star anise
2 cups beef stock
Vietnamese-style Marinade
1 tsp. Chinese five spice powder
1 tsp. ground pepper
2 lemongrass stalks, finely chopped
3 large garlic cloves, minced
2 tbsp. coconut aminos
1 tbsp. raw honey (optional)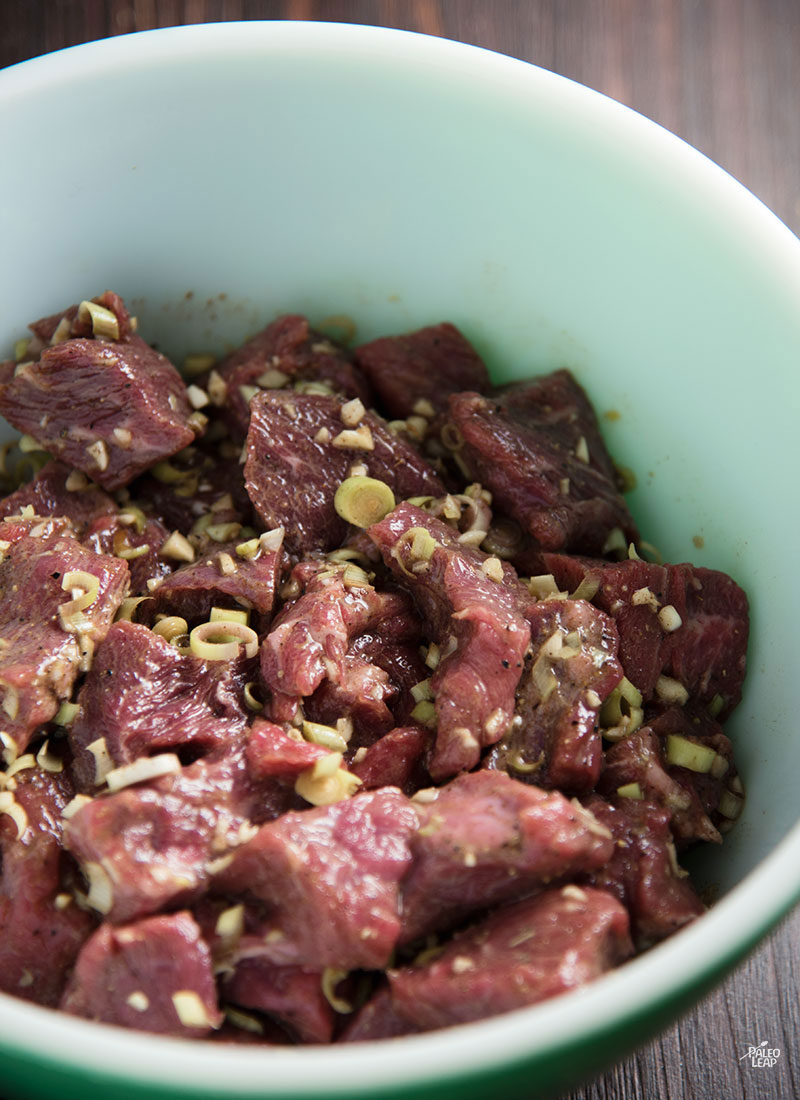 Preparation
Combine all the ingredients for the marinade in a marinating pot, add the beef, and stir until everything is well coated.
Marinate for an hour or more.
Preheat the oven to 325 F.
Melt some cooking fat in an oven-safe casserole placed over a medium-high heat.
Brown all the beef cubes.
Lower the heat to medium, add the shallots and chilies, and cook for 2 to 3 minutes.
Add the tomatoes, tomato paste, carrots, cinnamon stick, star anise, and beef stock.
Cover the casserole and place in the oven.
Cook for an hour; then add the butternut squash and stir.
Return to the oven and cook for another 45 minutes.