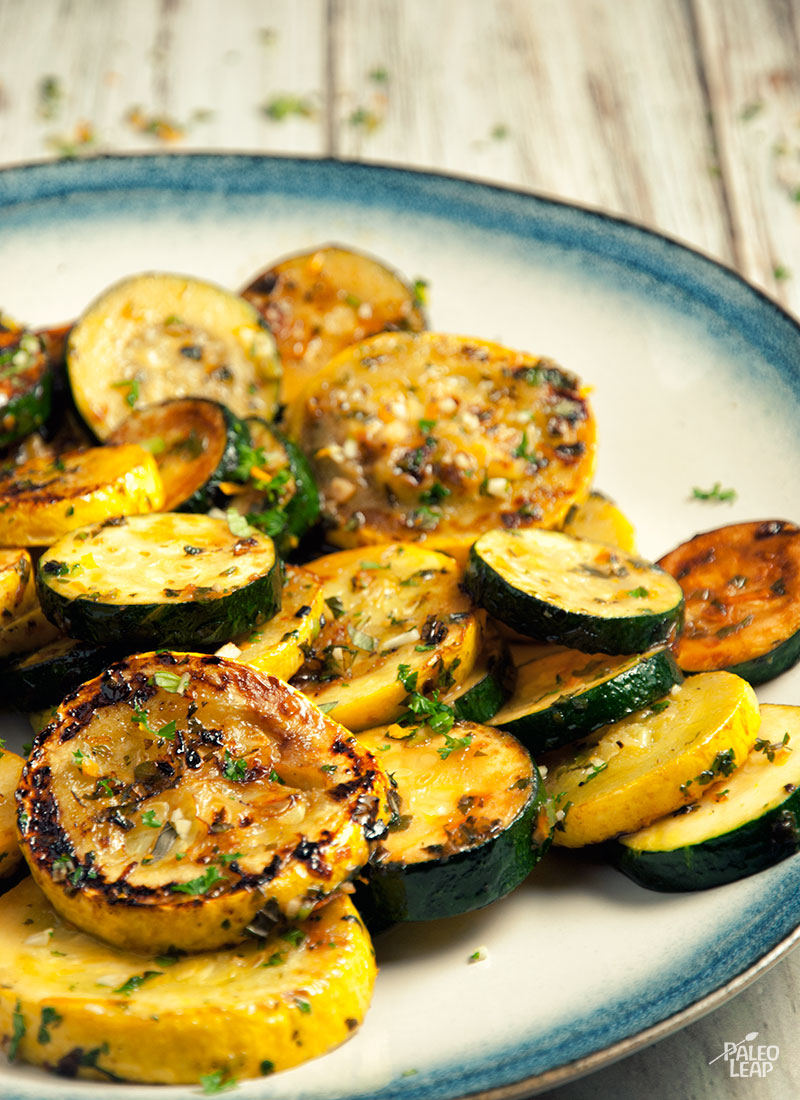 Gremolata is a bright, citrusy Italian condiment made of garlic, chopped herbs and zest from a lemon or orange. It's typically served over fish, but here it works its magic on some simple zucchini: the vegetables themselves are sweet and mild, so the gremolata adds a nice zip and a dash of extra color. You can use either yellow or green zucchini, or a mixture of both if you really want to turn up the visual effect.
Adding a splash of orange juice isn't part of the gremolata itself, but it does bring out the flavor even more. With a seasoning made completely of herbs and fruit, this recipe also happens to be autoimmune-friendly, proving yet again that you don't need nightshade spices to make a flavorful meal!
This would be a great side dish to serve with breakfast if you're struggling to get enough vegetables in: somehow, everything becomes a little more breakfast-y with a dash of orange flavor, and it would go really well with scrambled eggs or sausages. Or try it with grilled meat (for all our friends down under, this would be a delicious summer barbecue side) or another rich main dish where you want a lighter side to go with it.
Zucchini Gremolata Recipe

SERVES: 4

PREP: 15 min.

COOK: 10 min.

Values are per portion. These are for information only & are not meant to be exact calculations.
Ingredients
3 zucchinis, sliced;
¼ cup fresh orange juice;
Sea salt and freshly ground black pepper;
Ingredients for the gremolata
2 garlic cloves, minced;
1 green onion, minced;
1 tbsp. fresh basil, minced;
1 tbsp. fresh parsley, minced;
1 tbsp. orange zest;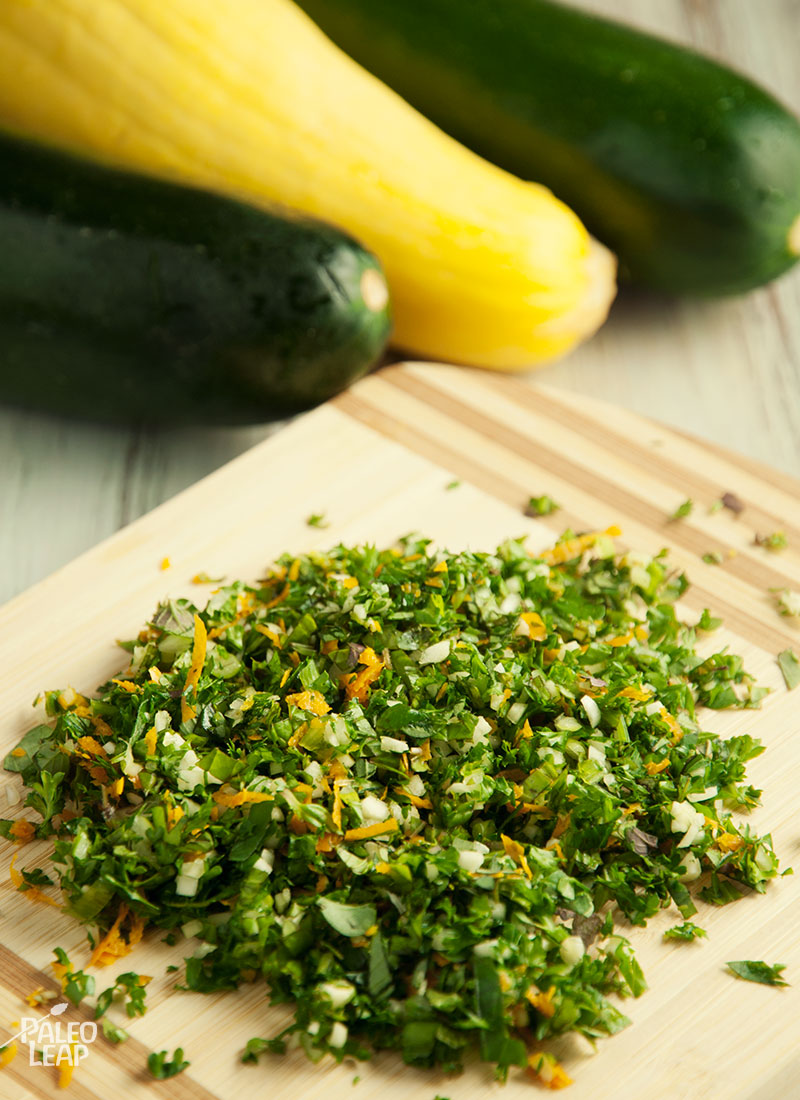 Preparation
In a bowl, combine all the ingredients for the gremolata.
Melt some cooking fat in a skillet placed over a medium heat.
Add the sliced zucchinis and season to taste.
Saute the zucchini for 3 to 4 minutes; then add in the gremolata.
Cook for another 3 to 4 minutes before adding the orange juice.
Continue to cook until the orange juice has completely evaporated, and serve hot.