If you like exploring new recipes, then Christmas is the perfect excuse to branch out and try your hand at something a little bit different. And to give you some inspiration, here are 10 traditional Christmas recipes from all around the world.
Even if you're already planning a Christmas dinner in line with your own traditions, you could always try one of these recipes on some other night (maybe New Year's Eve if you're throwing a party?) They lean towards the warm and comforting, so they're perfect for any cold-weather feast.
1. Bacalao (salted cod) (Spain, Portugal, South America)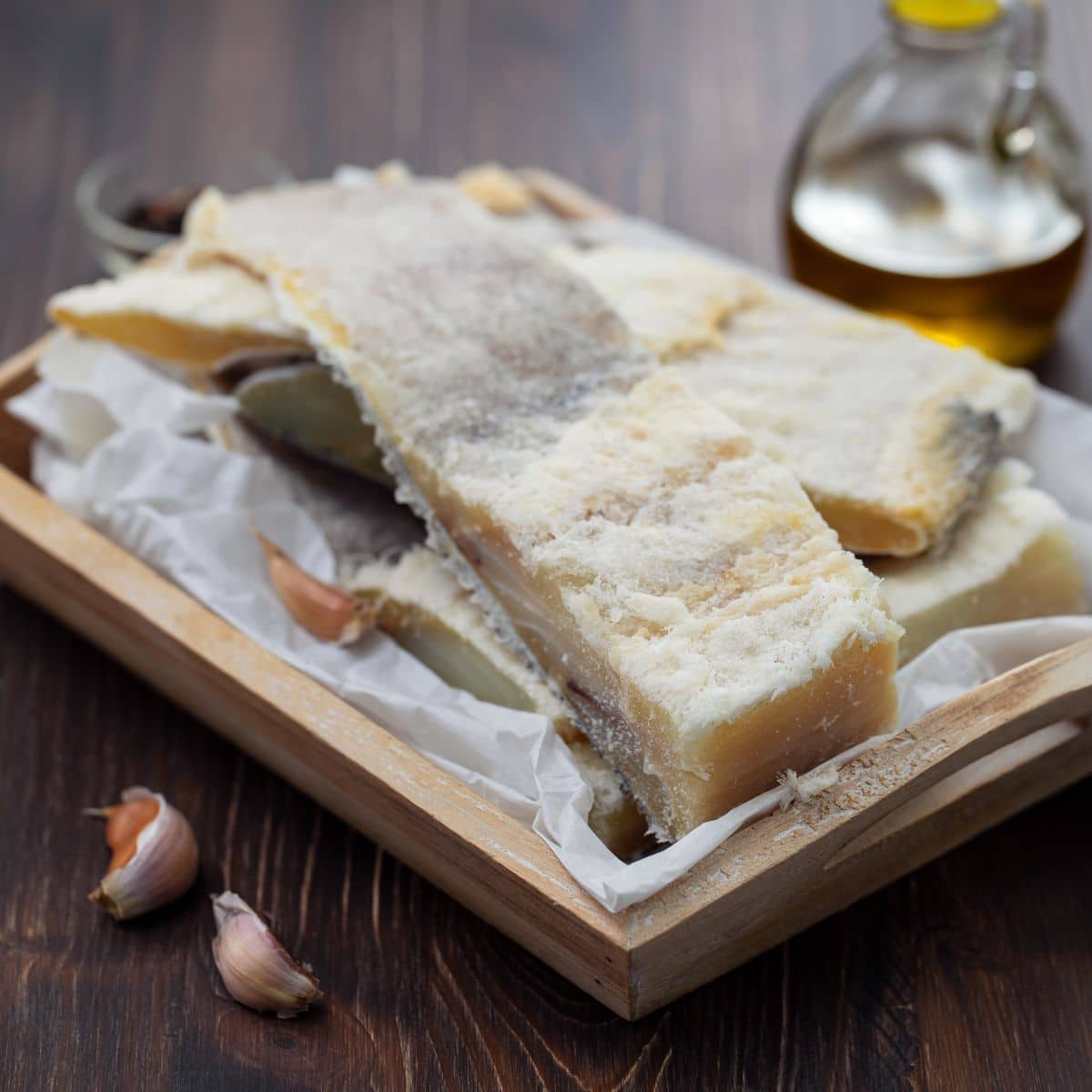 Bacalao, or salted cod, is an Iberian tradition that spread to South America as well, and a delicious way to take care of any latent salt needs while you enjoy a tasty meal. It can be fried or cooked into a stew. You can buy bacalao from all kinds of grocery stores – often you'll find it in a box at room temperature instead of in a refrigerator case.
Recipes:
2. Flaekesteg (roast pork with crispy skin) (Denmark)
Flaekesteg is a roast pork dish from Denmark featuring crispy, crackling skin with fatty meat underneath. It's a true fat-lover's treat, perfect for a Paleo-style Christmas dinner. Make sure to get a pork roast with the fat and skin layer still on it, or it won't come out right.
Recipes:
3. Vitel Tonnato/ Vitel Toné (veal with tuna sauce) (Italy and Argentina, respectively)
It tastes better than it sounds! Another recipe that spread from Europe to the New World, the Italian specialty of Vitel Tonnato became Vitel Toné in Argentina, where it's traditionally served for Christmas. The tangy tuna sauce really brings out the milder flavor of the veal, and the result is delicious (if you're worried about the ethical side of veal, this recipe has some perspective)
Recipes:
4. Kissel (fruit juice pudding/soup/drink) (Eastern Europe and the Baltic Sea area)
Kissel is a thick fruit juice preparation that's eaten all different ways. If you're looking for a healthier substitute for fruit punch or eggnog, you can make it a little on the thinner side and use it as a drink; if you're after more of a pudding or dessert, you can add a little more thickener and chill it until you get a kind of homemade fruit pudding.
As a cold dessert, it would also be great for a Paleo Christmas in hot weather (Calling the Australians…). Here are a couple recipes for various different ways to swing it:
5. Brazilian Christmas Turkey (Brazil)
If you want a turkey for Christmas but you're interested in doing something a little bit new and different with it, here's a recipe to try. Christmas turkey gets a festive makeover with champagne and plenty of fruit; it's a nice change from the typical savory seasonings.
Recipe: Ceia de Natal (Fiery Foods Central)
6. Potatiskorv (Swedish Christmas Sausage)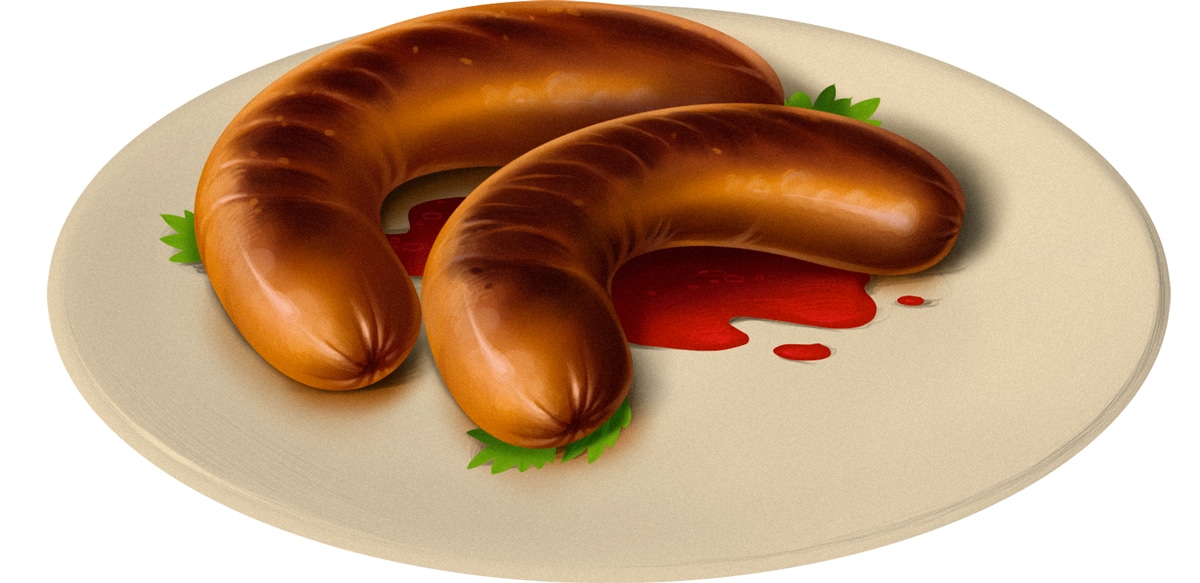 Scandinavian food is full of special Christmas sausages; here's one of them. Potatiskorv is a little different from the sausages you buy in most American grocery stores because it includes potatoes right in the sausage – there's nothing wrong with white potatoes, but you could probably substitute cauliflower if that really bothers you. This would be great for a holiday brunch,
Recipes:
7. Fish Soup (Eastern Europe, Italy, Spain)
In many parts of Europe, the Christmas Eve dinner is traditionally a pescetarian affair thanks to Roman Catholic food traditions. For a pescetarian meal, there's no meat, eggs, or dairy, so fish takes center stage in various forms. You might not want to go all the way with a full Italian Feast of the Seven Fishes, but you can still enjoy various tasty seafood soups that make an appearance on Christmas Eve.
Recipes:
8. Schäufele (pork shoulder roast) (Germany)
Schäufele is the traditional meal on Christmas Eve in the South of Germany. In some places, it's a straight-up roast, but in other areas the pork shoulder is cured and smoked before being slowly roasted with spices (and sometimes beer). If you want to use beer for this, you could make it easier on your stomach by going with gluten-free beer. Schäufele is traditionally served with potato salad – also Paleo-friendly, if you do white potatoes!
Recipes:
Schäufele (Baden Remembered) – this is a version with smoked pork, and it also includes suggestions for using smoked turkey if you can't get smoked pork shoulder.
How to Cook Schaufele (Recipe Mash) – this recipe doesn't require a smoked shoulder.
9. Spiced beef (Ireland)
Spiced beef is not the same thing as corned beef! But if you like Irish food in general, you'll probably like this one too – it's a traditional Christmas recipe that adds a little punch to a beef roast. Recipes for spiced beef do call for a little bit of sugar. You could replace table sugar with your favorite alternative (honey, maple syrup, coconut sugar…), but remember that "natural" sugar is basically still sugar; the only real difference is in the taste. The total amount is so low that it's really no big deal even if you just want to use table sugar.
The traditional recipe also includes saltpeter. This is a potassium salt used for food preservation and all kinds of other applications (most famously gunpowder). You can buy it online, or just try the second recipe below, which leaves it out.
Recipes:
10. Red Beet Salad (Sweden)
Christmas Eve dinner in Sweden is typically a Julbord – a multi-course, buffet-style dinner with all kinds of hot and cold dishes laid out for everyone to enjoy. This colorful pink salad is one classic addition: it's great for getting a few vegetables into your holiday feast. You can make it with or without herring, with or without potatoes, with olive oil or mayonnaise, roasted or pickled beets: pick a variety that looks tasty and go for it.
What's your favorite Christmas dish and where does it come from? Let us know on Facebook or Google+!