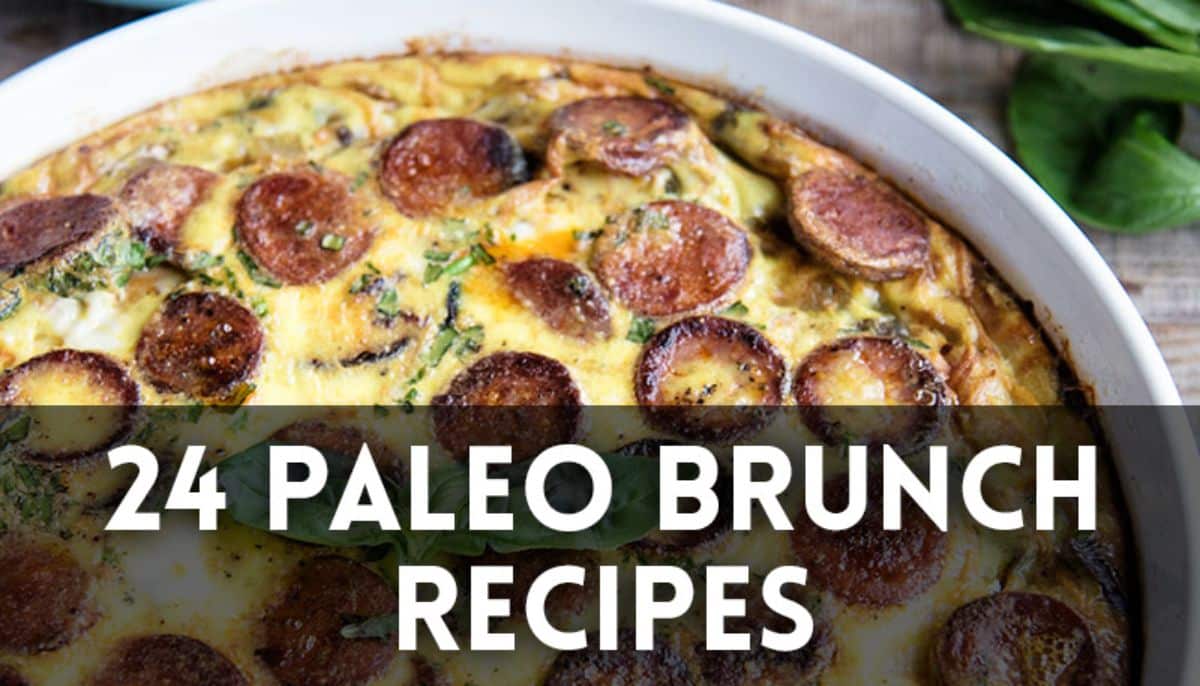 Serve up a weekend brunch for family and friends with one of these 24 recipes. Some of these brunch ideas are filling and savory (think bacon deviled eggs and sausage hash), while others are sweet (think plantain waffles and blueberry pancakes). Either way, everyone will enjoy something sweet, savory, or both!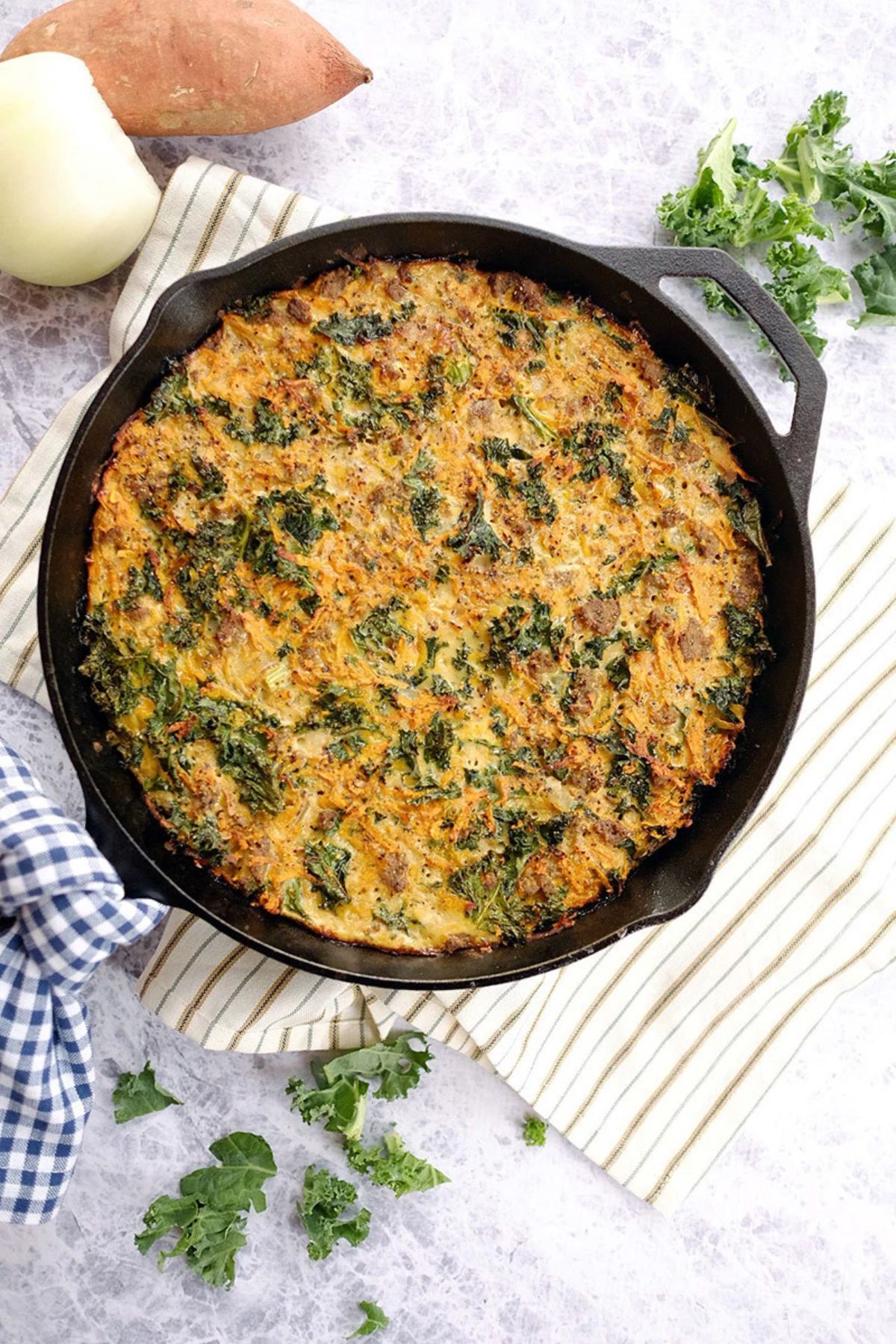 This quiche requires only a handful of ingredients, yet is filling and delicious.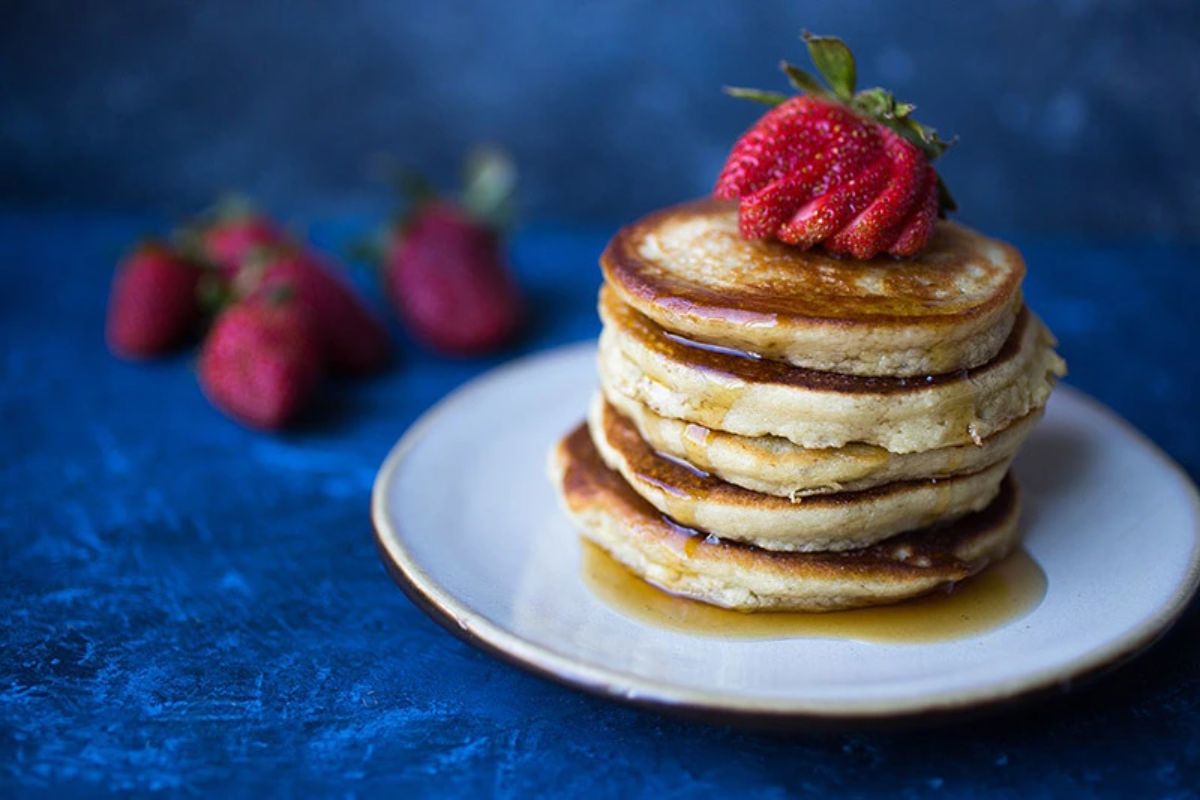 Try these fluffy cassava pancakes plain, or loaded with toppings.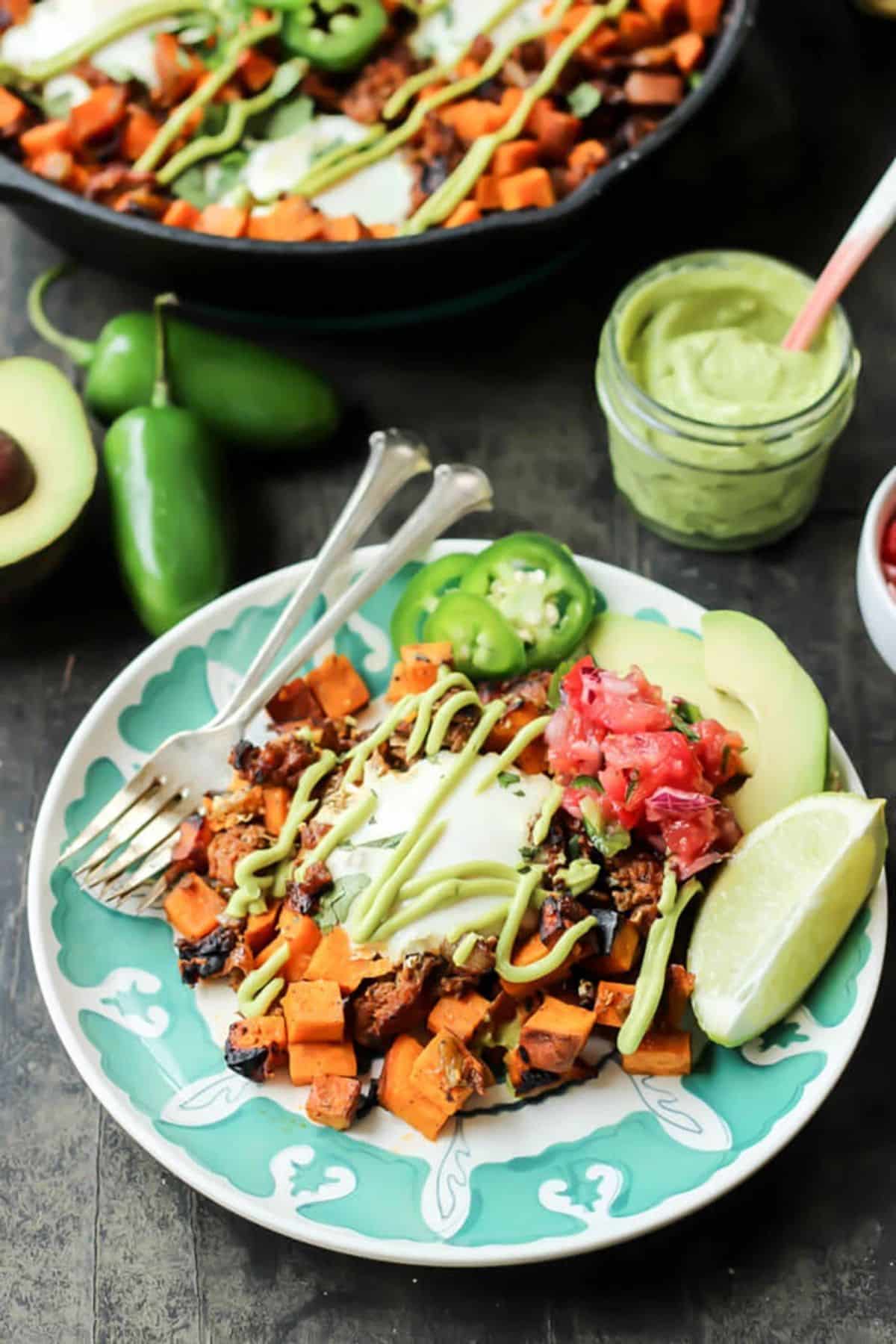 A one-pan skillet with chorizo, green chilis and topped with smooth avocado crema.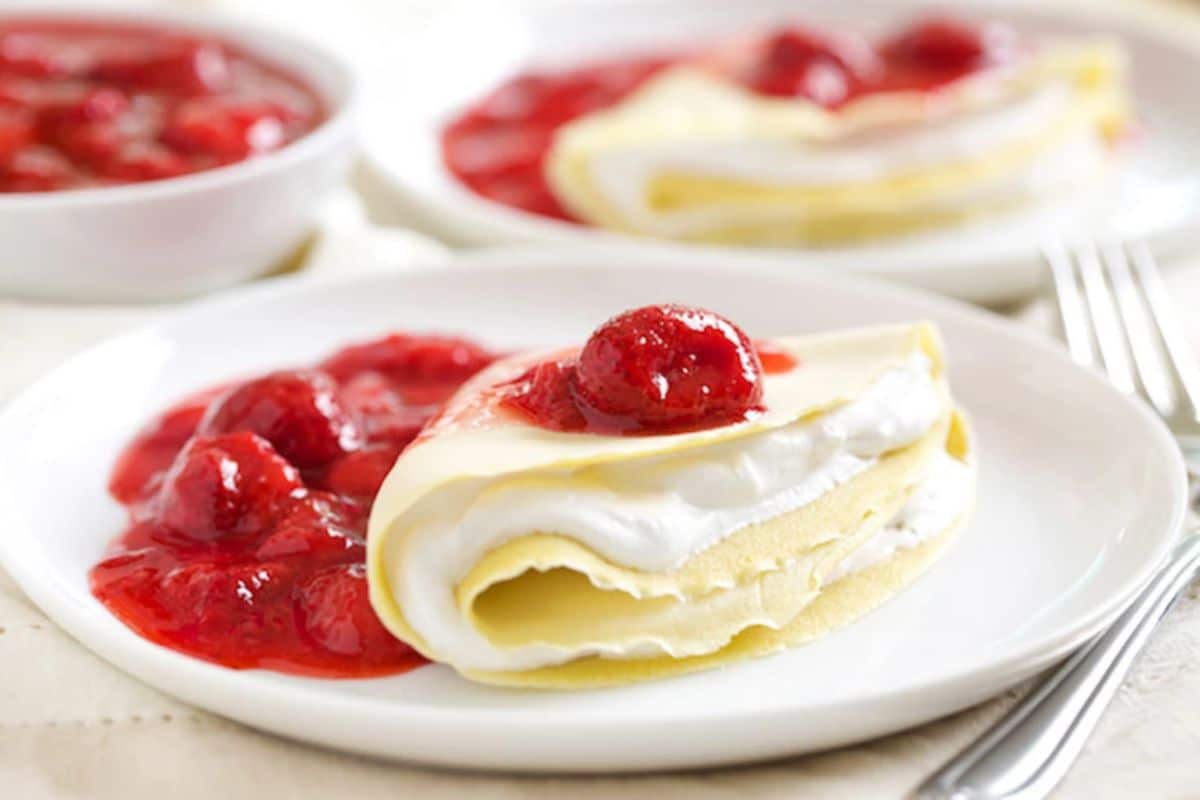 Whipped coconut cream and strawberry sauce wrapped in a delicate crepe.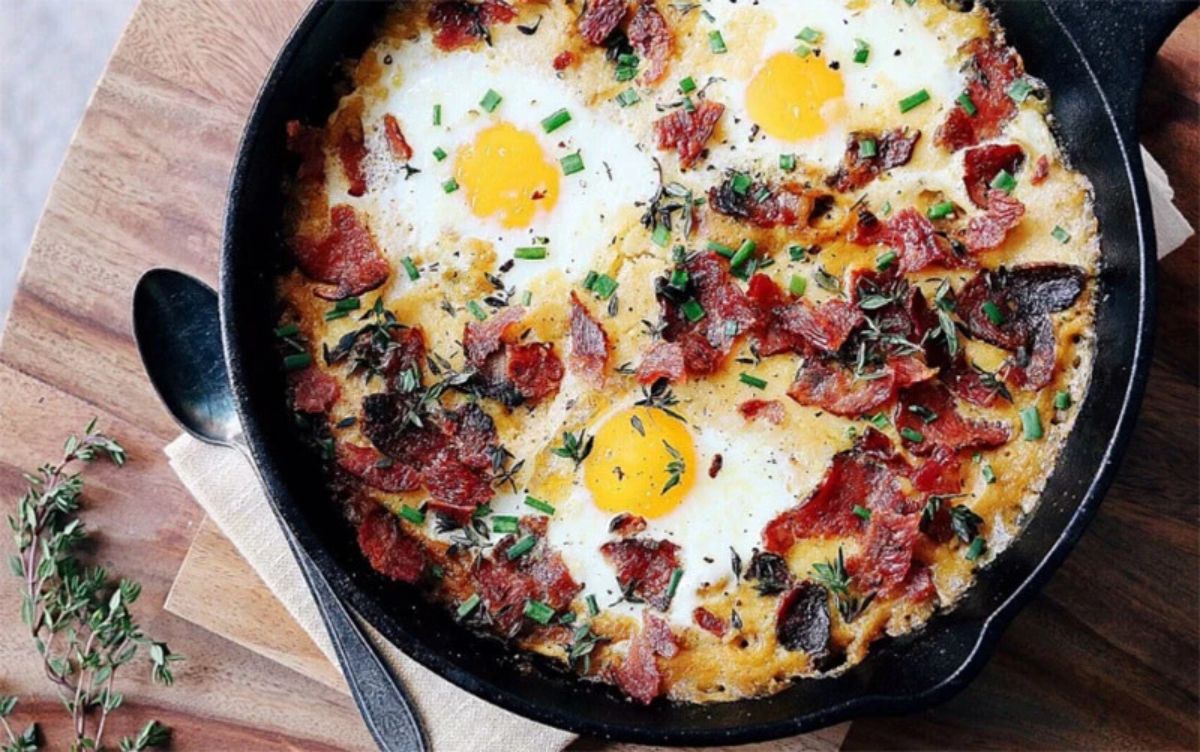 Savory pieces of bacon and eggs mixed in creamy grits.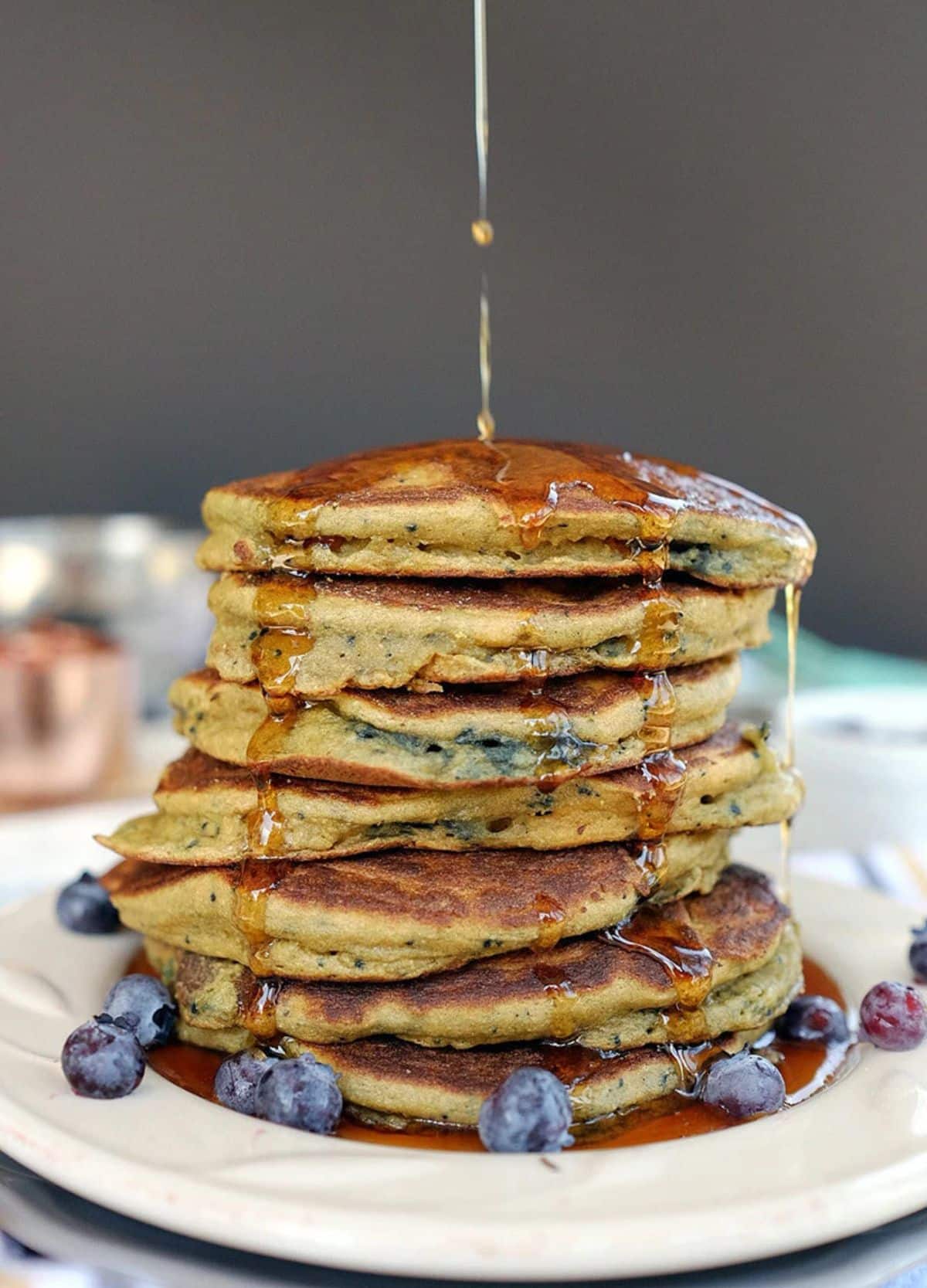 A whimsical weekend filled with blueberry pancakes!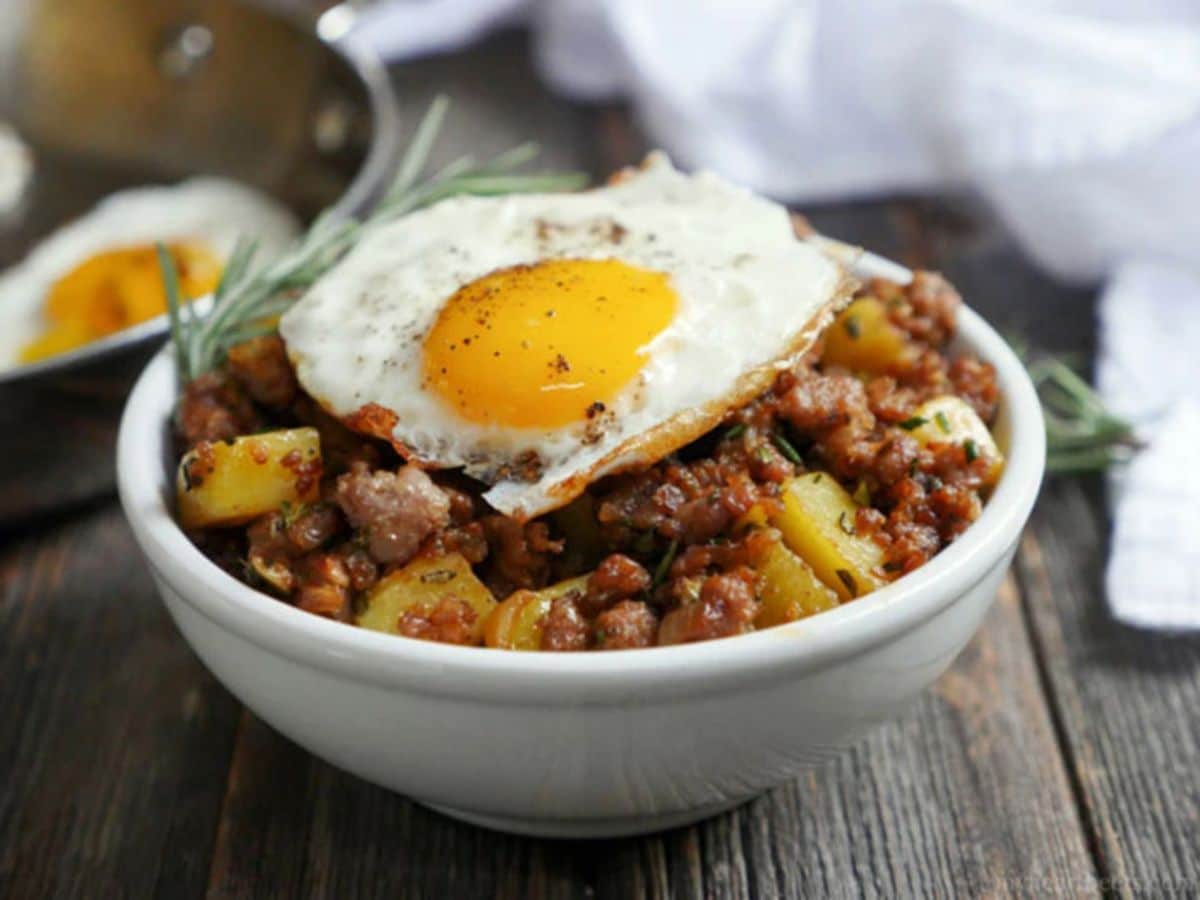 Fill your bowl with pork sausage crumbles and savory potatoes.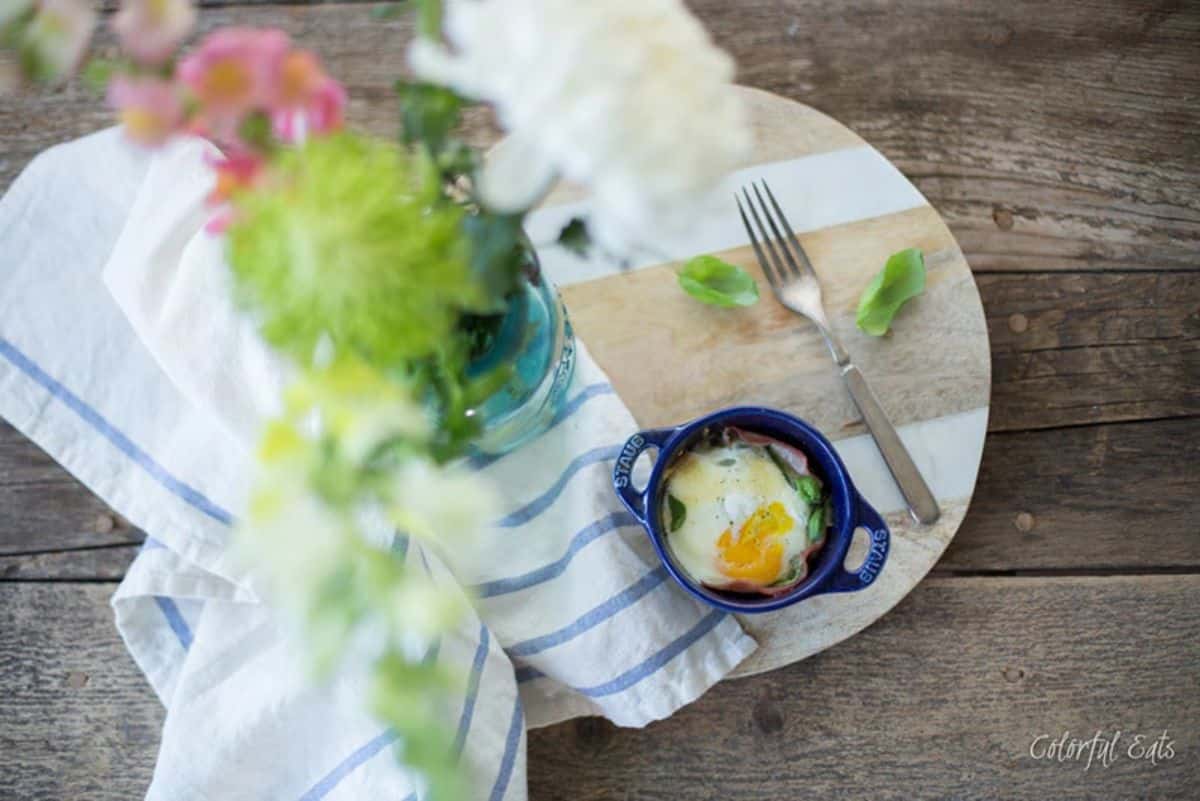 Ham, eggs and a basil pesto fill individual ramekin dishes.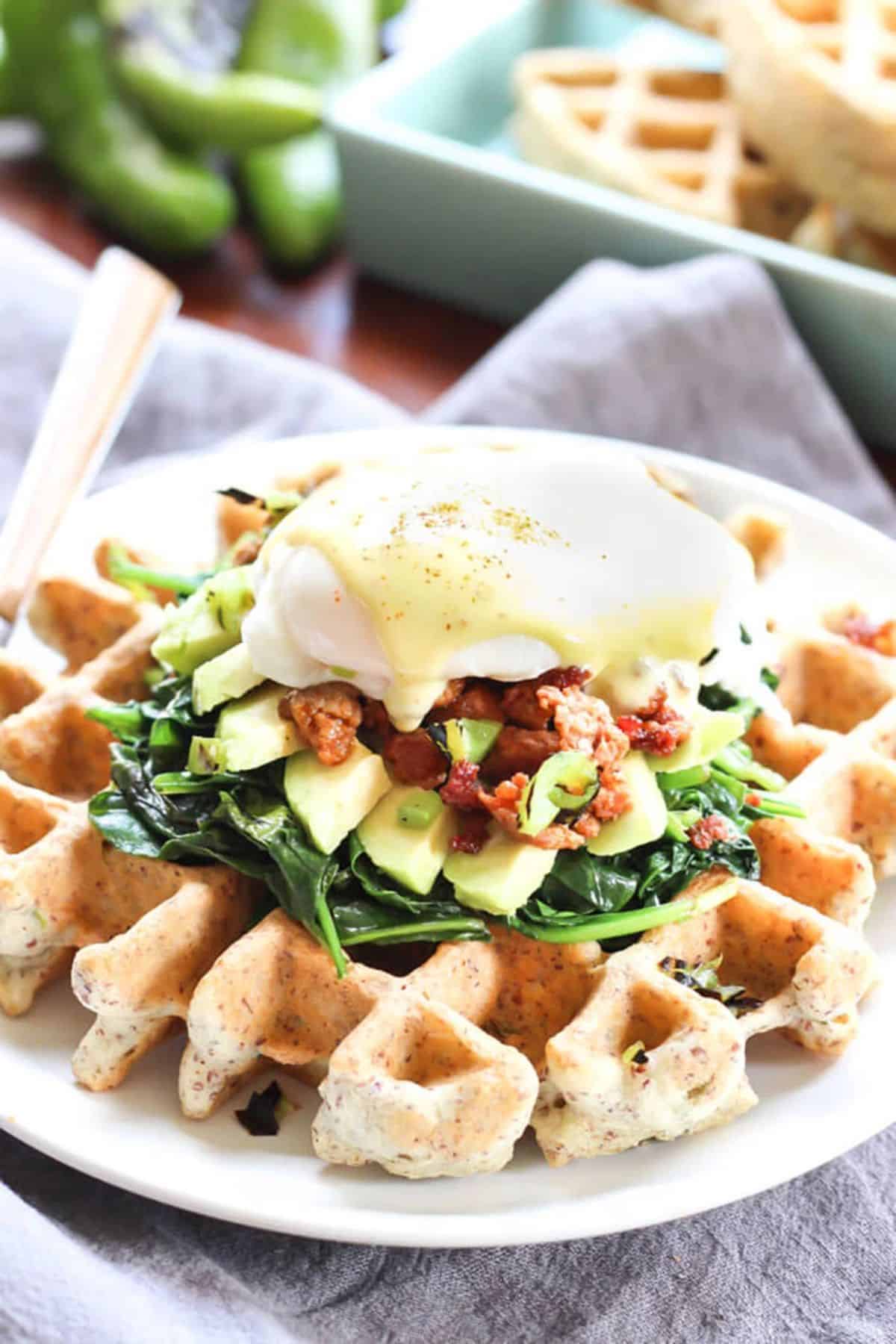 Waffles made savory with hollandiase, chorizo and eggs.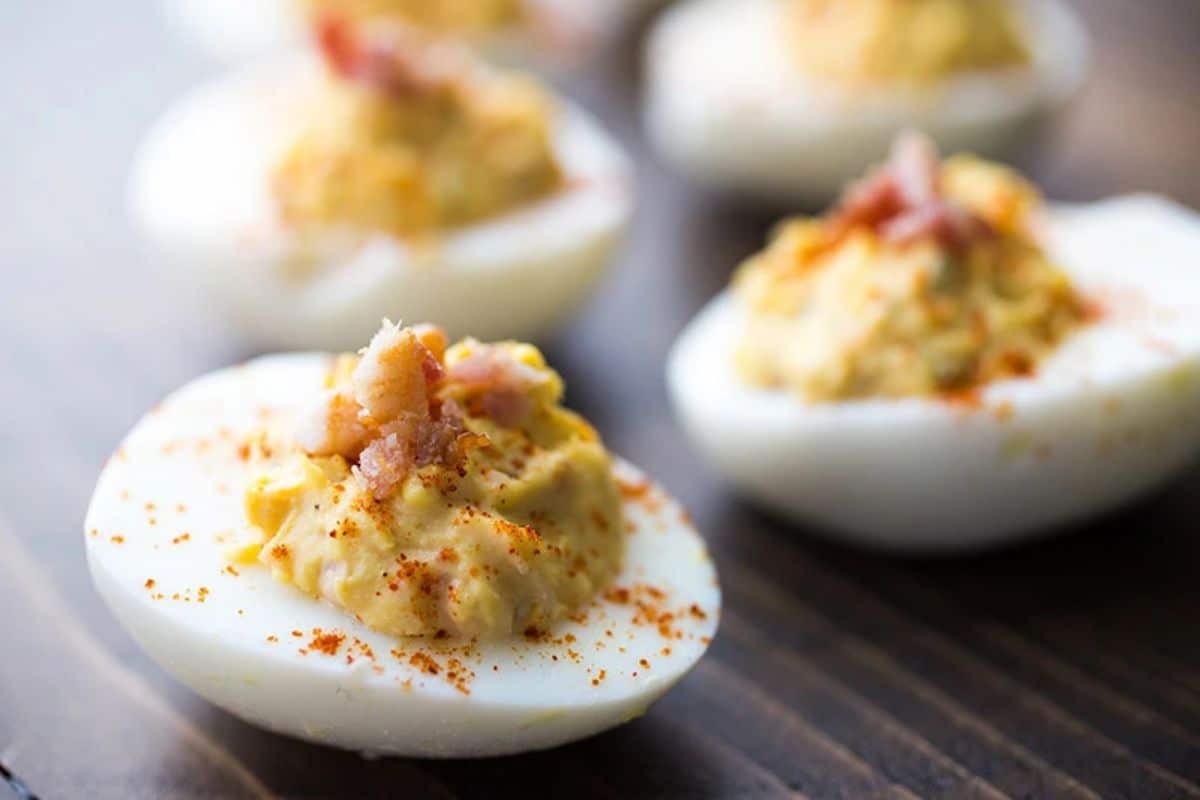 Chiptole filled deviled eggs makes for a savory addition to any brunch.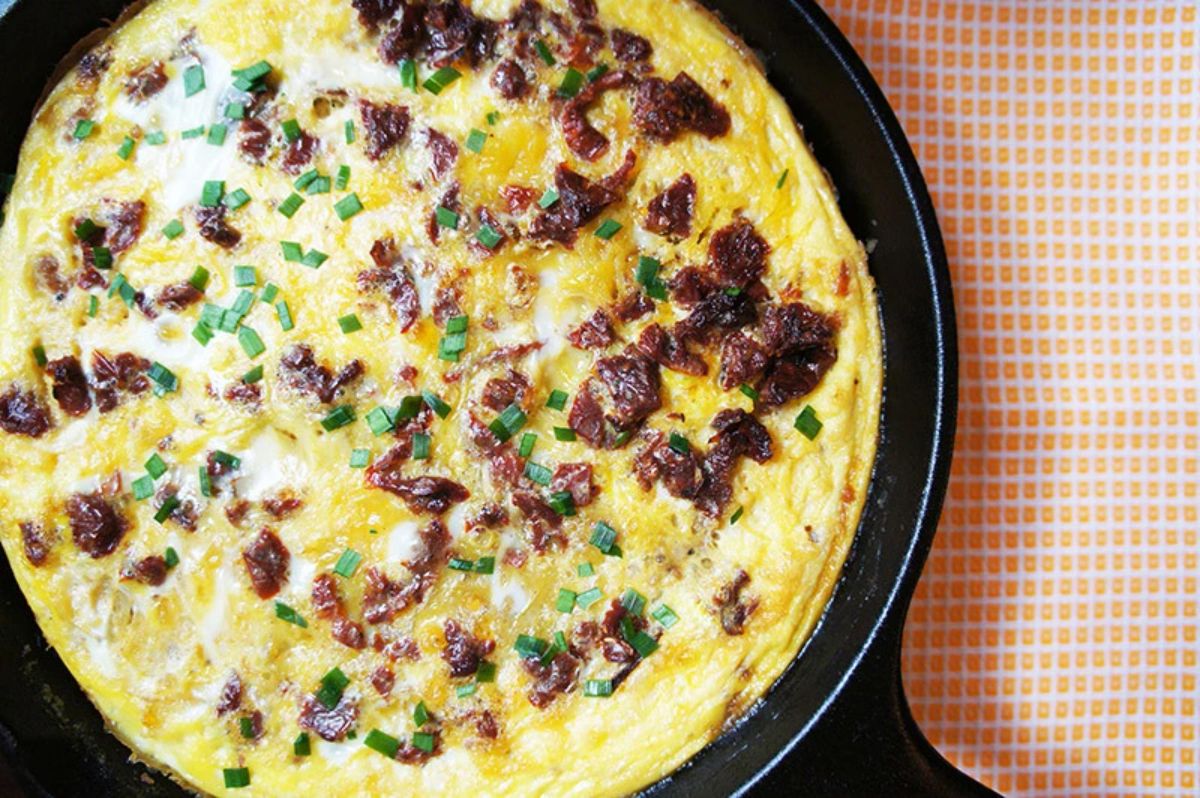 Loaded with Italian sausage and sun-dried tomoatoes, this frittata is sure to please!
A light and fluffy souffle made of bacon, eggs and spinach.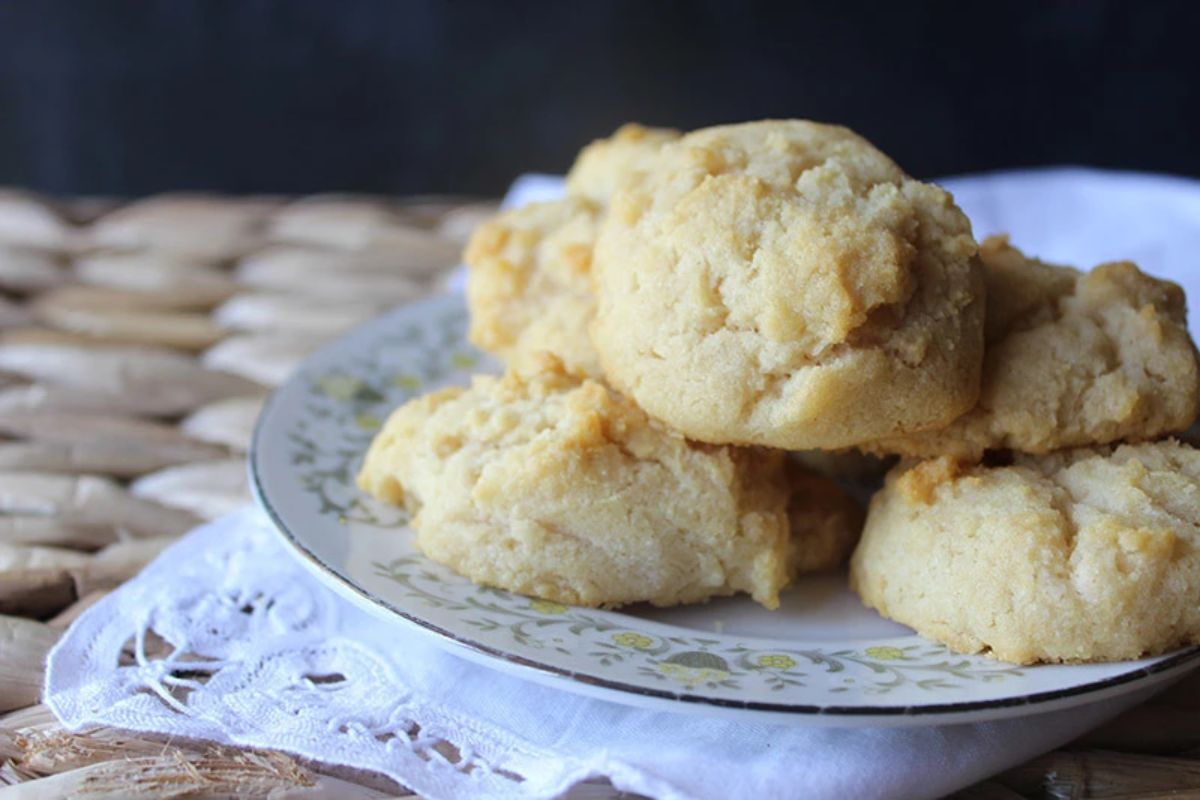 A nut-free biscuit recipe ready for a dollop of jam, or enjoyed plain.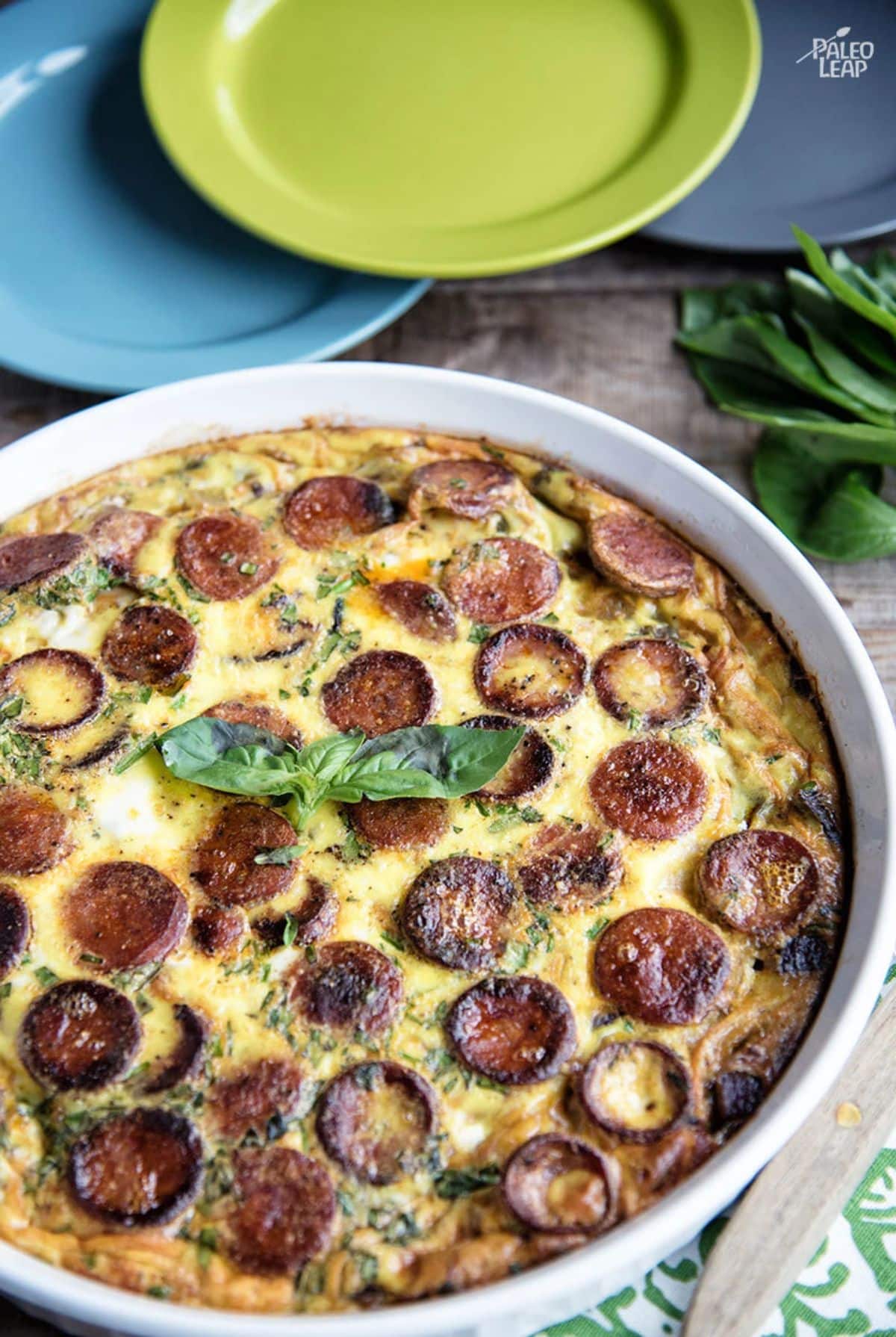 A classic diner breakfast baked into one tasty casserole.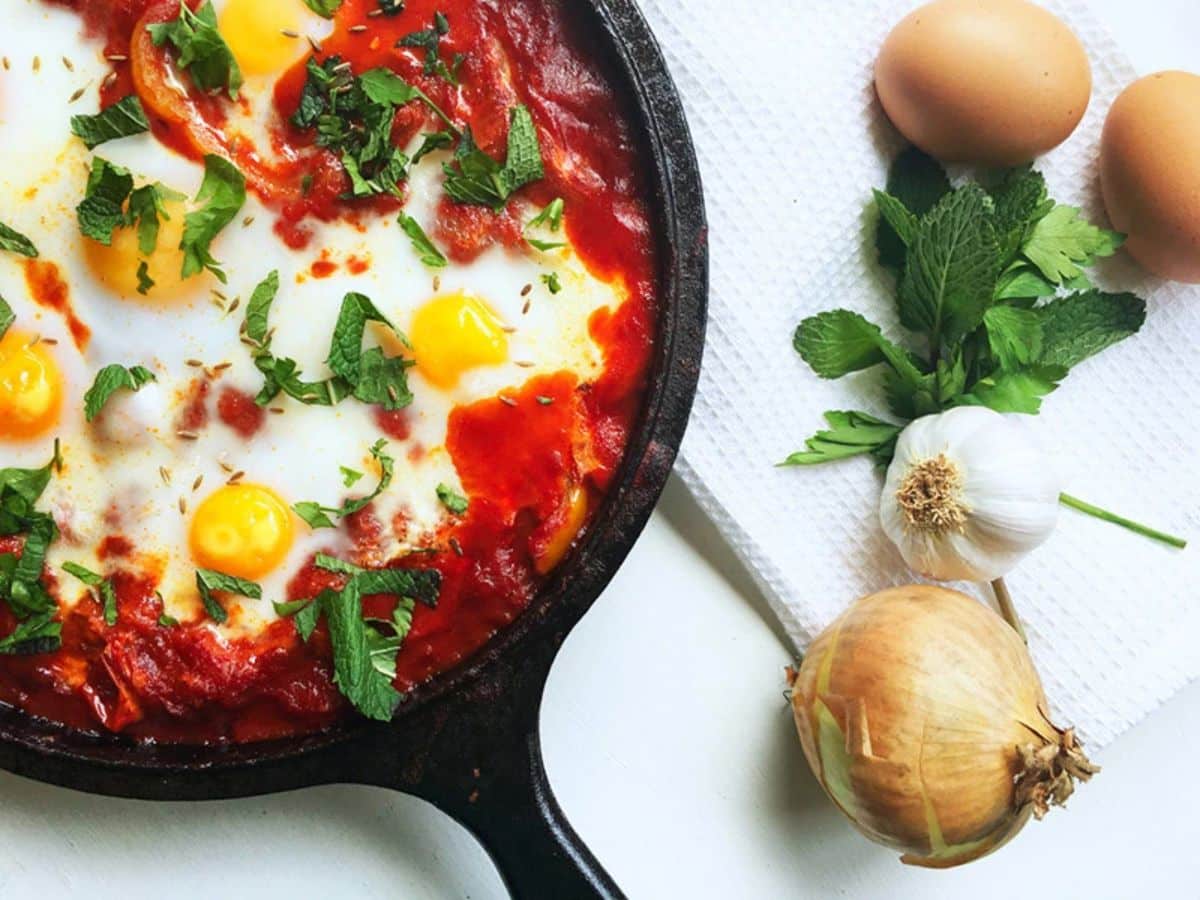 A baked skillet of poached eggs in tomato sauce with an aromatic rose harissa paste.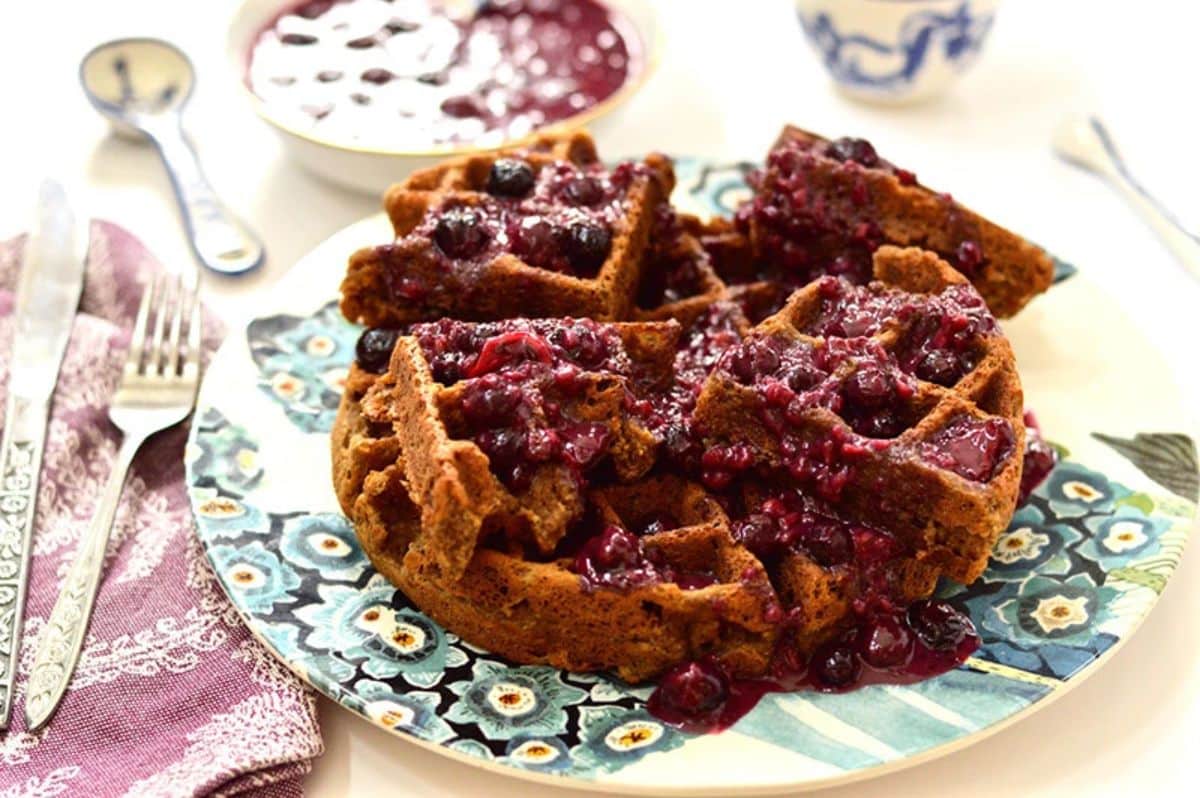 Use plaintains to make these waffles, and top with a berry compote.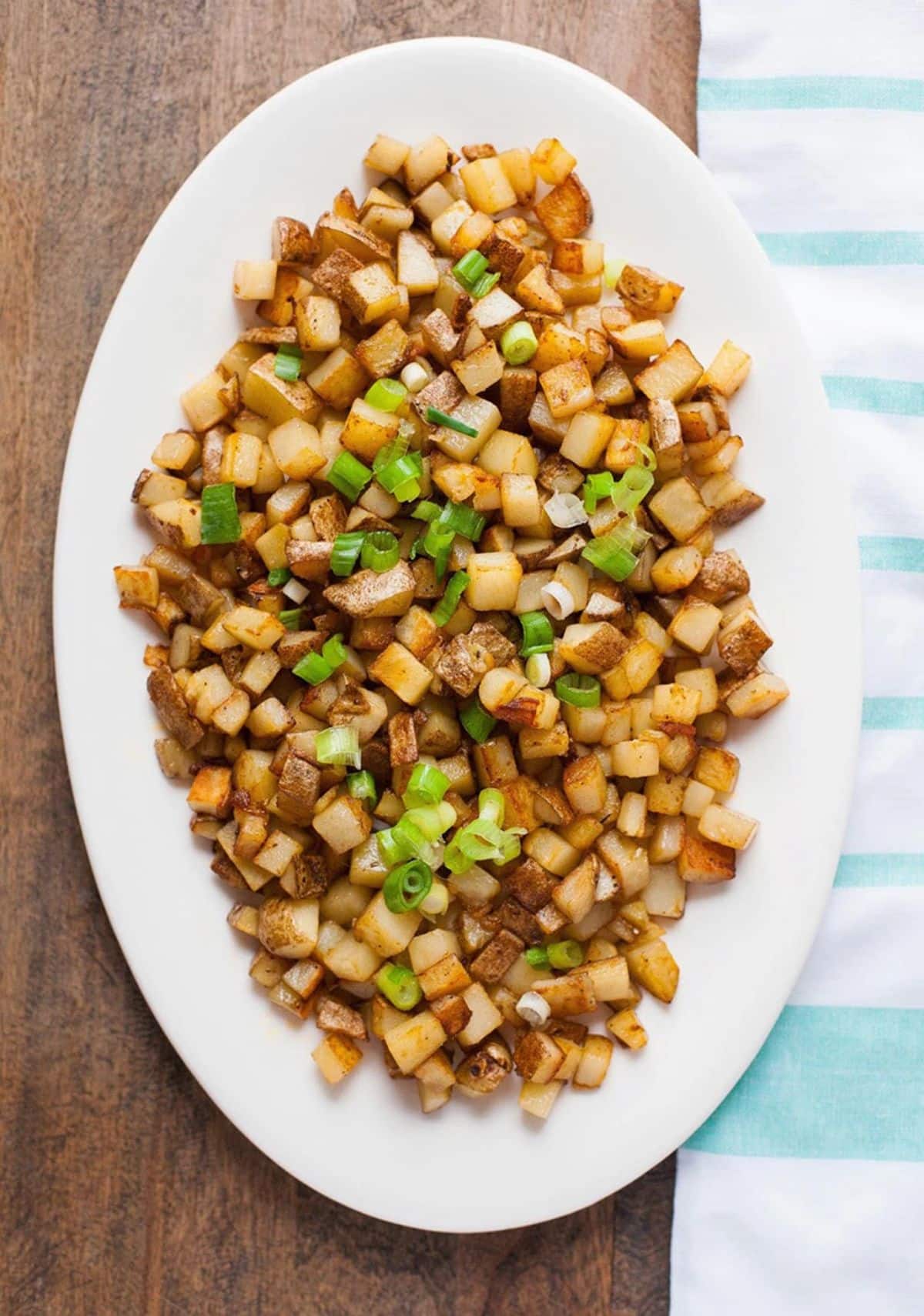 Load up on these crispy and savory taters.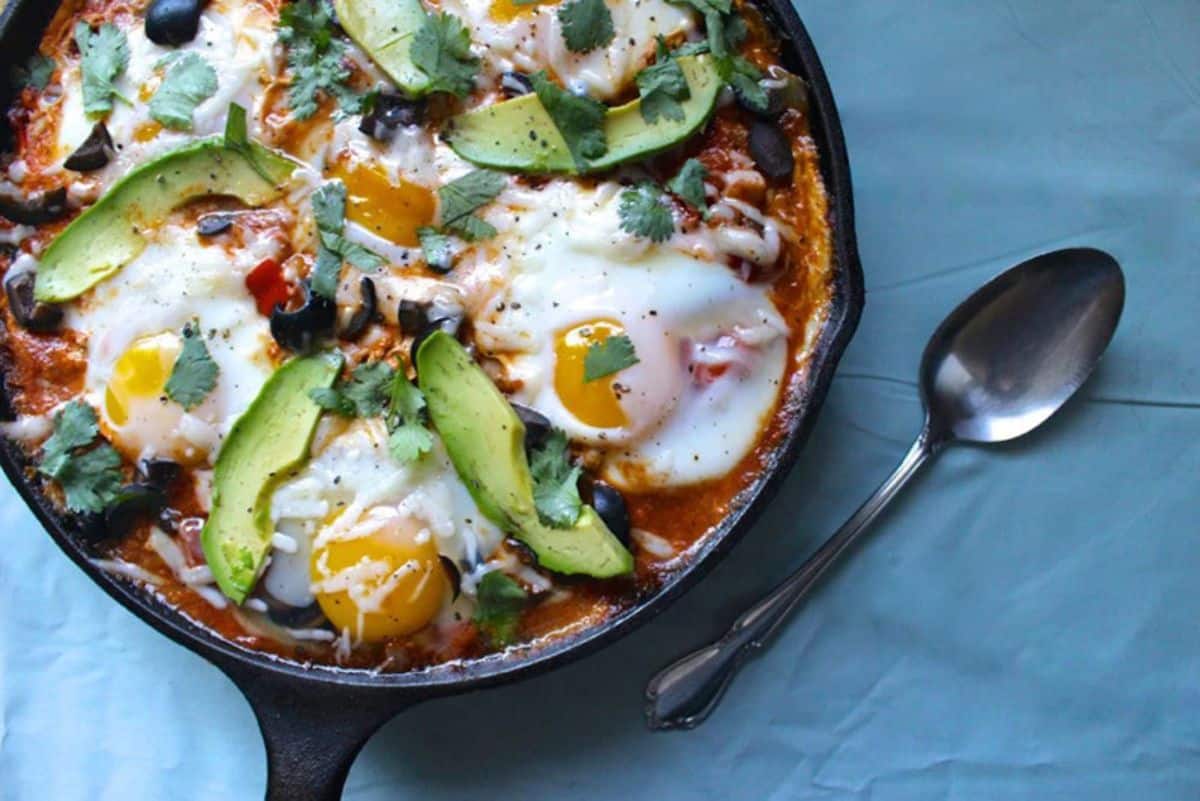 A twist on a traditional Shakshuka, including slices of avocado and a dusting of cilantro.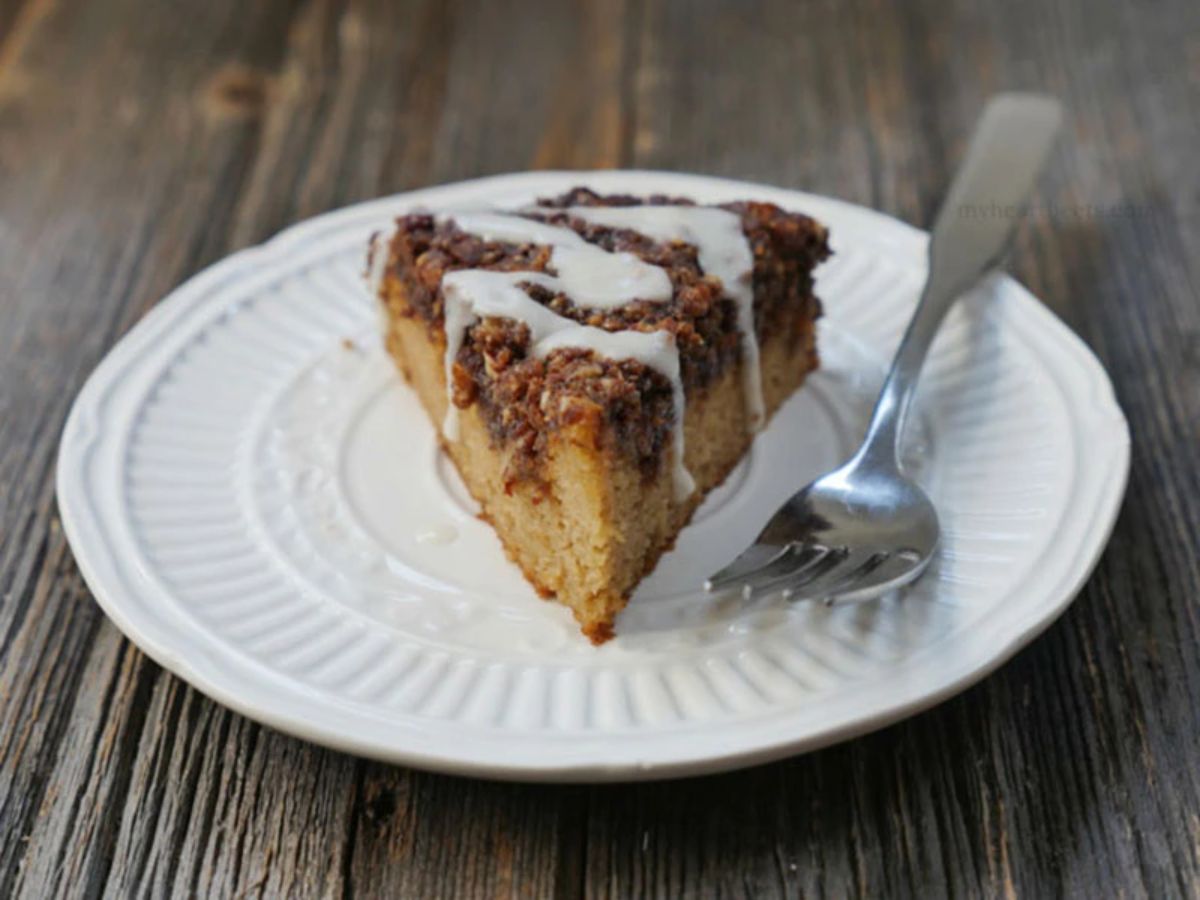 Treat yourself and friends to a classic, cinnamon-filled brunch cake.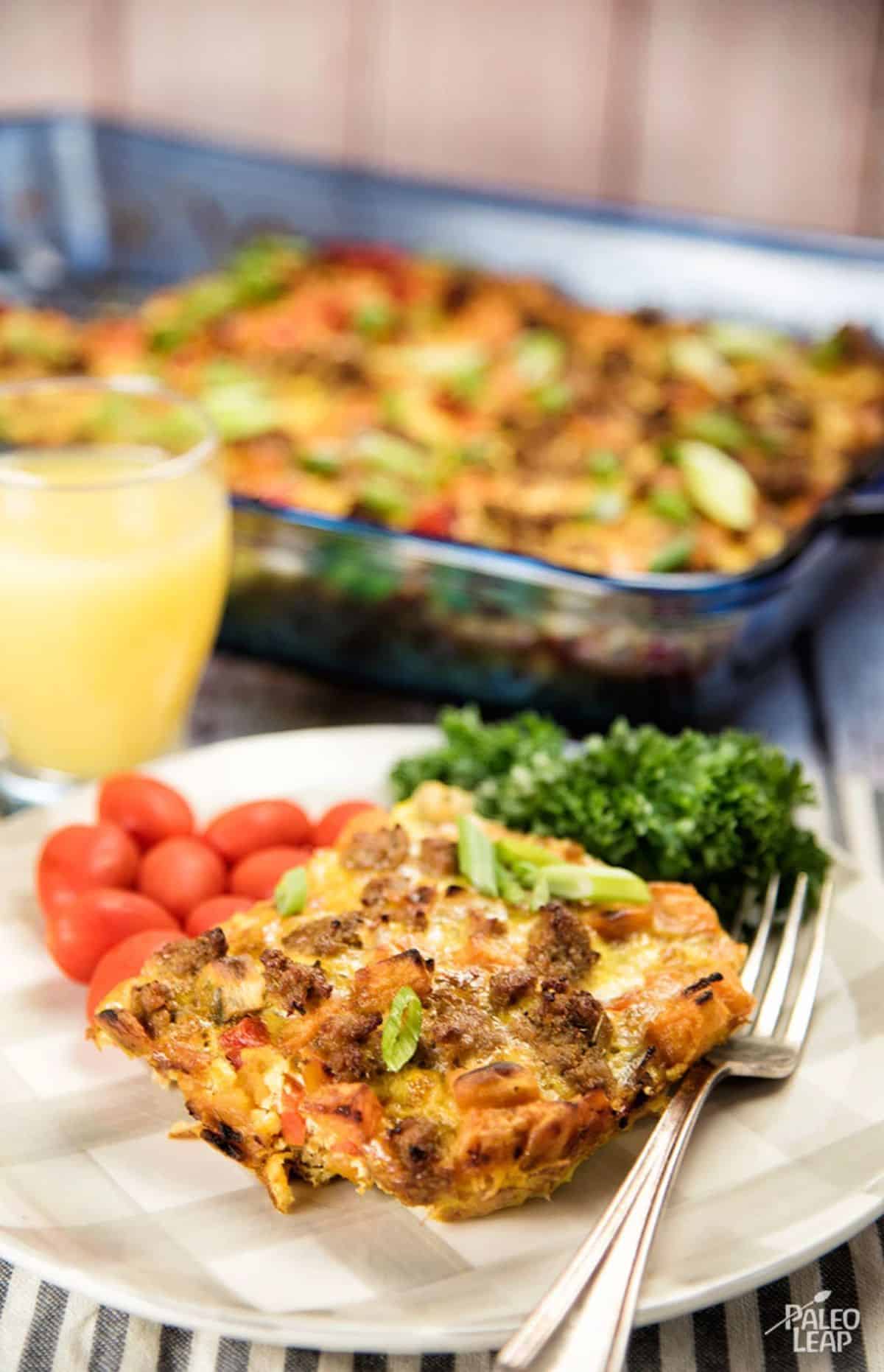 A savory, filling Paleo breakfast filled with sweet potatoes and Italian Sausage.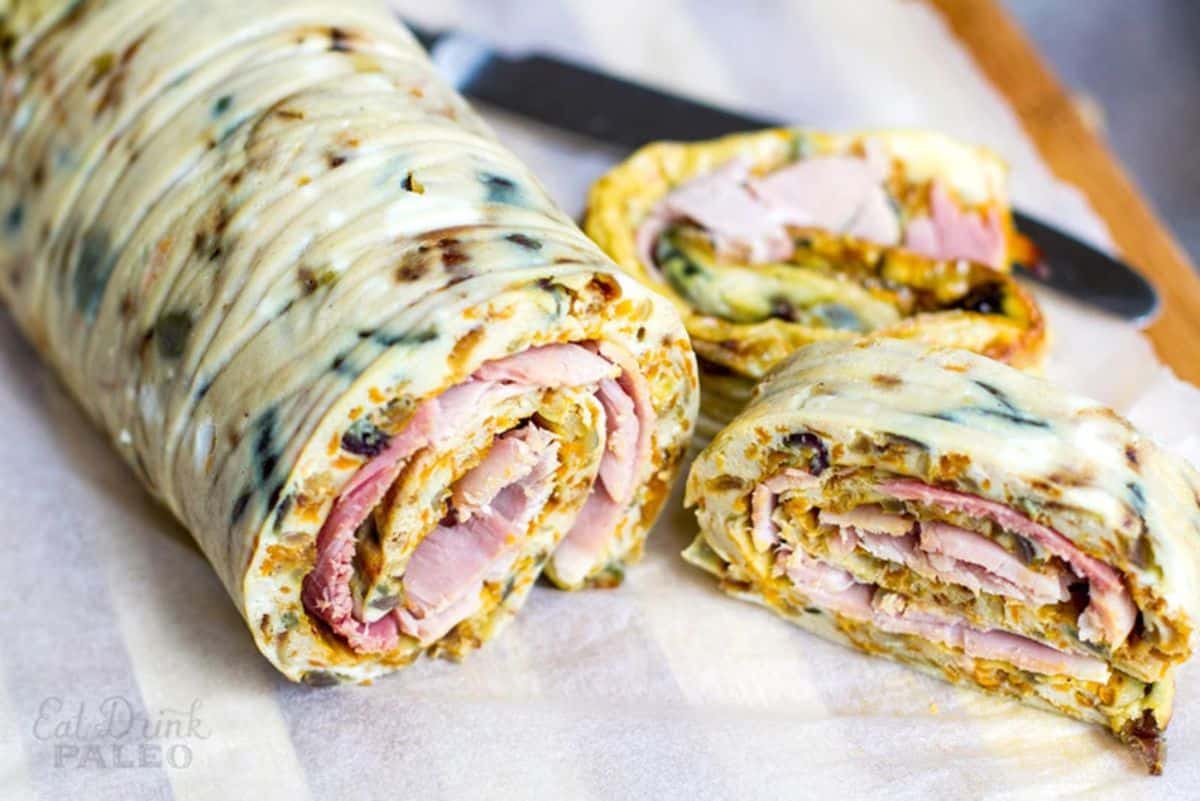 A unique spin to fill up an omelette!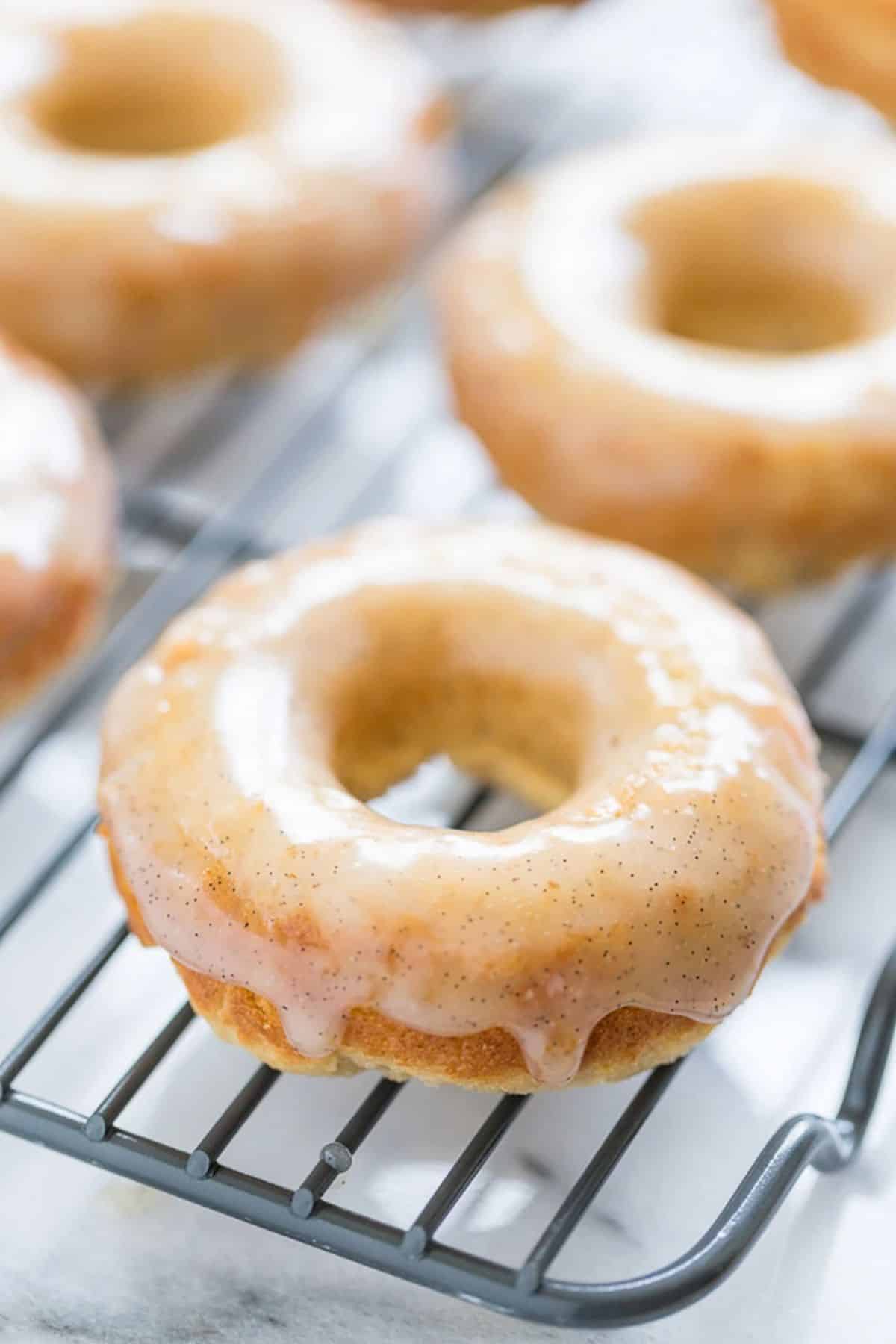 These are an indulgence, and well worth it!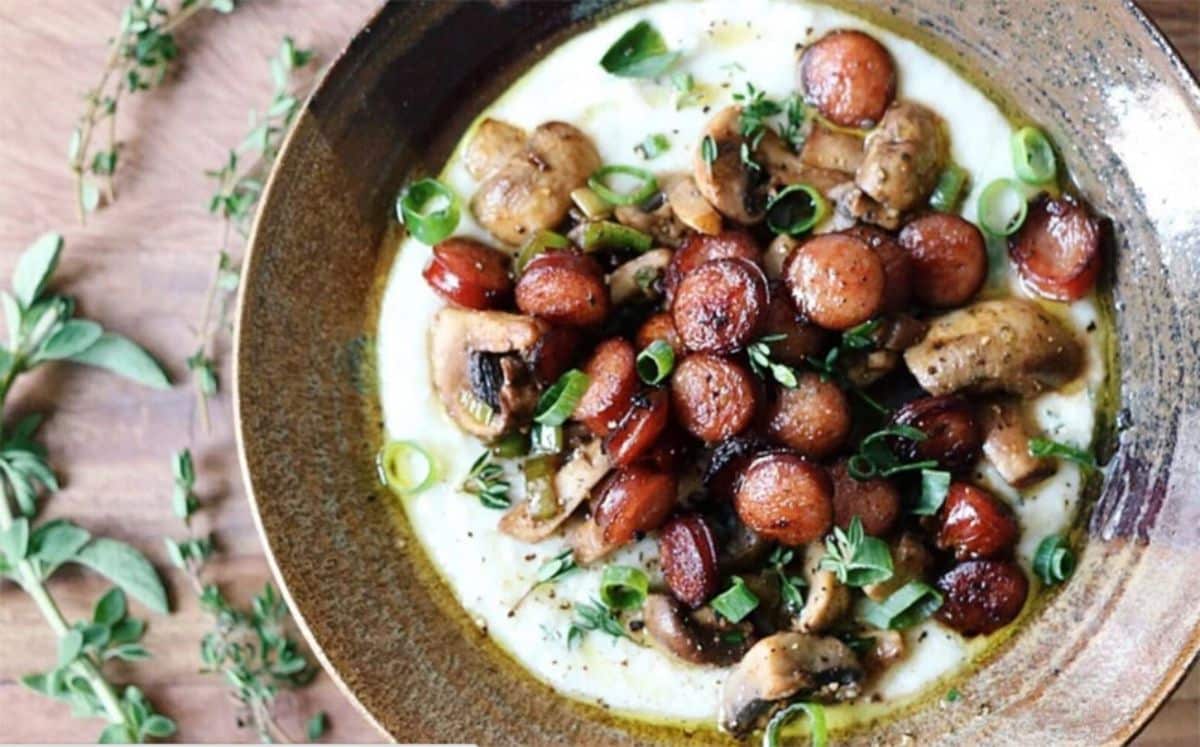 Thick and creamy grits topped with sausage and mushrooms.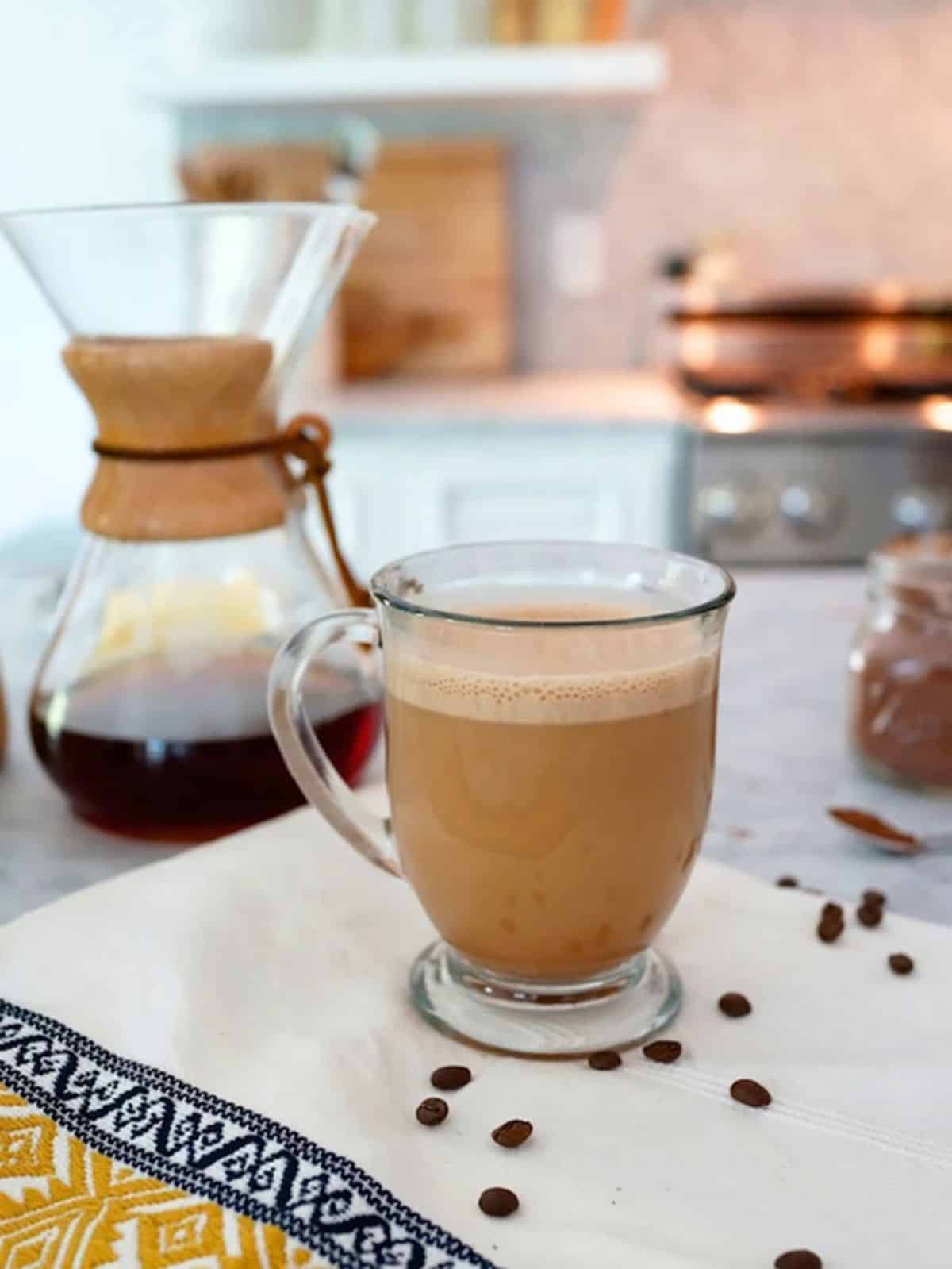 Not your ordinary cup of Joe; this one is made with grass-fed butter and collagen.