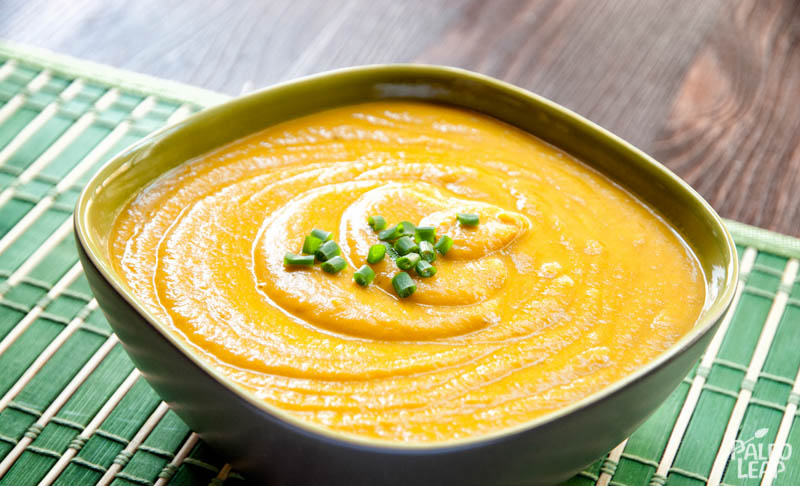 It might be an unfamiliar name, but "potage" is just a thick, creamy soup; there's nothing complicated or difficult about it. You can make a potage out of just about any vegetables you have around – it's such a simple recipe that even Medieval peasants usually had a pot of potage going on the stove. But don't let the "peasant food" fool you: potage might be simple to make, but it's also so delicious that even royal feasts often began with a bowl (or two) before moving on to the meat course.
For this version of potage, I've chosen a mixture of root vegetables, with carrots at the forefront. The cooking time for these vegetables is pretty long, to make sure they get really soft for the puree. But even though some nutrients will leach out of the vegetables into the stock during that time, this doesn't affect the nutritional value of the soup since you end up eating the stock as well.
Because it's so heavy on the root vegetables, this soup is actually a reasonably good source of safe starches. That would make it a great post-race meal during the upcoming season of charity-fundraiser 5Ks and 10Ks. Blow in after your run, armed with a brand-new race shirt and a hearty appetite, and settle down to a hearty bowl of soup to re-fuel your tired muscles. But you don't have to run a race to enjoy some potage; it's delicious with any meal that needs a little warmth and flavor on the side.
Carrot Potage Recipe
Values are per portion. These are for information only & are not meant to be exact calculations.
Ingredients
1 lb. carrots, peeled and chopped;
2 turnips, peeled and chopped;
2 sweet potatoes, peeled and chopped;
1 onion, sliced;
4 garlic cloves, minced;
2 bay leaves;
¼ tsp. dried thyme;
4 cups chicken stock;
2 tbsp. fresh chives, minced;
2 tbsp. clarified butter or coconut oil;
Sea salt and freshly ground pepper to taste;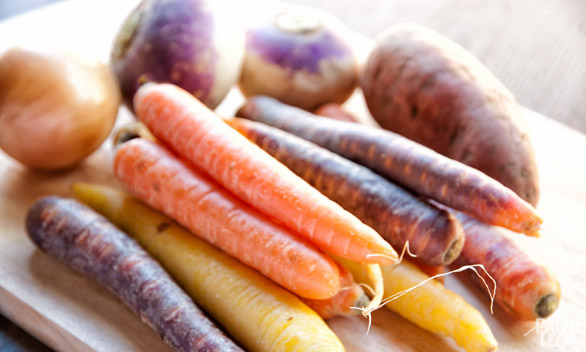 Preparation
In a big saucepan placed over a medium heat, cook the onion and garlic 5 minutes (or until softened) with the clarified butter.
Add the carrots, sweet potato, turnip, thyme, bay leaves, chicken stock, and season with salt and pepper to taste. Bring everything to a boil; then reduce the heat to medium, cover, and let it simmer for 45 minutes (or until all the vegetables are soft).
Discard the bay leaves (they have sharp edges that can cut the inside of your mouth).
Puree the soup in a food processor until smooth.
When you're ready to enjoy the soup, return the puree to the saucepan and let it simmer for 5 minutes. Adjust the seasoning if necessary.
Garnish with fresh chives and serve.