I often hear from parents with young children about their struggles to convert their children to a Paleo diet. This can be difficult, as children often have only little to no understanding of why this change in their life is so important.
It becomes even more of a challenge when your children are spending their days at school, where they snack and eat lunch with other children who bring tasty and colorful snacks loaded with sugar and vegetable seed oils.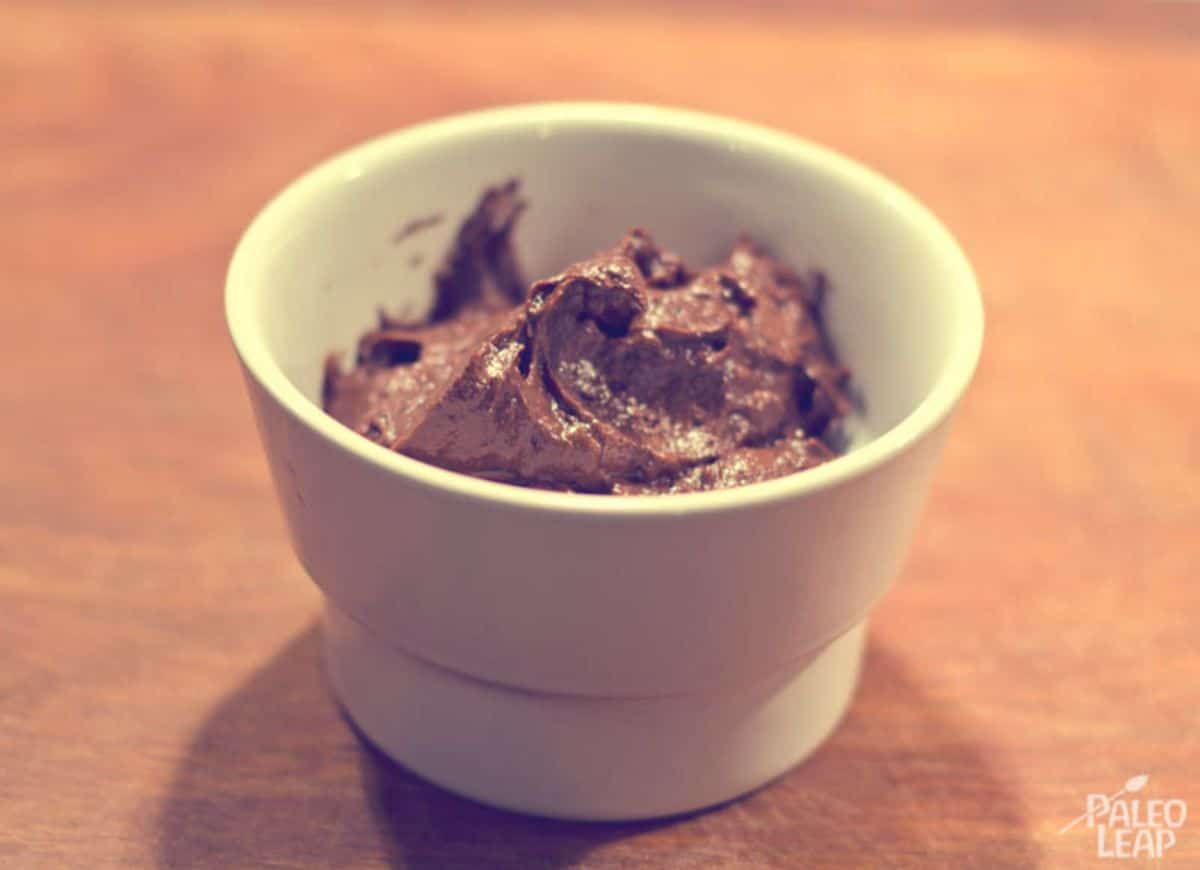 It's one thing to explain to your child that these are not healthy for them, but let's be real, do they really know what "healthy" means?
Even if they do, it's perfectly normal for them not to care. One thing that works very well to go around this issue is to prepare them some great Paleo alternatives so they can forget about those unhealthy snacks and desserts!
They will not be missing them out, and they will also love to brag about why their pudding is better than everyone else's.
This one is so easy to prepare, and if the kids are to enjoy that recipe, they might as well participate in its preparation, which is a great way to initiate them to the love of cooking and preparing homemade food. 
As much as this is an attractive paleo dessert for kids, it's a very good way for adults to satisfy their sweet tooth as well.
The secret ingredient that makes this recipe really stand out is the use of avocados as the base for the pudding. Avocados have the perfect texture to form the base of a great pudding, and their mild taste allows the other flavors to dominate the dish.
Being high in fat, a good monounsaturated fat, that is, the avocados make this Paleo dessert very filling and satisfying. They are also very nutritious and loaded with soluble fiber, vitamin E, and potassium. Avocados are very versatile and can be used in many different kinds of preparations.
Many of the paleo recipes recently added to this site feature avocados in a very original way. For example, you'll find them in the guacamole with radish and oranges and in the chicken salad with apples, grapes and cranberries.
This recipe optionally calls for the use of a small amount of flavored extract like mint or almond extract. This addition is a great way to vary the recipe every time you make it, making it a different experience every time.
This recipe also calls for a touch of honey. As you already know, avoiding sugar is a very important step towards an optimal diet. This doesn't mean, however, that you can't consume any at all, only that it should be greatly limited.
Honey is the healthier choice when choosing to use a sweetener mainly because honey, in its raw form, also contains some trace minerals, enzymes, and antibacterial compounds that can be really beneficial.
There are also health benefits that are observed from consuming honey versus table sugar or other refined sweeteners that can't be explained still by modern science. One thing to keep in mind is that honey is a whole food, while table sugar and many other sweeteners are refined and extracted before being consumed.
Many whole foods will have health benefits that can't be explained to this day because nature is much more complex and intricate than what modern science can explain. With all that being said, it's important for you to choose raw honey and avoid any commercial pasteurized honey.
Contrary to what many believe, it's not difficult at all to get good quality local raw honey, and most health food store chains carry many varieties produced from an array of different blooming plants.
Chocolate pudding recipe
Serves: 6
Ingredients
3 medium avocados;
¼ cup raw honey;
¼ cup and 2 tablespoon cocoa powder;
3 tablespoon almond butter;
1 teaspoon lemon juice;
1 teaspoon ground cinnamon;
1 teaspoon ground nutmeg;
½ teaspoon flavored extract (mint, coffee, almond, hazelnut), optional;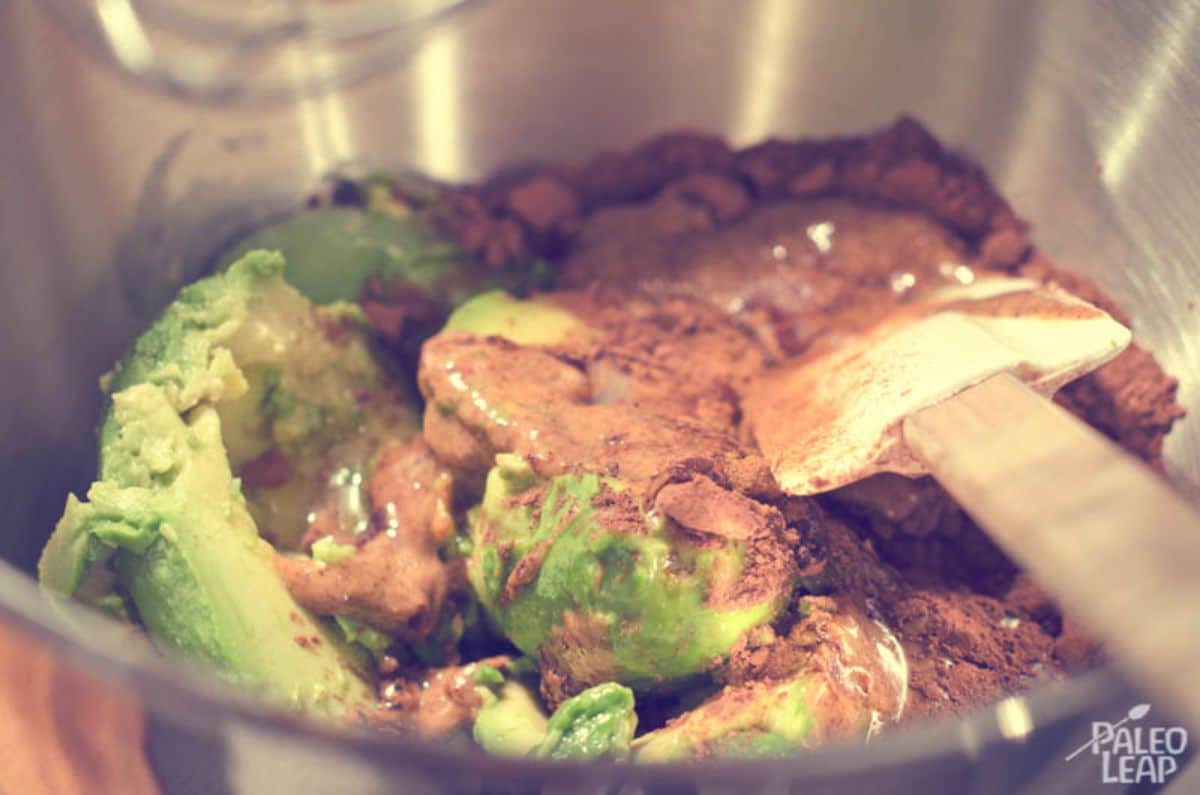 Preparation
When I said that this is easy to prepare, I really meant it. All you have to do is to throw everything into one big mixing bowl and use a stand mixer or a hand mixer to blend it all together. Of course, you can also use a blender or a food processor for this job. I let mine blend until completely smooth, and it was ready to eat right then and there. Place the leftovers in the refrigerator. Enjoy!
📖 Recipe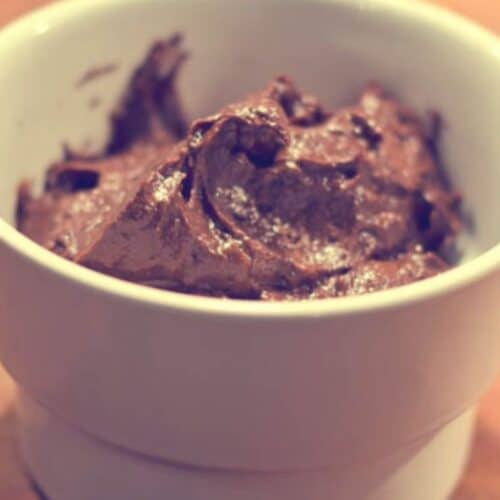 Chocolate pudding recipe
A simple and healthy chocolate pudding that will satisfy any sweet tooth. The secret ingredient: avocados.
Instructions
When I said that this is easy to prepare, I really meant it. All you have to do is to throw everything into one big mixing bowl and use a stand mixer or a hand mixer to blend it all together. Of course, you can also use a blender or a food processor to to this job. I let mine blend until completely smooth and it was ready to eat right then and there. Place the leftovers in the refrigerator. Enjoy!

3 medium avocados,

¼ cup raw honey,

¼ cup and 2 tablespoon cocoa powder,

3 tablespoon almond butter,

1 teaspoon lemon juice,

1 teaspoon ground cinnamon,

1 teaspoon ground nutmeg,

½ teaspoon flavored extract
Nutrition
Calories:
264
kcal
Carbohydrates:
24
g
Protein:
4
g
Fat:
20
g
Saturated Fat:
3
g
Polyunsaturated Fat:
3
g
Monounsaturated Fat:
13
g
Sodium:
9
mg
Potassium:
613
mg
Fiber:
9
g
Sugar:
13
g
Vitamin A:
148
IU
Vitamin C:
10
mg
Calcium:
49
mg
Iron:
1
mg