Cortisol is typically referred to as a "stress hormone," which makes it sound like it's something really horrible that you want to avoid as much as possible. After all, stress is bad, right? But actually, it's much more complicated than that. The real goal isn't to have as little cortisol as possible; it's to have a healthy rhythm of cortisol highs and lows.
Cortisol is the hormone that tells you to get up and go. Whenever you feel awake and alert, it's because your cortisol levels are relatively high. Unless you want to spend all your time with that awful dragging-through-molasses feeling of forcing yourself awake, you want some cortisol in your life!
A healthy pattern of cortisol levels looks like this:
A big spike in the morning just after you wake up. (making you alert and ready to face the day)
A slow decline throughout the day, with transient rises after meals.
By bedtime, your cortisol levels are low. (this is why you feel sleepy)
If you're lucky, your cortisol levels look like that. But if you're a typical person in the US, you might be looking at that list in disbelief, wondering where this energy spike in the morning is supposed to come from – is there anyone in the world who isn't woozy and grouchy before their first three cups of coffee?
If that's you, you might have what researchers call a "flattened" cortisol response. Here's a chart showing a normal cortisol response (dashed line) and a flattened response (solid line).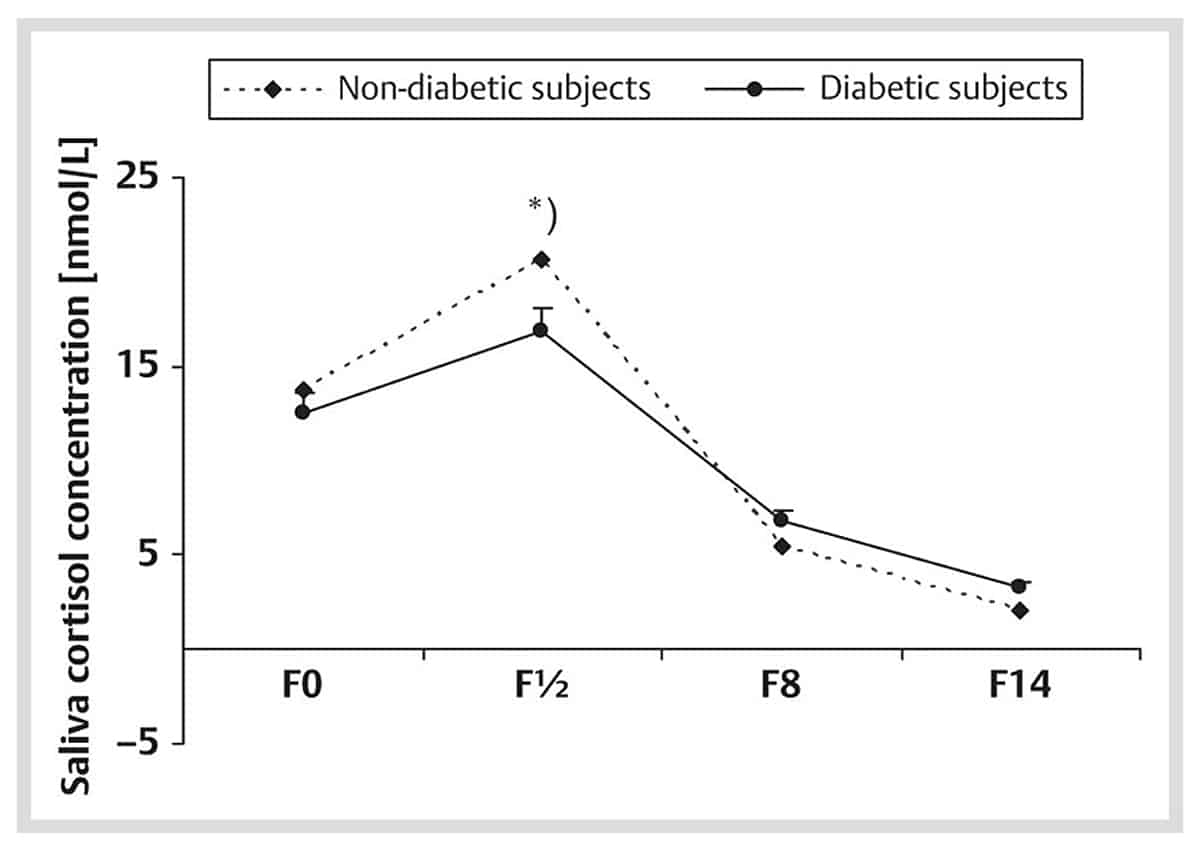 (source)
Cortisol here doesn't spike as high in the morning, and it doesn't dip as low in the evening. The pattern is "flatter" because it's closer to a straight horizontal line, with a lower peak and a higher valley. You might be familiar with the immediate effects of this:
Struggling to wake up in the morning, feeling exhausted until you get coffee (caffeine spikes cortisol, which artificially induces the hormonal response your body should be producing on its own).
Trouble falling asleep at night or unrefreshing sleep (cortisol is still too high to let you really fall asleep, even if you're tired).
You might not be familiar with the downstream effects. Flattened cortisol rhythm is associated with major health problems, like obesity, diabetes, and just plain old aging.
It's not clear what comes first in these situations – there's some evidence that the cortisol dysregulation might be the cause and the disease the effect, but there's also evidence going the other way. It's very possible that there's a mutual reinforcement effect going on.
For example, there's some evidence that flattened cortisol levels may actually be a causal factor in…
It's not a great pattern to be stuck in. So here's how you get there and how to get out of it.
Causes of Flattened Cortisol
One huge cause of unhealthy cortisol patterns is stress – any kind of stress:
Overtraining, undereating, hating your commute or your living situation or your school…plug any stressor you like into PubMed and you'll probably find a connection with cortisol dysregulation.
Other factors can also affect cortisol levels.
Caffeine, for example, has a strong effect on circadian rhythms. In this study, coffee at breakfast prevented cortisol levels from falling the way the normally would.
Sun and light exposure. Light is one of the major drivers of the circadian rhythm – we're naturally wired to get sunlight when we're awake and darkness when we're asleep. Shift workers, for example, have trouble sleeping because their cortisol is still high in the day thanks to sunlight exposure. This seriously throws off the circadian pattern of cortisol secretion. Shift work is an extreme example, but consider how many people stay up late at night staring at bright blue computer screens: that's basically the same thing as getting a big dose of sunlight just before bedtime, and it'll throw off your circadian rhythms the same way.
Normalizing Cortisol Levels
So how can you get your cortisol back to normal? A great first step is to simply stop doing the things that were throwing it out of whack in the first place, start giving your body the kinds of food, light exposure, and stress management it needs, and be patient while you heal.
You may or may not need to address all these areas, but here's a quick list of some of the most common things to fix:
Stress: reduce it, eliminate it, or find ways to manage it.
Light exposure: blue light (including electronic screens) in the morning and afternoon, red light before bed. Consider using a sun-spectrum light for light therapy (which has been shown to help with circadian disruption) if you have to wake up while it's dark. If you absolutely have to use your computer in the evening, get a screen dimming program like lux.
Caffeine consumption: if you drink caffeine, drink it before noon.
Mealtimes: try not to eat right before bed (remember that cortisol rises in response to a meal).
Sleep schedule: getting enough sleep is not negotiable. If your work schedule allows for it, wake up and go to bed at regular times. If you can't, consider alternative healthy sleeping patterns.
Sleep hygiene: light while you're asleep affects your cortisol rhythm even if you don't notice it at all (in fact, it even affects blind people – it's about the light striking receptors in your body, not about what you "see.")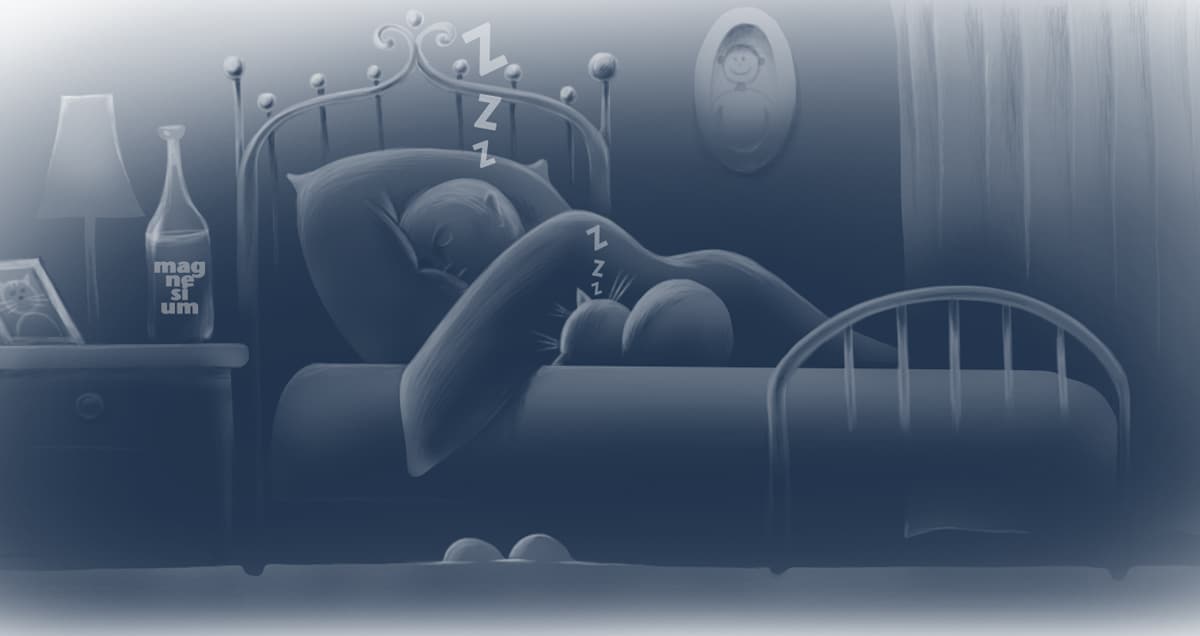 Summing it Up
Cortisol isn't an evil stress-producer that you need to get rid of at all costs. It's a valuable hormone, and in fact you even want it to be high at some points (in the morning). The problem isn't that cortisol exists; it's that the cortisol cycle gets all messed up.
Fixing that cycle takes a lot of work, especially in a world that really isn't set up for this kind of lifestyle. But the benefits are potentially huge – it's worth the effort to make it work.