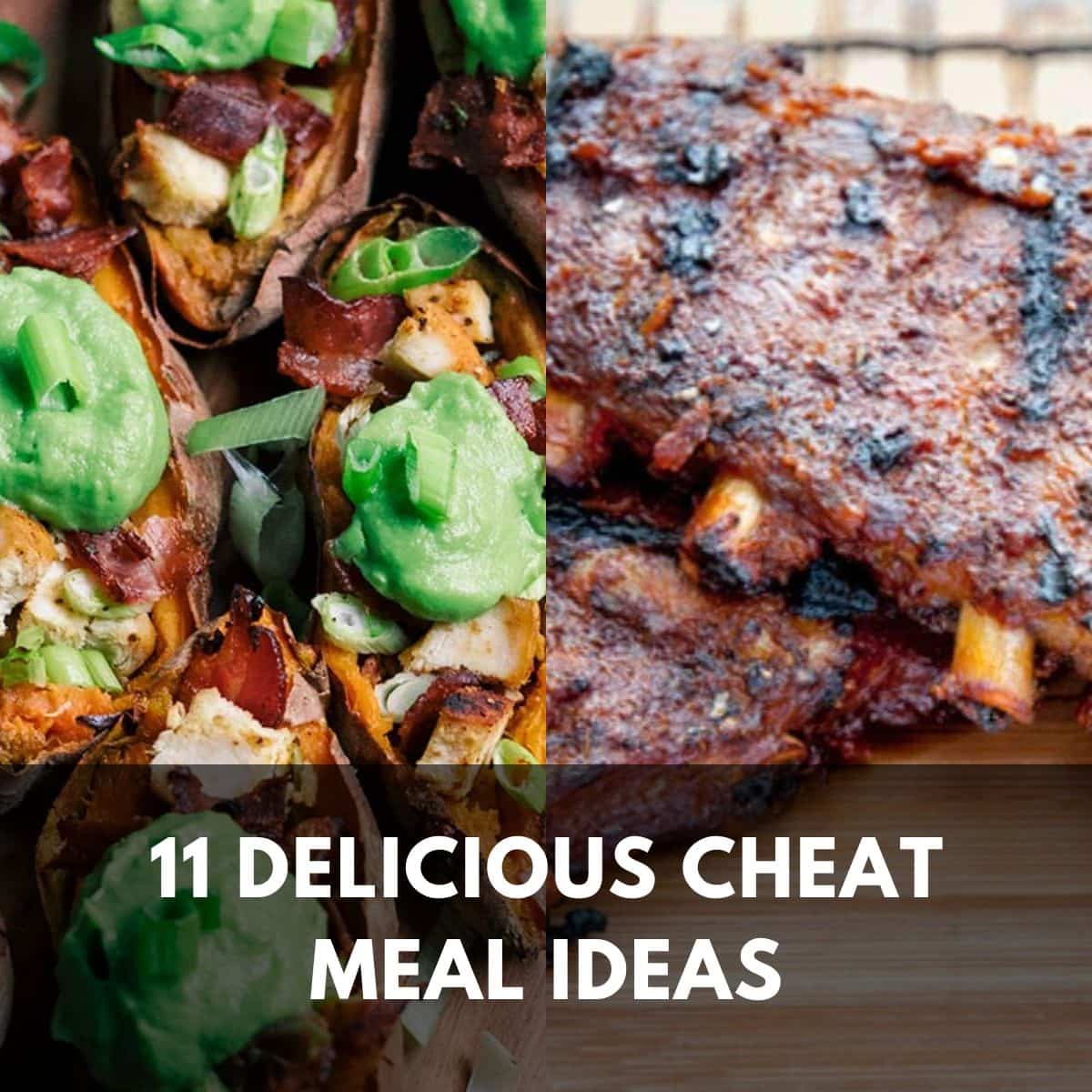 Going paleo is more of a lifestyle than a dieting tactic, but sometimes there's still a need for a cheat meal that doesn't feel healthy or good for you. However, that doesn't mean it can't still be paleo.
This article gives you 11 different paleo cheat meal ideas that satisfy your cravings with delicious dishes made of paleo ingredients.
11 Delicious Paleo Cheat Meal Ideas
These paleo cheat meal ideas are all paleo-friendly; many are gluten- and dairy-free.
You can also make them with a non-paleo ingredient for a cheat meal if you like.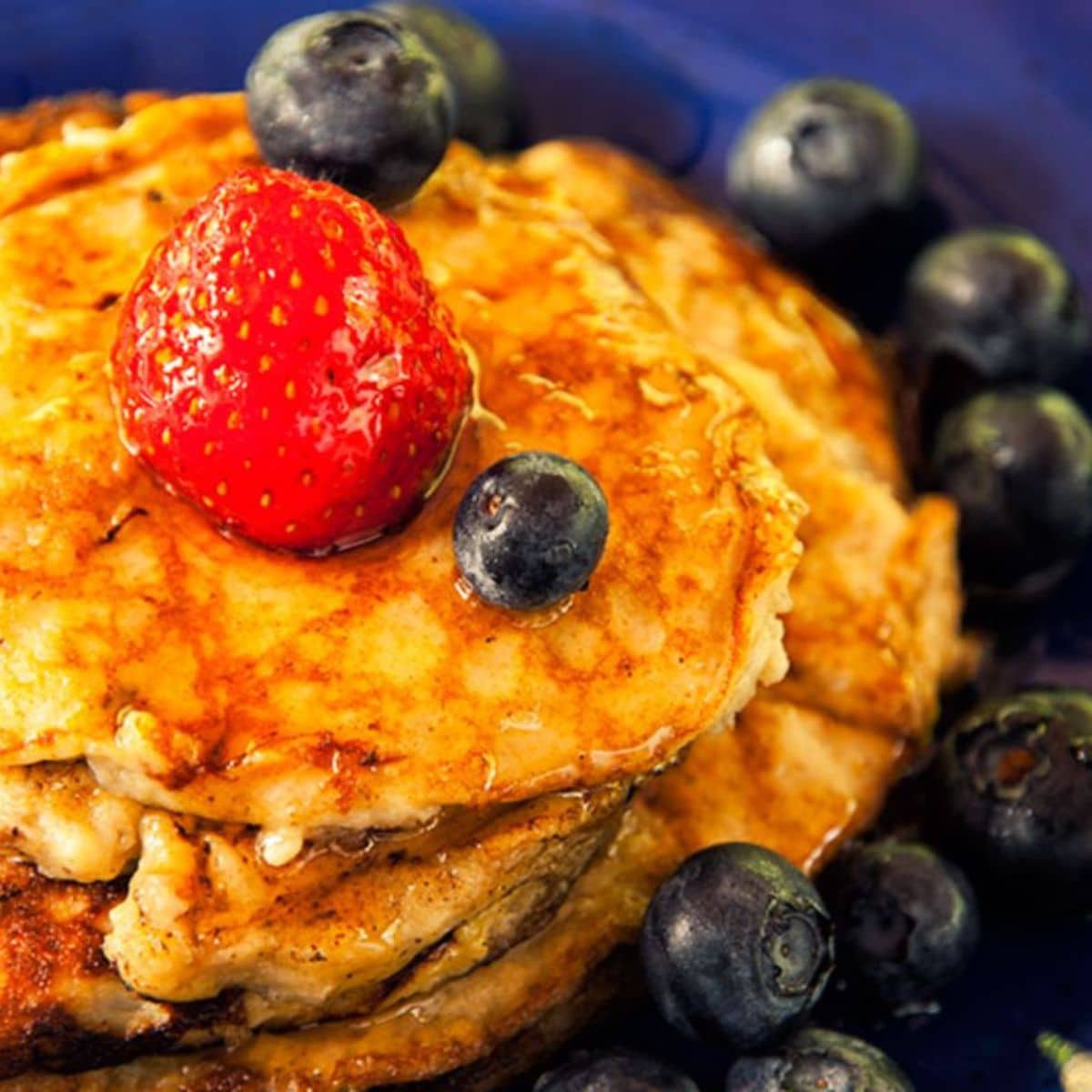 Many paleo pancakes use almond flour to bind them together, but these flourless banana pancakes have the benefit of being completely nut-free!
Just five ingredients combine to make a pancake batter that crisps up wonderfully on the griddle.
These slightly sweet pancakes are delicious, maybe garnished with a bit of applesauce or honey but pair well with eggs and sausages.
This recipe uses vanilla and cinnamon, making them an excellent breakfast or brunch platform for dessert flavors.
Try them paired with:
Dark chocolate shavings or sauce
Paleo-friendly nut butter
Berries
Stewed apples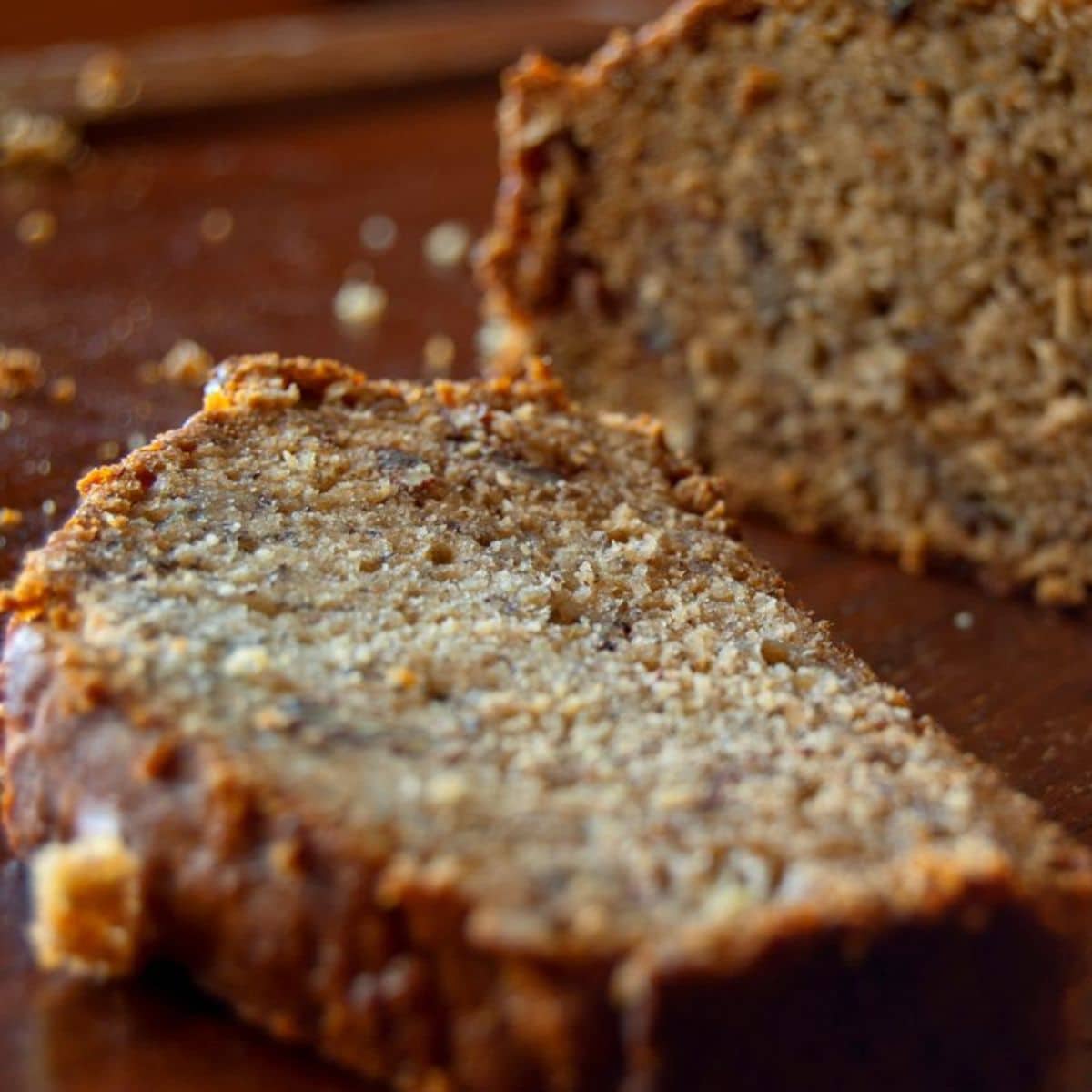 Whether you eat banana bread as a quick breakfast or as a dessert, it feels like cheat day food because it's tender and sweet.
This bread easily breaks the stereotype that paleo bread isn't as good as non-paleo bread.
The key to this recipe is using overripe bananas that have started to develop black spots. Softer bananas will lend a stronger flavor and be much easier to mash. Eating the banana bread warmed up will make it even better.
It's great for a quick morning snack, but you can enjoy it with a warm drink to shake away some of the winter blues on a cold morning.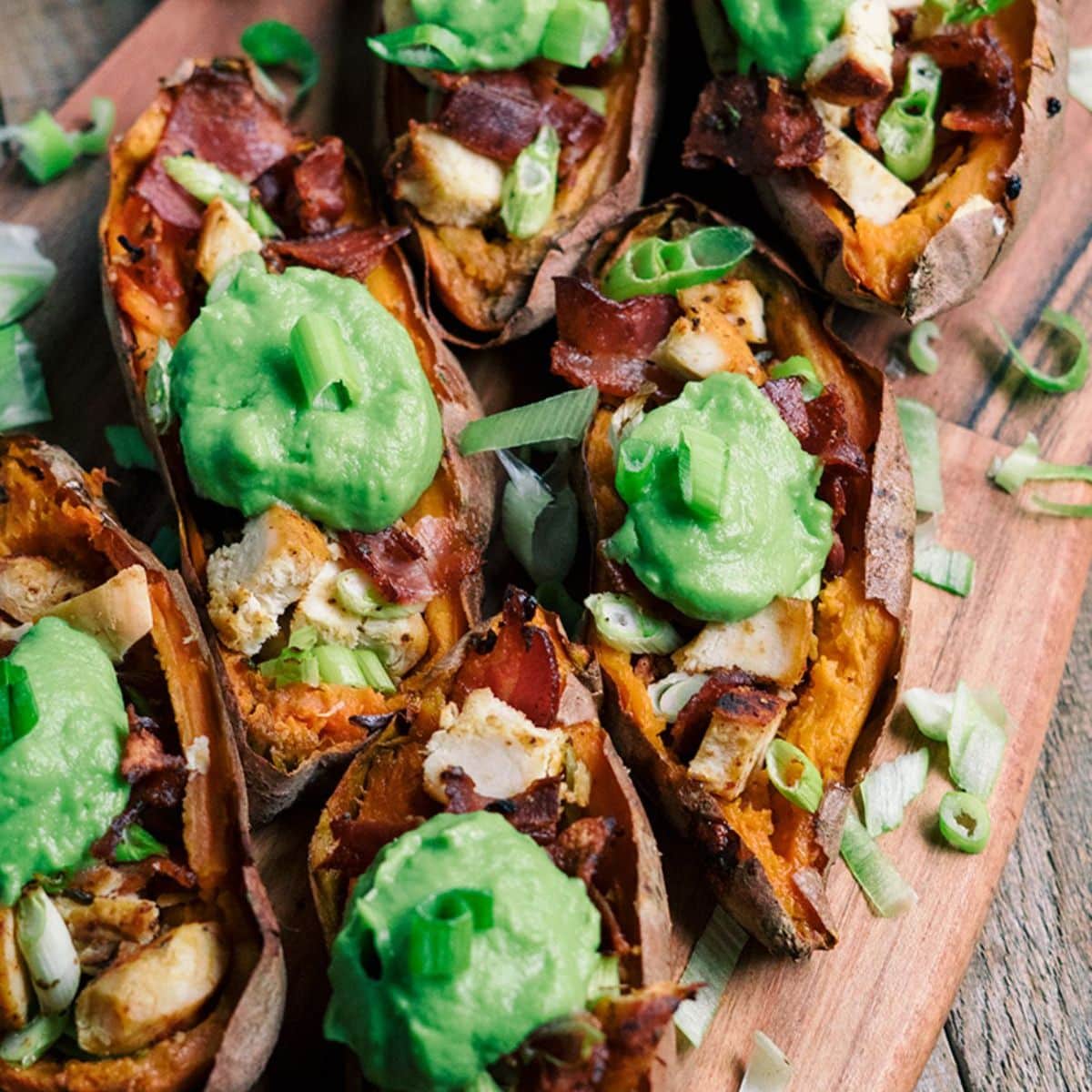 Many of the best paleo cheat meal ideas are spin-offs of foods you may want to get at a bar or restaurant but can't because they aren't available in paleo-friendly forms. They're often deep-fried and full of sugar and carbs.
Well, these loaded sweet potato skins are oven-baked and easy to make at home, but they're prettier than white potatoes, entirely paleo with plenty of Vitamin A, and delicious. These will scratch that itch for fried and greasy food.
Like the pancakes, these potato skins are just a blank canvas you can customize with different meats, toppings, and spices to suit your cravings on your cheat day.
Try dressing them with holiday flavors or traditional favorites like salty bacon crumbles and creamy guacamole.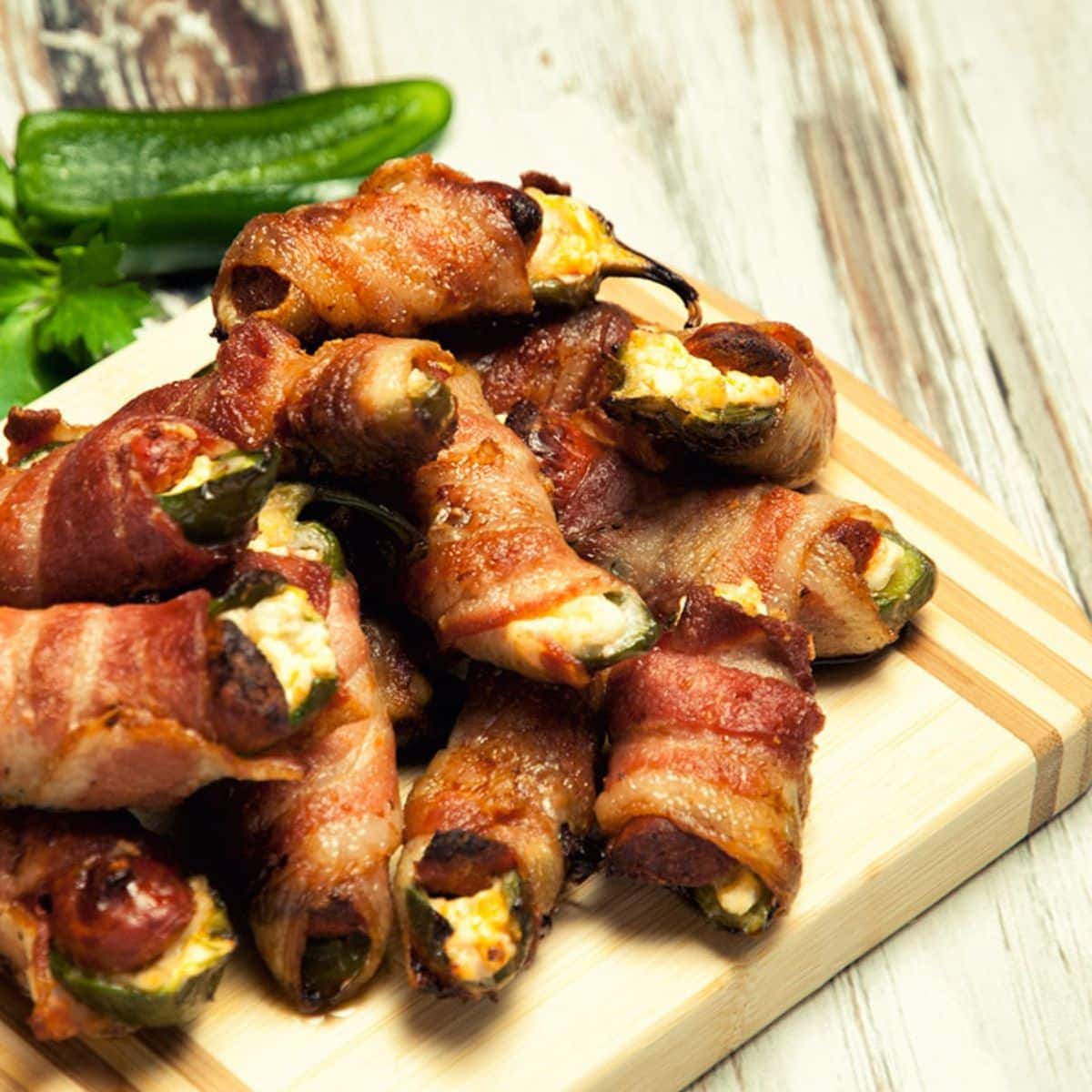 Another bar snack that is perfect as an appetizer or a paleo-friendly dish to bring to a party is jalapeno poppers. These crisp and salty snacks with some heat are made more substantial with mini or cut-down sausages in the center.
You can leave them without any cheese or add almond cheese, which lends a creaminess to each popper. It can also help tone down the peppers' heat if they're particularly spicy.
Try dipping the jalapeno poppers into a cooling sauce like this paleo sour cream.
You can also use a small amount of cheddar cheese if you're not a fan of dairy alternatives and don't mind making the recipe less paleo-friendly.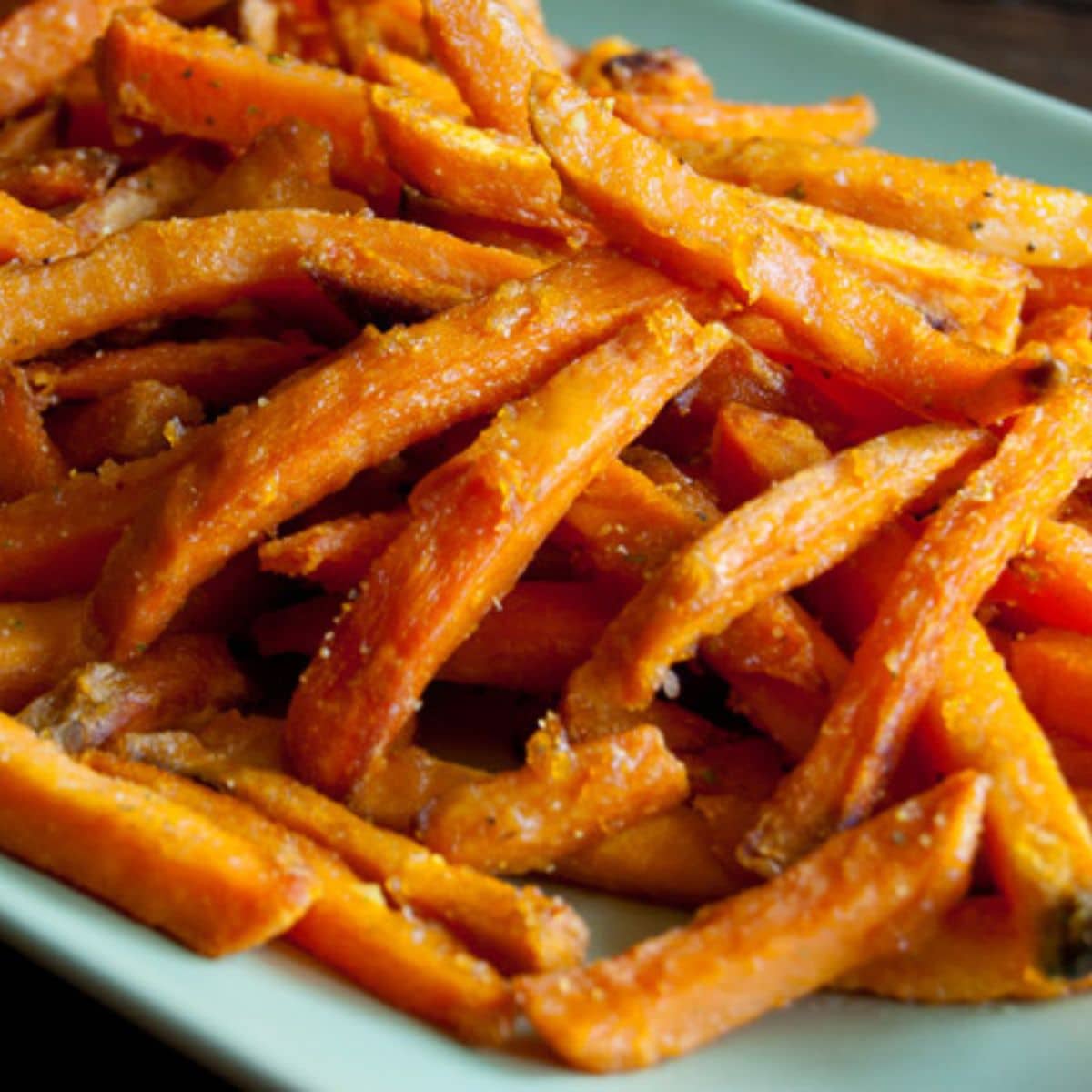 Fries are the pinnacle of cheat day foods.
They're full of crispy carbs and are excellent for dipping in any number of sauces. These sweet potato fries are all of those things, plus they're a little sweet, and although they're a bit high in carbs, they are paleo-friendly.
They also are so simple to make. Most of the cooking time is spent in the oven, and you'll only have to take five minutes or less to cut up the potato.
You can cut them into large chunky wedges for a fluffier inside or cut them into more typical straight-cut pieces for a more traditional french fry.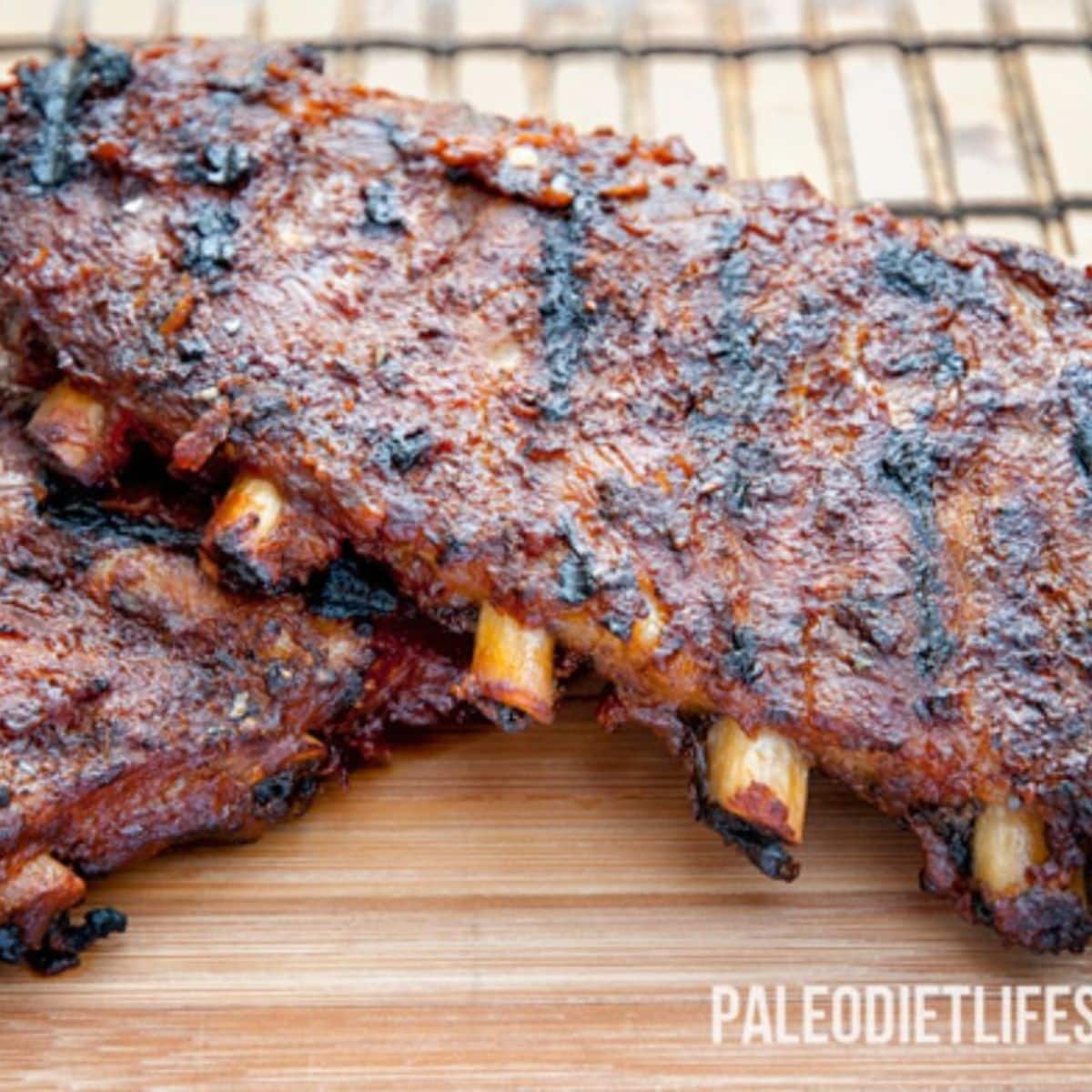 If you want to grill on a summer day, look for paleo cheat meal ideas that feature a big cut of meat with a sweet sauce to grill on the barbeque. Look no further than fatty ribs slathered with BBQ apple sauce.
After marinating, you cook the rib racks low and slow on the grill, so they're tender on the inside. Then finish them on a higher heat with the homemade sauce so the natural sugars from the apple caramelize and it gets crispy outside.
Reserve some of the BBQ apple sauce when you're coating the meat, and you can use it as a dip for sweet potato fries or grilled zucchini skewers.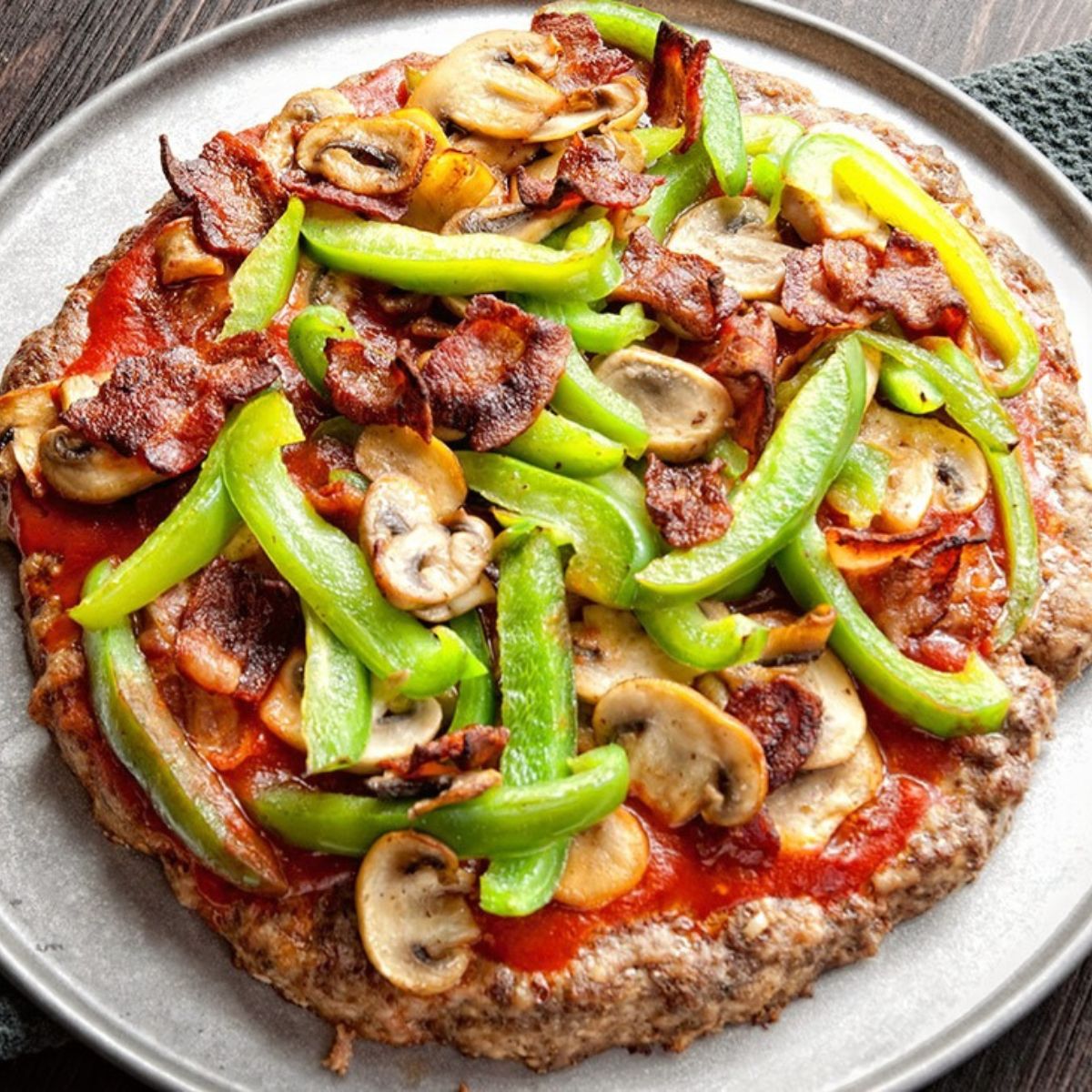 Pizza is a classic cheat day food. Whether it's a simple cheese pizza or a pie covered in a variety of toppings, it's comforting and delicious.
What makes this Meatza different than a traditional pizza? It's the paleo crust made of ground meat rather than wheat. It's baked separately, loaded with toppings, and heated together, so it has a crunchy edge and a moist interior.
When it comes to toppings, the sky is the limit. Use a sugar-free tomato sauce or a homemade BBQ sauce for a base with veggies like bell peppers, mushrooms, and different meats.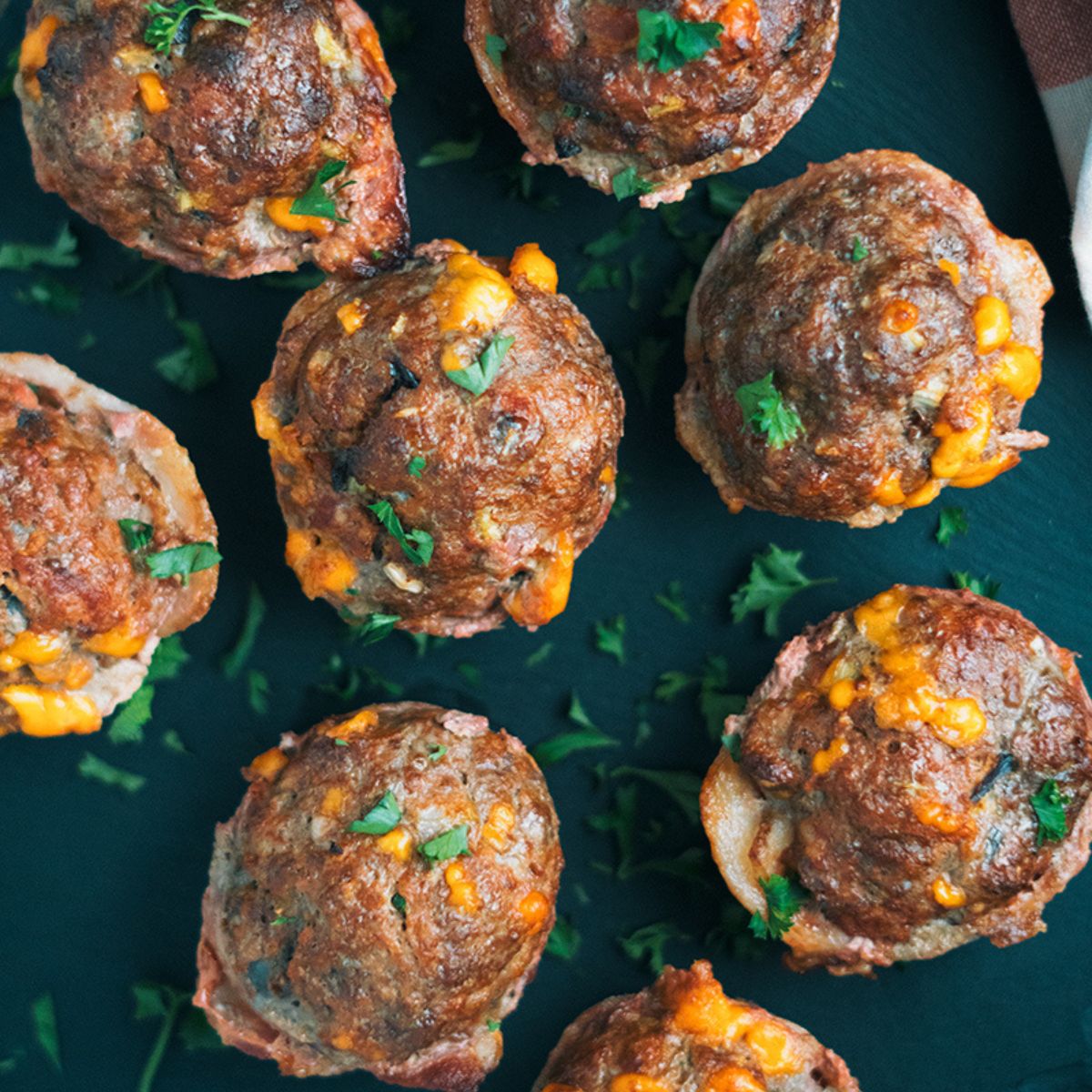 Sometimes only a cheeseburger will do, but how do you make that paleo-friendly?
These cheesy and meaty little meatloaves are cooked in muffin tins but wrapped in bacon rather than a paper liner so you can eat every bit.
Make a big batch because you can eat them while hot, packaged for lunch the next day, or batch frozen for the future. They're great all on their own, but you can add paleo ketchup or salsa.
While this is a great paleo cheat meal idea, you can also make it even healthier. To add more nutrition to the meatloaf, add greens to the meat mixture or change up the protein to ground turkey or chicken.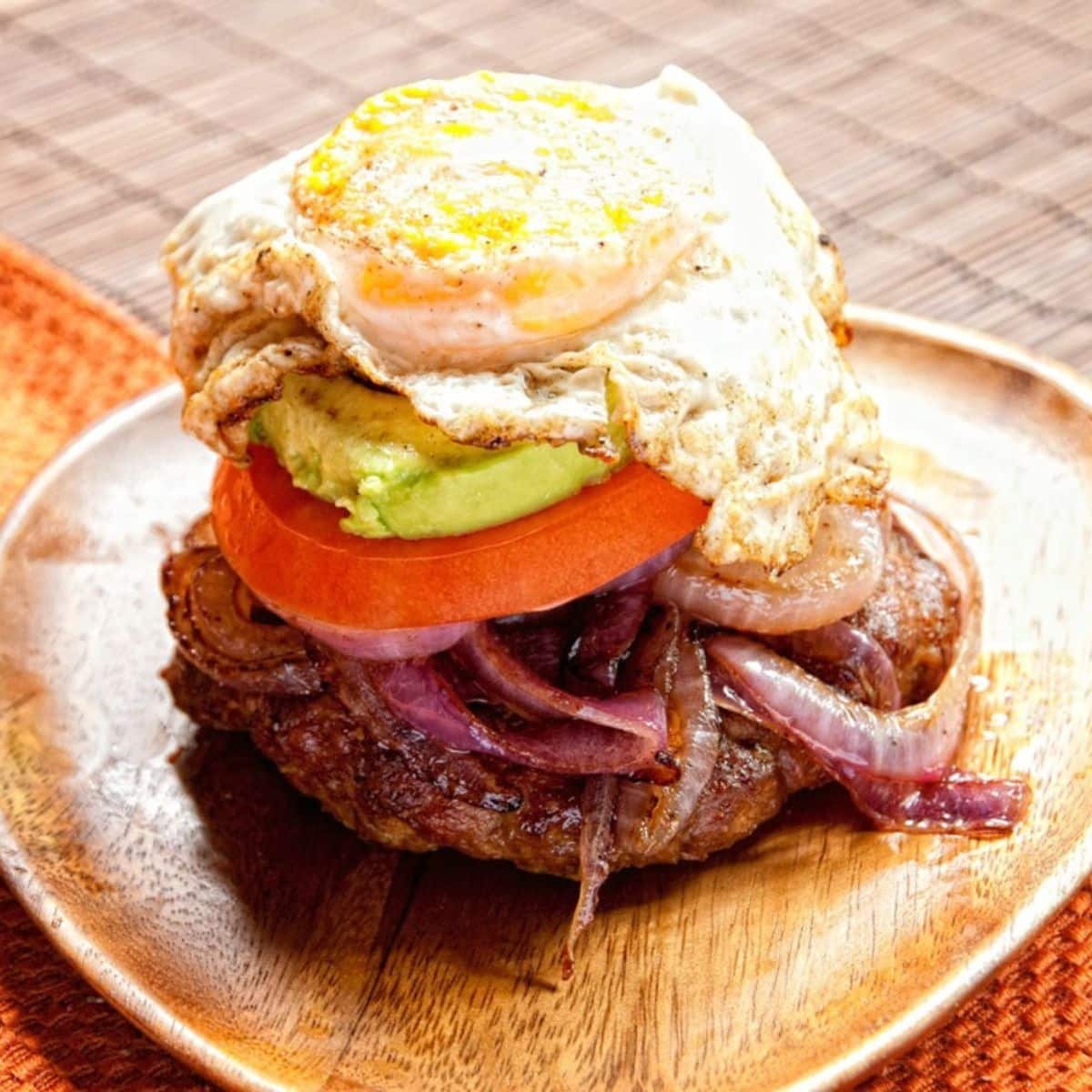 Rich and fatty foods are a common craving on cheat days, so this dish ticks all those boxes.
These chorizo burgers are full of protein, spice, and fat, then further elevated with a fried egg and caramelized onions.
The chorizo will add a smokey taste without being too hot, but you can easily pair it with a variety of meats like ground beef, pork, chicken, or turkey to bulk out the patty. Add in spices and herbs for more flavor.
Since the burger is bunless, you have more room for toppings. Try tomato, pickles, avocado, or lettuce for crunch and freshness and to cut the fattiness of the meat and egg.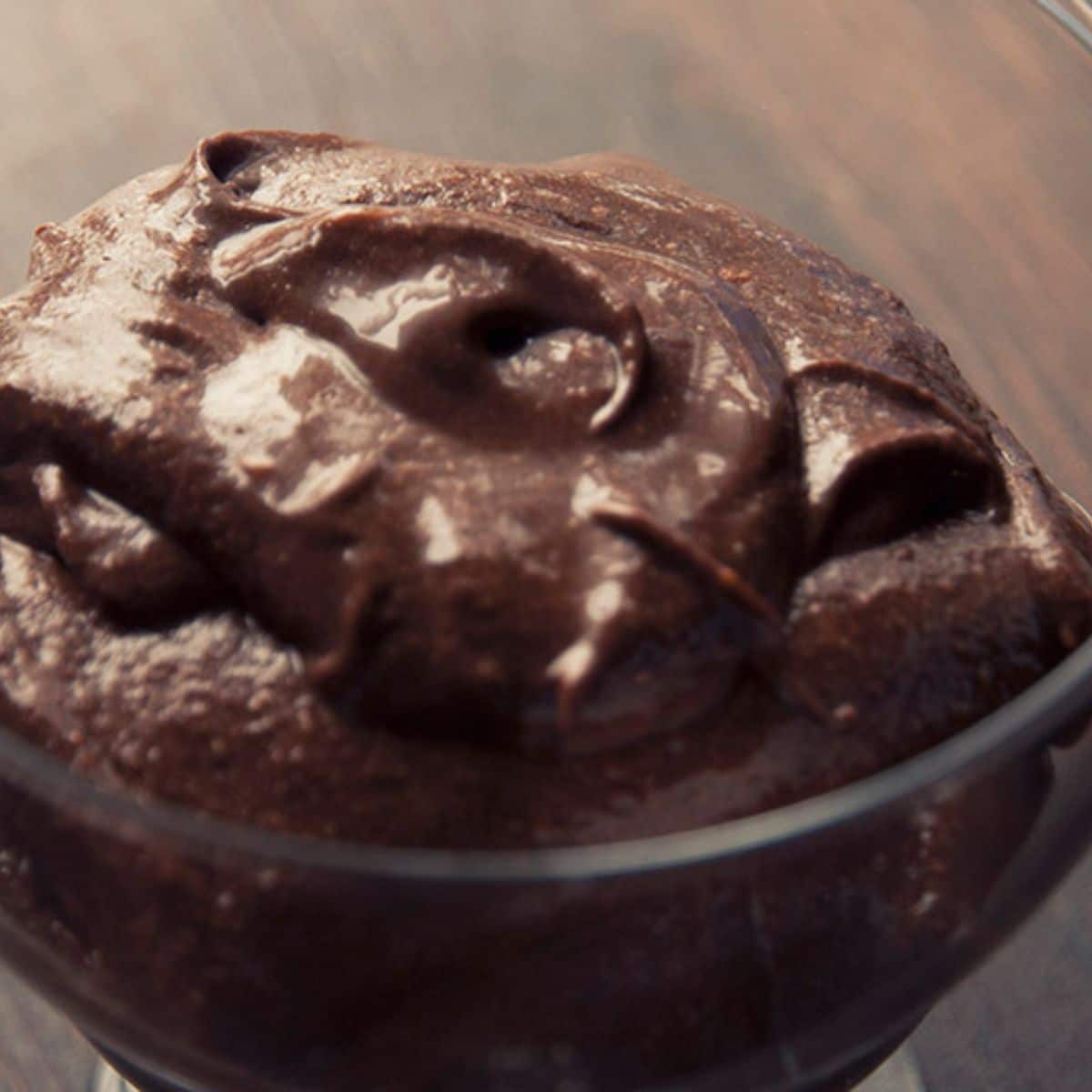 This four-ingredient dark chocolate mousse will be the perfect solution for when your cheat meal needs some chocolate to finish it off.
It's smooth and creamy, and since you're making it from scratch, you can control the sweetness with a bit of honey.
The 70% dark chocolate is melted slowly and lightened with the creamy coconut milk, while beaten egg whites give the mousse its texture and lift, making it light as a feather.
Try this mousse with assorted berries or just on its own.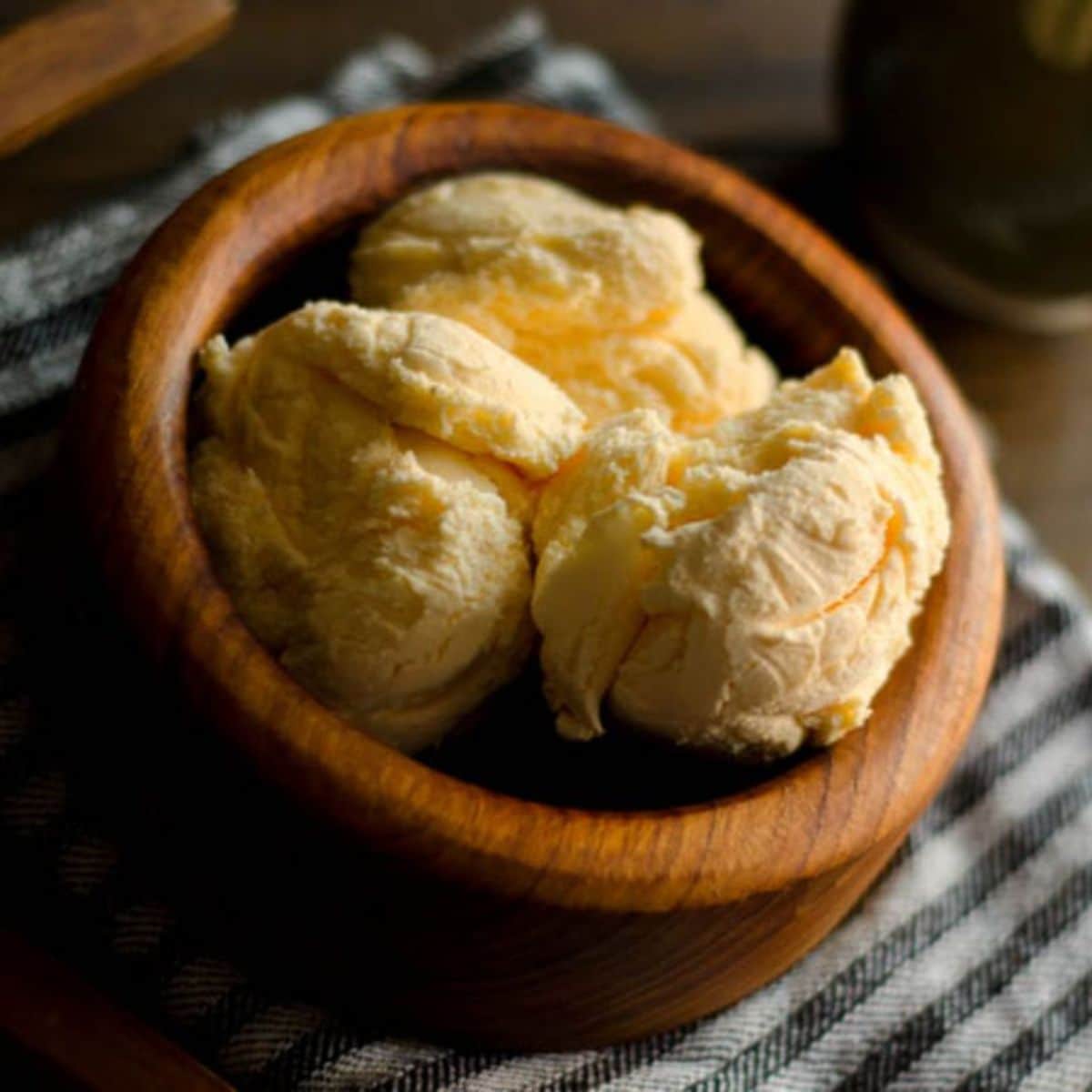 Very few commercially available paleo ice creams are available, so it's best to make it at home.
It takes some time, but you can make delicious and creamy ice cream without an ice cream maker, and you get to control what goes into it.
You don't have to do it alone, though. Enlist the help of little ones to help whisk it or choose the flavorings. Getting kids to help with meal preparation has numerous benefits, including helping to raise their self-esteem.
For added sweetness and flavor, add:
Fruit
Mint
Dark chocolate morsels
Honey
The Paleo Cheat Meal Ideas Are Endless
This list is just a starting point! Check out the other recipes on PaleoLeap for even more inspiration when your next cheat day arrives or to find a paleo-friendly recipe to enjoy during the week!