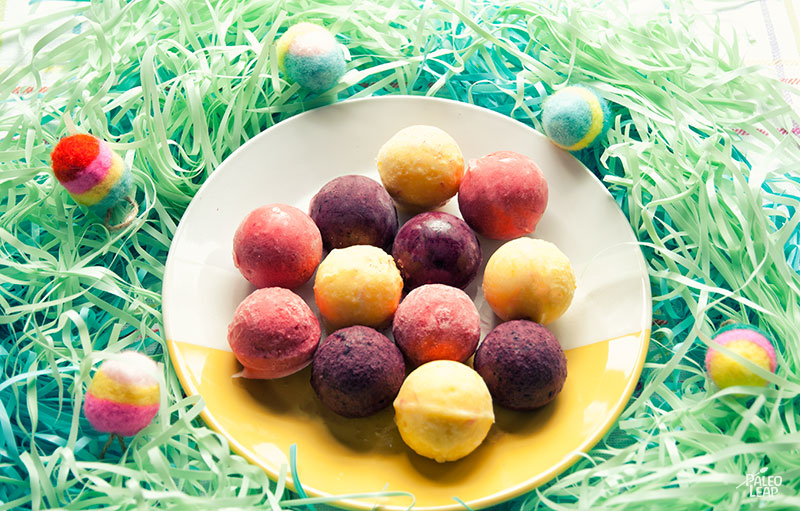 Want something cute and colorful to go with your Easter grass, but not so thrilled with cheapo drugstore candy? Try these easy frozen treats instead: they're creamy, fruity, and delicious, perfect for celebrating the season without a pile of sugar. And with just two ingredients, they might take even less time to make than a candy run.
You can make these eggs all in one color, or get really fancy and separate out the batches to make a whole rainbow. Try bananas or peaches for yellow eggs, blueberries for purple, and strawberries for red. Whatever you like in a smoothie, you'll probably like here, so don't be afraid to experiment and try out a couple different recipes.
To get the frozen eggs to stay egg-shaped, you'll need some kind of mold. I used a cake pop mold here, but you can also buy egg-shaped candy molds in various different sizes. Some baking dishes also have egg-shaped cups for baking cupcakes; those would be fine as well. It really all depends on how big you like your eggs (and how impatient you are waiting for them to freeze). No matter what size you make, though, this is definitely a beautiful and delicious alternative to a pile of candy on Easter morning: why not give it a try?
Frozen Easter Eggs Recipe

SERVES: 4

PREP: 15 min.

Freeze: 2 h.

Values are per portion. These are for information only & are not meant to be exact calculations.
Ingredients
3 cups assorted frozen fruits;
3 cups coconut or almond milk;
1 ball or egg-shaped mold;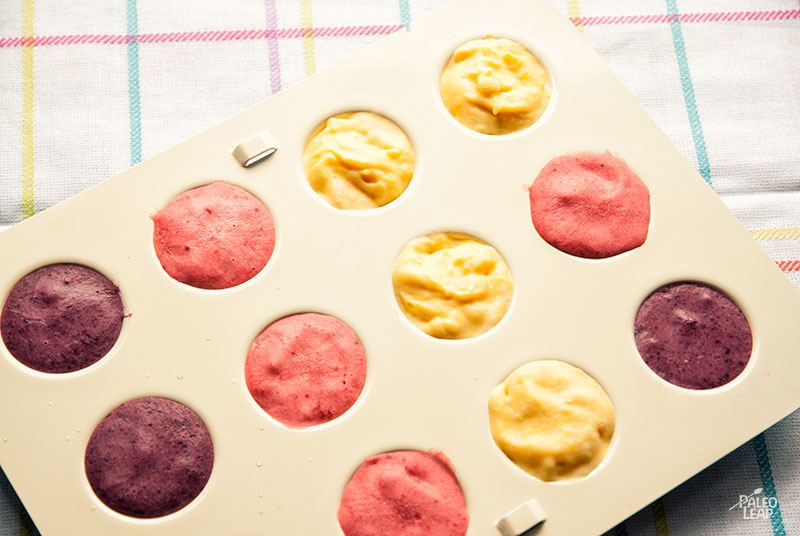 Preparation
Combine 1 cup of fruit with 1 cup of coconut milk in a blender. If you want to make batches with different colors, separate the fruits accordingly and blend them 1 cup at a time. If you're only making one color, just mix them all together.
Blend until smooth.
Pour the liquid into the molds.
Freeze for 2 hours and serve. Depending on what kind of mold you use, it might be less messy to freeze half of the mold before closing it.