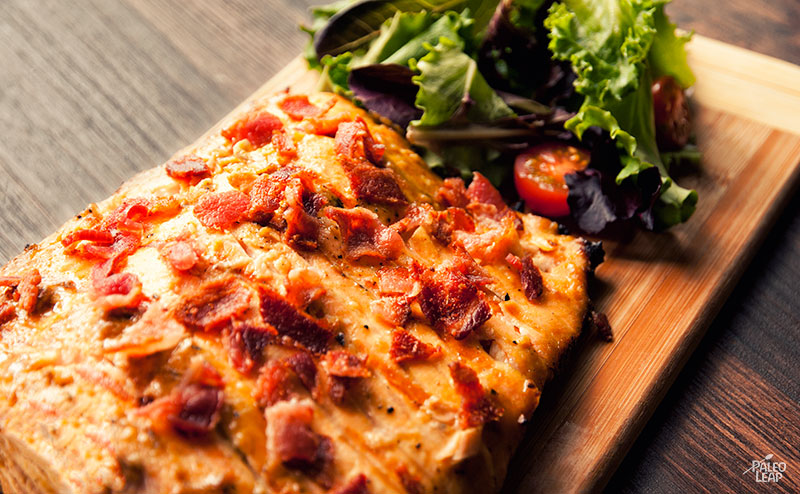 Salmon and maple is a classic combination: the distinctive taste of the fish stands up so well to a sweeter sauce, and adding the sharp bite of Dijon mustard to the mix just brings out the best of both. Grilling everything gives you that irresistible browning on the syrup, and pulls it all together with a smoky, woodsy overtone. It's a recipe you could imagine serving at a fishing lodge after a long day out on the water – or just a delicious grilled dinner on a long summer evening when there's time to spend chatting over a meal with friends and family.
When you're hunting for maple syrup to use in this recipe, make sure to get a bottle labeled "Grade A Dark, Robust Taste" or "Grade B" (they're the same thing; Grade B is the older name which was recently changed). This is the rich, flavor-packed stuff you want, not just an amber-colored liquid that tastes sugary and sweet. And needless to say, keep a weather eye out for "maple-flavored syrup:" high-fructose corn syrup does not come from maple trees, no matter what picture is printed on the bottle!
If you like a slightly different kind of sweet, you can replace the maple syrup in this recipe with raw honey. Or not big on the sweeter side of dinner at all? Just reduce the sweetener or ignore it entirely and go for a sharper, mustard-garlic salmon dish instead. It's a little different, but it's just as tasty in its own way and delicious hot off the grill with a quick side of grilled vegetables or just laid out on top of a simple fresh salad.
Grilled Maple Dijon Salmon with Bacon Recipe

SERVES: 4

PREP: 5 min.

COOK: 15 min.

Values are per portion. These are for information only & are not meant to be exact calculations.
Ingredients
1.5 lbs salmon fillet, skin-on;
2 slices bacon, cooked and crumbled;
3 tablespoons Dijon or homemade mustard;
3 cloves garlic, minced;
1 1/2 tbsp. maple syrup or raw honey;
Sea salt and freshly ground black pepper to taste;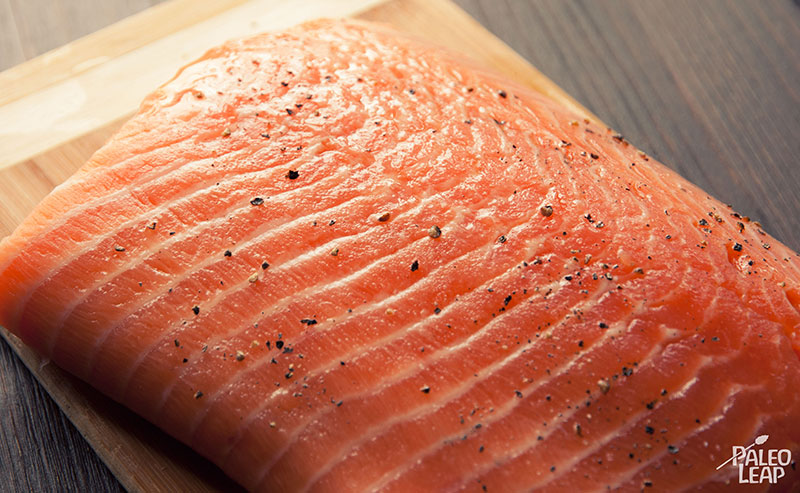 Preparation
Preheat your grill or BBQ to a medium-high heat.
In a bowl, combine the maple syrup, Dijon mustard, and garlic.
Season the salmon to taste with sea salt and freshly ground black pepper.
Spread the entire maple-Dijon mixture on top of the salmon.
Place the salmon on the grill, skin side down first and cook for about 6 minutes per side.
Remove the salmon from the grill, sprinkle some crumbled bacon on top, and serve.