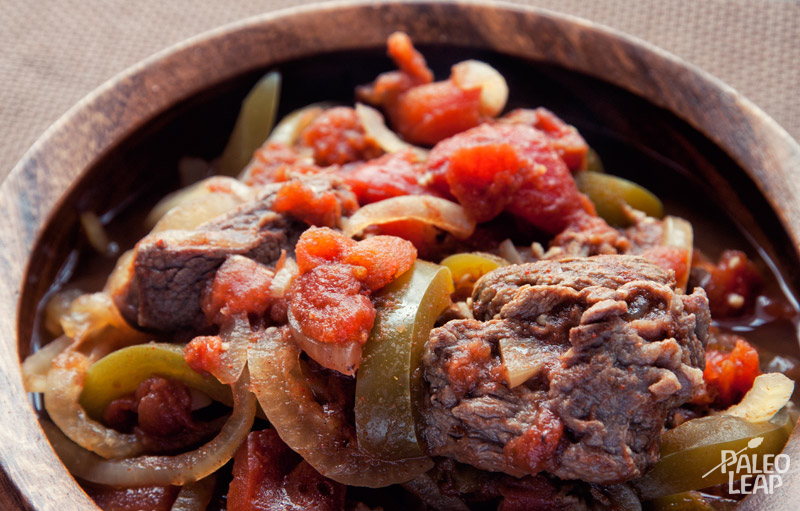 Goulash is a Hungarian dish using beef and paprika as its main ingredients. In fact, it's also sometimes called Paprikash. Goulash comes from a word that means cattle stockman in Hungarian and this stew will really give a great flavor to the beef. This recipe is very easy to prepare and will cook for about 2 to 2 1/2 hours in the oven or a crock-pot.
It's very savory and can easily become a favorite for you and your family. It can safely be called a comfort food.
This recipe serves about 2-3 people. I suggest that you make more and that you freeze the leftovers. Prepared stews are always good to have around for the times when cooking is not an option.
Hungarian Beef Goulash Recipe
Values are per portion. These are for information only & are not meant to be exact calculations.
Ingredients
Cooking oil (lard, tallow, or butter are three good choices)
1/2 Lb stewing beef, cut in cubes (choose grass-fed beef)
2 medium onions, sliced
1 large garlic clove, crushed and minced
1 bell pepper, sliced
2 tbsp paprika (this can be adjusted to taste, don't be scared to use a lot of it)
2 tsp caraway seeds
1 can chopped tomatoes (fresh tomatoes is even better)
1 1/2 cups of bone stock (beef stock is best, but anything will do)
Chopped parsley for garnishing.
Preparation
Preheat your oven to 350 F. You can also use a crock-pot, on low temperature.
Brown the beef cubes in a pot with the cooking oil.
Put the beef aside and now brown and soften the onions. Add the garlic and bell pepper and cook to soften about 5 minutes on medium heat.
Put back the beef to the pot and add the spices, tomatoes and stock.
Put a lit on the pot and transfer to the hot oven or put the preparation in your slow cooker.
Let it cook for about 2 hours to 2 1/2 hours, until the beef is fork tender.
Enjoy and thank mother nature for the grass-fed beef!
Simple and bold ingredients will hopefully make this recipe a classic in your kitchen. The secret is to use the best beef, the best paprika and the best tomatoes. Trust me, it makes all the difference in the world.