It's not really a topic that anyone likes to spend much time thinking about, but yeast infections are incredibly common – up to 75% of women will get at least one yeast infection in their life, and 5-8% have chronically recurring symptoms (4 or more infections every year).
To put it mildly, yeast infections are unpleasant and most people would rather avoid them. More seriously, getting a yeast infection often means taking antifungal or antimicrobial drugs, which can rebound on the gut microbiome in various different ways. Since healthy gut flora is so important for good overall health, it's just prudent to minimize the number of times in your life you have to drop a firebomb on it.
All kinds of factors can influence a particular woman's susceptibility to yeast infections. For example, pregnant women get them more often. Oral contraceptives are a risk factor. For whatever reason, Black women get them more often. It has nothing to do with hygiene or cleanliness, and it's not a sign of "dirtiness." But it is sometimes influenced by diet in various different ways, so here's what the research says about ways that diet can raise – or lower – the risk of a yeast infection.
What Are Yeast Infections?
Yeast infections are caused by the fungus Candida albicans – yes, that candida. Candida can get into the vagina via transfer from the anus, but there's no clear relationship between Candida in the gut and yeast infections.
Just a quick note: some alternative medicine practitioners believe chronic, subclinical infection with Candida albicans can cause all kinds of diseases and symptoms – this is what people usually mean when they talk about "candida." Candida in that sense is a serious bone of contention because there's no consensus about whether or not it even really exists, much less the potential causes or treatments. This article is not about that "candida." It's about yeast infections specifically, which are completely uncontroversial and recognized by even the most mainstream of mainstream doctors.
Yeast infections aren't caused by bacteria: that's a related but different problem called bacterial vaginosis. Both men and women can get them, but they're more common in women, producing the familiar symptoms of itching or burning, clumpy white discharge, soreness, and inflammation.
Unfortunately, for such a common issue, yeast infections are actually pretty complicated. Just to name one issue, some women's vaginas are colonized by Candida albicans, but the women don't show any symptoms of a yeast infection. Also, yeast infections are notoriously difficult to diagnose, even for trained doctors much less for anyone looking up symptoms at home.
With that in mind, though, here's what the research says about preventing (not curing) yeast infections with diet:
Probiotics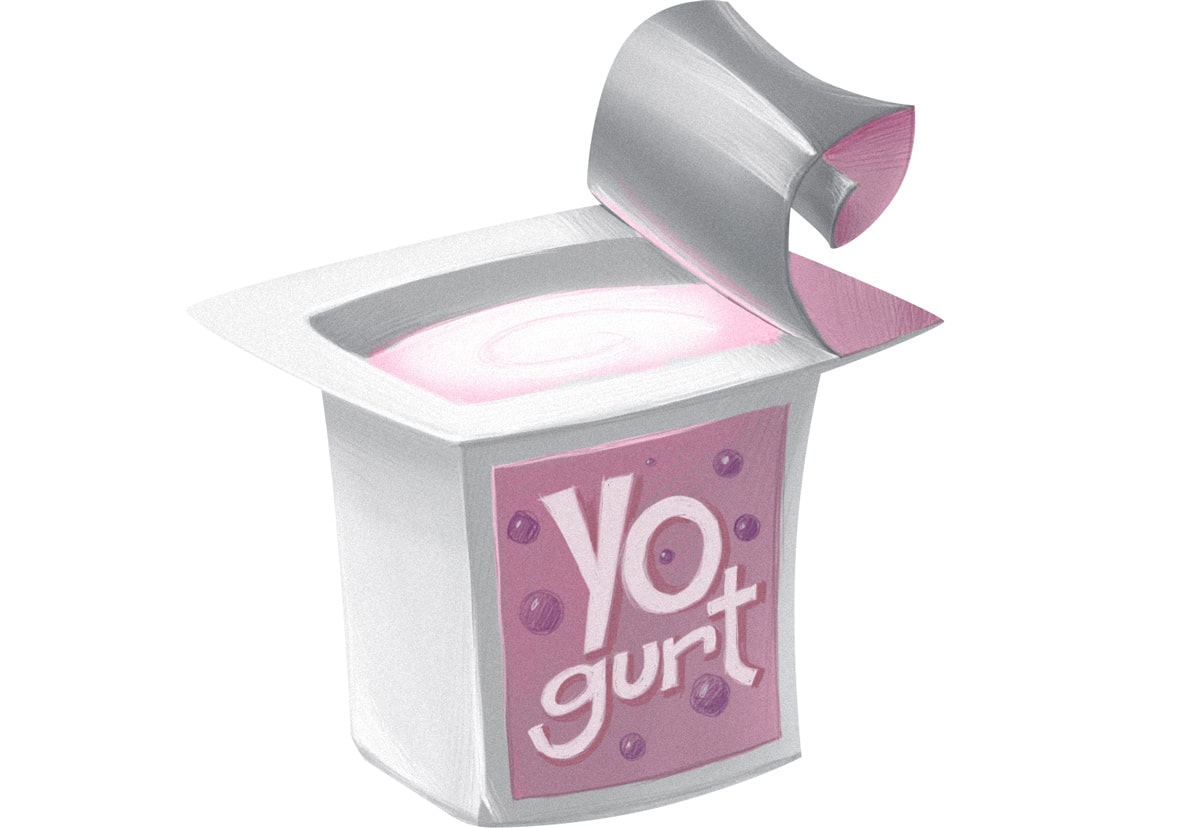 Patients who already have yeast infections often get instructed to take probiotics, but they work as a preventative too. In this study, for example, women who ate a probiotic yogurt every day for six months got many fewer infections: 2.54 on average in the control group and 0.38 in the yogurt group.
The probiotics probably help because they help support the native bacterial species in the vagina (especially lactobacillus). We typically think of our commensal bacteria in terms of gut flora, but a healthy vagina also has a native population of bacterial species, which protect against yeast infections by competing with Candida for space and food. That's probably also why taking antibiotics is such a huge risk factor – around ⅓ of women who take antibiotics end up with a yeast infection afterwards. Damaging the native flora is a recipe for trouble; keeping it healthy is one of the best plans for avoiding problems in the first place.
Yogurt, being dairy, is a Paleo gray area food, but there's no reason to suspect that any other lacto-fermented food wouldn't help as well, since they all contain the same lactic acid bacteria. Why not start incorporating more pickles, sauerkraut, or kimchi into your life?
Refined Sugar
Another link between diet and yeast infections comes in the form of refined sugar. Specifically, the problem is the effect of refined sugar on blood sugar control. Constant blood sugar highs and crashes seem to be a risk factor for getting more yeast infections.
Here, we can get a clue from diabetes, the poster disease for blood sugar problems. The blood sugar roller coaster of uncontrolled diabetes is one common cause of recurring yeast infections. It's not just diabetics, though: this study found that even in the absence of actual diabetes, women with recurrent yeast infections had impaired glucose tolerance.
It's not completely clear exactly how high blood sugar increases the risk of yeast infections. Most obviously, Candida eats glucose, so if there's more glucose floating around, there's more food for the yeast. But high blood sugar also affects the immune system of the host (making it harder to fight off the invader) and has other effects on the yeast itself.
The obvious implication is that better blood sugar control will help with managing and preventing yeast infections. And sure enough, one study did suggest that reducing sugar (sucrose) in the diet improved symptoms for women who had recurring yeast infections.
This doesn't mean that you have to eat a ketogenic diet or go to any low-carb extremes. In fact, very low-carb diets can actually reduce immunity to fungal infections, which is the last thing you want when you're fighting a yeast infection!
Improving blood sugar control and avoiding refined sugar doesn't necessarily mean going super low-carb. It just means finding a carb level that you personally can tolerate well – that will probably be lower than the Food Pyramid recommends, but it's also probably more than 0. There's nothing wrong with safe starches, especially ones that provide plenty of glucose without a whole lot of fructose along for the ride.
Summing it Up
So far, we know that:
Healthy commensal bacteria in the vagina help protect against yeast infections. Probiotic foods may help keep these bacteria happy.
Good blood sugar control helps protect against yeast infections. Eating less sugar may help keep blood sugar stable.
This suggests that a good diet for preventing yeast infections would provide plenty of support for the gut flora (in the form of prebiotic fiber, probiotic foods, and a wide variety of different plants). It also suggests that long-term blood sugar control will probably be helpful, although there isn't evidence that a ketogenic or very low-carb diet will necessarily be any better than a moderate-carb diet in people who can tolerate the carbs.
Of course, there are so many other factors affecting yeast infections that they're impossible to prevent or treat entirely with diet. But considering that the dietary tweaks are so simple to make, they're worth looking into.