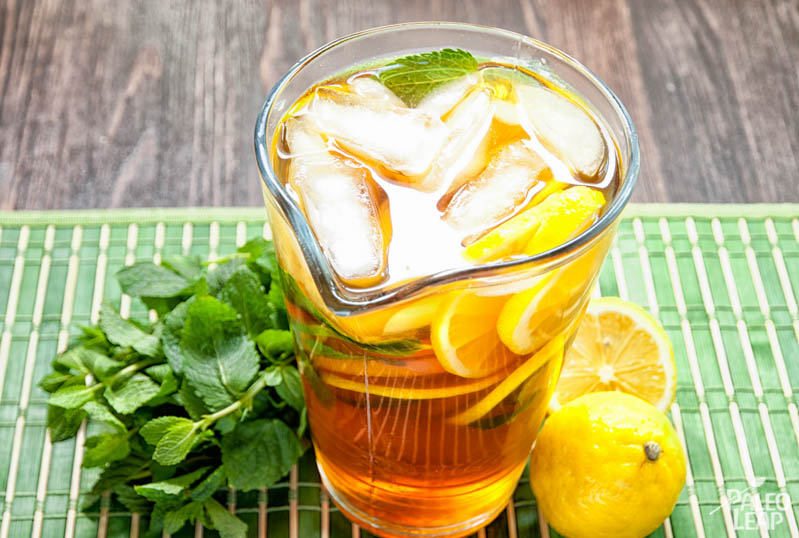 Most cafes and restaurants can serve you a glass of plain, unsweetened iced tea, but what if you want a little extra pizzaz without a bunch of high-fructose corn syrup, citric acid, and dubious "natural and artificial flavors" along for the ride? Brew up your own tea at home, and you can get any flavoring – and any kind of tea – that strikes your fancy, with complete control over the ingredients.
For this recipe, I haven't specified any particular type of tea; use whatever tastes good to you. Black or green tea is traditional with lemon, but if you like it really minty, you could also go for a peppermint tea as the base. Or get creative with white tea, chamomile tea, or any other herbal blend that sounds good with lemon and mint: a stroll through your grocery store's tea aisle is bound to give you at least a couple of ideas.
To brew your iced tea for the best taste, start with about half the amount of water you want to use. Boil the water, add the tea bags, and let it steep for a few minutes. Then remove the tea bags (if you leave them in too long your tea will get bitter), add the rest of the water, and chill in the fridge until it's cold. Of course, you can simply drink the tea plain at this point, but it's even more delicious and refreshing if you follow the instructions below to add a lemon-mint flavor. Garnish it with another slice of lemon for a fancy party, or just enjoy it straight from the fridge on a hot afternoon.
Lemon Mint Iced Tea Recipe

SERVES: 4-6

PREP: 10 min.

 REFRIGERATE: 4-6hrs.

Values are per portion. These are for information only & are not meant to be exact calculations.
Ingredients
3 cups of good quality tea, chilled;
8 fresh mint leaves;
1 lemon, sliced;
1 lime, sliced;
Ice cubes;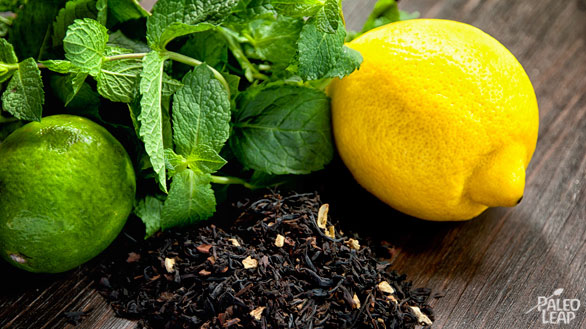 Preparation
In a jar, place the lemon and lime slices as well as the mint.
Fill the jar with ice cubes and the cold tea, and stir gently.
Chill in the refrigerator for 4 to 6 hours before serving.