What's faster and tastier than ordering Pad Thai on a busy evening?
Making it yourself! This recipe is so quick that it's ready well before your restaurant food would have arrived, and turning the classic Pad Thai flavors into a salad makes it a much healthier option. With a creamy, gingery dressing over crisp chopped vegetables and crunchy nuts, it's the perfect solution to those days when you're trying to eat healthy but the takeout menu is calling your name.
Worried about the bean sprouts? Don't be: the sprouts contain very few of the gut irritants that take beans off the Paleo menu. In fact, you'll find more phytic acid in the almond butter than in the sprouts. If you have some special reason for avoiding sprouts specifically, though (or if you just don't like them), you could always replace them with very thin sticks of jicama, or blanched cauliflower cut into slivers.
With just one egg, this salad doesn't have enough protein to be a meal on its own, but you can easily change that by shredding some cooked chicken and tossing it in. Alternately, just serve the salad with some hard-boiled eggs (delicious dipped in a little extra dressing), or another healthy protein source to make it a complete meal.
Pad Thai Salad Recipe

SERVES: 1

PREP: 10 min.

COOK: 5 min.

Values are per portion. These are for information only & are not meant to be exact calculations.
Ingredients
1 cup cooked chicken, shredded; (optional)
1 cup cabbage, shredded;
2 cup of mixed greens;
½ bell pepper, sliced;
½ cup bean sprouts;
¼ cup chopped nuts; (of your choice)
2 green onions, chopped;
2 small chili peppers, diced; (optional)
1 egg, lightly beaten;
Ingredients for the dressing
Juice of ½ a lime;
1 clove garlic, minced;
¼ teaspoon ground ginger
2 tbsp. almond butter;
2-3 tbsp coconut or almond milk;
1 tbsp. extra-virgin olive oil;
Sea salt and freshly ground black pepper;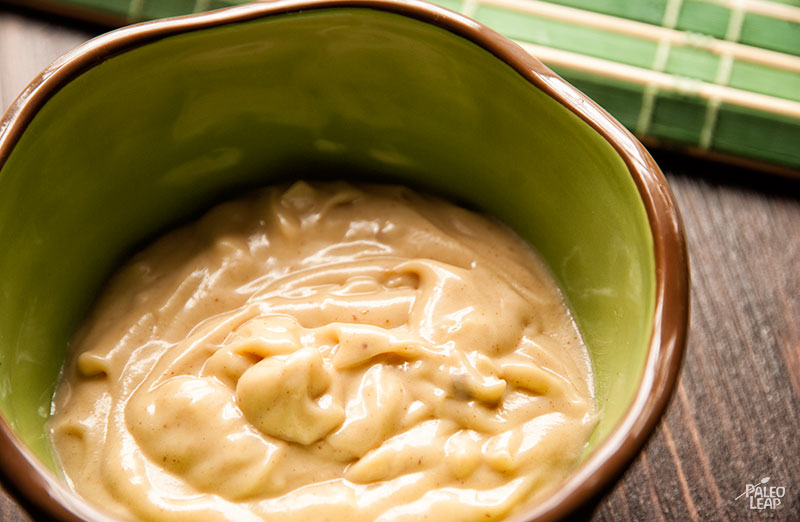 Preparation
In a small bowl, combine all the ingredients for the dressing, mix well, and season to taste.
Melt some cooking fat in a small skillet placed over a medium heat and cook the egg 3 to 4 minutes while scrambling it.
In a bowl combine all the ingredients for the salad, and add the chicken on top.
Pour the dressing over the salad and serve.