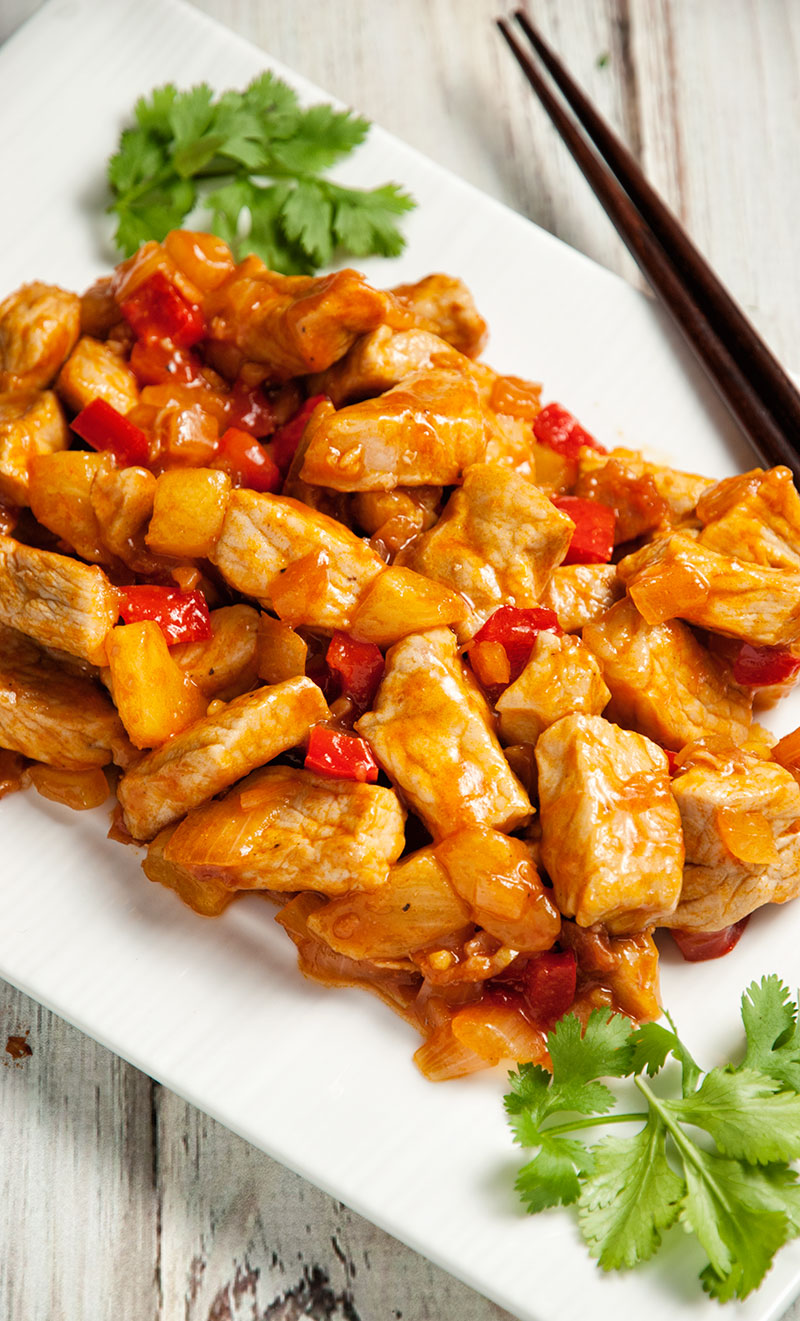 If you're having a sweet craving, sometimes having something sweet with your main meal is the perfect way to satisfy it: you get the taste, but it's not in a snacky or dessert food with a lot of nut flour and Paleo sweeteners. This recipe is a perfect one to try out for that – yes, there's pineapple, but there's also ginger and garlic and the savory pork tenderloin to balance it out and add some protein to the mix.
If you like a thicker sauce with your stir-fry, you can stir some tapioca starch into the sauce at the very end of cooking to thicken it up a little, but that's completely optional – don't feel like you have to run out and buy a whole new bag of stuff just for one recipe.
There's a bell pepper and an onion in the stir-fry, but for a complete meal you'll want to serve it with some more vegetables on the side. Cauliflower rice is a classic (maybe drizzled with some extra stir-fry sauce for flavor?), or you could just throw some extra vegetables into the pan after the stir-fry is done.
Pork and Pineapple Stir-Fry Recipe

SERVES: 4

PREP: 15 min.

COOK: 15 min.
Values are per portion. These are for information only & are not meant to be exact calculations.
Ingredients
1.5 lbs. pork tenderloin, cut into chunks
1 big bell pepper, chopped
1 onion, chopped
20 oz. pineapple, cut into chunks
¼ cup coconut aminos
¼ cup fresh pineapple juice
1 thumb size knob of ginger, minced
2 garlic cloves, minced
1tbsp. tapioca starch (optional)
Sea salt and freshly ground black pepper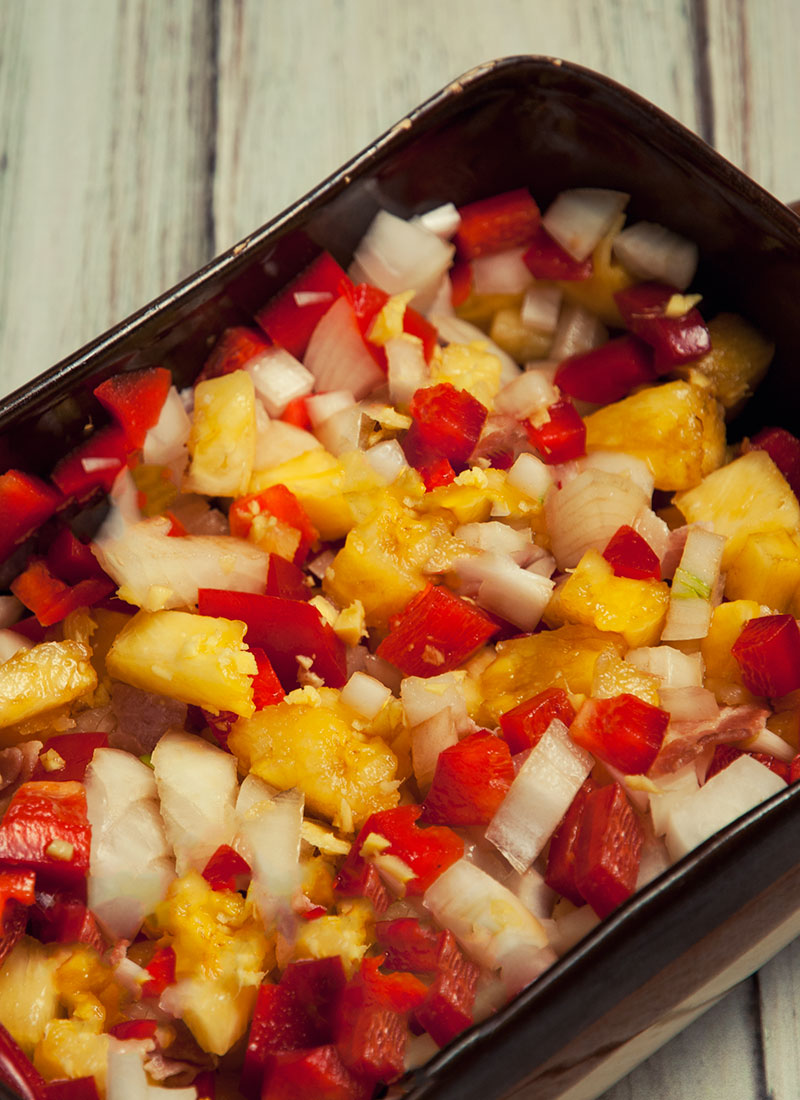 Preparation
Melt some cooking fat in a large skillet placed over a high heat.
Stir-fry the pork for about 5 minutes, remove from the heat, and set aside.
Add the garlic, ginger, and onion to the skillet and cook until fragrant (about 2 minutes).
Add the bell pepper and pineapple to the skillet and cook until it starts to soften, but is still crunchy.
Pour in the coconut aminos and the pineapple juice.
Return the pork to the skillet and stir until everything is well coated and heated through.
If needed, stir in some tapioca starch to thicken the sauce.