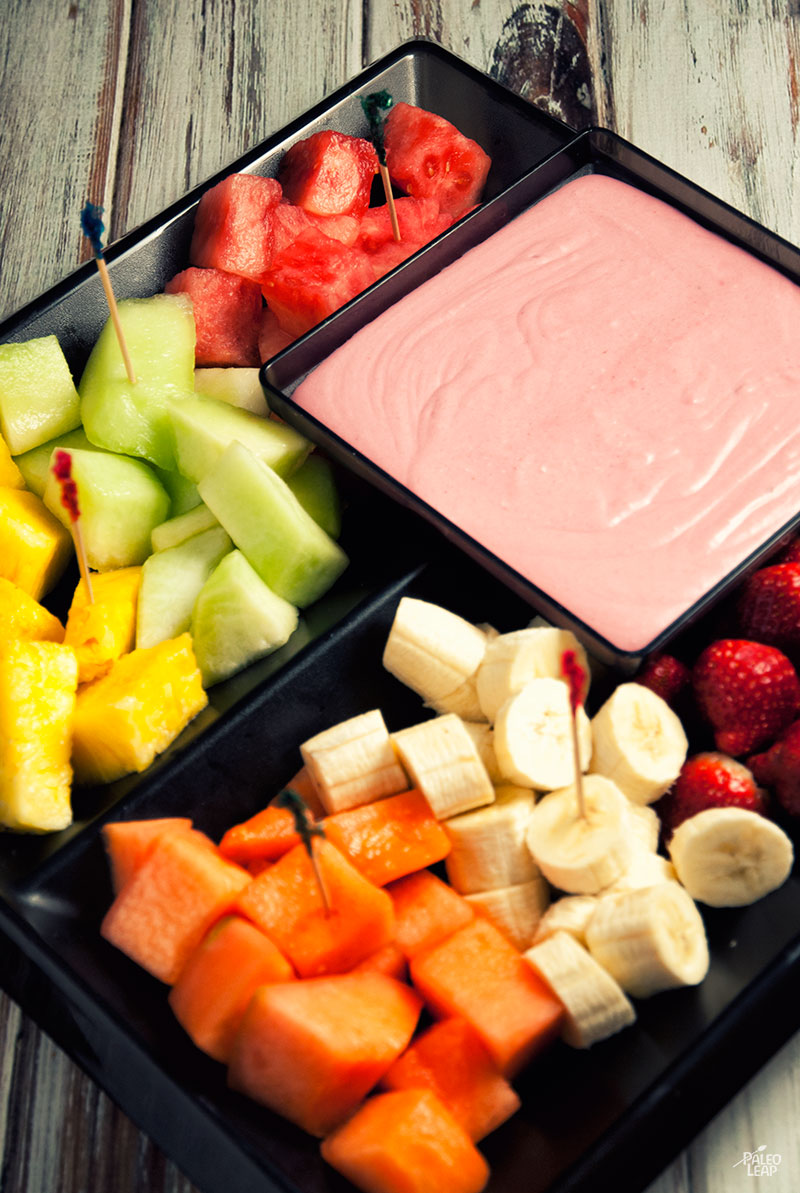 From whipped cream to chocolate to cheese, everyone loves dipping fruit in stuff – it's an easy way to dress up a plate of plain fruits for a party, or add a little extra flavor to dessert. This variation is sweet and cold and a little bit tangy – if you like fruit with yogurt, you'll like this.
Make sure to get full-fat coconut milk for this recipe; otherwise it gets too watery (actually, it's a good idea to buy full-fat coconut milk in general; otherwise you're just paying the same for a watered-down product. If you really want thinner liquid, you can add your own water from the tap).
This is a great recipe for kids: eating off of toothpicks is fun, and dipping things is always a hit. But it works just as well for adults as an appetizer or dessert for a crowd (especially if you don't feel like pulling out the whole repertoire of Paleo baking and just want something simple and tasty). Lay it out with any assortment of your favorite fruits and you'll have an easy but delicious tray to linger over as long as you like.
Raspberry-Lime Fruit Dip Recipe

SERVES: 4

PREP: 15 min.

COOK: 0 min.

Values are per portion. These are for information only & are not meant to be exact calculations.
Ingredients
1 cup fresh or frozen raspberries, thawed and drained
1 cup full-fat coconut milk
1 to 2 tbsp. lime juice
1 tsp. lime peel, grated
2 tbsp. honey (optional)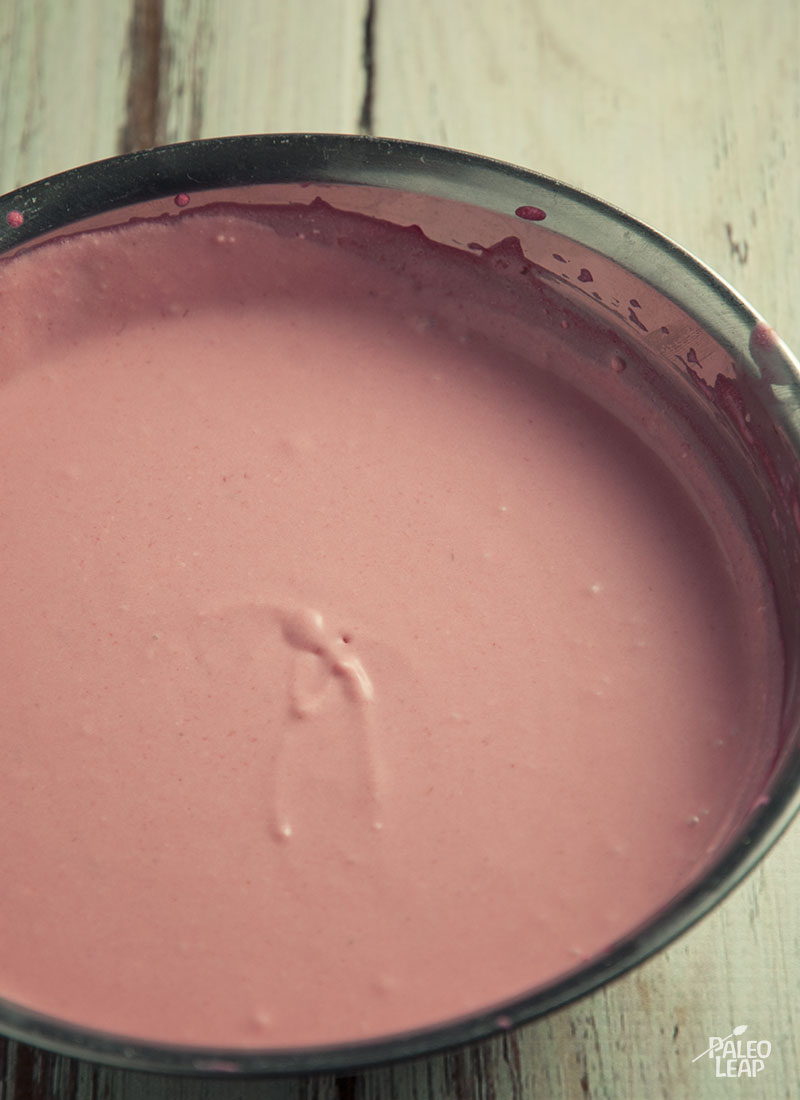 Preparation
Place the raspberries in a blender and pulse until smooth.
Strain the raspberry puree and discard the seeds.
In a bowl, combine the coconut milk, honey, lime juice, lime zest, and raspberry sauce, and stir until well blended.
Serve cold with fresh fruits.