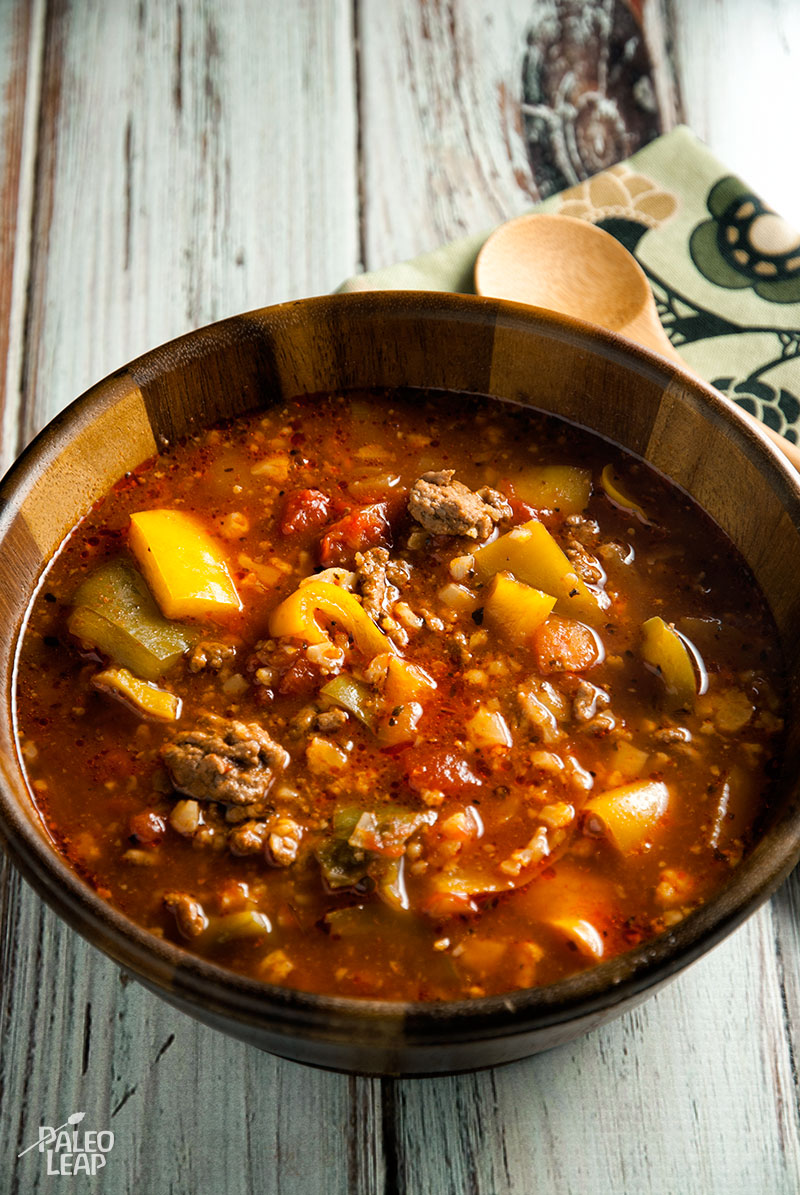 Here's a meal with all the convenience of a stir-fry, but re-imagined as a hearty slow-cooker soup for extra comfort-food value. Plenty of tomatoes and homemade bone broth give it a rich, flavorful base, and the peppers and cauliflower add some nice body even without the beef. Try some multicolored peppers for a nice visual effect, too: the bright colors are beautiful in contrast with the rest of the soup.
If you want it faster, you could easily convert this one to a stovetop meal instead of putting it in the slow cooker. Just brown the beef and vegetables as directed, and then transfer to a pot on your stove. Bring to a boil, reduce to a simmer, and cook until the vegetables are tender.
The reason for using extra-lean beef here isn't because beef fat is bad for you; beef fat is excellent for you! But cooking fatty ground beef in soups tends to leave an unpleasant layer of fat floating on top – it's got a really off-putting mouthfeel. If you only have fatty ground beef, you can get around this by cooking the soup, refrigerating it so the fat floats to the top and hardens, and then scraping off the hardened fat before reheating the soup and eating it. That's a pain, though; it' much easier to just start with lean beef and add some other source of healthy fat to your meal, maybe with some avocado slices or olives.
Slow Cooker Beef And Pepper Soup Recipe

SERVES: 4

PREP: 15 min.

COOK: 6 h.

Values are per portion. These are for information only & are not meant to be exact calculations.
Ingredients
1 lb. extra-lean ground beef;
1 cup onion, diced;
2 cups cauliflower, minced;
2 bell peppers (any color), chopped;
15 oz. diced tomatoes;
15 oz. tomato sauce;
3 cups beef stock;
½ tsp. dried basil;
½ tsp. dried oregano;
3 cloves garlic, crushed;
Sea salt and freshly ground black pepper;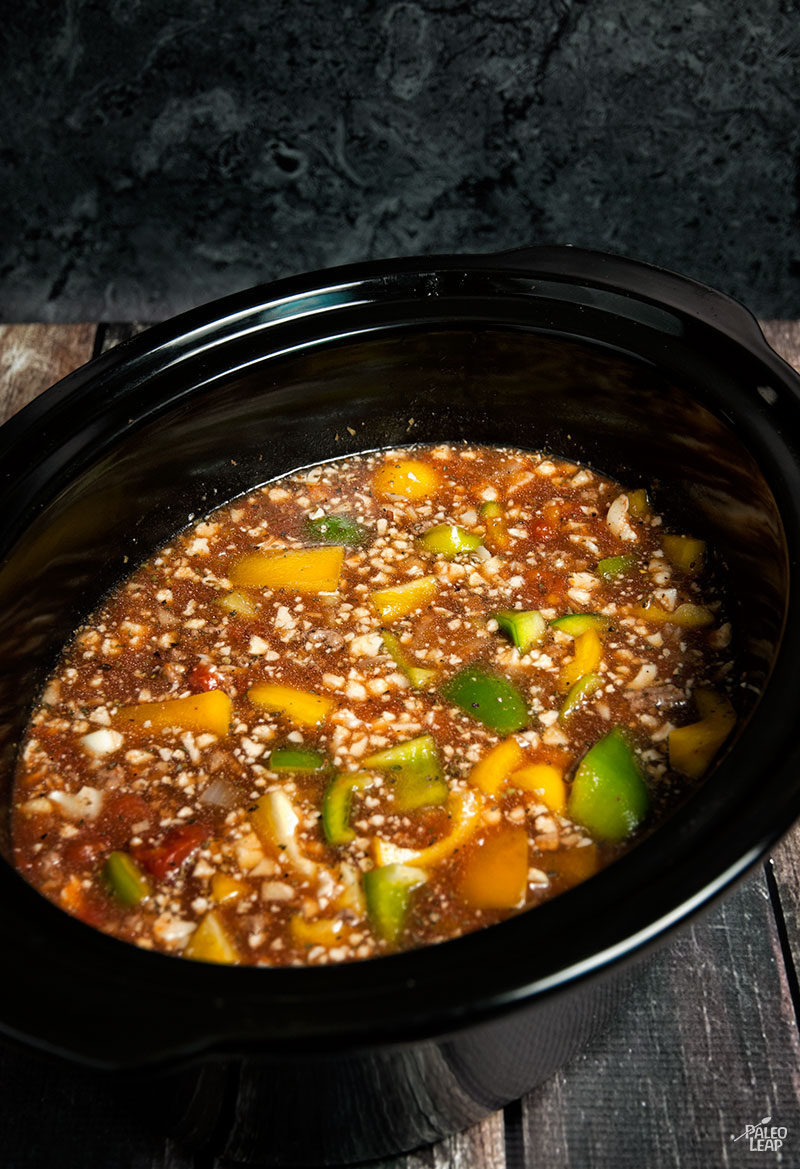 Preparation
Melt some cooking fat in a skillet placed over a medium-high heat and cook the onion and the garlic for 1 minute.
Add the beef to the skillet and cook until the meat is browned.
Place the beef and onion mixture in a slow cooker.
Add all the remaining ingredients, season to taste, and give everything a good stir.
Cover and cook on low for 6 to 8 hours.