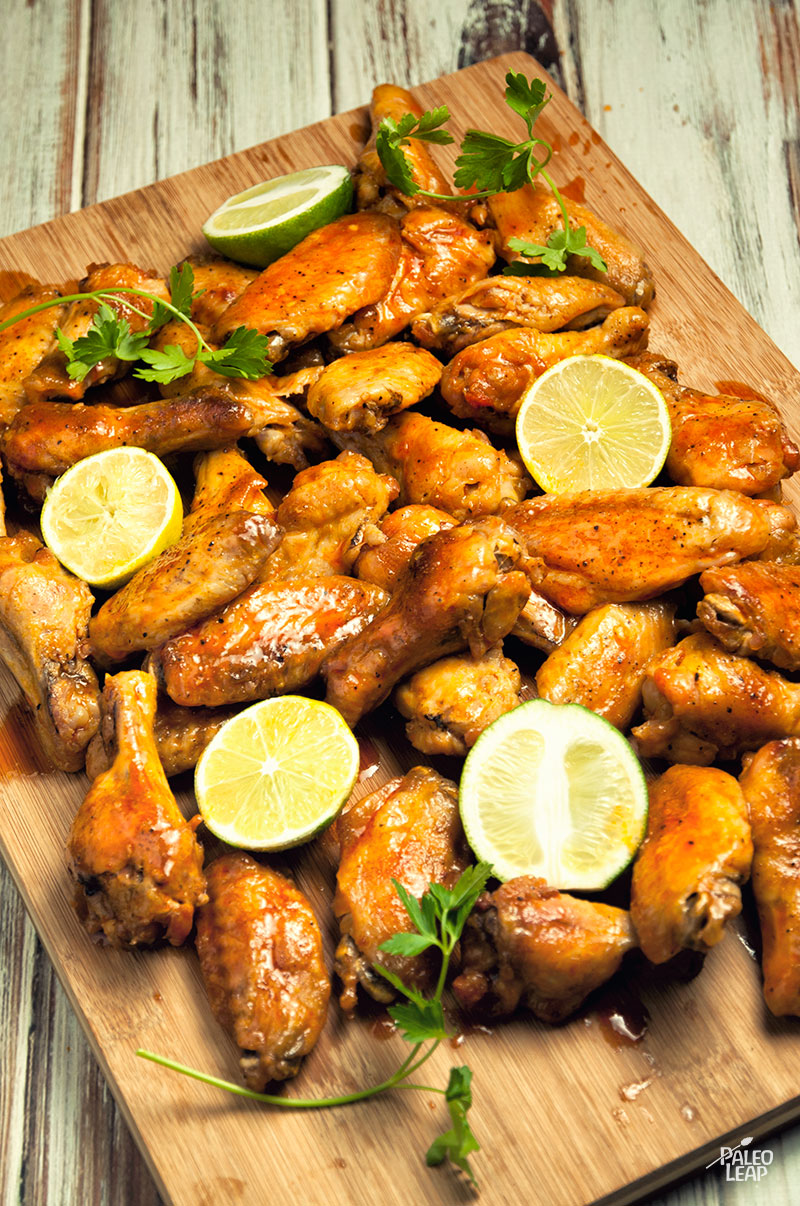 Spicy-sweet chicken wings with a dash of lime juice will have everyone scrambling for the plate – they're great as a crowd-pleaser for dinner, and so easy to throw together. The seasonings are simple, but the combination of lime and cayenne will leave your mouth tingling for more, and adding ghee to the sauce gives everything an irresistible texture.
For the sauce, you can buy a Paleo-friendly brand or just use your favorite hot sauce recipe to make your own. If you're going with the store-bought sauce, just make sure to check the ingredients label for any junk – it's amazing what food companies will put in a perfectly basic hot sauce.
These wings would be perfect with sweet potatoes (baked, fried, or roasted – pick your favorite!) or maybe some quick roasted cauliflower. They're perfect for Game Day, but also easy enough that you could make them just for dinner when it's a night for a treat.
Spicy Lime Baked Chicken Wings Recipe

SERVES: 4

PREP: 15 min.

COOK: 45 min.
Values are per portion. These are for information only & are not meant to be exact calculations.
Ingredients
3 lbs. chicken wings
2/3 cup cayenne pepper sauce
¼ cup lime juice, freshly squeezed
Zest of 2 limes
3 tbsp. maple syrup or raw honey
¼ cup ghee, melted
2 cloves of garlic, crushed
Sea salt and freshly ground black pepper
Preparation
Preheat your oven to 400 F.
Season the chicken wings to taste with sea salt and freshly ground black pepper.
Bake the wings until cooked through, turning once, about 45 minutes.
In a bowl, combine the lime juice, lime zest, hot sauce, maple syrup, ghee, and garlic. Stir until well combined.
Remove the wings from the oven and transfer to a large bowl.
Pour the sauce over the wings and stir to coat.
Serve with fresh lime.